1920's violet silk-velvet dress from personal collection
In her 2010 book My Passion For Design, Barbra Streisand notes that this "violet silk velvet dress is one of the first antique pieces I ever bought." Barbra wore this dress for her 1962 photo shoot with the legendary American photographer Duane Michaels. Though she was a teenager when this was purchased, you can clearly see the early sparks of Barbra's impeccable style that would continue throughout her career.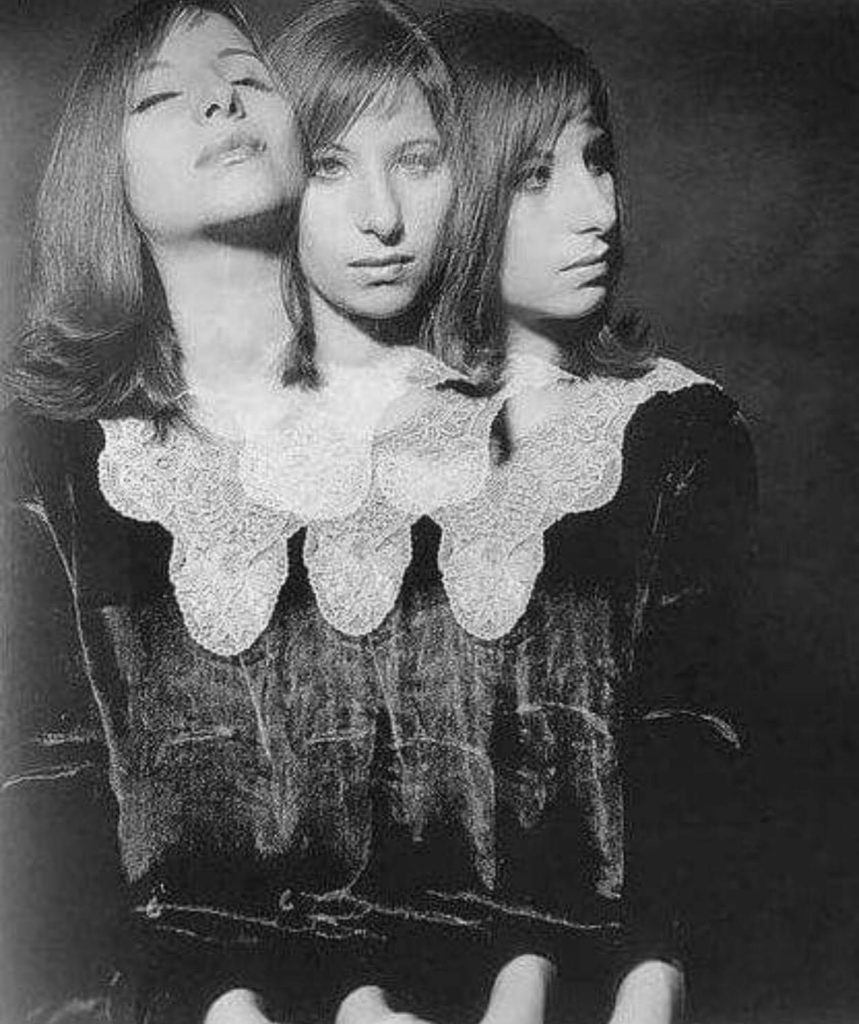 Duane Michaels was breaking ground in the 1960's with his frame-by-frame photographic sequences that tell a story through a series of photos. He incorporates hand-written text as a focal point of his work, which include humorous, poetic and sometimes tragic thoughts. In a second shot of Barbra he wrote, "The Funny Girl" arrived with three shopping bags of dowdy dresses and pretended to be second hand rose. BINGO!"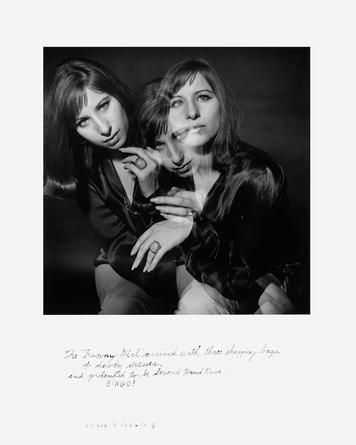 This exquisite antique dress comes from the 1920's. This was a period when women's clothing took on a tubular boyish shape that allowed freedom of movement and comfort for women who had been bound by corsets just a decade prior.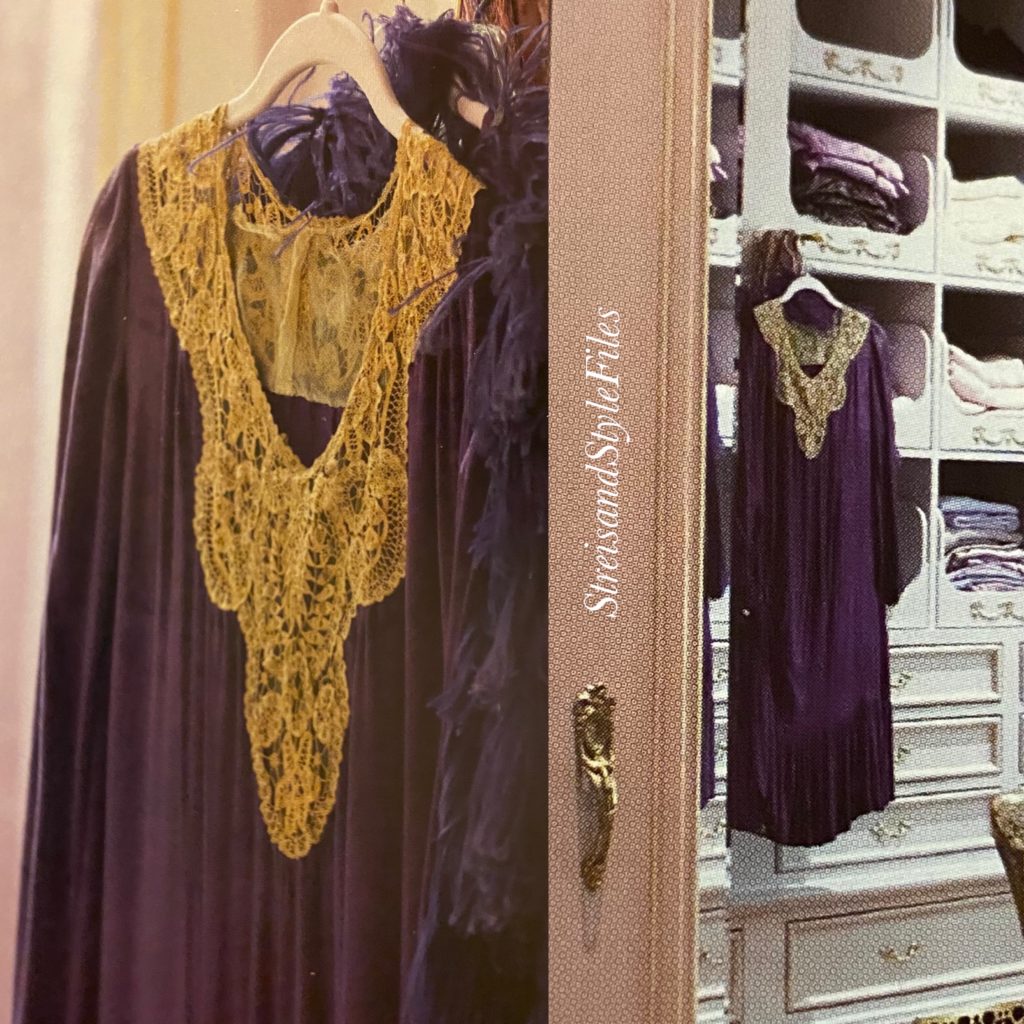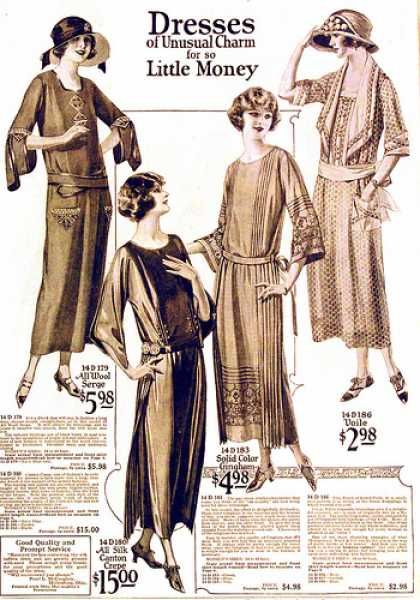 Velvet and lace dresses like Barbra's were very common and chic at this time and these trends trickled down to women from glamorous Hollywood movie stars. Decoration on dresses was a must in the 20's and this one features a delicate ecru bobbin lace which dances gracefully around the soft V-neckline. Lace had fallen out of fashion a bit by this time and was used mostly in trim and on collars. Because of this designers began to use Art Deco motifs in lace to try and boost its popularity. Solid colors were used frequently in dresses because they provided a palette that really made lace and embellishments pop.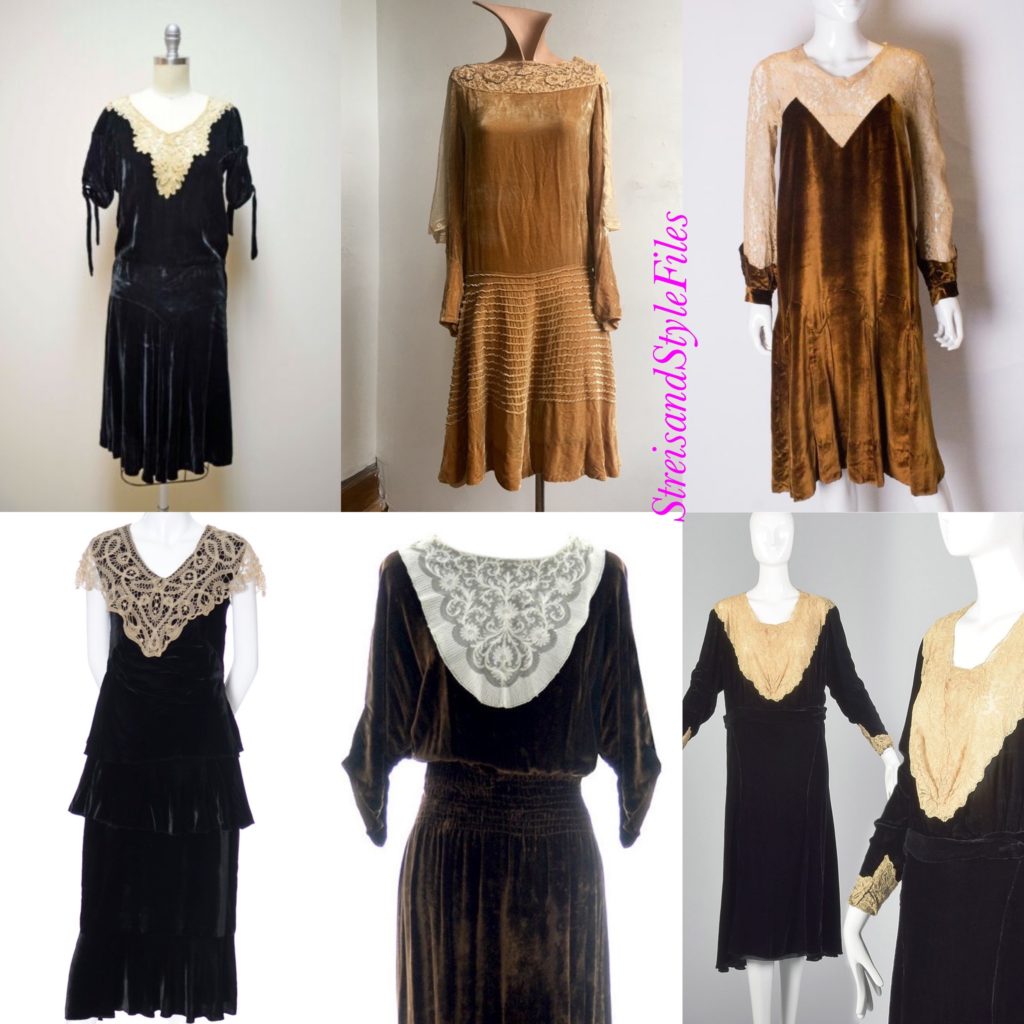 Barbra's dress features lush violet silk velvet which hangs loosely to the just above the knee where there is a splash of another essential 1920's element; a panel of pleating. This dress likely hangs just below the knee which is another hallmark of early 1920's women's fashion. Hemlines did not rise to the knee until 1925. In this period velvet was soft and buttery so this piece is probably incredibly comfortable. Since velvet was not cheap this dress was likely owned by someone middle to upper class. This beautiful piece remains in Barbra's collection today in her "antique clothes shop."