In this rare photo from the 1950's a young Barbra Streisand can be seen outside her Brooklyn apartment building at 3102 Newkirk Avenue in a very fashionable Summer outfit. Here we see her in white shorts, a horizontal striped tube top and Mary Jane shoes. There is a bit of a rockabilly vibe to her look here.
The 1950's were the first decade that embraced women wearing shorts for more than just beachwear. All shorts were inspired by casual sport wear and were made from fabrics appropriate for warm weather days. Wrinkle free cottons and synthetics were the most used.

Shorts during this era usually didn't have pockets but angled slits. In the 1940's women mostly wore white or ivory tops but in the 50's wearing color came into style. Mixing a vibrant separates with a neutral short, pant or skirt like Barbra is seen doing in this photo was a huge trend. Her top was likely a stretch jersey-knit. The tube top's precursor (as seen on Barbra) was a beachwear or informal summer garment worn by young girls in the 1950s. These became widely popular in the 1970s and again in the 90's and 2000's. Barbra is also seen wearing light a low heel single strap Mary Jane shoe. Many teens and young girls in the 50's wore these before "graduating" to a strapless shoe. These were sold in a wide variety of colors but the most popular for 12-15 year olds were black and red.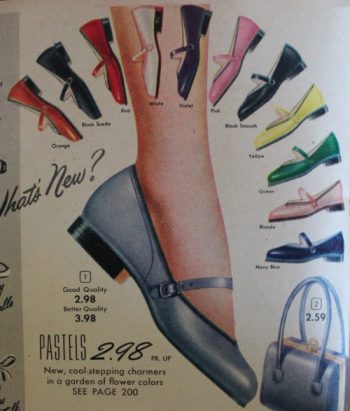 It's clear from this photo that Barbra's inane sense of style as well of love for shoulder baring tops began to emerge at an early age.