1964 Ladies' Home Journal In Don Simonelli For Harold Goldstein
A portrait of Barbra Streisand wearing this adorable halter jumpsuit was featured in the November 1964 edition of Ladies' Home Journal in a feature titled "Portfolio of pretty, pretty clothes for the very young."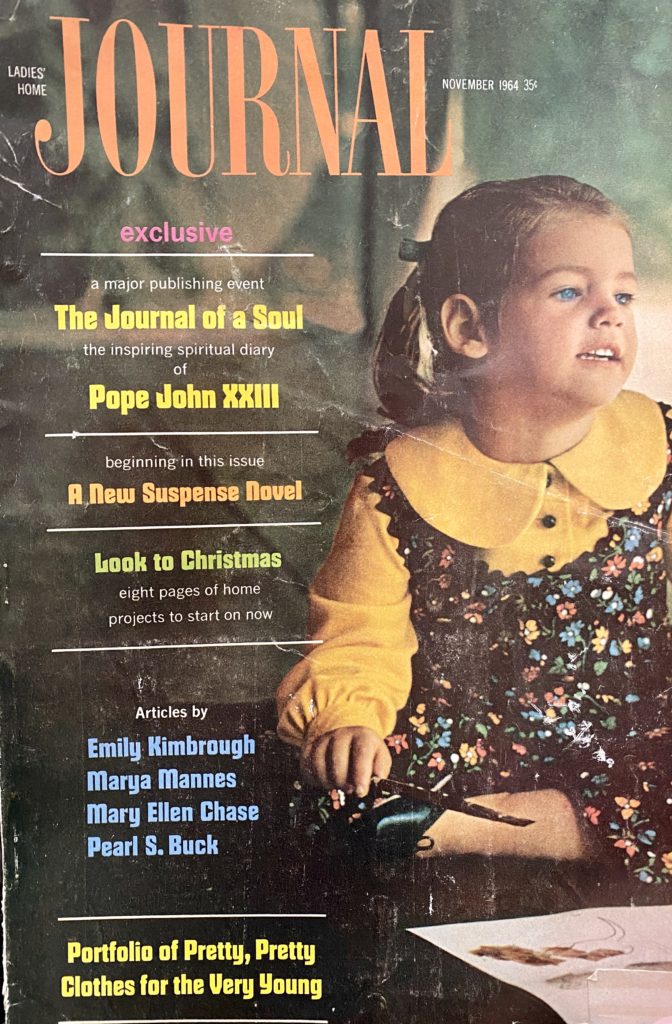 Inside, a six page spread contains portraits of young female entertainers features write-ups by fashion editor Trudy Owett. Owett opens Act 1: At Home by saying "When entertainers entertain at home, they want to look just as sensational at their own parties as they do onstage. Here and on the next five pages, we show six well-known entertainers who sat for at-home portraits by artist Jack Potter, wearing some of the beautiful new at-home clothes that deserve a starring role in your party life. Whether it's a gentle Sunday evening get together -the entertainer's best time for offstage entertaining-or the biggest cocktail party of the year, these are the kinds of clothes everyone will be wearing this year. Soft and feminine, at home clothes are now an important fashion category-they're guaranteed to make you the star of your own show."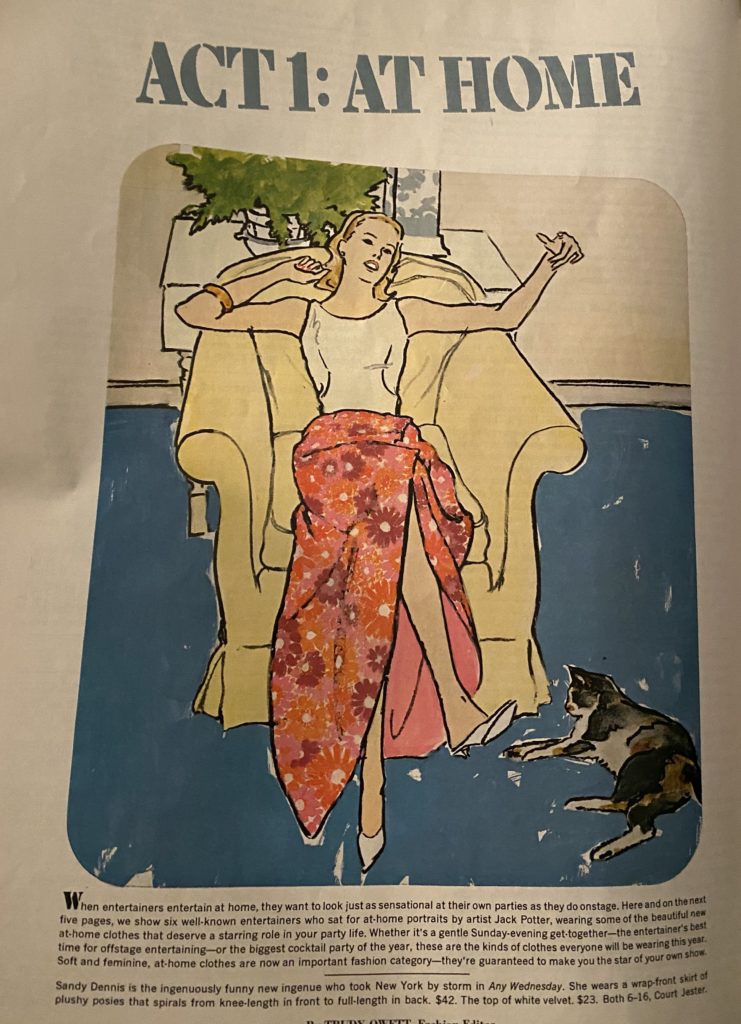 Barbra's striking portrait features her sitting on a vibrant red couch wearing an elegant jumpsuit, black slingback heels and red and white bakelite bracelets.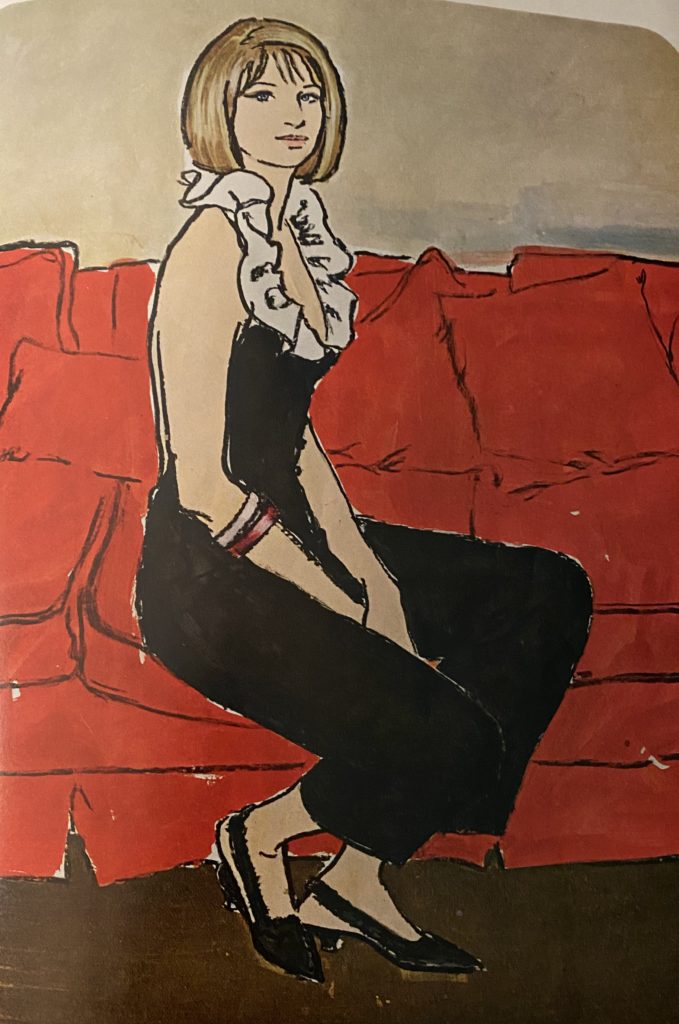 The caption beneath her portrait reads "Barbra Streisand, star of the broadway musical Funny Girl, has, at 22, already been acclaimed one of the all-time greats of the singing world. Her black, plunging back pajamas of Chardon Marché crepe are suspended from a ruffled white organza halter. By Don Simonelli for Harold Goldstein, 6-16, $70."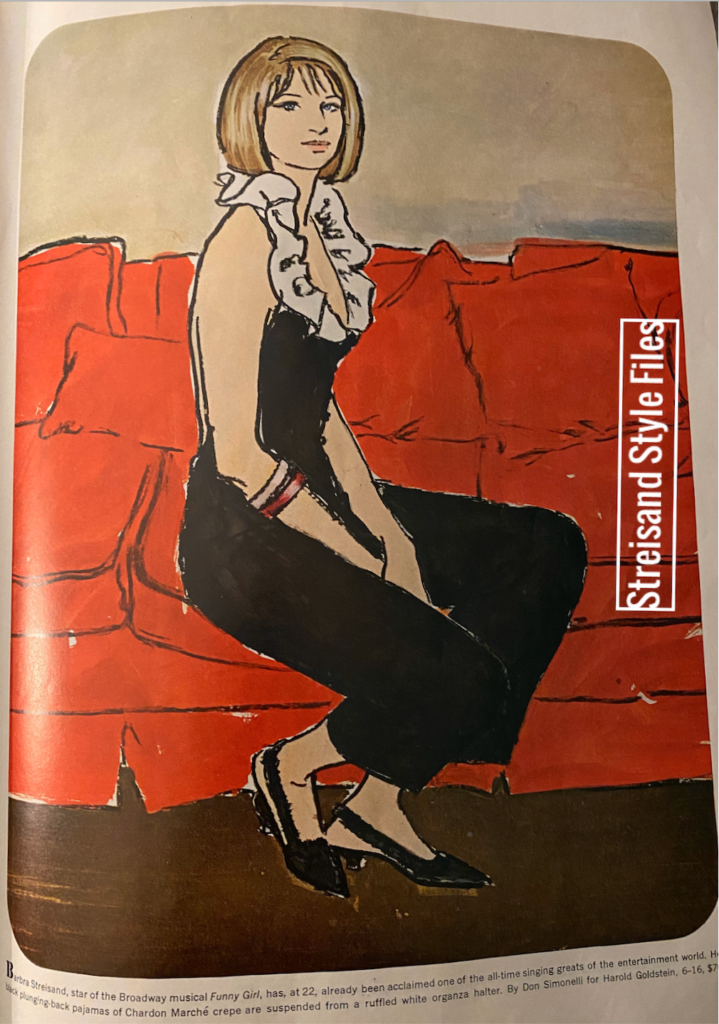 I love this look on Barbra, especially the detail of the row of buttons which run down the left side of the garment. Another rare image of Barbra wearing this jumpsuit was released inside the CD insert for "The Essential Barbra Streisand" in 2002.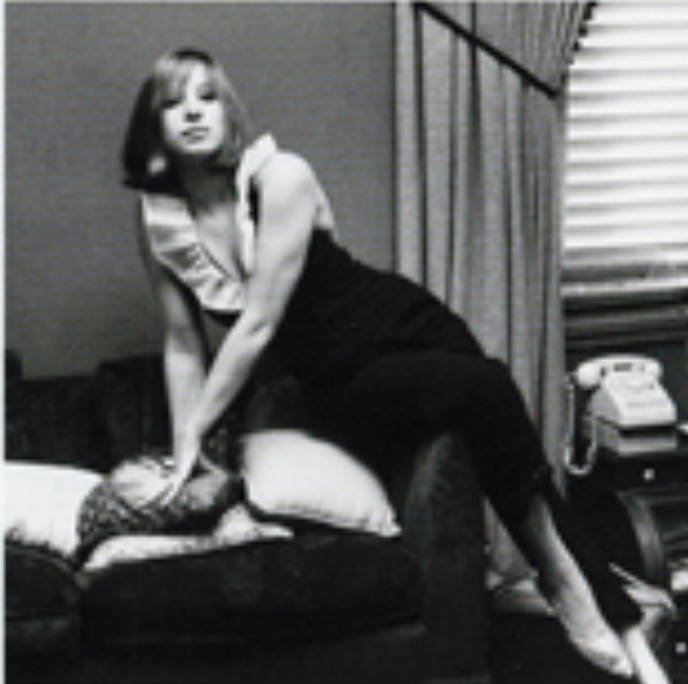 Fashion designer Don Simonelli (1938-1994) trained at Parsons School Of Design. After graduating he worked as a designer for St. Louis junior dress houses. In the 1960's he began to design for Anne Klein, Modelia, P.R.L. and Herbert Grossman.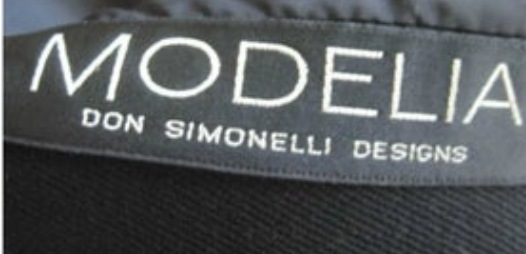 He was honored with a Coty Young Designer Award in 1965. He began to do freelance work in the 1970's and eventually created a label with his wife Caroline in 1992 featuring beautiful bias cut dresses and hand pleated dresses of silk Jersey. Simonelli passed from complications of asthma at just 56 years old.
Artist Jack Potter (1927-2002) attended Art Center of Design in Pasadena before moving to New York in 1950. Around this time, he helped introduce an impressionistic style inspired by Vuillard and Toulouse Lautrec. His favorite media was black crayon and charcoal and he never drew from photographs, only life. Potter had a very successful career drawing commissions for Ladies Home Journal, Jardin de Modes, The New York Times Magazine and Cosmopolitan. Some of his most famous commercial work includes ads for brands like Air France, Fuller Fabrics and Coca Cola.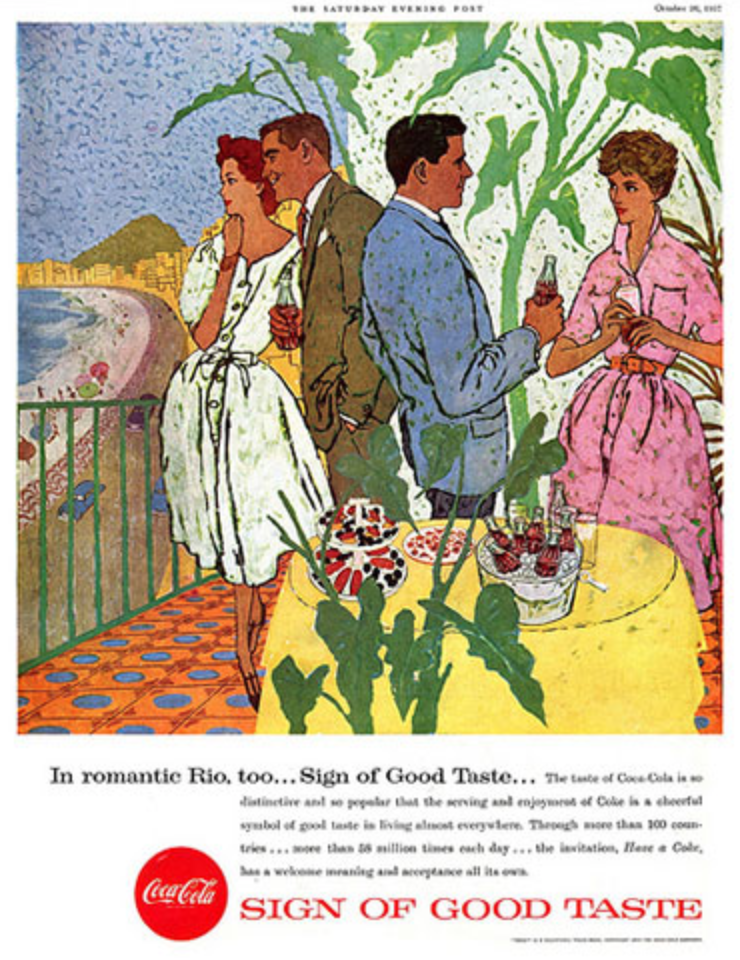 Bored by always being asked to do the same things, at the height of his success in 1957, Potter joined the faculty of the School Of Visual Arts where for 45 years until his death he taught "Drawing and Thinking," a class created to break artists of the habit of seeing-as he would say, "with a middle-of-the-road eye."