Barbra Streisand wore this recreation of her iconic "Superman" look on the cover of the October, 1977 edition of Playboy Magazine. This t-shirt featured an iron on Playboy logo in the same red and yellow colors as Barbra's famous Superman shirt. Barbra first appeared in her Superman look in a scene from "A Star Is Born" (1976.) It was so popular with fans that Barbra decided to recreate the look for her "Superman" (1977) album key art. The Playboy version of this shirt is white cotton babydoll style, with cap sleeves, an oval neck, and a "The Limited", size small tag inside. In this photo shoot by Mario Casilli (1931-2002), the shirt was again paired with white hot pants, striped tube socks & white Keds which Barbra later stripped off joking, "Now you can say I took it off for Playboy."
Barbra was the first major celebrity since Marilyn Monroe to appear on the a Playboy cover. Her interview has remained a fan favorite over the years due to it's detail and honesty. Lawrence Grobel who did the interview said that he spent nine months with Barbra off and on, resulting in 52 hours of tape with her.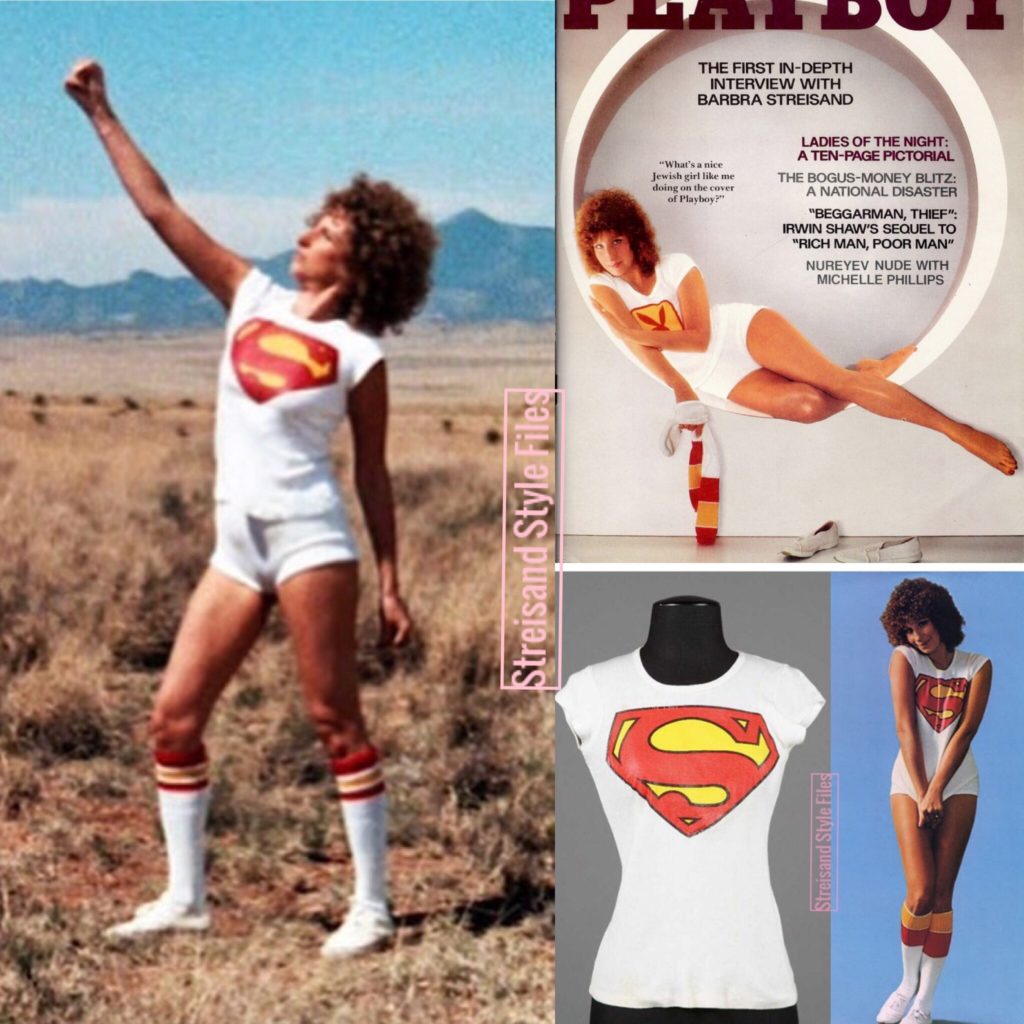 Since the early 60's Playboy had been seeking to the most important cultural figures of the time for their interviews. "They all took that interview seriously—nobody brushed it off as if it were nothing," said Grobel, who conducted over 50 Playboy Interviews from 1977 to 2005. "Barbra Streisand said she knew the Playboy Interview was the Bible: if you're going to do one interview, that would be the one you did."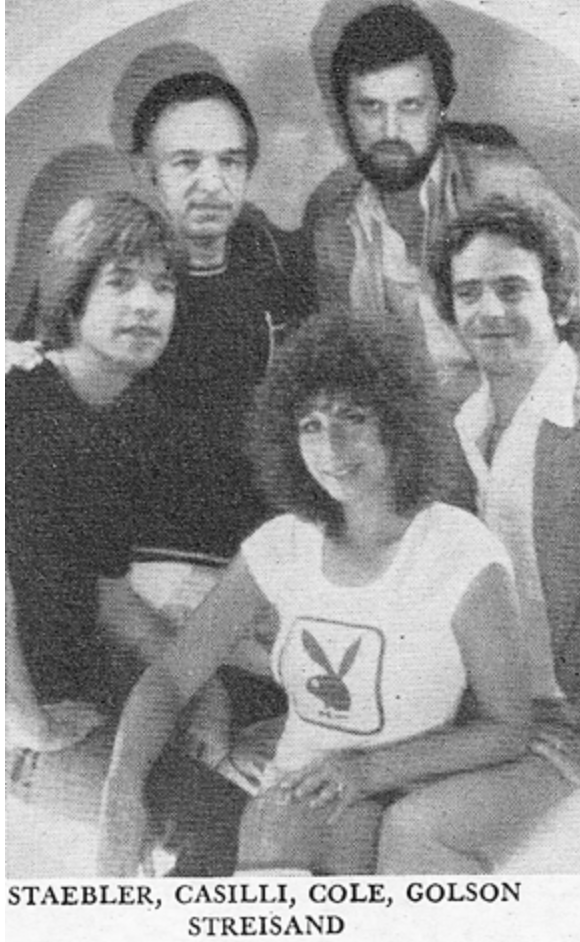 In his 2010 blog piece titled "Interviewing myself" Grobel said "I probably have a favorite moment with each interview I've done. But just off the top of my head, I remember when Barbra Streisand kept looking at the cloth napkin I placed by my bag after we had been served tea in her Malibu house. I realized that she thought I was going to take it as a souvenir. I had no such intention, I just placed it there, and I said to her, "Do you think I'm going to steal your napkin?"  She just smiled. So I crumpled it up and threw it at her. That broke the ice!". 
Photographer Mario Casilli, who worked for playboy from 1957-1996, kept many of the items related to this shoot including thist-shirt. After his death, the shirt, a lighting prop from the shoot and seven color Kodachrome transparencies sold at a 2014 auction for $768.00.