1988 NARM Convention in Ungaro
Barbra Streisand attended the 30th Annual National Association Of Recording Artists Merchandisers (NARM) Convention, wearing Emanuel Ungaro Couture on March 12, 1988. This event took place at Century Plaza Hotel in Century City California, where Barbra was awarded the Presidential Award For Outstanding Executive Achievement. NARM is now know as MBA (Music Business Association). It is the only membership organization that unites players from the content, commerce, and creative segments of the industry into a collective voice to promote overall growth throughout the music business. Association members benefit from their annual events that facilitate business-defining conversations; educational resources that keep them up-to-date on the latest news, data, and issues affecting the music business; as well as opportunities to engage with the entire community and promote industry-wide growth.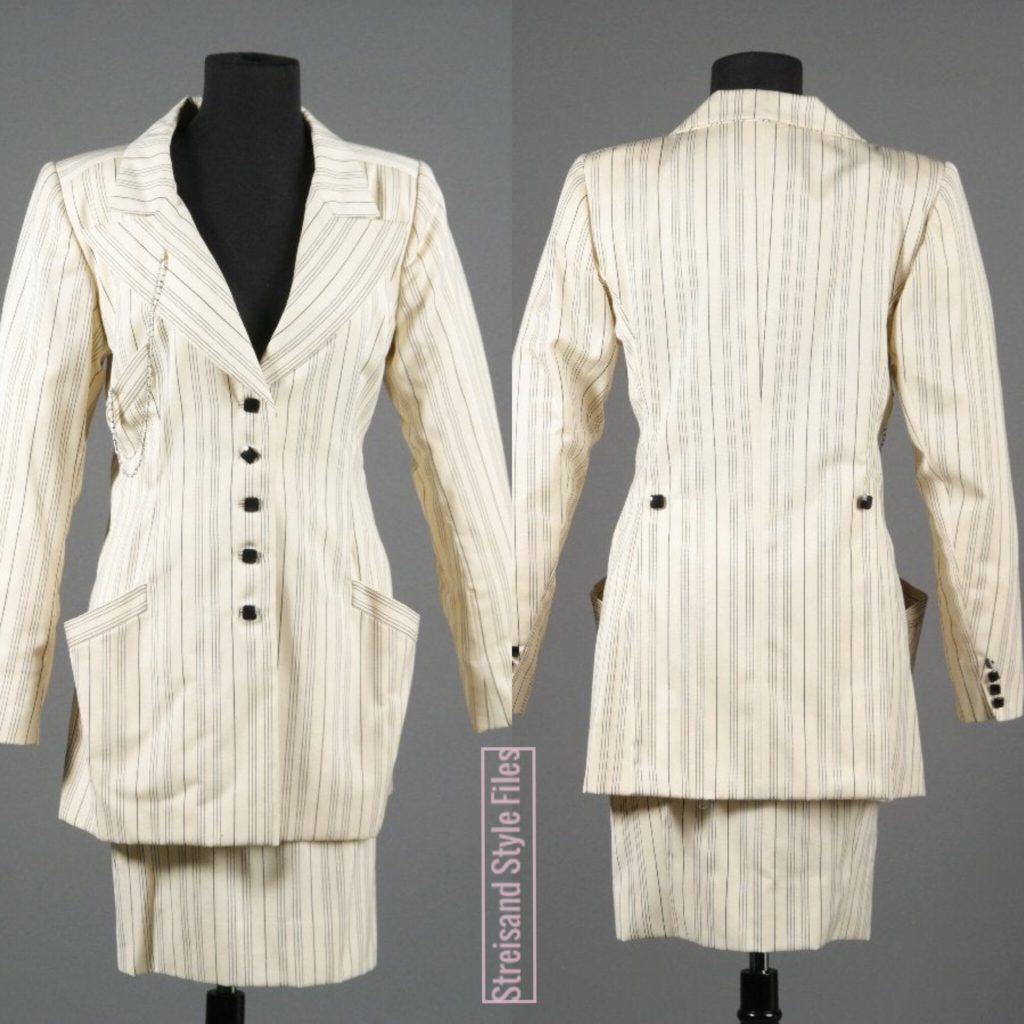 Barbra had worn Ungaro before for several public appearances in the 80's. His design aesthetic worked perfectly with her style at the time. At this event she rewore the same black lace cameo which she had worn two other times she appeared in Ungaro in 1984.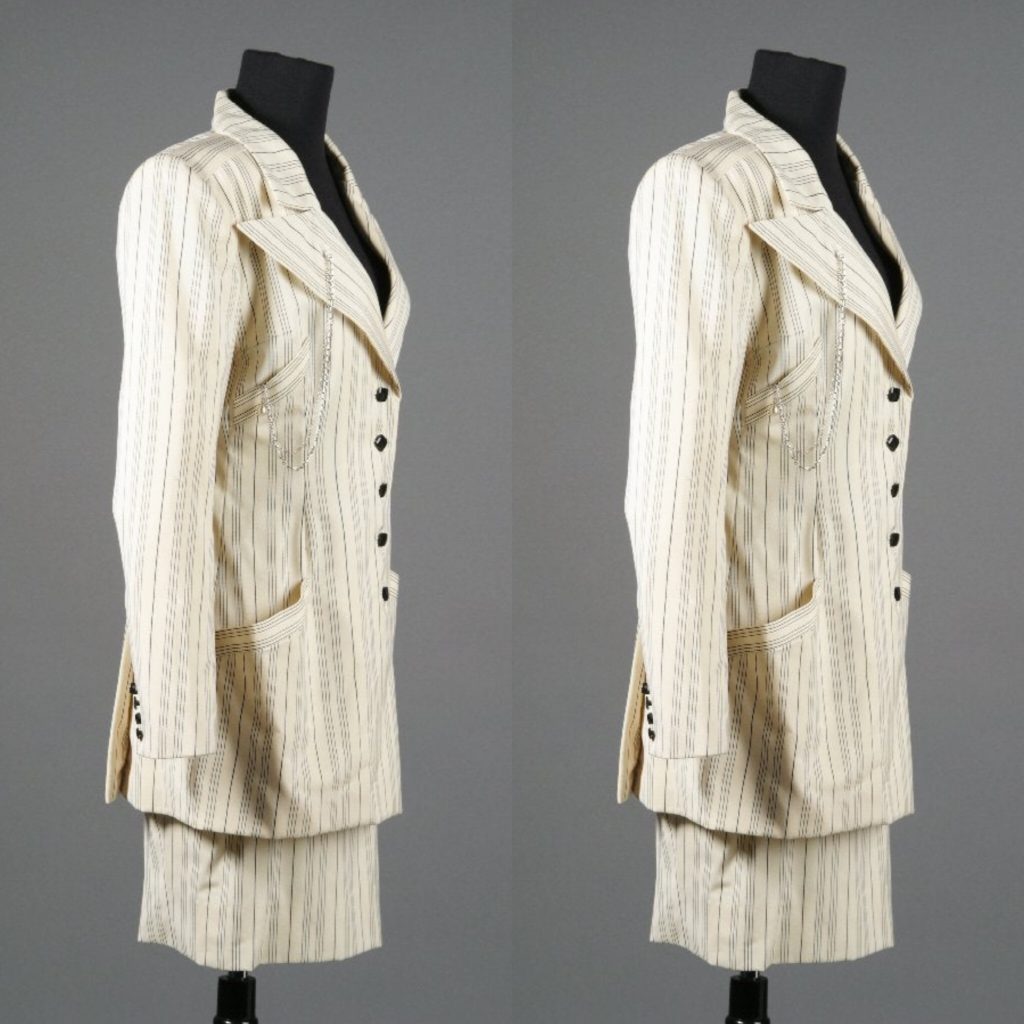 Ungaro is a (now retired) French designer who founded his fashion house in 1965. His Italian upbringing and love of the country side led to his use of a wide range of colors, and he used a vast variety of fabrics, prints and textures with an impeccable cutting technique. Since selling his label in 2005 for $84 million, it has switched designer hands several times and is now headed by creative director Marco Colagrossi.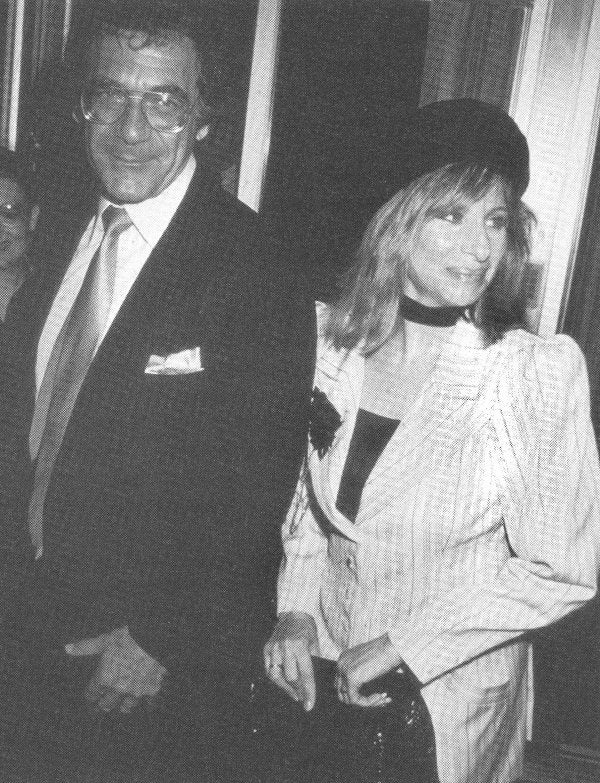 This silk, two piece, vertically striped skirt suit features a single breasted jacket with a notched wide lapel and shoulder pads. There are five jet black square button closing the front, two patch pockets as well as one breast pocket. The back of the jacket has a single vent and two black square buttons. A silver chain ending in a drop pearl runs from the pocket to the lapel, where Barbra wore a black flower. The sleeves feature four spaces square buttons at each wrist. The slim cut skirt features a wide hem and a zipper/hook closure. This outfit sold at auction in 2004 for $400.00