1991 Vanity Fair In Black Sequined DKNY
Barbra Streisand wore this sheer sequined DKNY set for a photo shoot by Herb Ritts, which was featured in September 1991's Vanity Fair. The accompanying story "Queen Of Tides" by Kevin Sessums talked about Barbra's career, work on The Prince Of Tides and being a gay icon.
"Streisand whether she like it or not, became the mother of a post-Garland show biz phenomenon: the pop diva whose career is launched largely by gay male audiences. Following in her footsteps came Bette Midler and now Madonna. "When I won my first talent contest at the Lion." Streisand says, "I didn't realize it was a gay bar. Cis came opening night after i'd won and I said to her, 'Why are we the only women here?' She laughed and told me where we were." Why does she think gay men have responded to her though-out her career? "Because I can be imitated?" she said, sounding stumped. "Because I seem bigger than life?" She shrugs. "I guess because I was so odd." 
Barbra looked happy, relaxed and joyful in this barefoot photo and gives me total 1960's Barbra/Fanny Brice vibes. This sheerness and sparkle of this adorable outfit is reminiscent of Barbra's 1969 Scaasi Academy Awards look.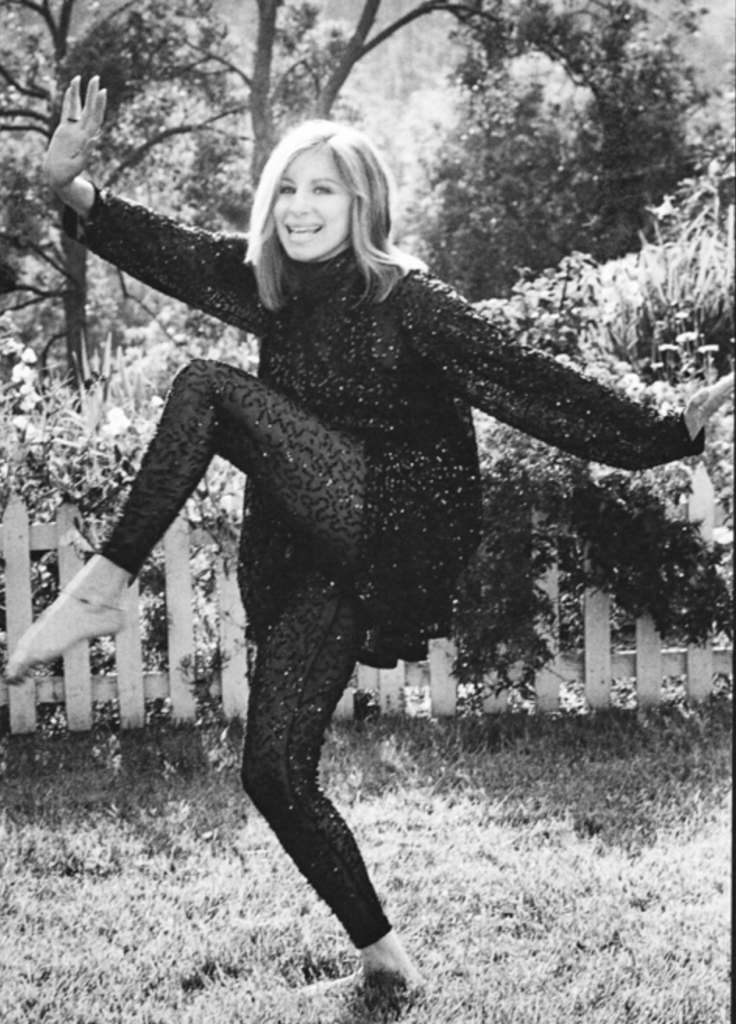 The two piece mesh ensemble, made by DKNY is embellished with round black sequins in a Vermicelli pattern. The Vermicelli stitch is a meandering stitch that wiggles in and out and back and forth without crossing over itself. It is made from a 80% nylon/20% spandex combo giving it a soft comfy stretch.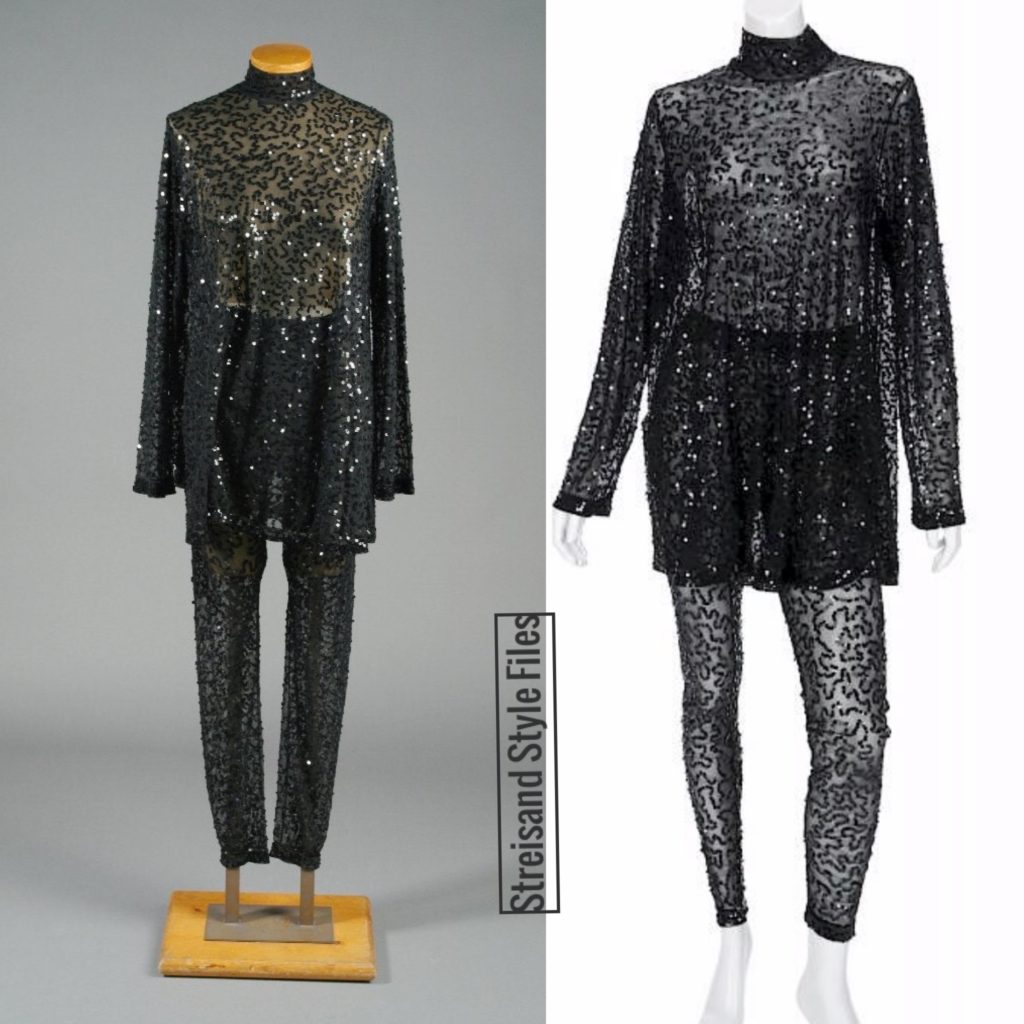 The long-sleeve trapeze style top features a mock turtleneck and loose fitting sleeves. It is more fitting in the bust area and flares out to the hem in an A-line shape which falls around the mid-thigh. There is a zipper closure at the neck.
Skinny leg pants with a thick hem and elastic waistband complete this look. A lining was worn beneath this look which is not fully visible. We only get a peek of its scoop neck and tank straps under the top. 
This ensemble was first sold at auction in 2004 for $1,550.00 and again at Julien's "Hollywood Legends" auction in 2015 for $2,300.00.