Higher Ground Album Art in Anna-Bella Designs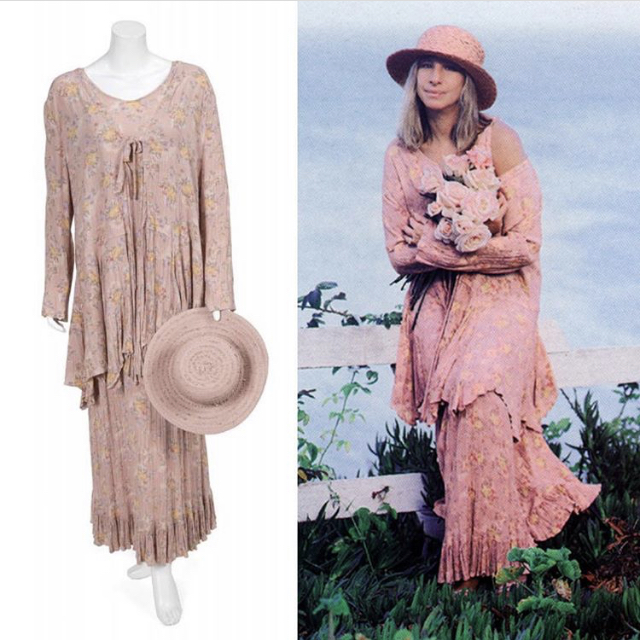 Barbra Streisand wore this Anna-Bella Designs floral dress on the back cover of her "Higher Ground" album, which was released on Nov 11, 1997. This was Barbra's 27th studio album and her eighth #1 album in the USA. Photos of Barbra in this look were shot by Randee St. Nicholas at Barbra's Malibu home.
In the 90's no wardrobe was complete without a range of floral options. Floral dresses like this one were all the rage. This trend started in the late 80's with nearly everyone buying Laura Ashley jumpsuits and dresses. Florals had fizzled out by 1998, but have been making a recent comeback.
Anna-Bella Designs were known for making flowy, romantic clothing, and this set features all of the elements of their signature style.
Barbra's dusty rose, yellow floral print dress set is made of crinkled rayon and is "one size". Though this dress was current at the time, it has a very Victorian feel which fit perfectly with Streisand's personal style. This tank sleeve maxi dress features a ruffle hem which ads graceful movement. Over the dress is a matching long sleeve, loose ruffle blouse which ties at the bust. For the photos shoot, this look was accessorized with a dusty rose, painted straw sun hat, and Barbra's namesake hybrid tea roses. This look sold at auction in 2017 for $3,200. USD.