2013 Oscars In Custom Donna Karan
Barbra Streisand wore custom Donna Karan to the 85th annual Academy Awards on February 24th, 2013. This marked the first time in 36 years that Barbra performed on the award show. During the show's in memorium segment, Barbra sang "The Way We Were" in honor of her friend and legendary composer Marvin Hamlisch, who had passed away suddenly on August 6th, 2012. Barbra's passionate performance of the song was perfection, and she notably changed the last line of the song to "the way you were."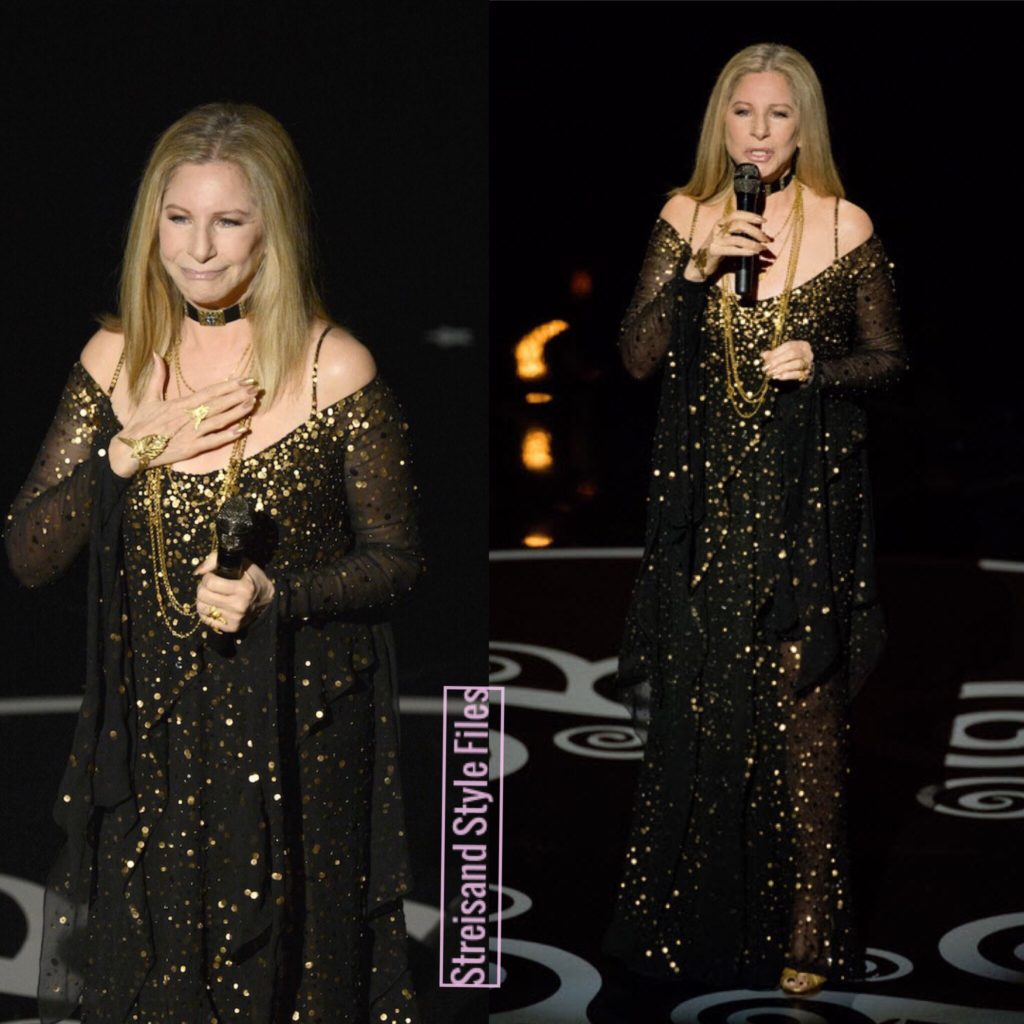 This asymmetrical gown was a design collaboration between Karan and Barbra. At the Governors Ball after-party Karan stated "Everything I do with Barbra is a collaboration-born of our artist, our friendship and our love for one another. We're sisters." and "It was really a collaboration to celebrate her shining star. her lightness. That's why it's black and gold. And then when we saw the set, it was one of those things that rarely happen in life, it's very rare that you get that pull. And she just radiated." Karan named this gown "City Lights".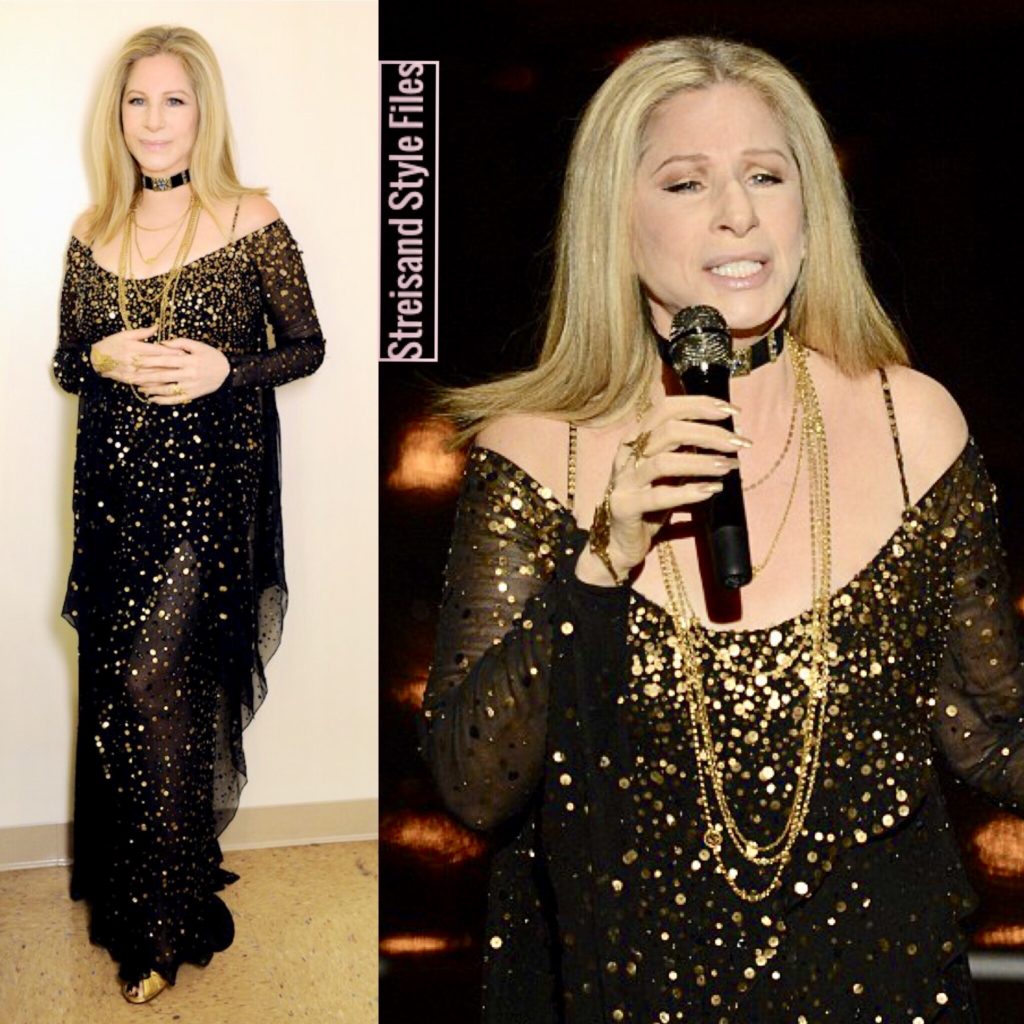 This off-the-shoulder gown features black chiffon layers embellished with gold matte round sequins in various sizes. The low scoop neck is held up with two spaghetti straps covered in a single line of gold sequins each. Two chiffon, sheer, fitted long sleeves create Donna's famous cold-shoulder look which is a favorite style of Barbra's. Each sleeve ends in long cascading chiffon which creates a dramatic waterfall effect.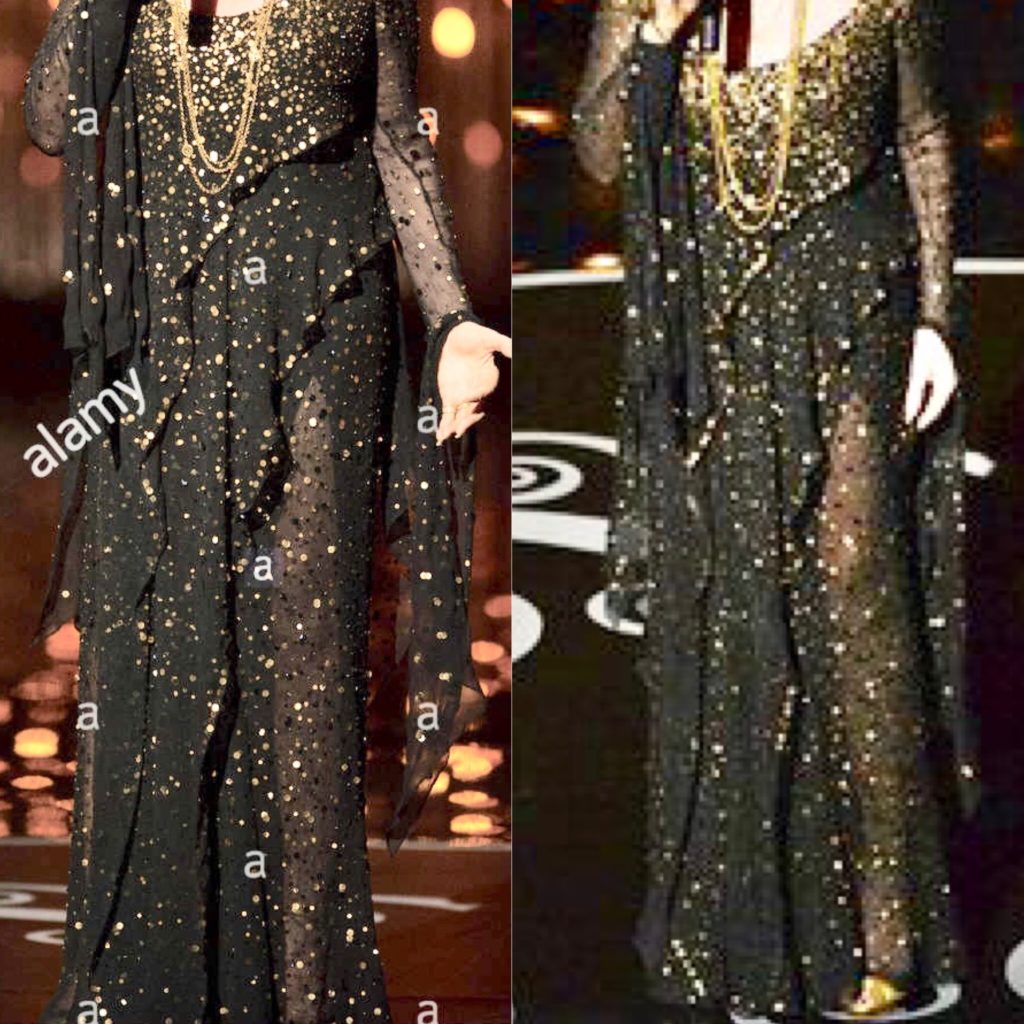 Three layers of chiffon draped on the bias accent the front of this gown. The inner lining features a thigh-high slit on the left side which peeks through the chiffon. The back of the gown has a flowing floor length chiffon cape and concealed zipper closure. This look marked another outstanding and memorable fashion collaboration between Donna and Barbra.