The Main Event Exercise Class Costume
Barbra Streisand wore this workout ensemble while her character Hillary Kramer attended an exercise class taught by Gilda Marx in "The Main Event" (1979). Gilda Marx was an exercise phenomenon long before Richard Simmons and Jane Fonda came onto the scene.  Not only did she appear in the film, it is purported to be partially inspired by her.  Gilda opened her first studio in Encino, CA  in the early 60's.  Her classes were so popular that they attracted celebrities, models and singers. In 1973 Gilda married Bob Marx who is the nephew of Groucho Marx. Together, in 1975 they opened a studio in Century City. She is credited with starting the women's fitness class craze that lasted will into the 80's. Around this time, Barbra Streisand is said to have attended classes at her studio. Understandably, when Barbra was planning the exercise class scene in The Main Event, Gilda was her go to. Her Century City studio was used for filming. In the late 1970's, Gilda recognized the need for high quality, fashionable bodywear during exercise. She and her husband, Robert Marx, created an exclusive fabric with four way stretch. Using this fabric, Marx designed a line of leotards, called Flexatard. Some of Gilda's Flexatard brand leotards can be scene in this scene. With the release of Jane Fonda's workout videos, and films like Fame & Flashdance, leg warmers, leotards and tights quickly took the aerobic scene by storm.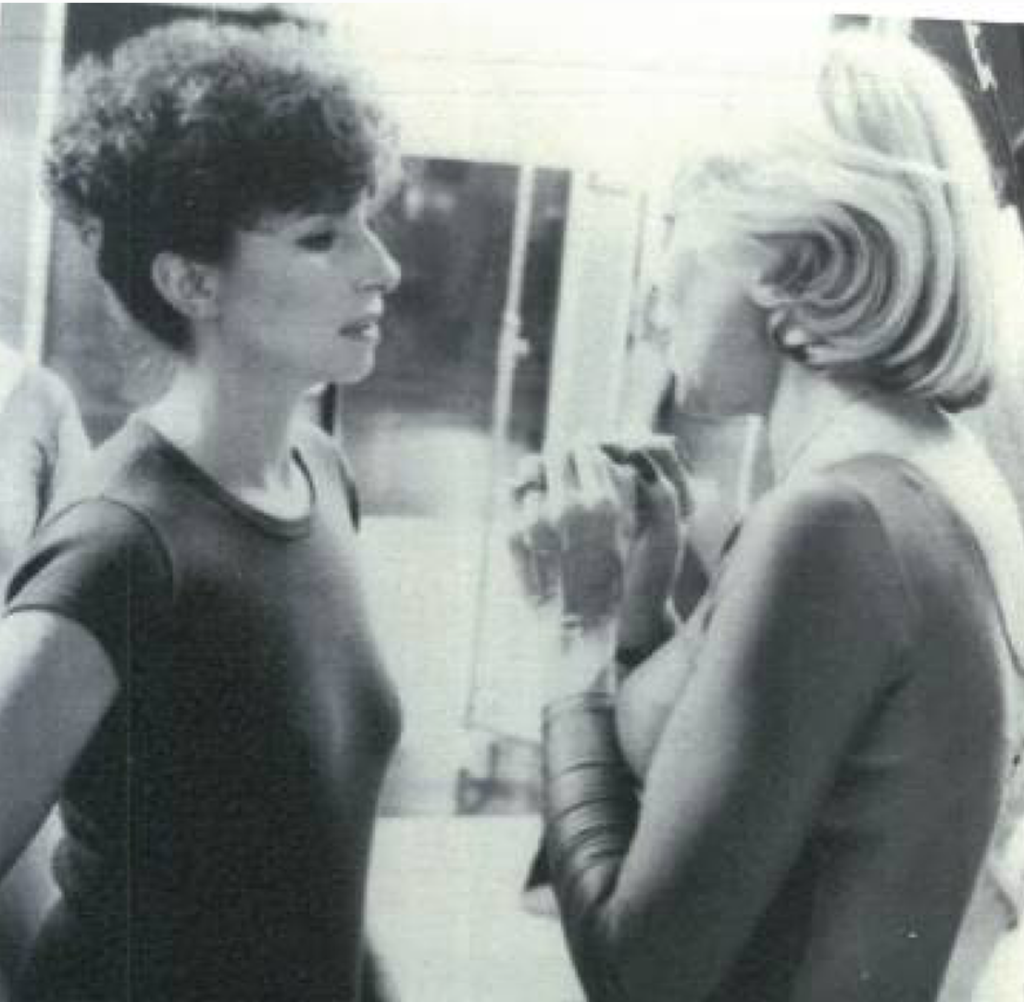 In 1984 Americans purchased an estimates $231 million in leotards.  This trend lasted well into the 90's when layered lycra in neon colors became the new aesthetic. Barbra's Main Event workout look consisted of a pair of thigh high maroon legwarmers cuffed just over the knee, with a matching stretch scoop neck t-shirt with cap sleeves. She paired this with microfiber footless tights in light grey and black dance briefs with jazz cut leg line.  The Main Event was a box office success, grossing over $42 million with a budget of $8 million.