Act One Of "The Music, The Mem'ries, The Magic Tour In Donna Karan
Barbra Streisand wore this sleek lace illusion Donna Karan look during Act One of her 2016 "The Music, The Mem'ries, The Magic" tour. This show ran for a total of 16 performances, opening on Aug. 2, 2016 and closing on May 6, 2017 with a gross of over $53 million dollars.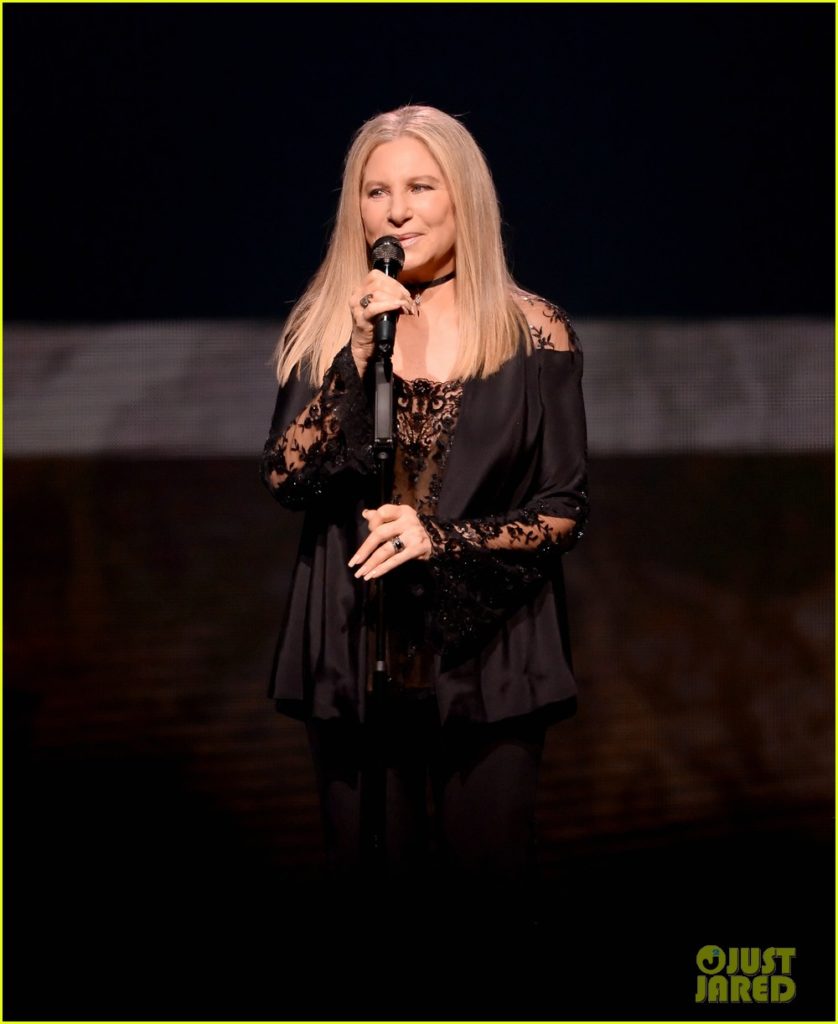 For this look, Barbra enlisted the help of Donna Karan to execute the design that she had envisioned. In a 2017 WWD interview regarding the outfit, she said "The way I work with Donna is I draw what I see" she explained. "The top, I thought, should have the lace in the shoulders that matches the bottom insert of the pants." She went on to say "In making something, you can't just measure one aspect. It's not just a matter of inches, it's where the inches fall. Everything is like that to me."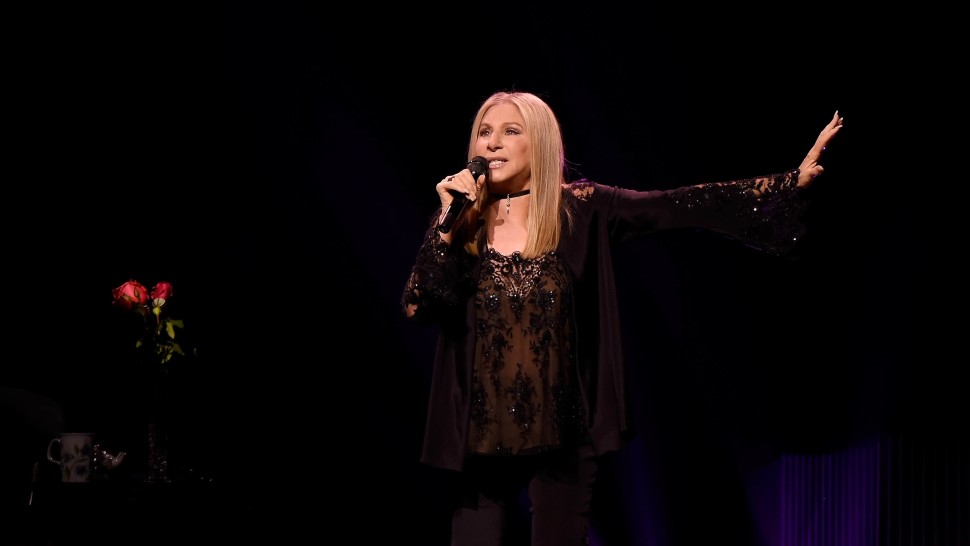 Barbra's look featured an element of one of her favorite Donna Karan styles-the cold shoulder. The top has an open front, relaxed silhouette made from a black poly/spandex blend. Alençon lace, over illusion mesh covers the shoulders and extends as inserts on the outer sleeve starting at the elbows. These flow into a bell shape, finished with scalloped edges. Lace mesh also covers the black camisole under layer of the top, which has a low v neckline. The back of the top has an additional panel of lace peeking out from an inverted v slit. The lace is embroidered with black sequins and beads to add sparkle. Slim fitting bell bottom pants also featured matching lace panels on their outer sides. Barbra accessorized this outfit with a simple black chocker with a hanging diamond pendant at it's center.