All Night Long Halter Dress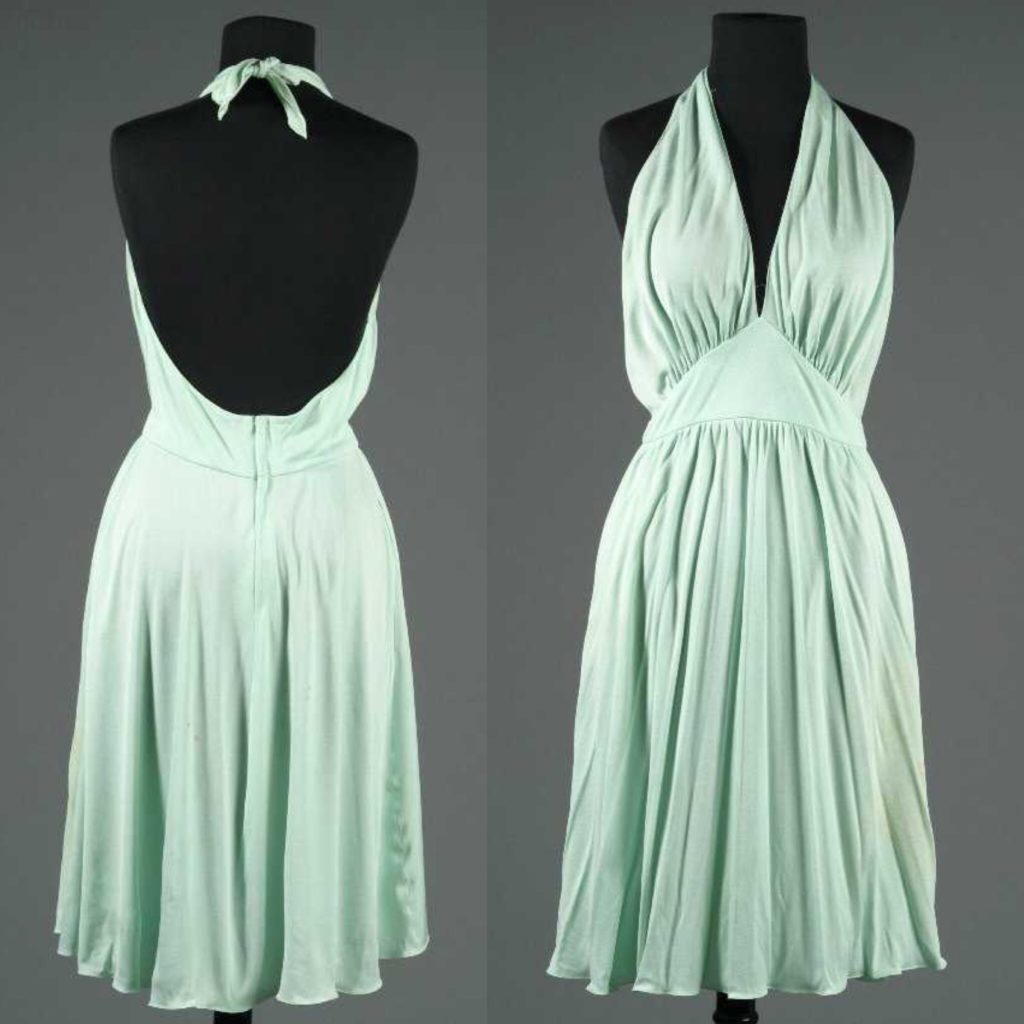 Barbra Streisand wore this mint green, pleated halter dress and matching strappy sandals as Cheryl Gibbons in "All Night Long" (1981). Costumes for this film were designed by Albert Wolsky. Designer Adolfo Sardina once said that Barbra has the "best back in the world", and this look showed it off. Albert Wolsky designed all of Barbra's costumes for this film. He was born in Paris, France and fled to the US with his parents to escape the German occupation. After graduating college and serving in the Army for three years, he began to work for his fathers travel agency, but at thirty years old decided to change careers. His first job in costumes was as an assistant for noted costume maker Helene Pons. After six years of working his way up, he became established on his own and eventually designed for countless Broadway and film productions. Wolsky was also Bob Fosse's go to designer. He is a two time Academy Award winner for his work on "All That Jazz" and "Bugsy." He has also designed costumes for other notable films including "Grease", "Sophie's Choice", "Manhattan" and far more.

The halter dress was made iconic by Marilyn Monroe in 1955's "The Seven Year Itch", but has been in style since the 1930's. The dresses became en vogue for exposing the new "sensual" zone of women's bodies-her back and shoulder blades.
Barbra's mint green halter dress is made from rayon jersey. It features inverted pleating, an empire waist and zipper hook and eye closure.
This dress and shoes were sold at auction in 2004, and again in 2017 for $896.00 USD.