An Evening With Barbra Streisand Sarmi Chiffon Gown
Barbra Streisand wore this Sarmi, color blocked, flowing chiffon gown during her "An Evening With Barbra Streisand" tour in 1966. This tour was cut short due to Barbra's pregnancy, and comprised of just four dates from the originally planned twenty two. These included Newport, RI, Philadelphia, PA, Atlanta, GA, and Chicago, IL, beginning on July 30th, 1966 and ending on August 9th 1966.  
Barbra had initially purchased several Sarmi dresses at Saks Fifth Avenue as a possibilities to wear during her "An Evening With Barbra Streisand" five-city tour. These chiffon gowns were all tent shaped, allowing extra room for her growing pregnancy. In a 1966 interview with Chicago Sun-Times, Barbra mentioned that she liked to wear chiffon for concerts because, "it flows and looks dramatic." She also said that she had at least six dresses in mind for each performance.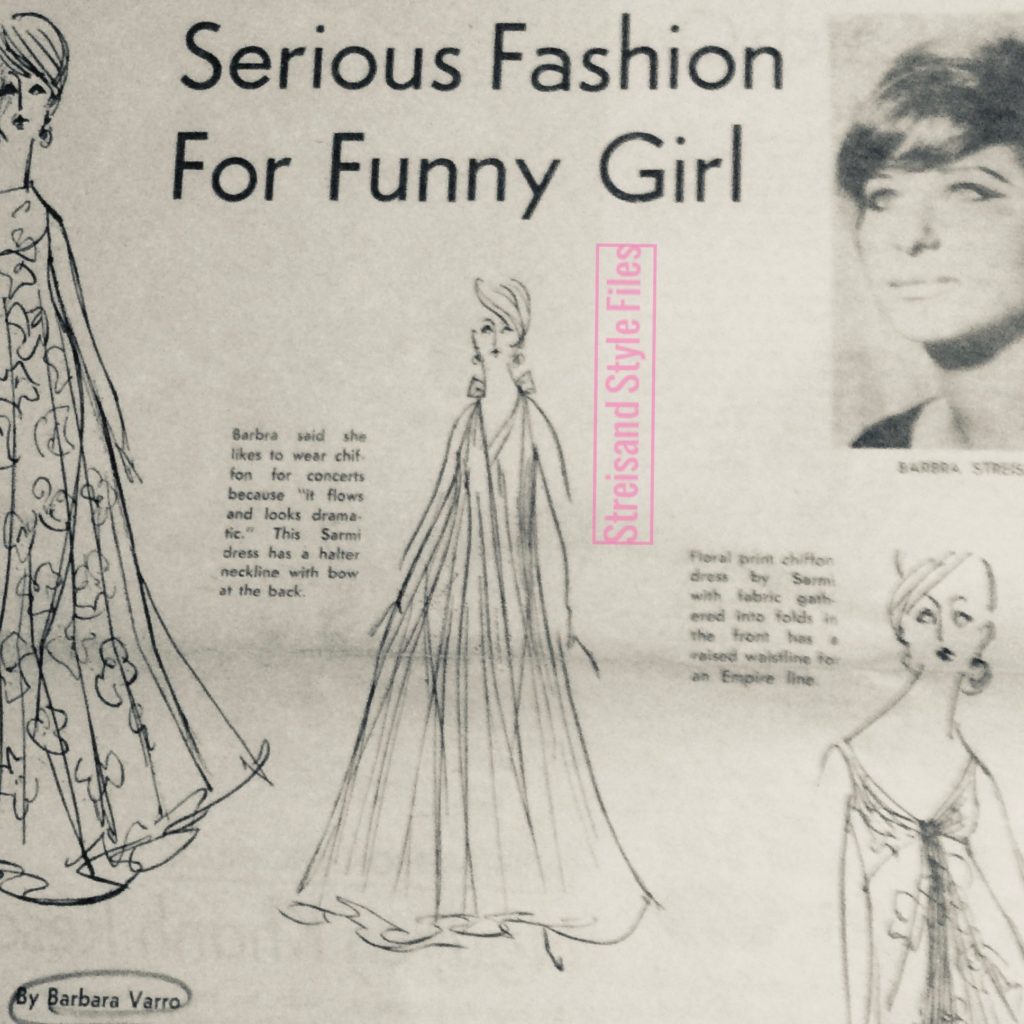 The Op Art and Pop Art movement of the 60's influenced both fashion and accessories. For women, it represented a sense of modern independence and fashion freedom. Colors during this decade were loud and bold. Fashion and accessory colors were designed to clash on purpose and create shock. Barbra's mismatched gown did just that.
Ferdinando Sarmi was known for his extravagant evening gowns. He was once the head designer for Elizabeth Arden before he opened his own ready-to-wear salon in New York in 1959. During his career, he dressed celebrities, socialites, and first ladies. His work often featured intricate embroideries and vivid colors. With Tzaims Luksus, he created the first ever tie-dyed silver chiffons used in haute couture. Sarmi won a Coty award in 1960, but by 1972 his business fell into financial ruin. He retired to Italy in 1977.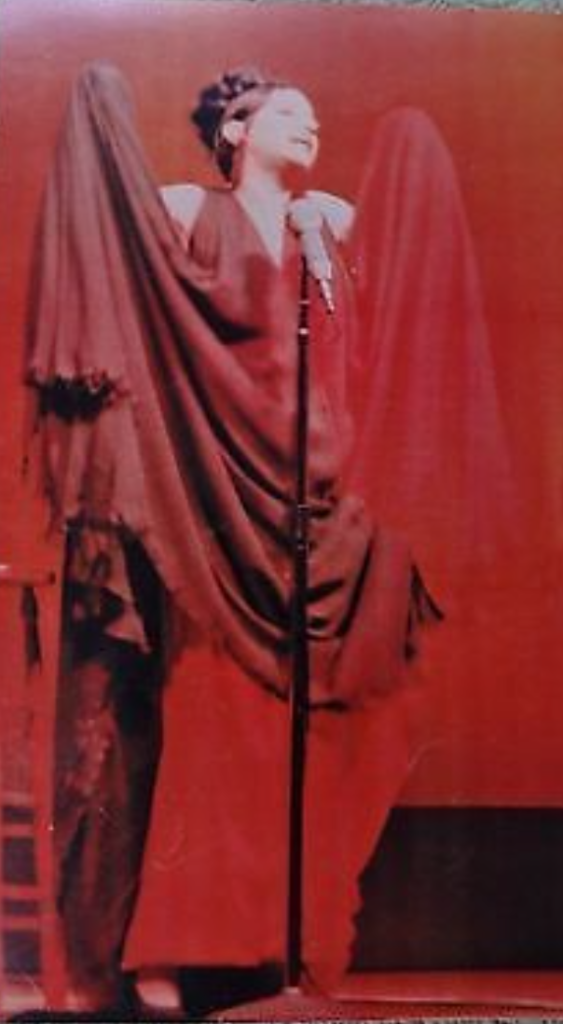 This V-neck tent dress featured an empire waist with light gathering at each shoulder. There is a red crepe lining. Brown chiffon meets red chiffon on the bias and billows into a lettuce hem. Barbra paired this look with mismatched red and brown shoes and KJL rhinestoned earrings