Another Evening With Harry Stoones "Indian Nuts" Costume
Another Evening With Harry Stoones (which opened and closed on Oct 21, 1961) was an evening of sketch comedy created by Jeff Harris. Barbra was featured in nine sketches where she sang three solos and one duet. This costume was worn for the "Indian Nuts" sketch during part one of the show titled "The Civil War". This was an over the top spoof poking fun at Columbus discovering America. 
The base of Barbra's Indian costume consisted of a thick pair of tights and dark leotard layered under a cropped cotton turtleneck. There is a poly blend, open front vest with a rounded hem with symbols embellished on the right side. These are not consistent with any authentic Native American symbols. The vest became such a famous part of Native American imagery that tribes began to produce and sell them to tourists visiting reservations around the 1800's.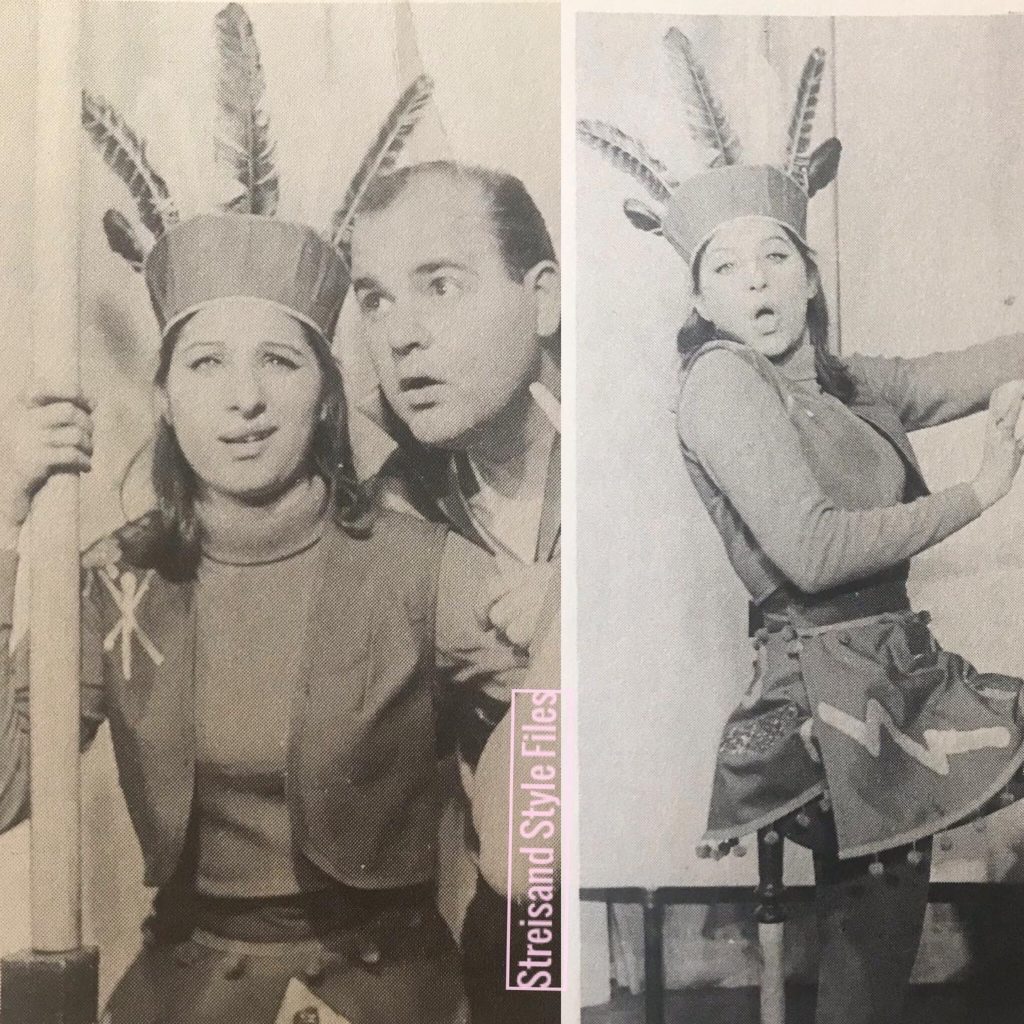 A wrap around skirt sits at the waist features pom pom ball tassels at the trim and waistband. Zig zags and glitter patches are scattered around the skirt. A makeshift feathered headdress and moccasins completed this look. An authentic Native American feathered headdress is called a war bonnet. These are generally worn by male tribe leaders and on special occasions. Originally these were worn into battle. Styles of headdresses vary from tribe to tribe and are often customized to make them unique to the individual wearing them. Many tribes consider the presentation of an eagle feather to be one of the highest marks of respect. Feathers are earned though selfless acts of courage and honor or gifted as service to the community.