Another Evening With Harry Stoones "Jersey" Costume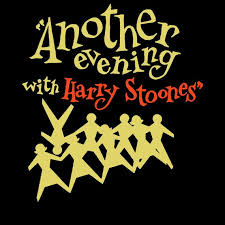 Another Evening With Harry Stoones (which opened and closed on Oct 21, 1961) was an evening of sketch comedy created by Jeff Harris. Barbra was featured in nine sketches where she sang three solos and one duet. This costume was worn during part one of the show titled "The Civil War", in which Barbra performed a three act song titled "Jersey". In this number Barbra sang about trying to get to her boyfriend in New Jersey by schlepping through Hackensack, Hohokus etc while desperately and frantically running around the stage.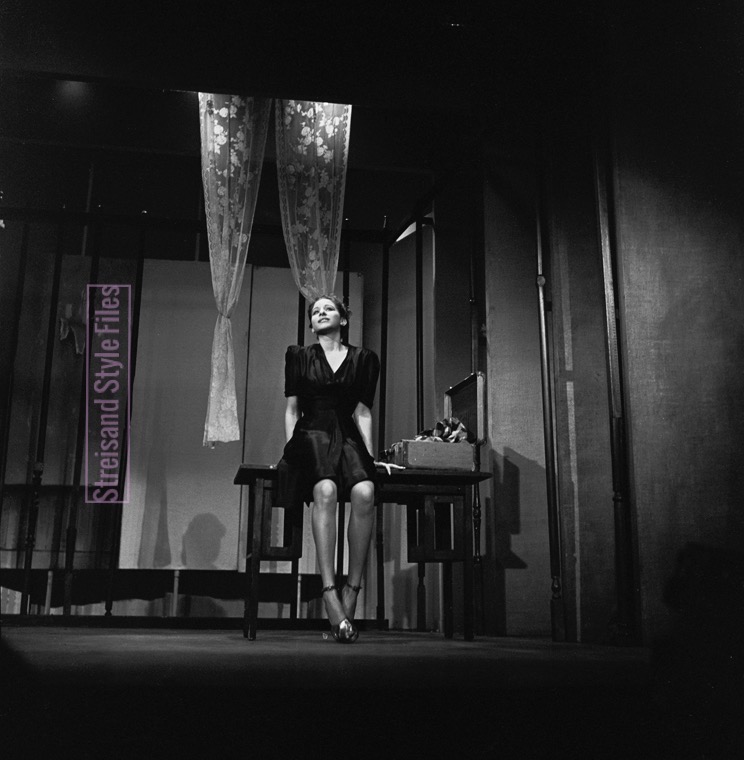 Jeff Harris recalled that the song contained native jungle rhythms to emphasize the fact that she may die in the wilds of NJ while trying to bring her boyfriend back to NYC. The closing lyric of the song was "For it's better to die together in Jersey than be single in New York."
If you are looking at the photo of Barbra in this black dress thinking it gives you The Way We Were vibes, you are right. This is a classic 1940's style dress just like many of the costumes in the film. The 1940's were defined by a crisp silhouette with muted colors and somewhat of a military feel. Sharp shoulder pads with unadorned close fitting jackets, sweaters and skirts define this era.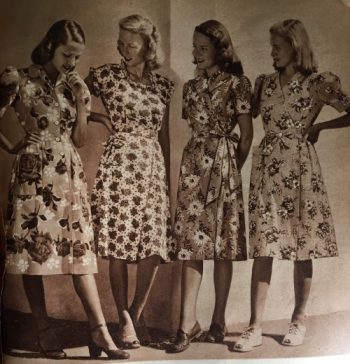 The plain style was in part due to a lack of fabric during WWII. When restrictions were lifted in 45' and 46' fashion became more ornate and vibrant colors returned to wardrobes.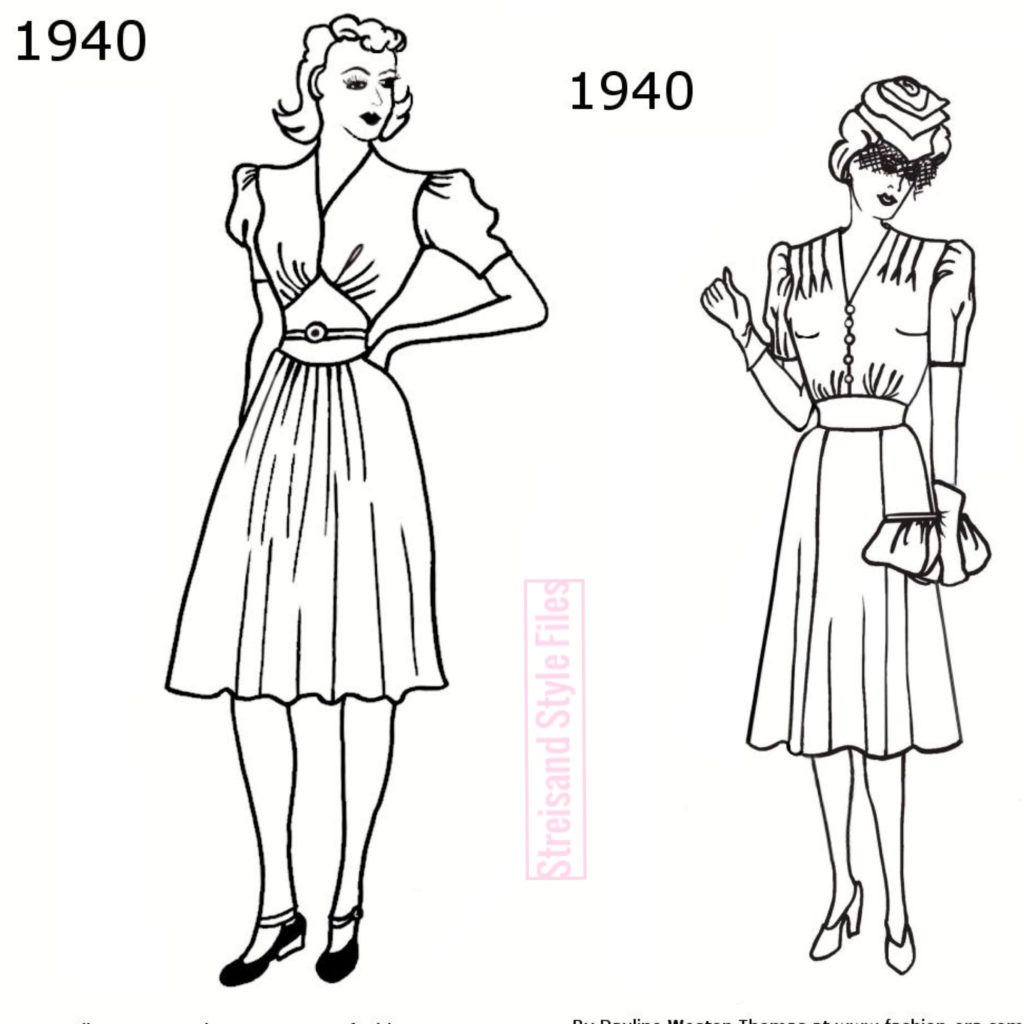 Costumes for Harry Stoones were designed by Ruth Wagner, but there is a good possibility this dress was one of Barbra's thrifting finds.
This A-line, black satin shirtwaist dress has a fitted waist with delicate buttons leading up the bodice. There is light pleating at the front with a self-fabric belt at the waist. There is a gathered bust and V-neck with button closure. Dramatic shoulder pads give way puffed sleeves with pin tucking at the shoulders. This elegant look was paired with ankle strap, peep toe wedges.