As Fanny Brice's Baby Snooks Character In Funny Girl
Barbra Streisand wore this mustard-yellow bishop style Baby Snooks costume in Funny Girl (1968.) It appears at two hours and thirteen minutes into the film in the pivotal scene when Fanny leaves the stage and returns to her dressing room where she is told that her Nick Arnstein got himself mixed up in a phony bond deal and is in jail. She also flashes the costume when she exits the stage door while trying to put on a brave face for reporters.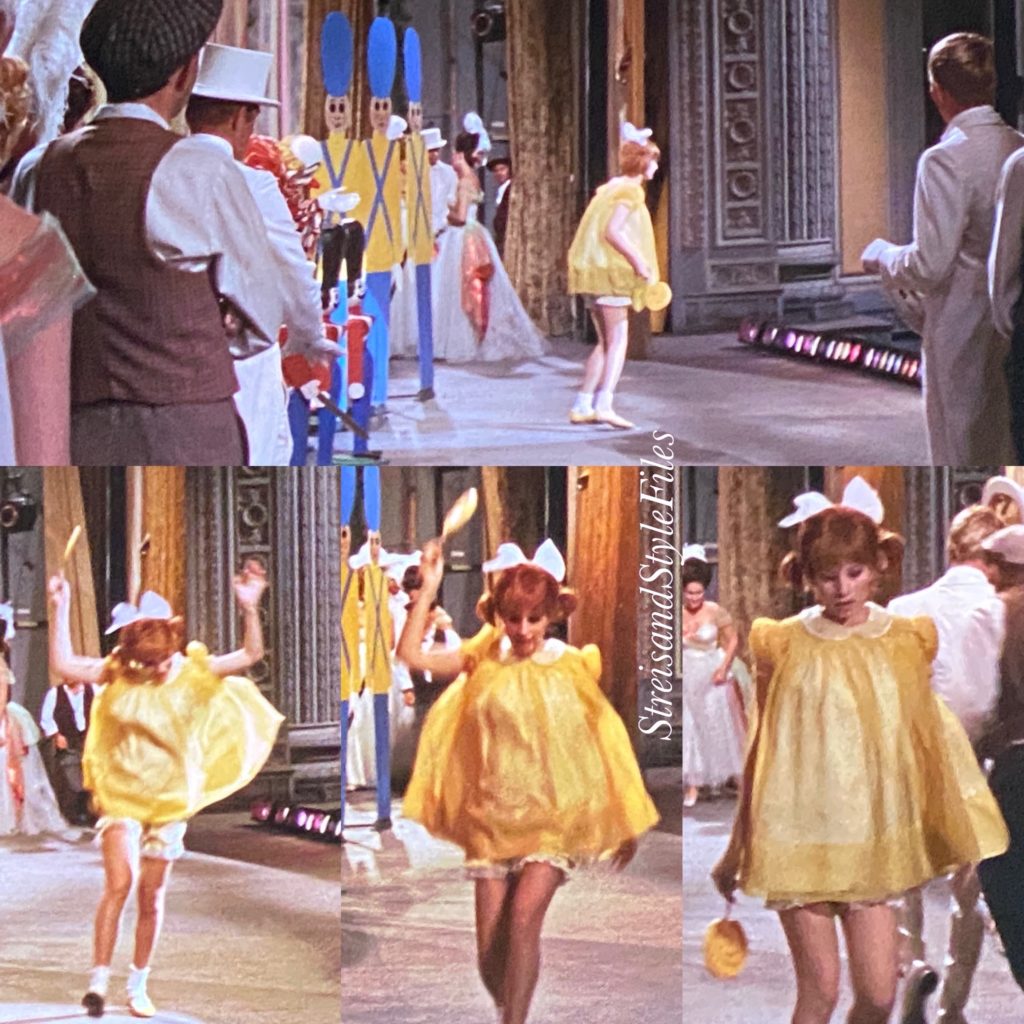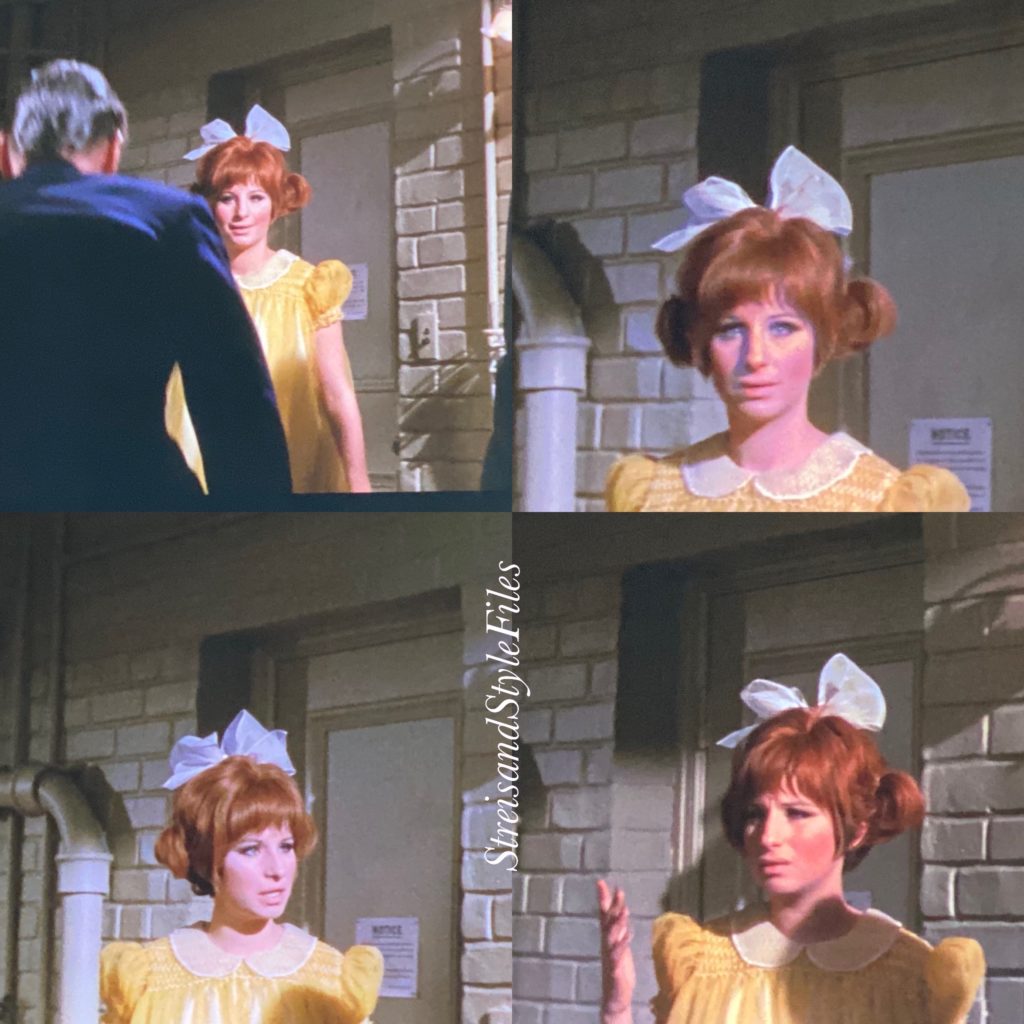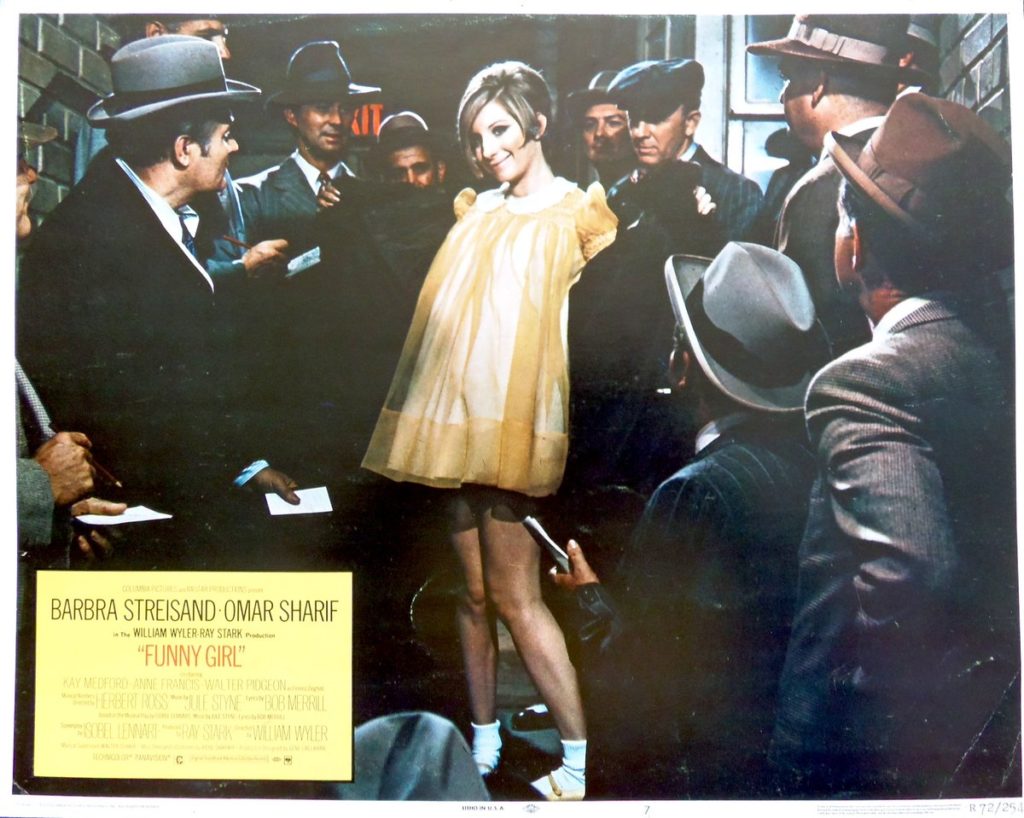 Fanny Brice first introduced the character of Baby Snooks in 1912 and it later became a Ziegfeld Follies favorite. Just before her death, Brice recalled "I first did Snooks in 1912 when I was in vaudeville. At the time there was a juvenile actress named Baby Peggy and she was very popular. Her hair was all curled and bleached and she was always in pink or blue. She looked like a strawberry ice cream soda. When I started to do Baby Snooks, I really was a baby, because when I think about Baby Snooks it's really the way I was when I was a kid. On stage, I made Snooks a caricature of Baby Peggy."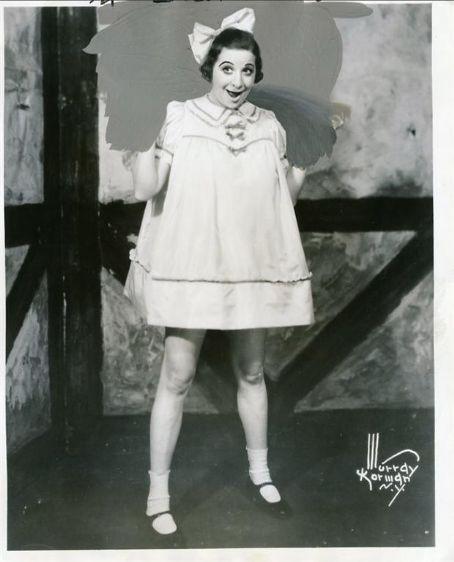 By 1934 Brice was playing Baby Snooks in The Ziegfeld Follies on Broadway and she began to expand the character with guest appearances on radio sketches which became an American favorite. She even portrayed Baby Snooks in the 1938 film "Everybody Sing" in a scene with Judy Garland.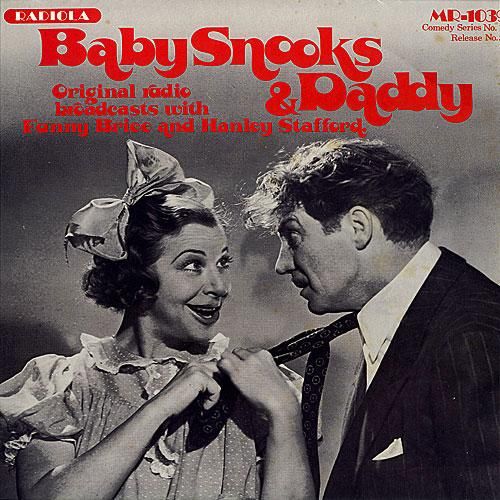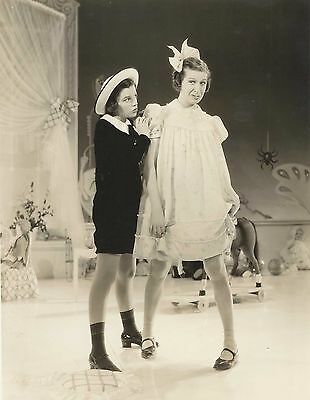 By 1944 Baby Snooks was given her own show. The half hour program aired on CBS radio and moved to NBC radio in 1948. The show started off being called Post Toasties Time after its sponsor, but was quickly renamed The Baby Snooks Show. It is also sometimes referred to as Baby Snooks and Daddy. Brice only performed the character once on live TV for a June 1950 episode of "Popsicle Parade of Stars". She later admitted that the character didn't work as well in person as on radio.
Brice was so dedicated to the character that she always dressed in her baby-doll costume even when no one could see but the studio audience.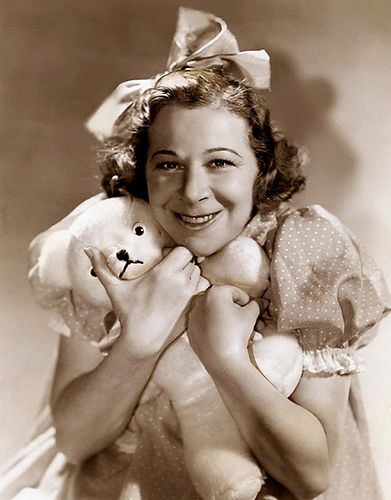 The Baby Snooks Show ended in 1951 with Brice's unexpected death from a stroke at just 59 years old. The character of Baby Snooks remains the one she is most famous for today.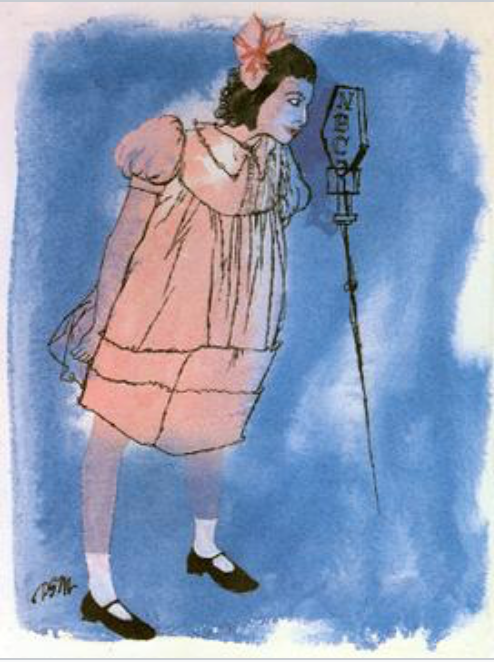 The baby-doll costume worn in Funny Girl was designed by Irene Sharaff. Though not an exact replica, it is heavily influenced by the costumes Fanny Brice always wore as Baby Snooks.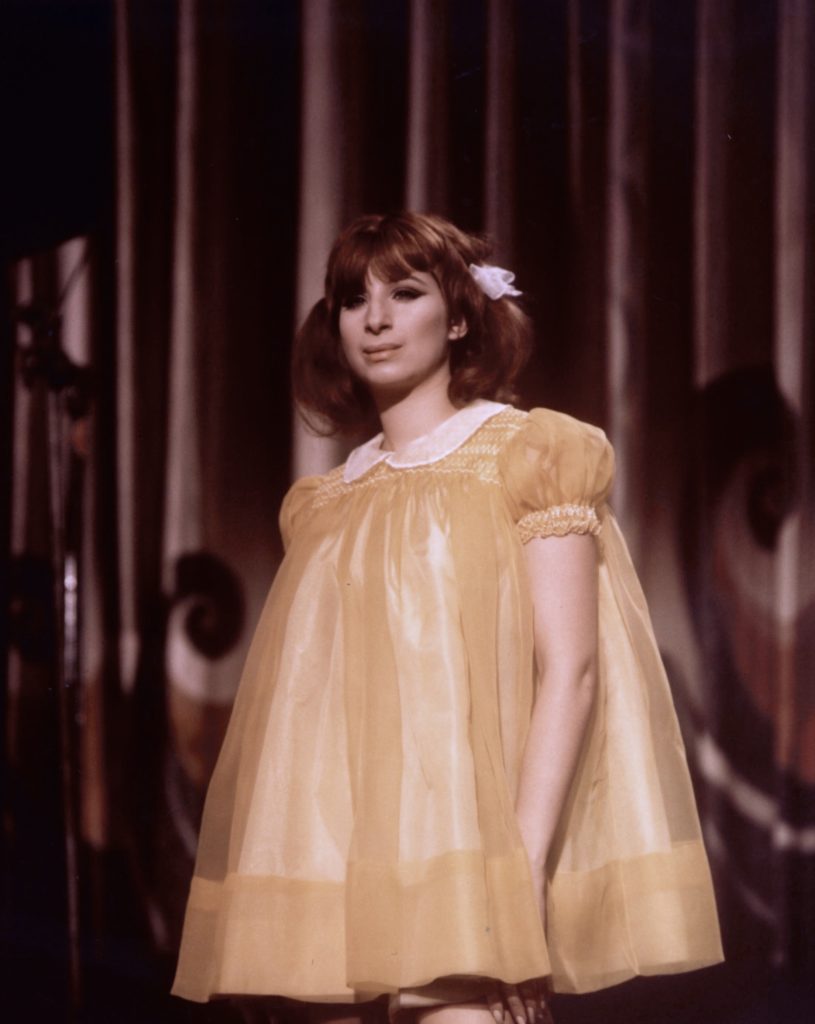 The bishop style baby-doll dress features a sheer white peter pan collar over mustard yellow smocked silk-chiffon with a white underdress. There are short puff sleeved with a smocked ruffled hem, and the piece has a five button closure at the back.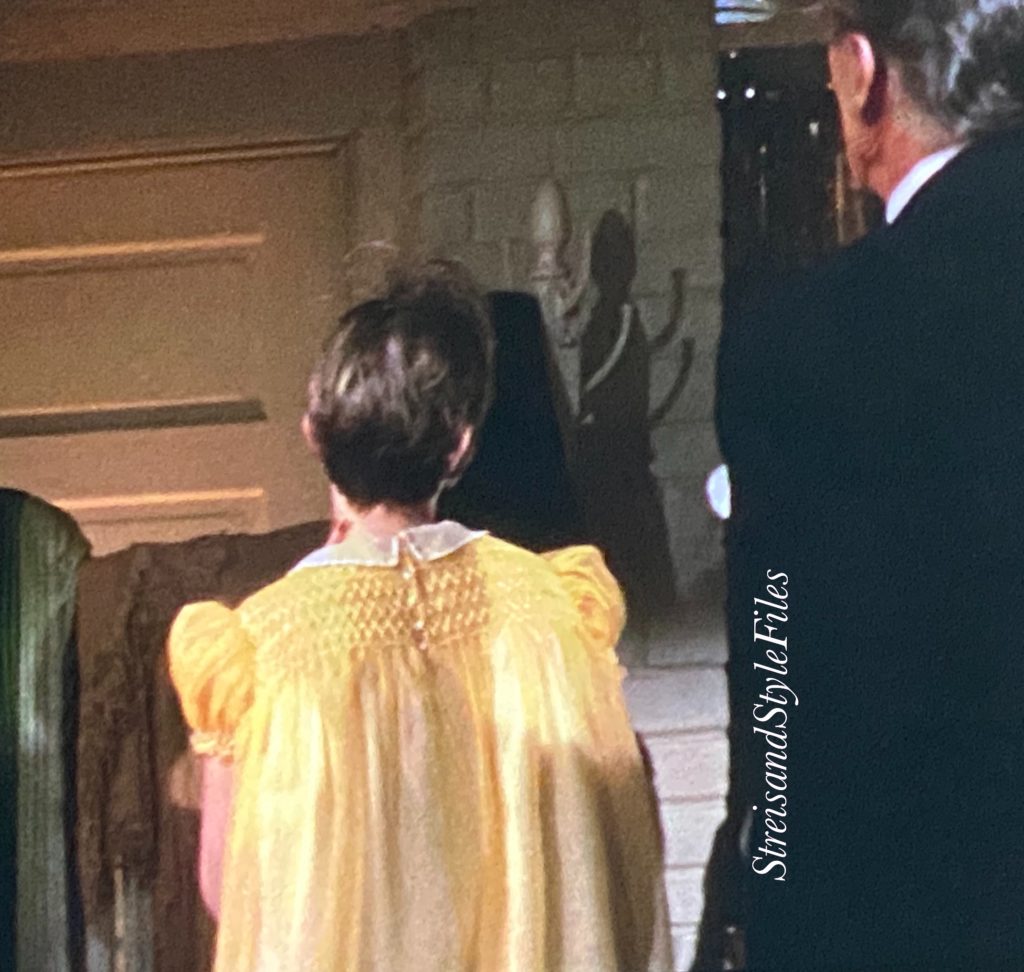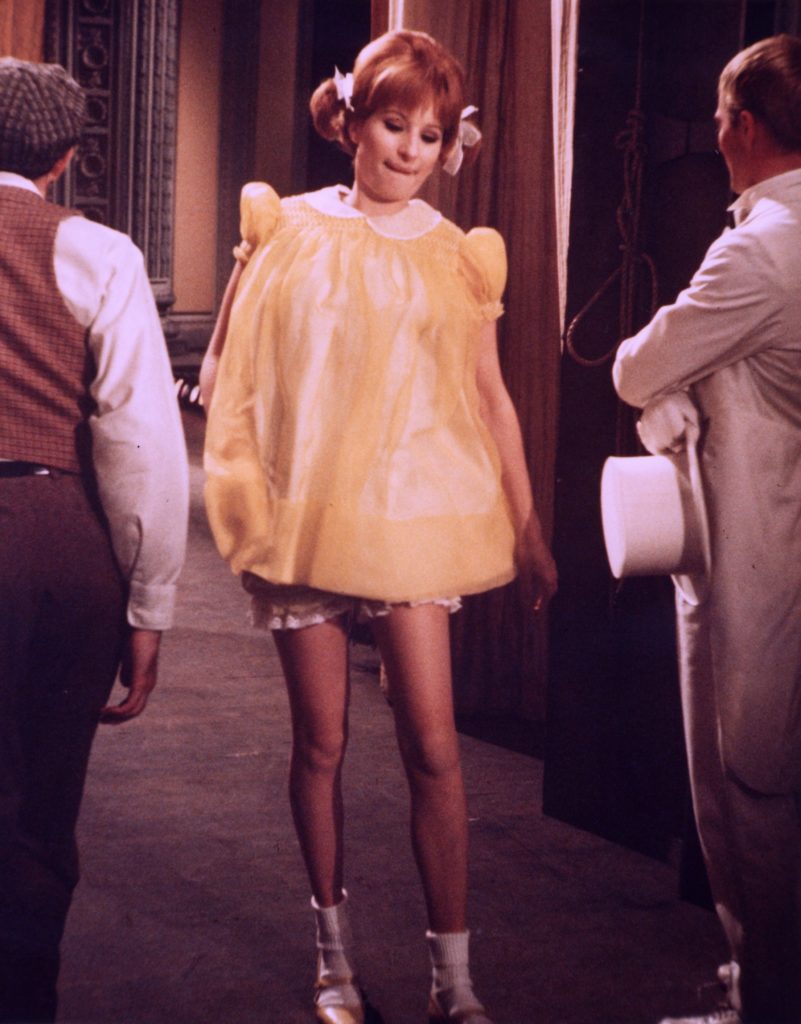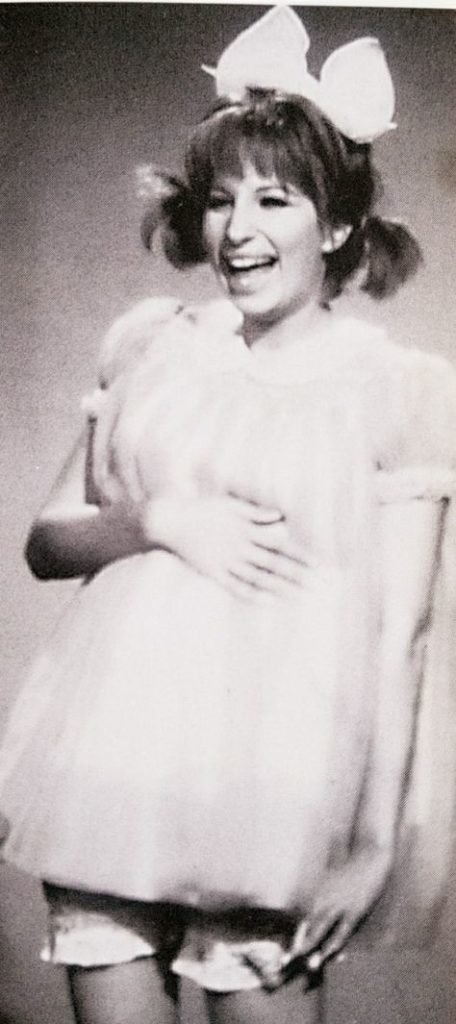 This was worn over white bloomers and with white bobby socks and matching yellow Mary Jane flats. An auburn wig with pigtails and a white bow completed this nod to Fanny Brice's most famous character.