Attending 1984's American Ballet Theatre gala in Fendi fur
Barbra Streisand wore this beautiful Fendi fur on March 5, 1984. On this evening she attended a gala dinner-dance benefit to honor the American Ballet Theatre. The gala took place at the Beverly Wilshire Hotel in California, and Barbra attended with her then boyfriend Richard Cohen.
Many celebrities were in attendance at this event including John Travolta, Shirley MacLaine, Mikhail Baryshniknov and Goldie Hawn.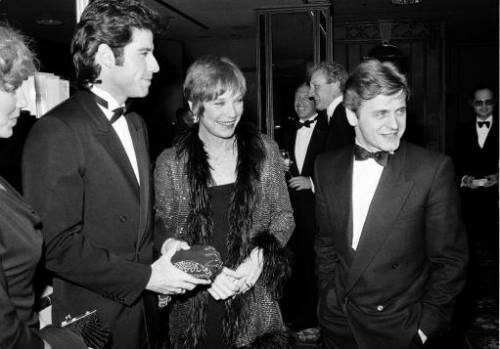 I can see why Barbra loved this unique coat. It has so much personality. The design is reminiscent of 1930's styles boasting an architectural art deco vibe, all of which are some of Barbra's favorite things.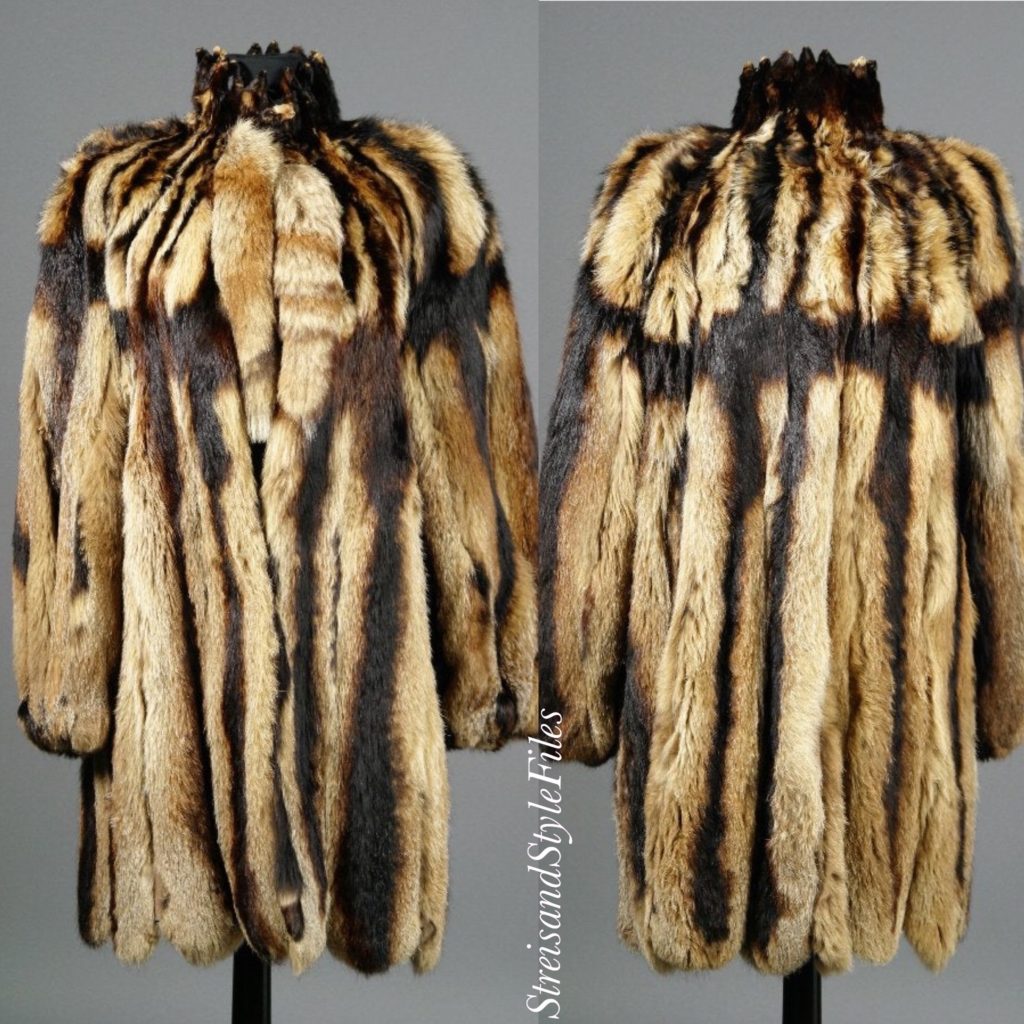 This Russian Barguzin Sable fur featured a unique sawtooth edged high collar with two tails at the neck. I love this element because it adds an Edwardian feel to the piece. The sleeves end in elastic closures at the wrists and the loosely hanging panels end in gorgeous scalloped edges.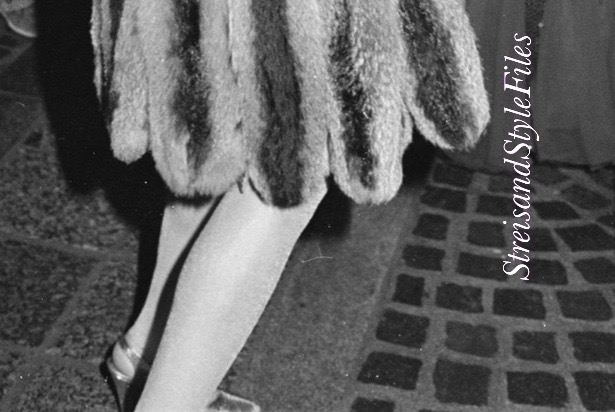 There are two side slit pockets and a hook and eye closures. Barbra paired this with a gold choker, gold hoop earrings and a fabulous gold sequined handbag. She wore her shoulder length permed hair swept up and forward, completing the unmistakably 80's look.
The coat sold at auction in 2004 for $1,450 including buyers premium.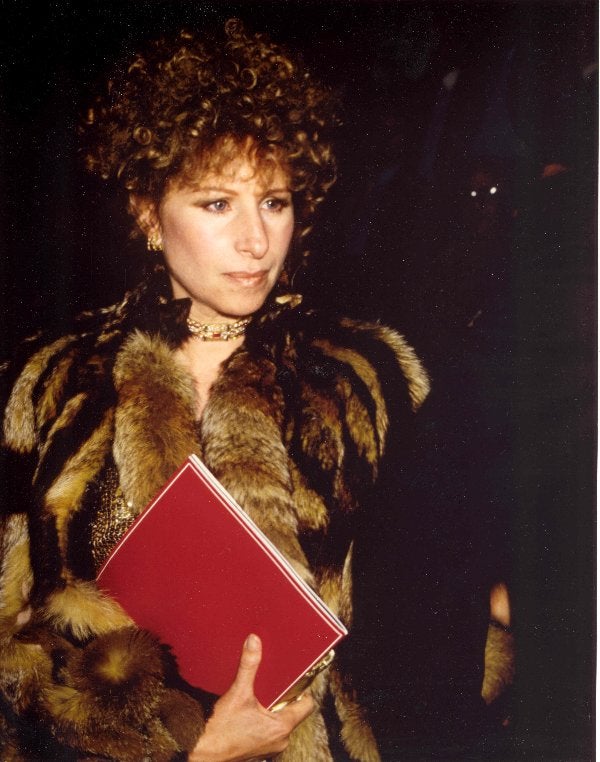 Karl Lagerfeld (1933-2019) joined Fendi in 1965 when he was hired by the five Fendi sisters as a freelance creative director (extremely rare at the time) with the sole purpose of modernizing their company's fur line. He introduced the use of skins such as mole, rabbit and squirrel which were pelts generally not used in high-fashion designs prior. A 2016 article by J.J. Martin for Harpers Bazaar recalled Lagerfeld's then 51 year streak designing for the brand. "It's the longest collaboration in fashion," the designer says proudly of his record contract. "No one has lived long enough to do it for such a long time, and I'm not tired of it at all. I even think I work better today and have a clearer head. My work is a bigger priority now than when I was younger, and it's a very good thing."
Martin stated that "Together the Fendi sisters and their designer radically reimagined the fur business, transforming it from a boring bourgeois status symbol into a playground of creative fantasy. To signify their mission, Lagerfeld invented the double "F" logo—one upside down, snuggled together, which stood for "fun furs"—and is still used today."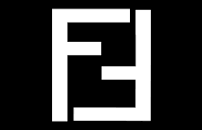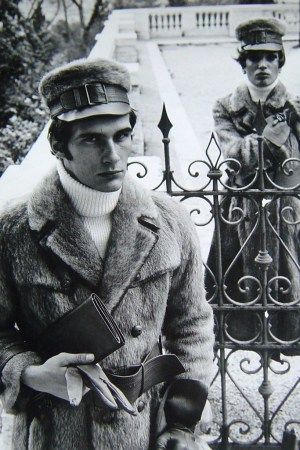 "Since their partnership began in 1965, Fendi and Lagerfeld have broken every fur barrier in the business. They have perfected groundbreaking techniques that most fashion designers take for granted today, including knitting fur, pleating it on fur skirts, creating ultralight "summer fur," and pioneering the intricate intarsias that allow several different kinds and colors of fur to be sliced up and stitched back together like artful puzzles. Throughout the years, Lagerfeld rebelliously ripped out linings, tinted fur wild colors, shaved it, gilded it with 24-karat gold, wove it like a basket, and buried it in precious jewels, embroideries, and paillettes."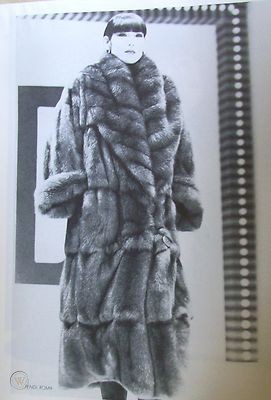 Lagerfeld added "We are not doing basic mink coats," the designer deadpans. "We are a thousand miles away from that. For me, fur, especially high-fashion fur, is something purely Italian," Lagerfeld says. "I never do fur in France because there are not many great fur artisans, and their techniques are basic compared to what I'm used to at Fendi."