Back To Brooklyn Act Two In A Design Collaboration With Donna Karan
Barbra Streisand wore this elegant coral gown which she co-designed with Donna Karan for the majority of her Back To Brooklyn tour during act two. She wore it again during the eight show Barbra Live tour which began on June 1, 2013 in London and ended on June 22, 2013 in Tel Aviv, Israel. The twenty show, three leg tour grossed a total of $66.3 million dollars and was ranked the 22nd best selling tour during 2012.
This gown made its debut at the first of two Barclays Center shows on October 11th, 2012. I was lucky to have attended both Barclays Center performances and recall how beautiful the gown looked from every angle and moved so fluidly with her.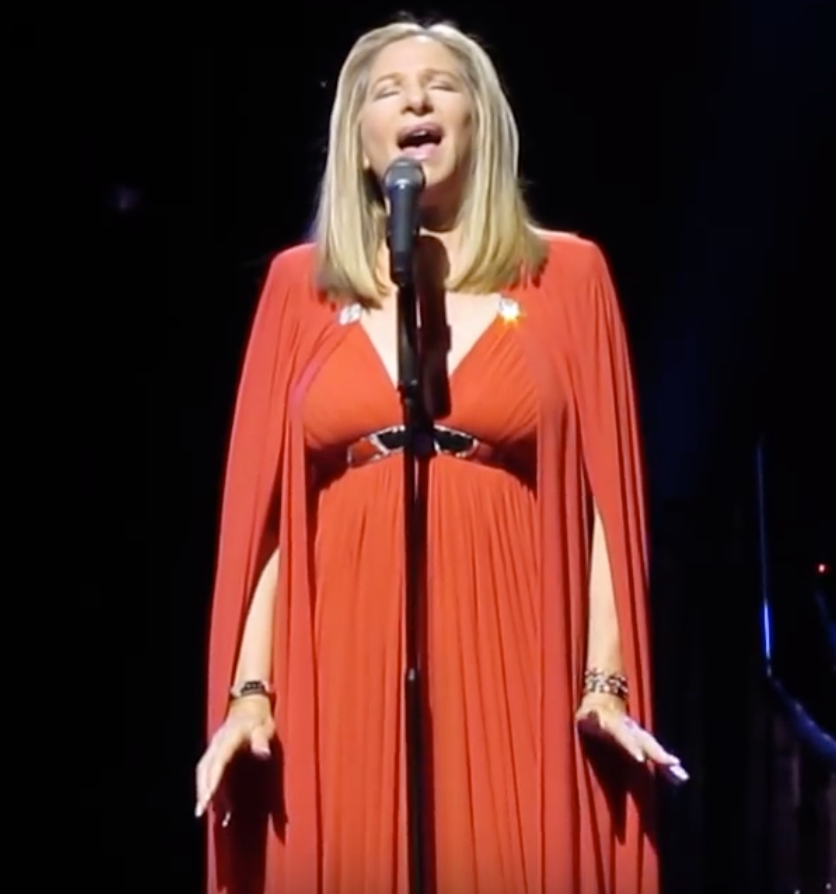 An exact duplicate of it was created in black and worn opening night on October 8, 2012 in Philadelphia, PA and again in San Jose, CA on November 5th, 2012.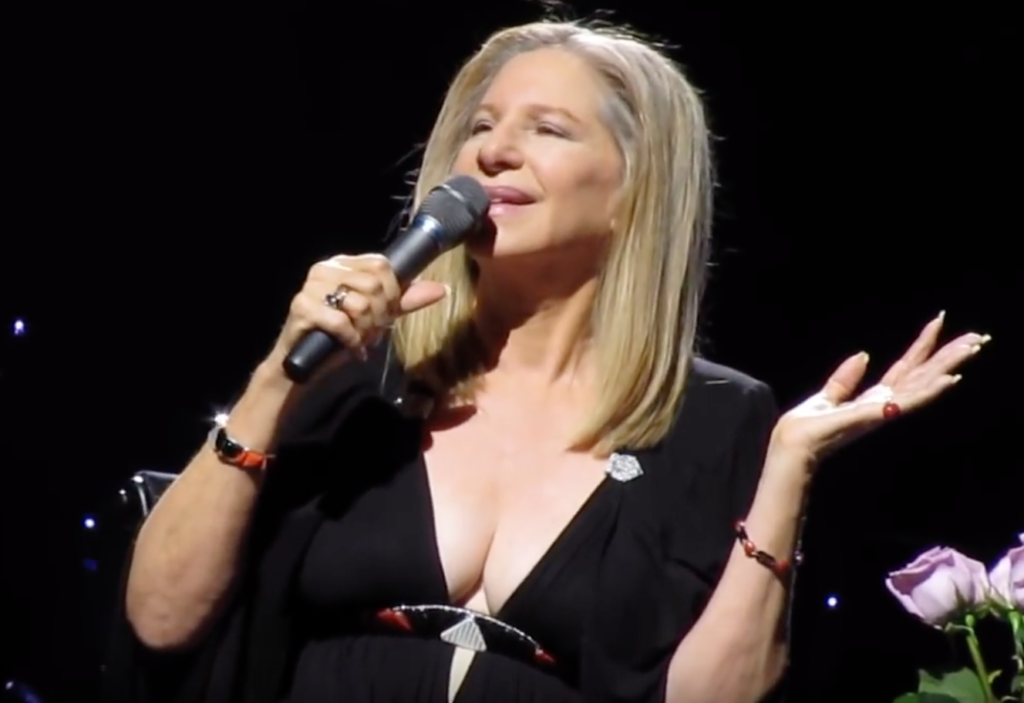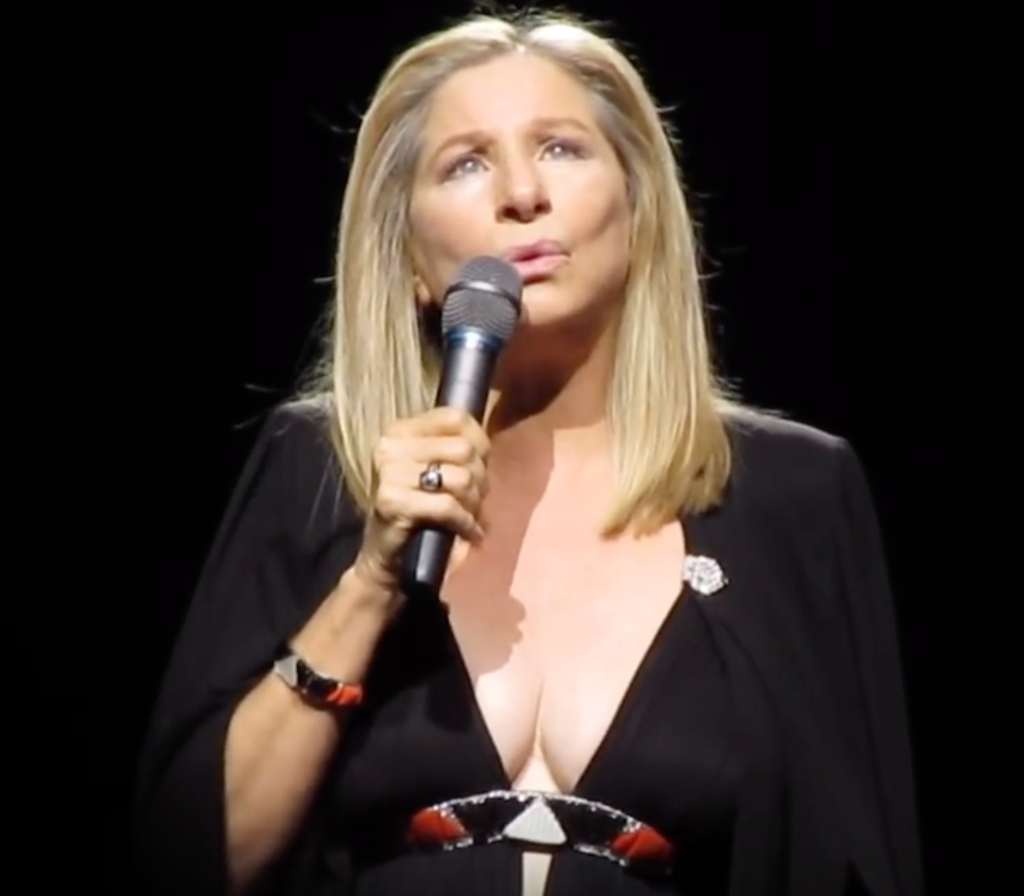 Since we typically see Barbra onstage in blacks, greys, and muted Earth tones, this bold vibrant splash of color was a lovely surprise. A photo of Barbra in this gown was used as key art for the Back To Brooklyn live album which was released on November 23, 2013.
Regarding the creation of Barbra's Back To Brooklyn fashion, Donna Karan recalled "Because this Brooklyn concert was so special and personal to Barbra, it was important that the clothes have that wow factor. We collaborated for weeks and weeks-since the summer actually. And we both loved the results." "The piece de resistance, however was the coral dress. Talk about wow! The color and the detailing was inspired by Barbra's vintage Art Deco bracelet (which she wore with the dress.)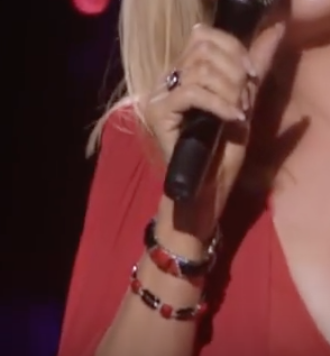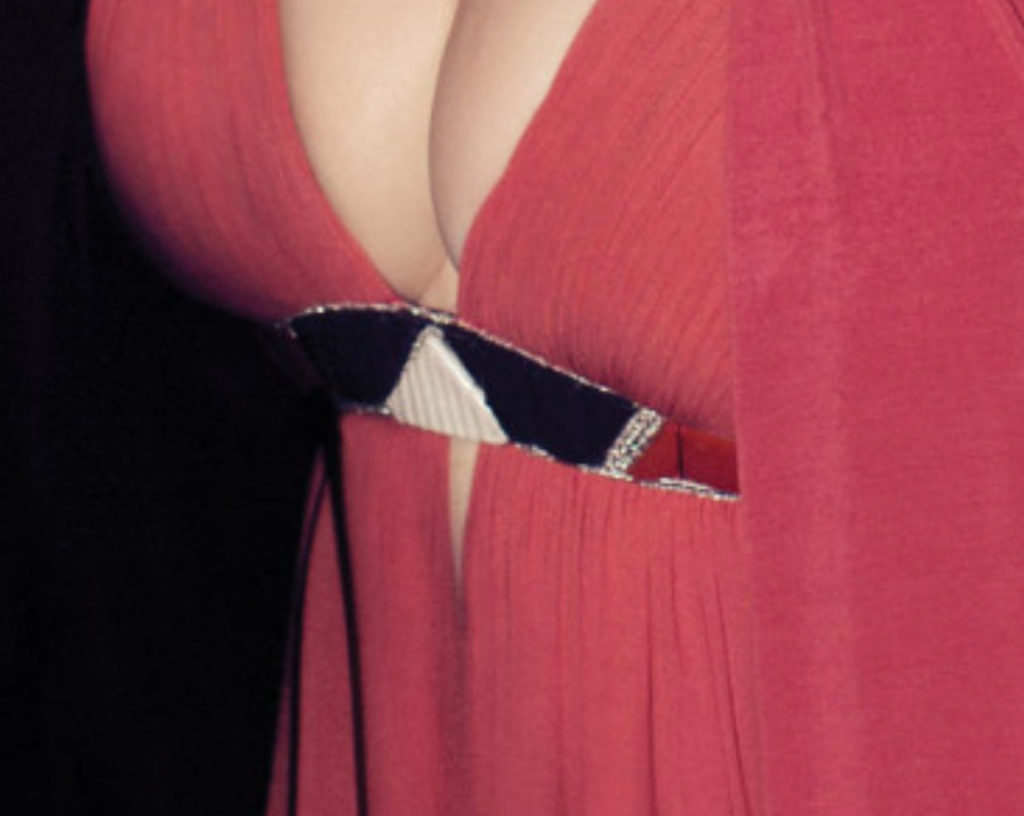 Then came the cape-I mean, can you ask for anything more dramatic than a sweeping coral cape? The effect was breathtaking. Beyond. She lit up that dark stage like the star she is. After all the chaos, stress and hard work that went into these clothes, we were both thrilled. The looks were so amazing, so perfect and so truly Barbra."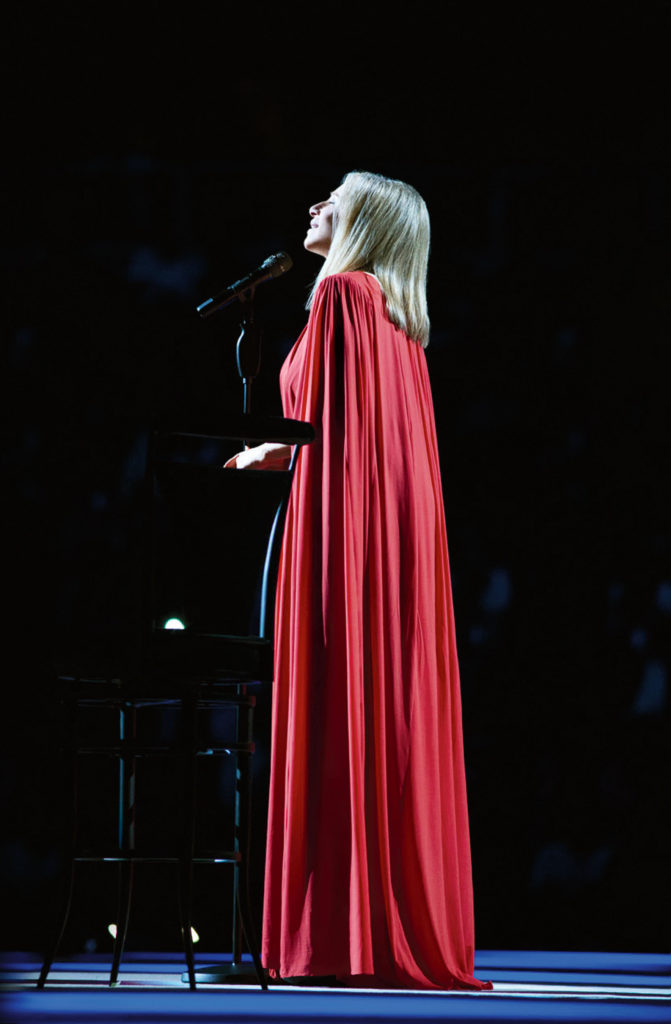 One thing I love about Donna and Barbra's tour collaborations is how they have evolved over the years yet each contain a slight nod to past designs. This look was no different and also stands on its own.
The Grecian style coral gown features a deep V-neck which is met at the empire waistline with the focal point of the look-a large geometric embellishment which was created to match Barbra's vintage bracelet. The V continues below the waistline showing a hint of skin. Art deco jewelry like Barbra's bracelet often featured simple geometric shapes and repetitive patterns with vivid color contrast to capture the spirit of the time.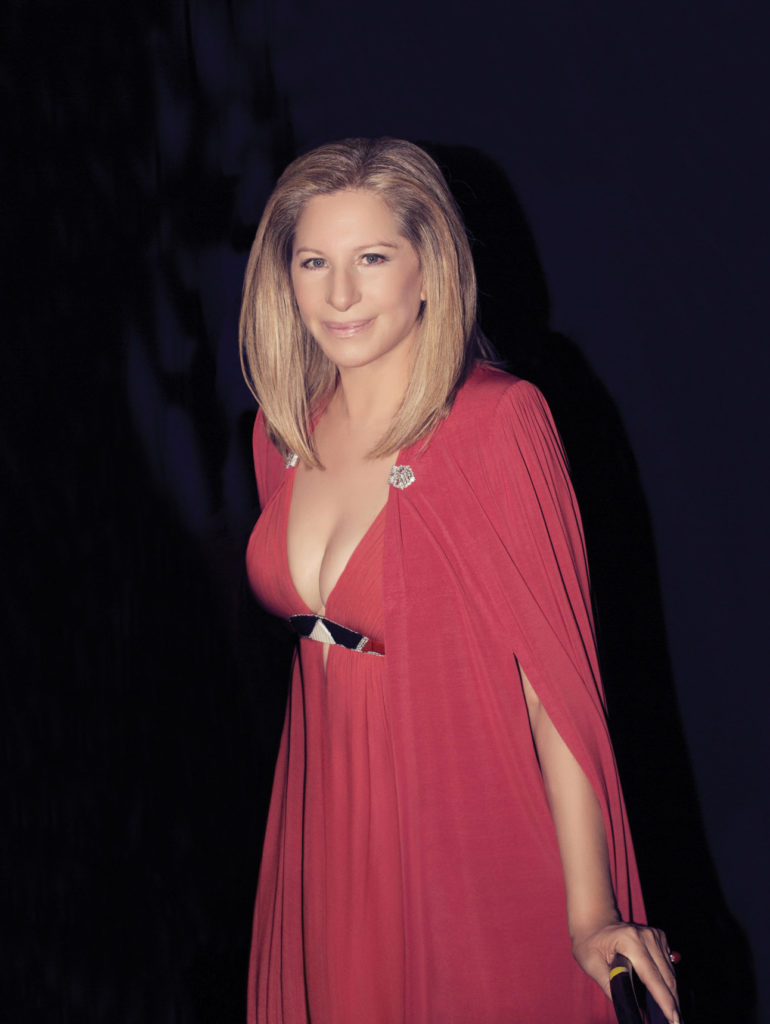 The fabric is tightly gathered at the bust and ribcage creating a slimming fitted look which loosens into a more flowing waterfall effect. Tiers of gathered fabric along each side of the gown give it a gorgeous statuesque structure. The cape construction is equally as impressive. The dramatic floor length piece added a regal touch to this look. It is defined with shoulder pads and has two arm slits on either side for freedom of movement without interrupting the fall of the cape. Elegant gathering extends from each shoulder and circles the back of the piece.
The front of the cape is secured to the gown with two matching art deco diamanté dress clips.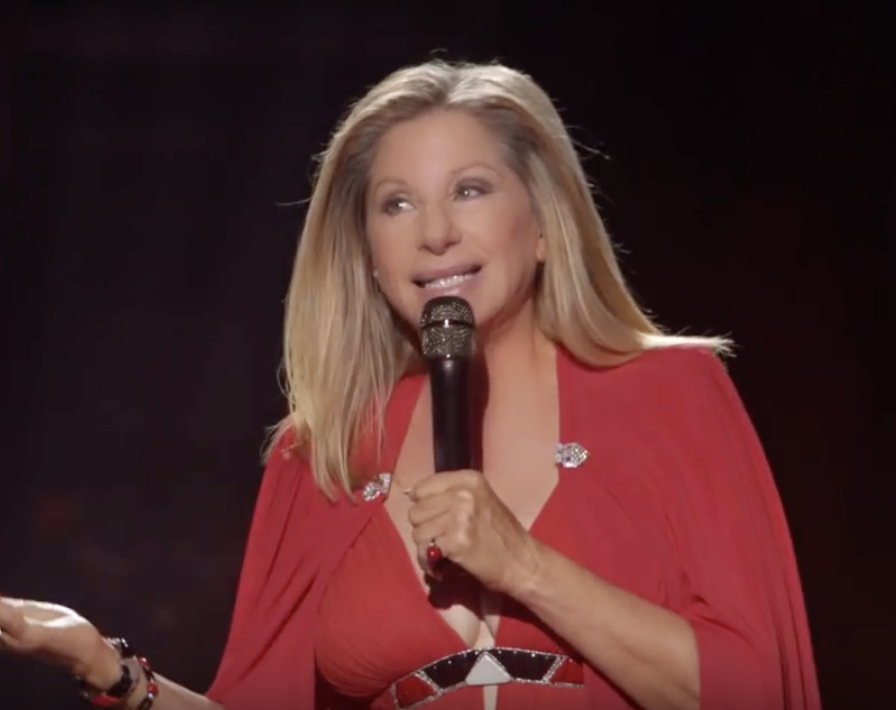 These extremely versatile pieces can be worn several ways. They clasp together to form one duet brooch or can be separated and worn as dress or shoe clips or strung on a necklace.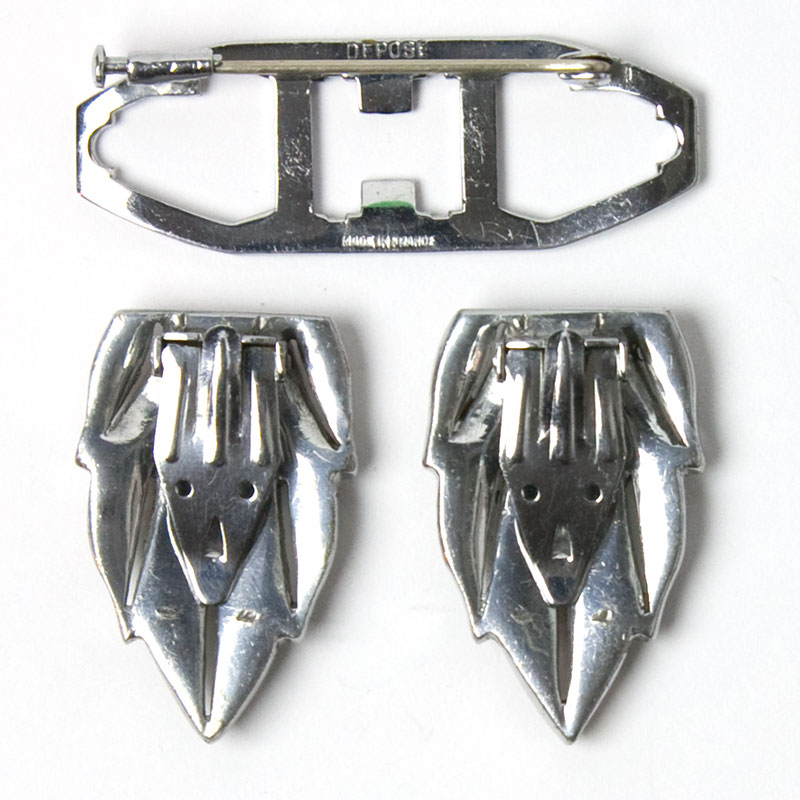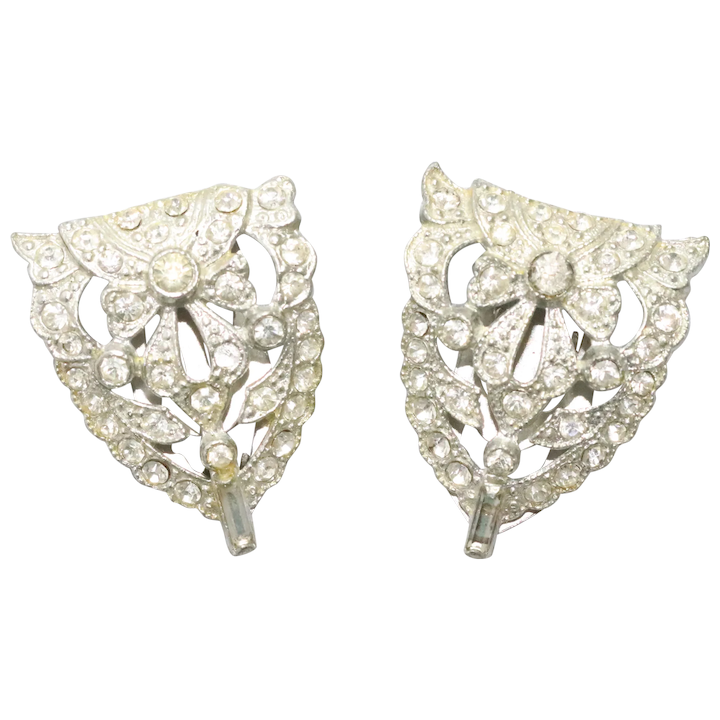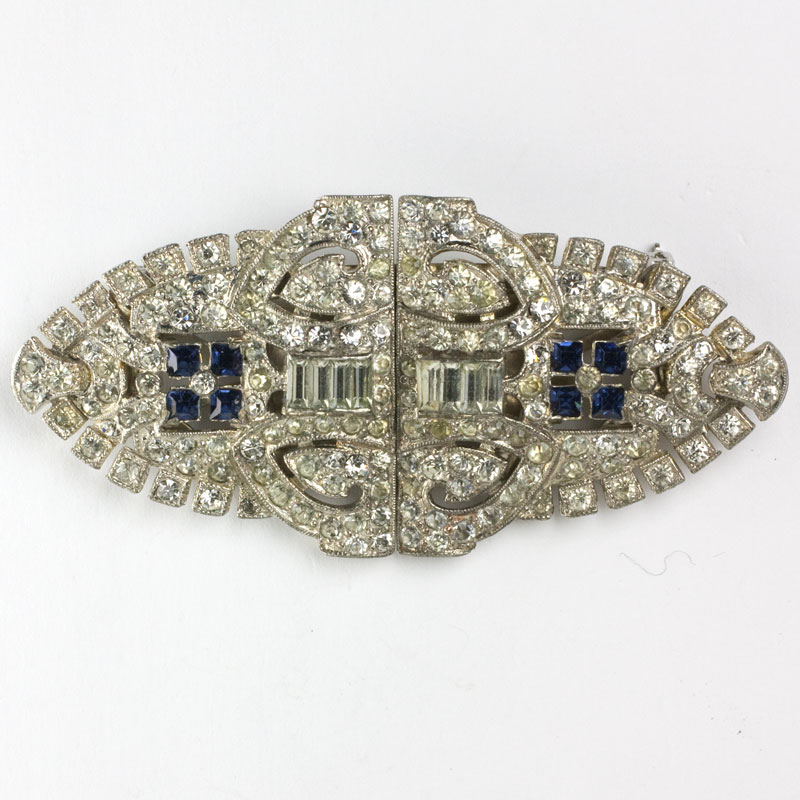 The clasp backing of these clips allowed Barbra to have more freedom of movement onstage without having to re-adjust her cape, or have any damage to the garment from a pin-back.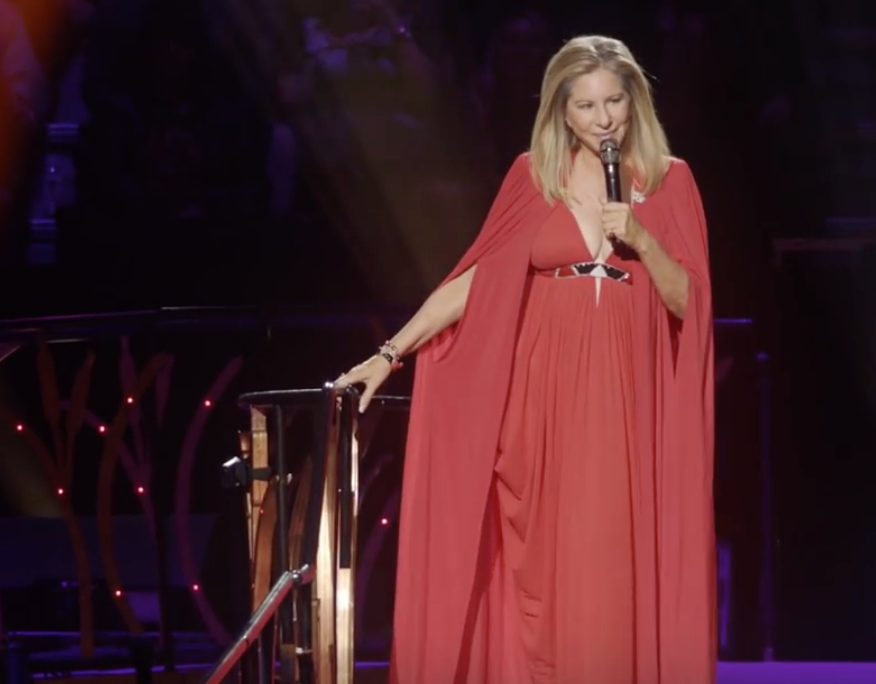 Dress clips gained prominence in the 1920's and were made by fine jewelers like Cartier and Van Cleef & Arpels, but also by costume jewelers like Trifari and Coro. The art deco period was the first time in history in which dress clips appeared. Actresses including Greta Garbo, Joan Harlow and Marlene Dietrich were seen wearing them onscreen attributing to their popularity. They had  fallen out of favor in the 1950's when classic brooches came back in style.