Barbra's 1960's Yellow Quilted Robe
I've always loved this photo of Barbra Streisand wearing a yellow quilted robe because there is an air of mystery to it.
Here we see Barbra around 22 years old at her 320 Central Park West (AKA the Ardsley) apartment before heading out to the theatre to perform in Funny Girl. Her hair is teased into a messy beehive which has strays everywhere, making me think she might have slept in it. Her signature cat eye had been applied without much other makeup. She looks off into the distance with a worrisome and unsatisfied expression as though she is deep in thought. Here we see all of the signature Streisand elements of the 60's but raw and unpolished. Barbra still had something to prove here. She had yet to develop stage fright and was experiencing the positive and often dark sides of fame for the first time.
In this photo Barbra is wearing quilted soft yellow robe with a rolled collar. In the 1950's-60's quilted robes were very popular and due to that became very expensive. Many were imported from Hong Kong and sold through Neiman Marcus, Goldwater's, Saks Fifth Avenue etc.
Barbra's robe features a unique floral and leaves pattern of quilting vs the typical diamond quilting often found on vintage robes. This leads me to believe it was made in Hong Kong. It was likely a silk and rayon blend. Another unique feature of the robe is the collar which is rolled vs a shawl collar, which are typically seen on robes. The beautiful unique details make the piece special while also reflecting Barbra's innate attention to detail.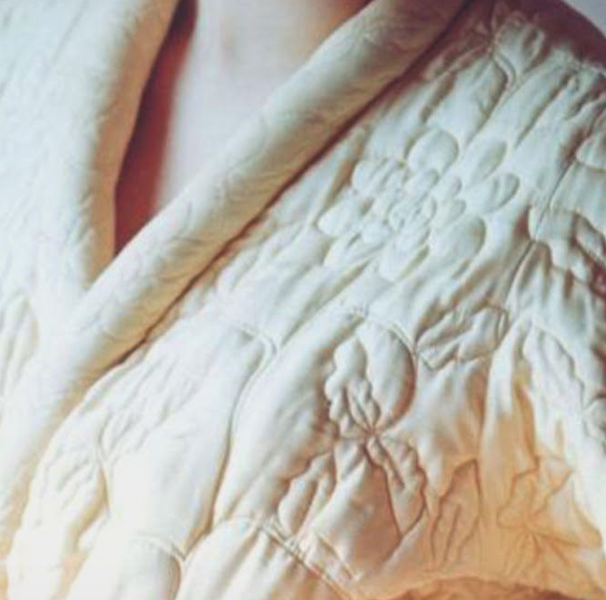 A few other photos were shot that day including one of Barbra feeding her then husband Elliot Gould. I'm told that a photo also exists of her with this same hair from that day at the Funny Girl stage door. (if you find it please send it to me).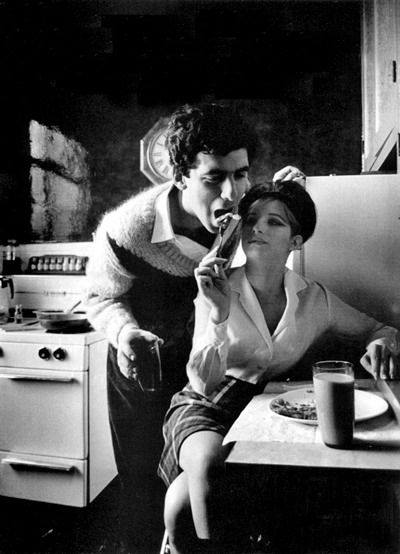 Robes began as dressing gowns around the early 1700's. The garment is said to have evolved from a banyans which came from the far East. In Western culture men were the first to wear dressing gowns, typically in the mornings or evenings when relaxing.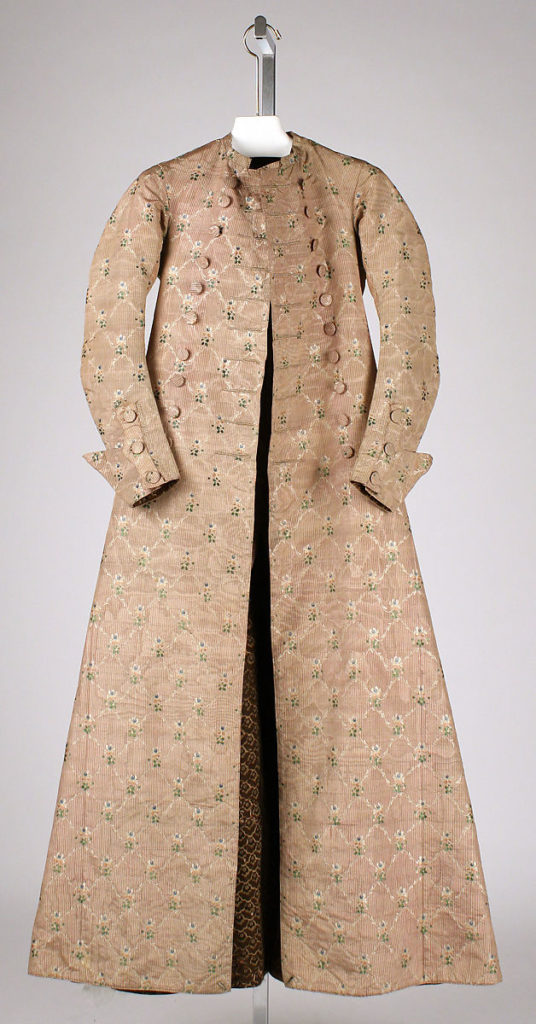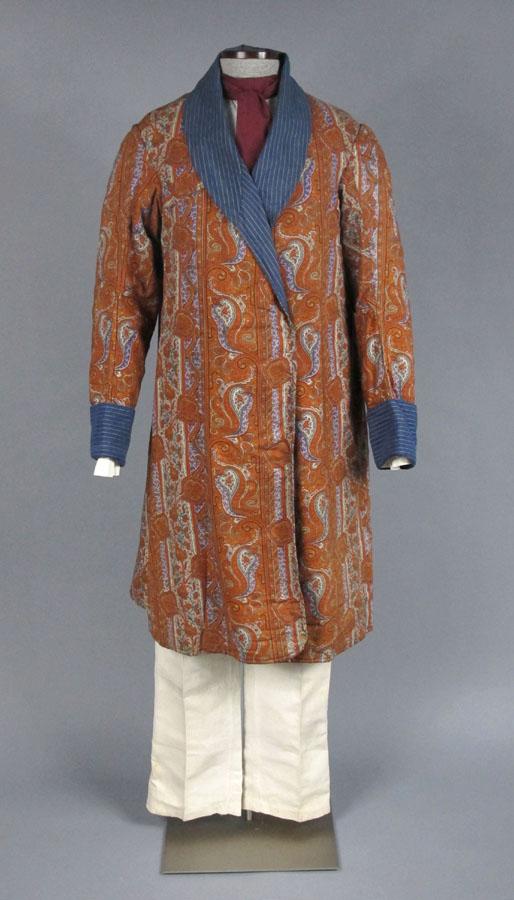 By the 1800's women were taking advantage of the loose fitting gowns to relax from their uncomfortable corsets. Silk and brocade robes featuring heavy embellishments and embroidery were worn for breakfast, sewing and around servants.
When the industrial revolution took hold, it was seen as distasteful to wear such ornate expensive clothing and robes were confined strictly to privacy at bedtime and morning. More casual and plain robes made of cotton were introduced around this time. Bathrobes became a beach must have in the 1920's because they were a quick easy way to cover ones body. By the 50's they were still used as lounging and beachwear and styles ranged from ultra casual to frilly and ornate.
Today, robes come in every style and fabric imaginable, but are still worn primarily in the privacy of the home. Some things never change.