Barbra's 1964 Funny Girl Costume Party Outfit
Barbra Streisand wore this custom gown, which she designed herself to a Funny Girl cast costume party in 1964.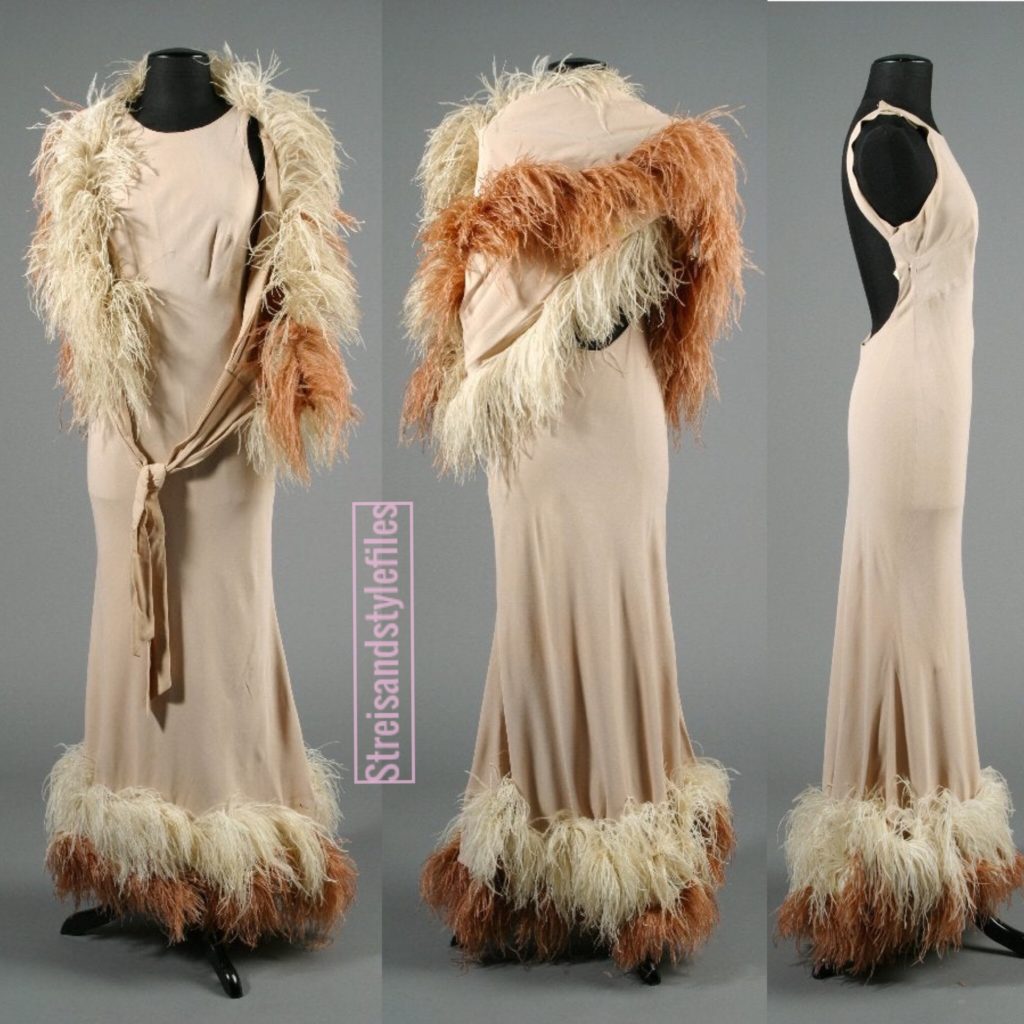 The first preview of Funny Girl on Broadway took place on March 10th, 1964. Barbra's last show was on Dec 25th, 1965. The show ran for a total of 1,348 performances before closing on July 1, 1967.
At this party Barbra appears to be emulating a beautiful classic Hollywood film star. Sadly, during this time Barbra felt anything but beautiful. In a New York Times Article titled "She Couldn't Be Medium" from April 5, 1964, Barbra told Joanne Stang "I knew I had to be a star or nothing. I've told everyone I never had my nose done because I preferred it this way, but that's not all true. I really didn't have it done because i'm affair of the pain. Then there are people who tell me i'm beautiful this way. Well, they're wrong. Beautiful i'm not and will never be."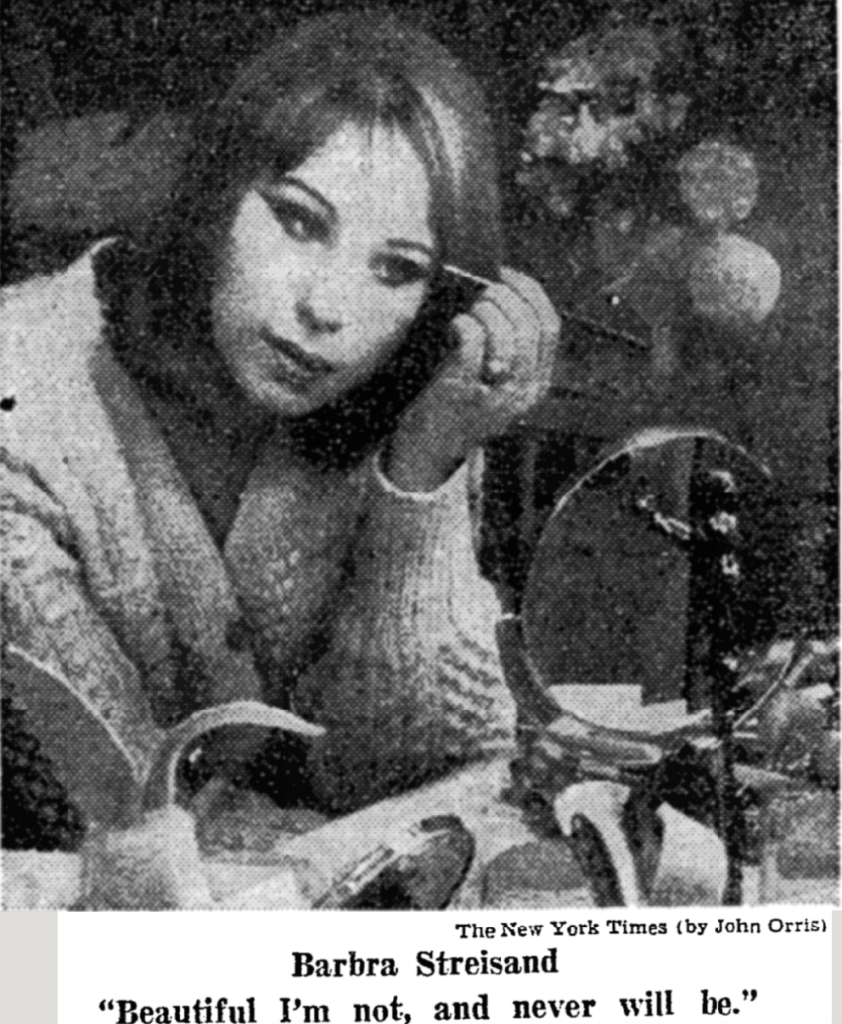 Barbra's outfit for this costume party was a feathered sheath dress with a jewel neckline, made from solid blush silk stretch crepe. There are two darts as well as an upturned V shape under the bust, which was a signature of 30's fashion. Tank straps with a hook and eye closure give way to a plunging, completely cut out scoop back. Two rows of darkened light ostrich feathers trim the bottom of the dress. A matching wrap with a sash tie and three rows of ostrich feathers accessorized this look, along with several pieces of statement costume jewelry, a long cigarette holder and blonde bouffant wig.