Barbra's Karl Hagenauer Figures From Her Former Malibu Art Deco Guest House
Barbra Streisand's unique taste is like no other and has been reflected in her outstanding choices in home decor throughout the years. These two Karl Hagenauer figures were seen in a photo of Barbra's old art deco themed guest house in Malibu which was featured in a December, 1993 issue of Architectural Digest. The accompanying article noted that this period re-creation house took nearly five years to complete. Barbra recalled "By the time I finished I was sick of art deco."
There were five different homes on Barbra's 22.5 acre compound which is located at the end of Ramirez Canyon Road. Barbra moved in in 1974 and she and Jon Peters lived in the main home nicknamed "the barn." In 1993 when the property was put on sale for $19 million but didn't sell, Barbra donated it to the Santa Monica Mountians Conservatory with the hope it would be used as "a small conference center for scientists, academics and environmentalists."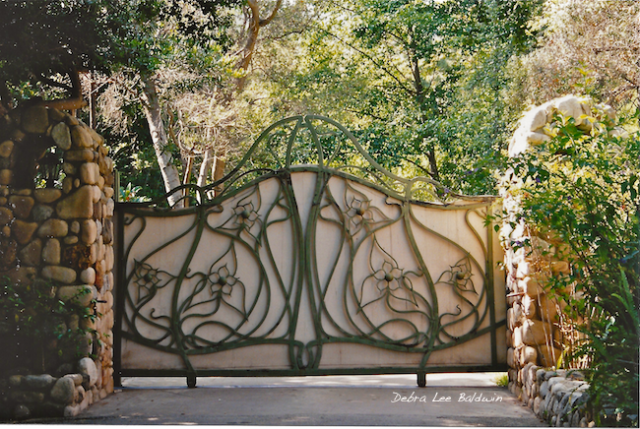 Barbra went on to sell the majority her Art Deco and Art Nouveau collection at Christie's auctions in both 1994 and 1999. The conservatory named her former property the Streisand Center for Conservancy Studies but had other ideas to help pay the $160,000 a year maintenance fees. In 1996 they began to offer paid tours and rent the grounds out for weddings, movies, photo shoots and retreats. Neighbors complained about noise and road congestion and eventually Barbra requested her name be removed from the property. It was then renamed Ramirez Canyon Park in 2009. In 2011 Governor Jerry Brown proposed selling the park to help balance the state's budget, but the sale was opposed by Santa Monica Mountains Conservatory. The famous "peach house" was sadly destroyed in the 2018 Woolsey fire and the property is temporarily closed to all visitors.
Barbra's rare Karl Hagenauer life-sized figures resided by the window in the master bedroom of her Art Deco guest house which was designed around a swan motif. Barbra said she "decided to go with asymmetry" in the bedroom and had the stepped ceiling cut into curved shapes on one side and geometric shapes on the other.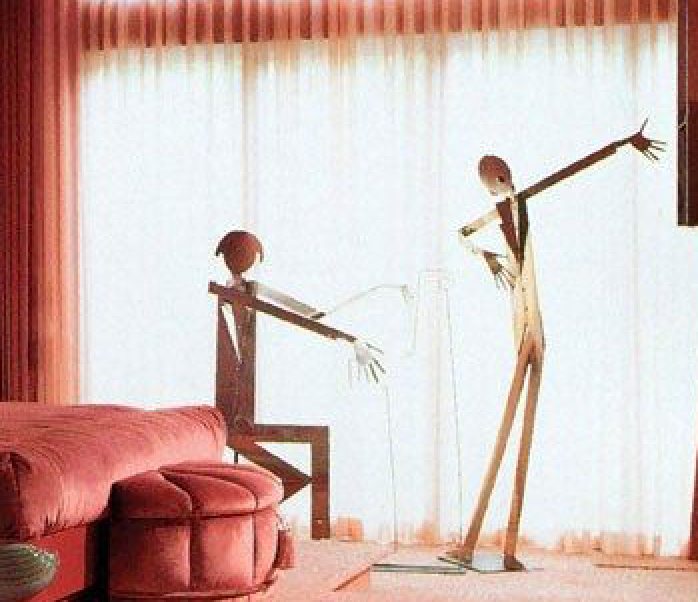 Both of the figures feature men in suits, one sitting playing a piano, and one gesturing forward with arms open. These silver plated brass figures are marked "HAGENAUER WIEN MADE IN AUSTRIA" and "HANDMADE". They contain with the firm's wHw (Werkstätte Hagenauer Wien) monogram and have iron bases.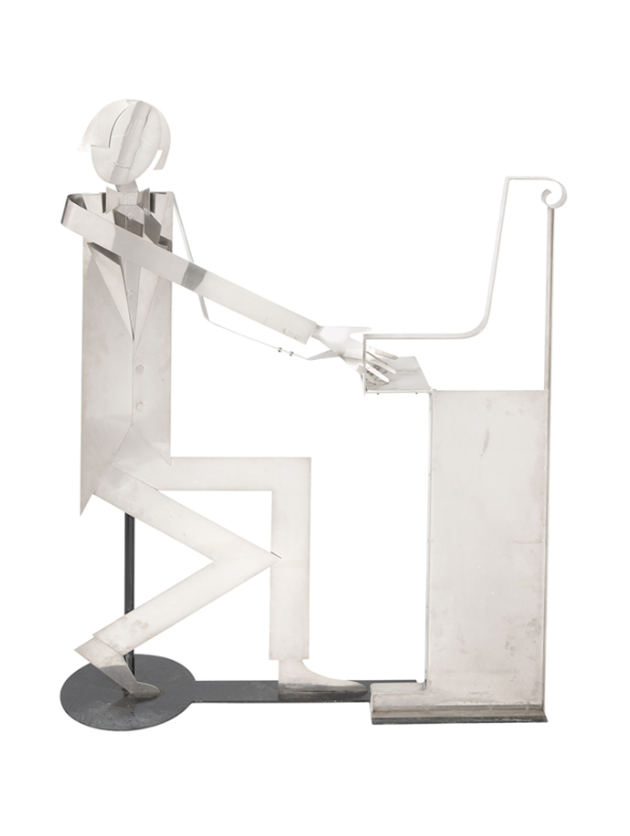 Karl Hagenauer (1898-1956) was an Austrian designer who created many Art Deco style works. His father, Carl Hagenauer was a goldsmith who founded the firm Werkstätte Hagenauer Wien in 1898. He specialised in metal objects in the contemporary naturalistic style. His son, Karl, studied art as a child and attended the Vienna School of Arts. After a pause for wartime service he began schooling again and became qualified as an architect. He joined his family business in 1919 and created sculptures of brass and wood depicting animals, celebrities (most famously Josephine Baker), athletes, mythical creatures and more.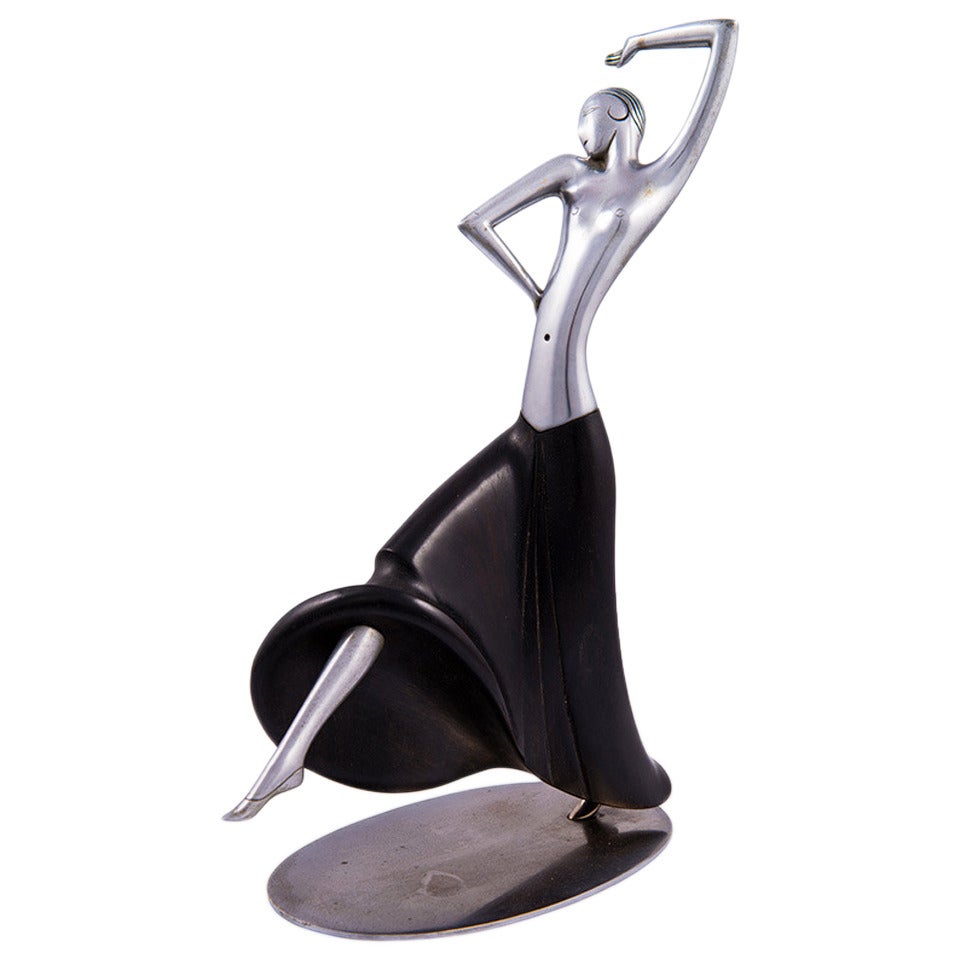 Karl was extremely inspired by African art. Many of his works doubled as functioning ash trays, corkscrews, candlesticks and cigar cutters.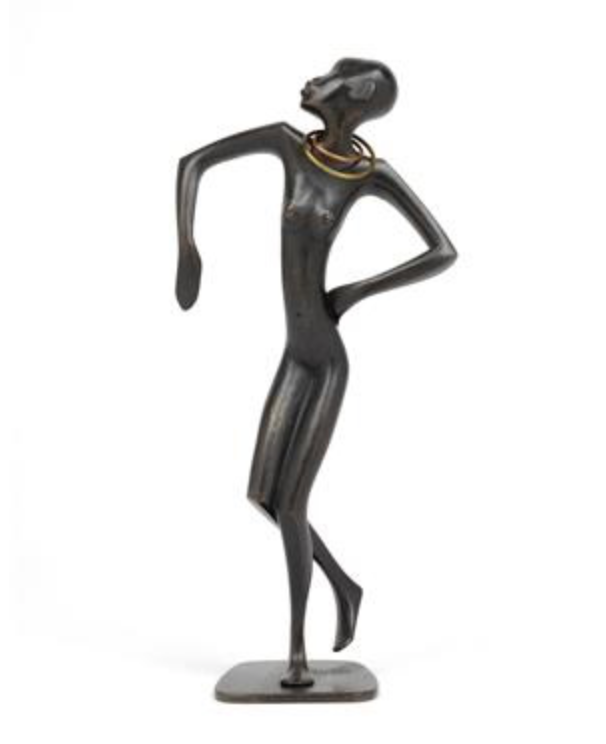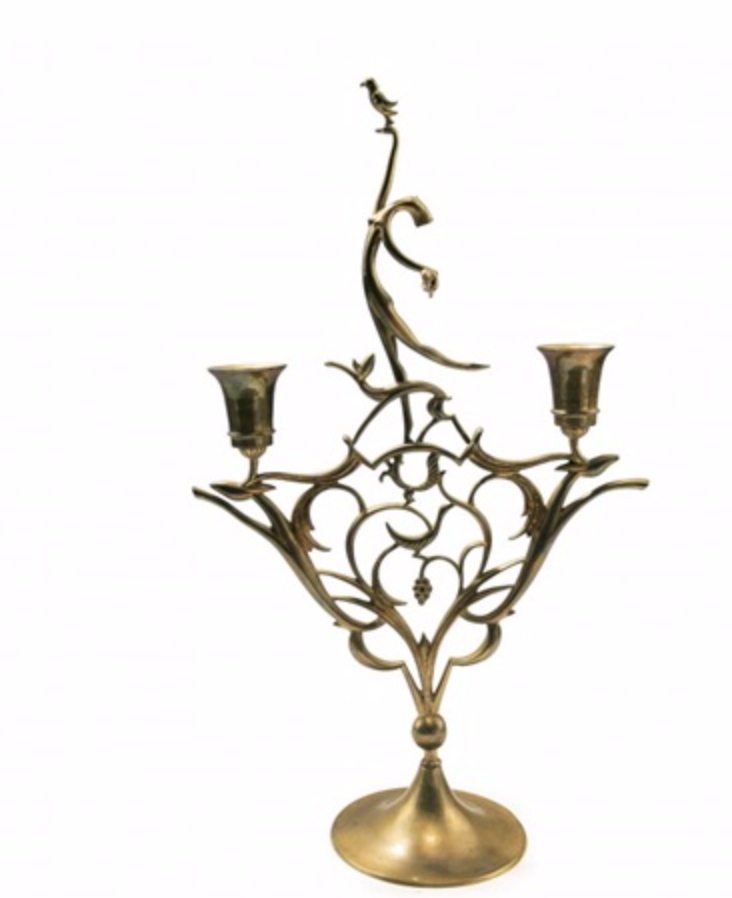 Hagenauer designed the company's trademark "wHw" in 1927 and it was first put to use in 1928, the year his father died.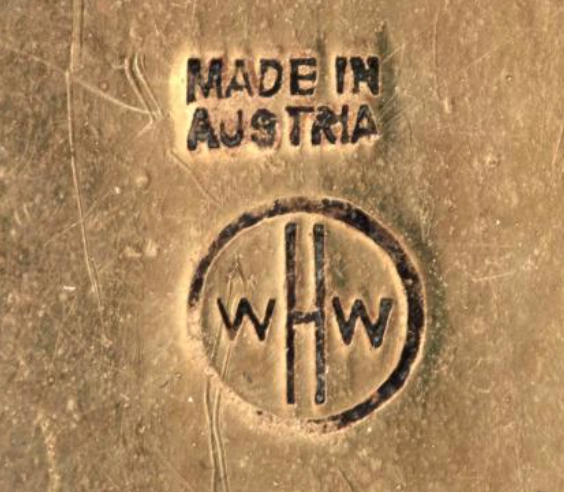 At that point Karl took over heading the business, which also employed his siblings Franz and Grete. The comical and surrealist elements of Hagenauer's designs made them unique and popular worldwide. They won many awards at fairs and international exhibitions. In the 1930's product were expanded to include larger objects such as busts primarily made from wood and brass with a polished nickel-plated finish.
Jeff Spain contributes that the figures sold at auction in 2004 for $42,550.00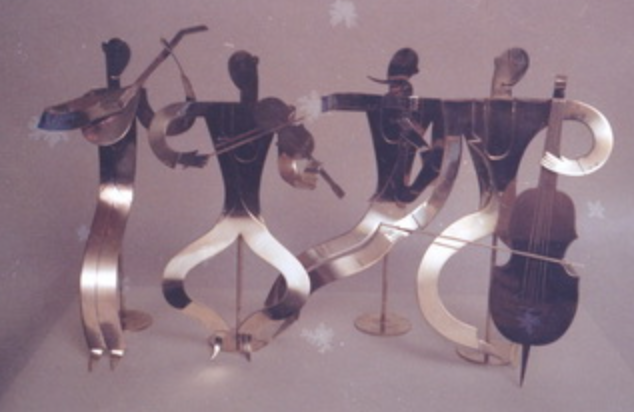 The company continued to design popular items through Karl's death in 1956. A that point his brother Franz took over as principal designer and continued to produce more modern designs through the 1980's. Upon Franz's death in 1986 the company was closed. Hagenauer items remain very collectable and valuable today and for a time were one of Barba's favorite things to collect.