Barbra's Lalique Pig, Gifted From Ariana Grande
Ariana Grande gifted Barbra Streisand this handcrafted crystal Lalique pig after their headline-making duet in Chicago. This adorable figurine is made from satin finished, re-polished lead crystal and is hand painted with 24-karat gold enamel. It was designed in celebration of 2019 (the year of the pig) in Chinese astrology. The pig is a symbol of luck, wealth and loyalty. This figurine is 2.5"W X 2.8" D X 4" tall, 1.4lbs and was made at the Lalique Alsace workshop in France.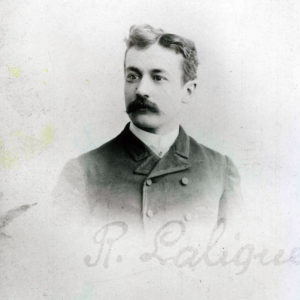 Lalique was founded by French glassmaker and jeweler René Lalique (1860-1945) in 1888. Within a decade Lalique was amongst the best known Parisian jewelers. He chose his materials for their power, color and light and combined gold with semi-precious stones ivory and pearl as well as enamel and glass. His jewelry was worn by many famous actresses of the time including Sarah Bernhardt. In 1905 he opened a new shop at Place Vendôme and added glass works to the collection. In 1921 Alsace Glassworks was founded, and remains the world's only Lalique factory to this day. During the 1920's and 1930's, Lalique was amongst the world's most famous glassmakers and was a renowned name during the art deco movement. Lalique produced perfume bottles, 300 vase designs, hood ornaments and decorative glass works during the first half of the twentieth century. He also designed interiors incorporating copious amounts of glass for Orient Express railroad cars, Oviatt Building, SS Paris, SS  Normandie and more. After René died in 1945, his son Marc took over the business and transitioned from producing Lilique glass to lead glass (crystal). The company was sold to Pocket in 1994 and again to Financiére Saint-Germain/Art & Fragrance in 2010. Today Lilique continues to produce jewelry, perfume, glassworks and fine art.
Shop her style and buy a matching crystal pig for $650.00 by visiting  https://www.lalique.com/en/catalog/homeware/home-accessories/sculptures/pig-sculpture/clear-gold-stamped