Barbra's newest painting: Van Gogh's Peasant Woman with Child on her Lap
Barbra Streisand revealed in her recent T Magazine interview that she was the winning bidder at Christie's New York auction for Van Gogh's Boerin met een kind op haar schoot (Peasant Woman with Child on her Lap) painting.
James B. Stewart noted "Streisand is still a little breathless as she settles into a chair at a safe distance. I ask if she won the auction. "Yes!" she exclaims. "It was nerve-racking." She extends her phone to show me an image of "Peasant Woman with Child on her Lap," an 1885 Vincent van Gogh painting rendered in somber grays, blues and browns. (I later see on the Christie's website that the work sold for $4.47 million, well above its high estimate of $3.8 million. She's loaning it to a museum.)"
The Art Newspaper reported that this painting was previously owned by Penthouse founder Bob Guccione. "Guccione later faced financial ruin, as Penthouse struggled to compete with the internet, and he sold Peasant Woman with Child on her Lap at Sotheby's in 2002, when it fetched $834,500. He died in 2010. The Van Gogh had been bought by a US West Coast collector, who lent it to the San Diego Museum of Art from 2018 until March this year."
Peasant Woman with a Child on her Lap was one of the many peasant character study paintings which Van Gogh completed between 1881 and 1885. The was a genre in the realism movement which was started in the 1840's by artists including Jean-Fabcois Millet and Jules Breton. Van Gogh described these works as "something on high," and the "voices of the wheat." Van Gogh had a fondness for drawing and painting the working poor and dreamed of one day being able to open a studio where they would pose for his works in exchange for money, food and shelter. Peasant Woman with Child on her Lap was painted in 1885, a year in which Van Gogh painted one of his most famous peasant paintings The Potato Eaters. In the majority of Van Gogh's peasant studies, women were depicted cooking, working in fields, laundering and with children.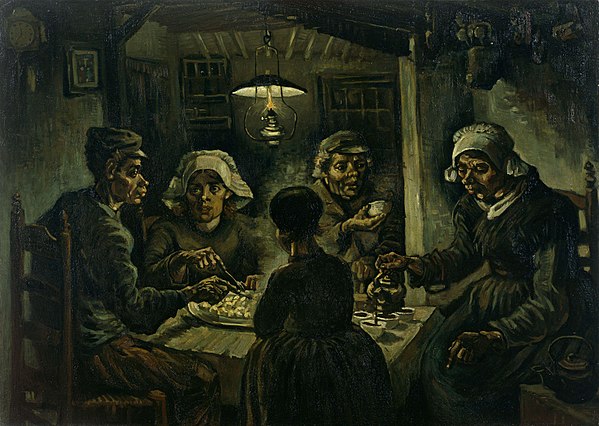 Peasant woman with Child on her Lap is an especially beautiful work. Christie's describes it as "The sole image of maternity from this extended series, Van Gogh focused on the familial bond between the two models. Both gaze out of the picture to the left, their heads overlapping slightly and their profiles echoing one another; the mother wraps her arm around her son, holding him close in the single, hard-backed chair that they share. Their brightly lit faces and hands stand out against the shadowy surroundings, their intimacy a bulwark against the encroaching darkness."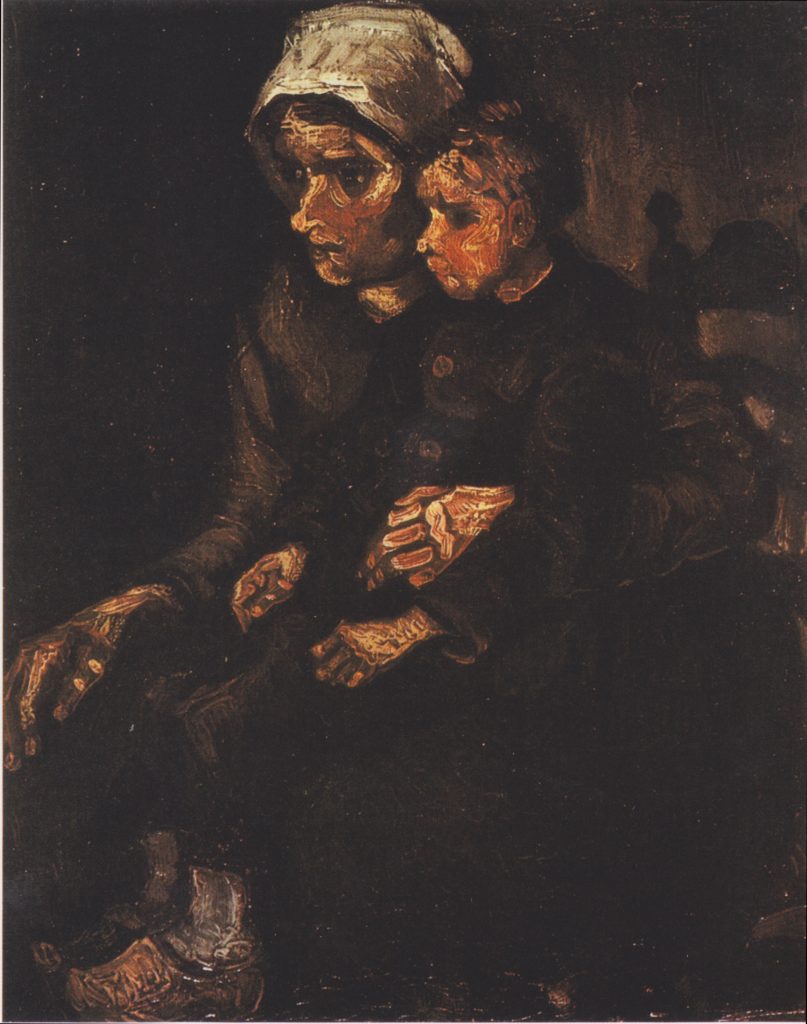 I can't wait to see which museum this masterpiece ends up being displayed in. It is comforting to know that with Barbra it is in good hands.
Shop her style and get a framed print of this painting at frametowall.com