Barbra's Roberto Gari Portrait In "Stars Of The New York Stage" Book
This photo of a part of Barbra's antique shoe collection was featured in a Nov 22, 2010 Harpers Bazaar piece titled "Barbra's Dream House."
In it Barbra said "Instead of just storing my things in the basement, I can make a street of shops and display them." On the bottom shelve amongst the shoes is a green book. This is titled "Stars Of The New York Stage, 1870-1970."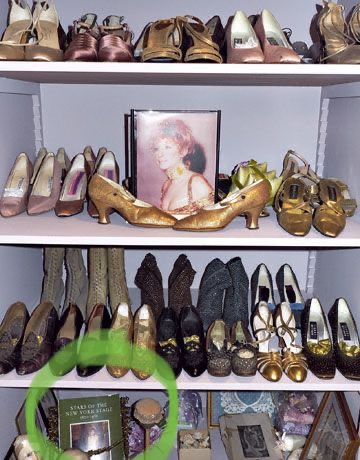 A portrait of Barbra by Roberto Gari (1920-2008) is featured in this book.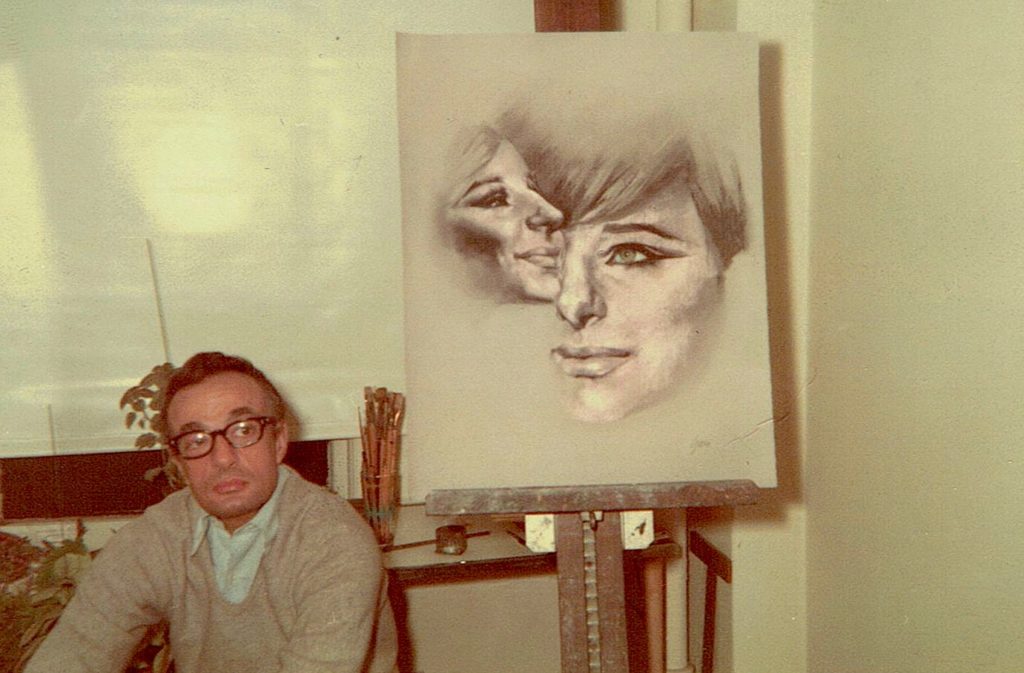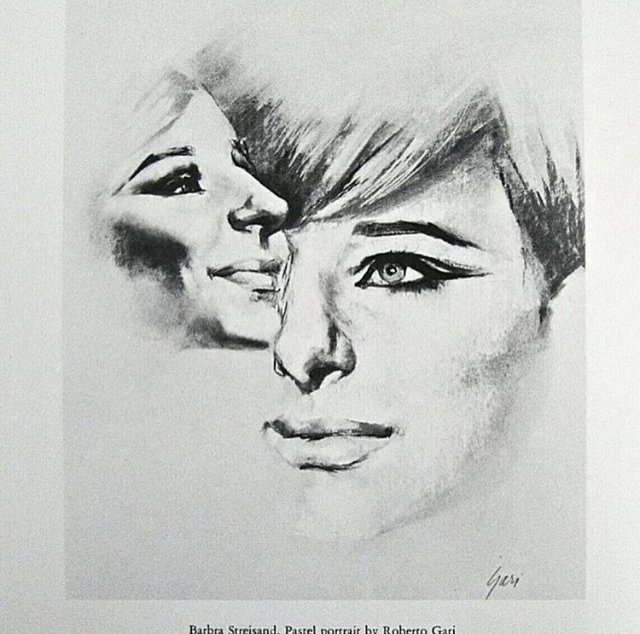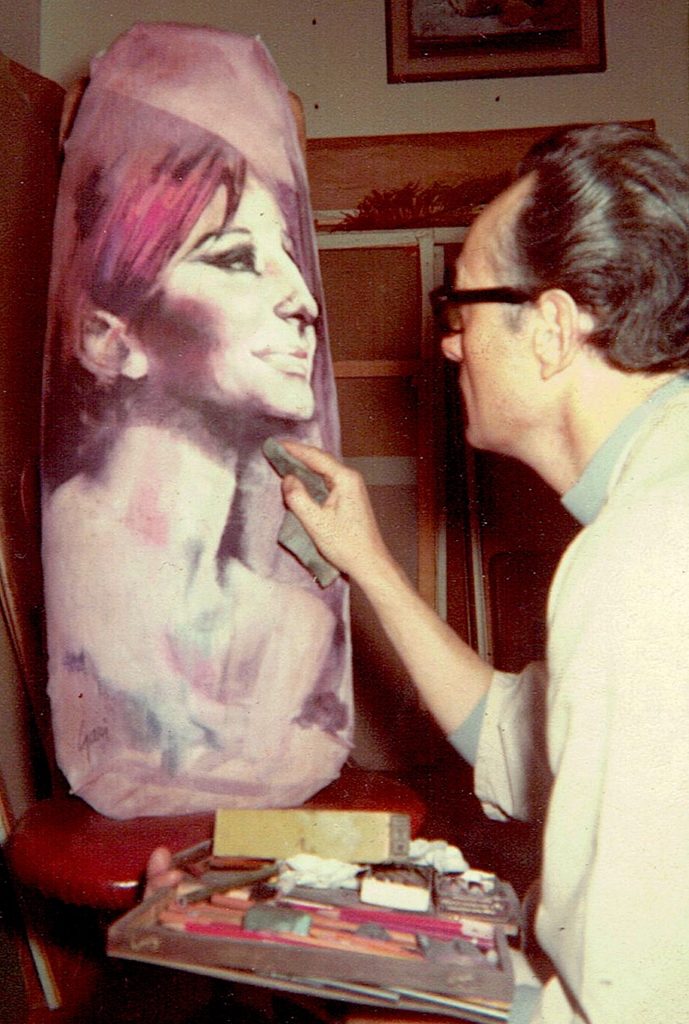 The program was created to commemorate a special exhibit shown at the Museum of the City of New York which was sponsored by the Friends of the Theatre & Music Collection of the Museum. Sam Pearce was the curator of the collection. In this program, an introductory essay presents a brief history of the friends of the Theatre & Music Collection at the museum. A checklist of the items in the exhibit is included, and the book is illustrated with black and white and color examples of items in the exhibit  including photographs, paintings and drawings. Various costumes from the collection are modeled by well-known personalities popular around 1970 and color photographs are included in this catalog.
There are also black and white photographs of actors popular around 1970 posing in costume as legendary actors in famous roles. For example, Peggy Cass as Ethel Barrymore in "School for Scandal" and Tony Randall as John Barrymore in "Richard III". The painting of Barbra in this book currently resides in the collection of The Museum Of The City Of New York.