Barbra's Vegetable Garden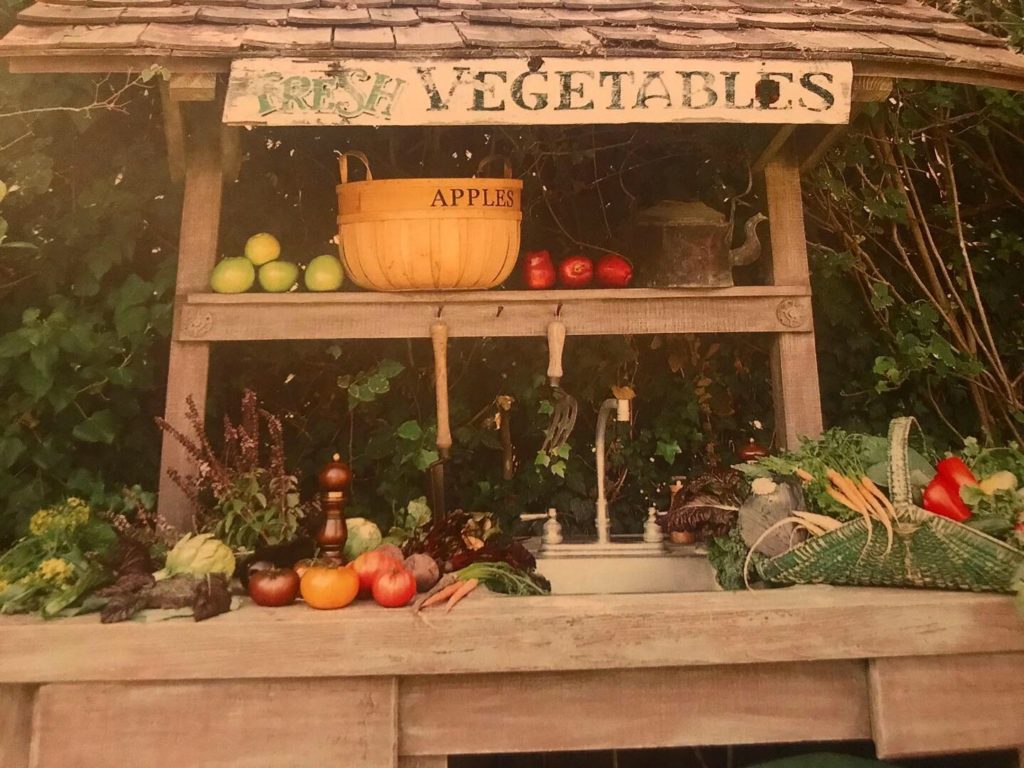 Barbra's vegetable garden at her Malibu home is a beautiful example of her personal style juxtaposing with nature. In "My Passion For Design" (2010). To create her veggie garden, she drew a plan for landscape gardener Greg Simms, who created the shape of the beds. She wanted the garden to have natural feel with no straight lines. Barbra keeps the vintage baskets she has collected over the years out in the garden to collect fresh produce.  Her garden produces blueberries, plums, watercress, apples, kale, broccoli, tomatoes, oranges, grapes, peaches, raspberries, wild strawberries and far more.  Regarding gardening Barbra stated, "When you take a patch of the Earth and grow your own food, you know exactly what you're eating. We placed our garden where it would get the most sun, because vegetables need the energy of the sun, just like humans."  
Barbra sketched her idea for a vegetable stand, and had her husband James Brolin ask Nick Fortune (his partner at Oak Country Lumber) make it for her.  Though Barbra has said "I like to plan meals, I just don't like to actually cook them..all that effort to cook somehow destroys the experience for me", she has proven to be quite passionate about her home grown fruit and veggies.