Beth Levine Shoes in Funny Girl Onstage And Screen
Barbra Streisand's shoes in both "Funny Girl" on Broadway (1964) and the film (1968) were custom made by legendary shoe designer Beth Levine (A.K.A the first lady of shoe design.) Known as one of the most influential shoe designers of the century, Levine designed shoes for 30 years under the label Herbert Levine which she ran with her husband.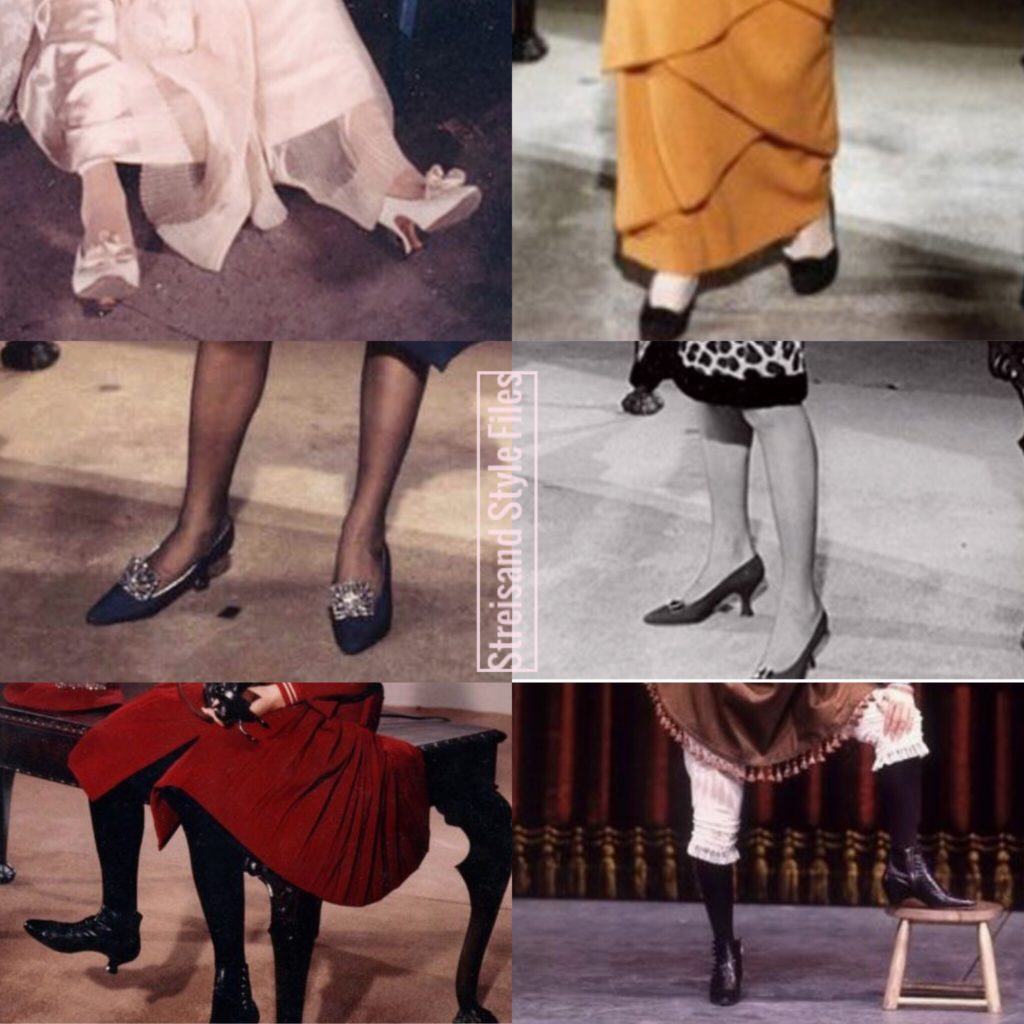 Beth first met Herbet, a shoe designer and businessman, when she was working as a shoe model. Two years after their marriage in 1944, Herbert decided to leave the designing to Beth since she had such amazing ideas. They named the company Herbert Levine, because they thought the name "sounded like a shoemaker", and because at the time a man's name was more acceptable in business.  Beth's shoes were worn by Lady Bird Johnson, Patricia Nixon, Jacqueline Kennedy and famously by Nancy Sinatra in her "These Boots Are Made For Walkin'" video.
This kicked off such a crazy that Saks Fifth Avenue opened a special section called Beth's Bootery to cater to her fans. Beth also designed shoes for many Broadway shows and celebrities. Together Beth and Herbert won two Coty Awards for their innovations which included backless shoes, pointed toe shoes, stretch boots, jeweled shoes and transparent vinyl shoes with Lucite heels. "He insisted the Lucite heels should have no screws showing," Beth Levine said. "He said 'You just find a way' and I did. I had to keep him amused. We had fun because he wouldn't fire me if I did something nutty."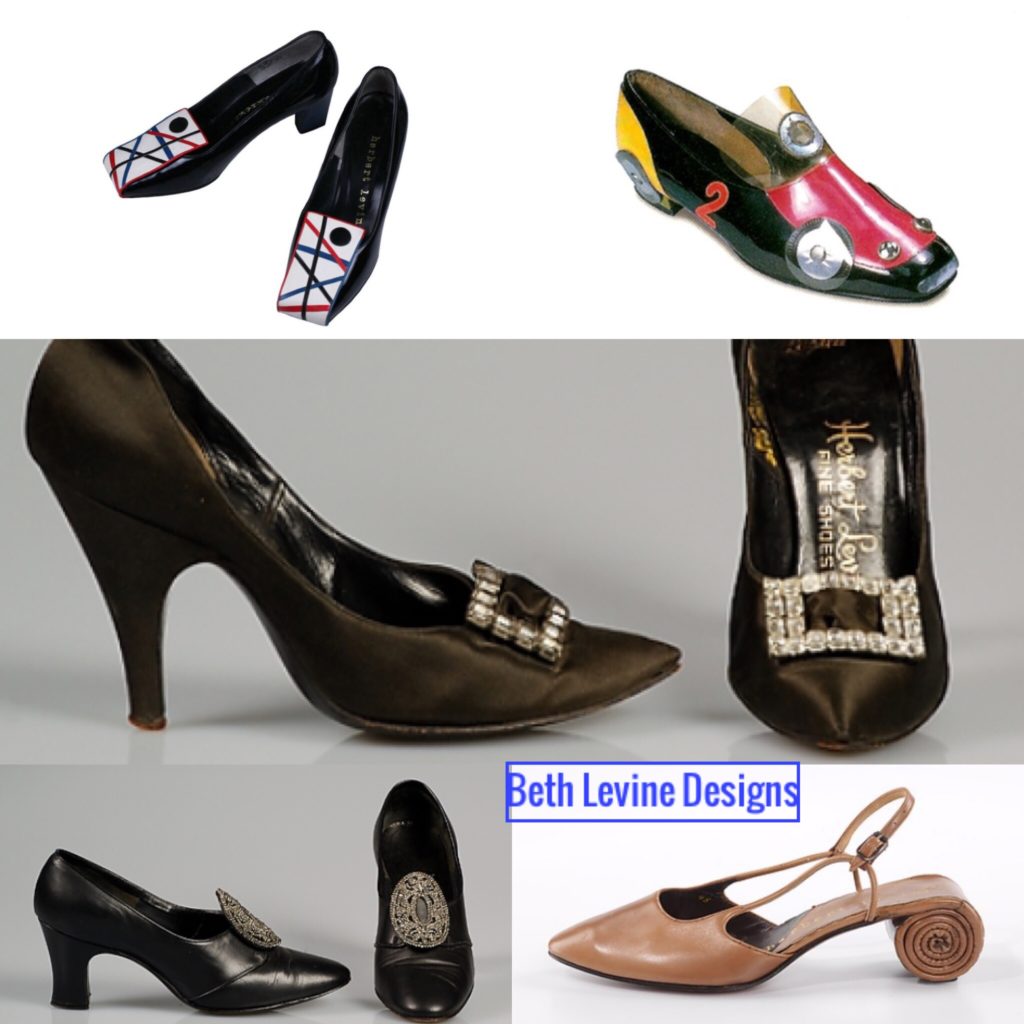 In 1953, Levine designed the first backless shoes with "Spring-O-Laters" in the soles to help keep them on the wearer's foot, and the first white midcalf kidskin boots. Levine's shoes are detailed works of art, so it's fitting that today they are on exhibited and display in museums worldwide including The Met.