This elegant tea table was one of the many Bombay Company pieces which Barbra purchased as stage props for her "The Concert" tour. This Mohogany table design was inspired by the George III period. King George III ruled for nearly 60 years from 1760 and the biggest change in direction under George III was the move towards Neoclassical design, inspired by the Pompeii and Herculaneum ruins discovered in 1748. This translated to furniture featuring classical pillars and columns.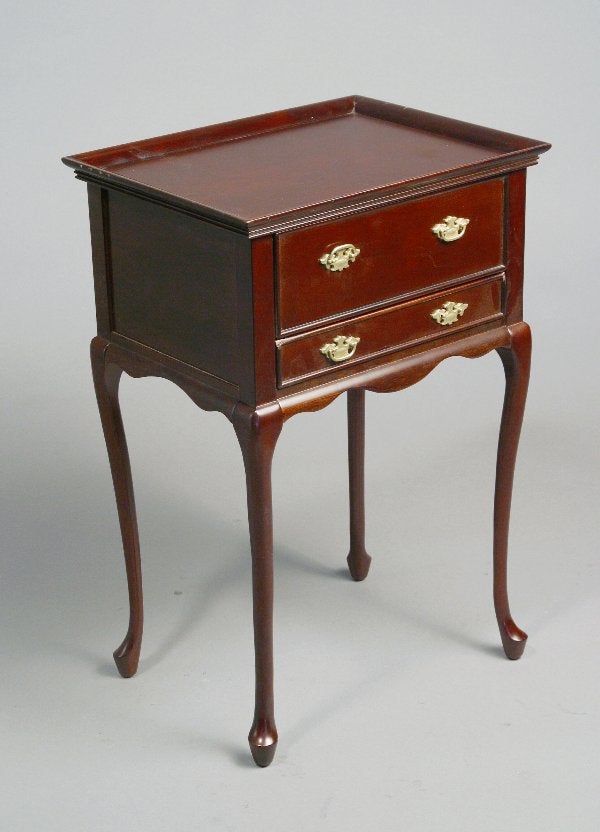 Barbra's table features two sliding drawers containing two tea compartments lined in green velvet, with brass bat-winged drawer pulls. It is mounted atop four cabriole legs with pad feet, which lead into scalloped edging at its base.
The Bombay Company was founded in 1978 by Brad Harper as a mail-order company. Their furniture was beautiful, detailed, and vintage inspired. Eventually their first two retail stores were opened in New Orleans. By the 80's and 90's the company had over 500 retail locations. The company shuttered in 2008 closing every store, but was purchased by Hermes-Otto in 2011. A new online store launched in 2018, but the sales function is currently not active.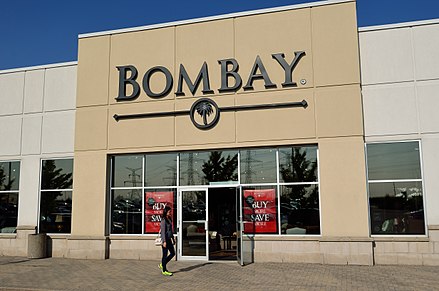 This table sold at the Juliens  "Her Name Is Barbra" auction in 2004 for $270.00 Regarding the several auctions she had that year, Barbra said "I don't want to spend as much time being preoccupied with object, and I don't want so many anymore." "I want other people to enjoy them if I don't have room for them anymore. It's a good feeling to use these things for while and pass them on during your lifetime."