Christmas Memories Album Cover In Velvet DKNY
Barbra Streisand wore lush velvet DKNY on the cover or her 2001 Christmas Memories album. I've loved this album ever since it was released and it has become an annual tradition to listen it (along with 1967's A Christmas Album) while decorating my tree.
Christmas Memories was released on Oct 30, 2011, shortly after the 9/11 attacks. It marked Barbra's twenty-ninth studio release. Music critics universally praised the album and found the somber tone of the music fitting for the sad time the country was going through. Christmas Memories peaked at number #15 on the Billboard 200 and was certified platinum by the Recording Industry Association of America.
Barbra dedicated the album to her friend Stephan Weiss who had passed away the previous Spring after a battle with lung cancer. Weiss was an artist and the husband of Donna Karan as well as the co-founder of Donna Karan International.
The photo used on the album key art and all promotional material was taken by Firooz Zahedi who had photographed Barbra many times for both album covers, magazine shoots and personal portraits.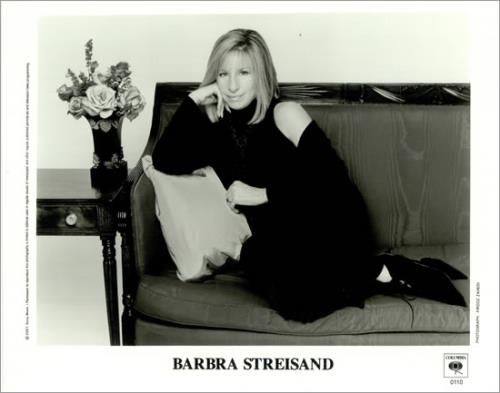 Here we see Barbra wearing a sleeveless, mock neck, deep burgundy DKNY top under a matching long sleeve open front cardigan. The cardigan slinks down the left shoulder revealing one of Barbra's favorite assets, and gives us hints of Karan's iconic cold shoulder look which Barbra has worn so many times throughout her career. Barbra paired these with matching pants, lace up pointed toe booties and the focal point of the look: A multi-strand statement necklace made from petit burgundy bicone beads.