Color Me Barbra "Gotta Move" dress by Ken Scott
Barbra Streisand wore this colorful, bold geometric Ken Scott dress while singing "Gotta Move" in act one of Color Me Barbra (1966). Scenes for this special were famously shot in The Philadelphia Museum of Art over the course of more than 24 hours straight. In a 1966 interview Barbra stated "It was fun, but it took so much time technicians were falling asleep at the cameras."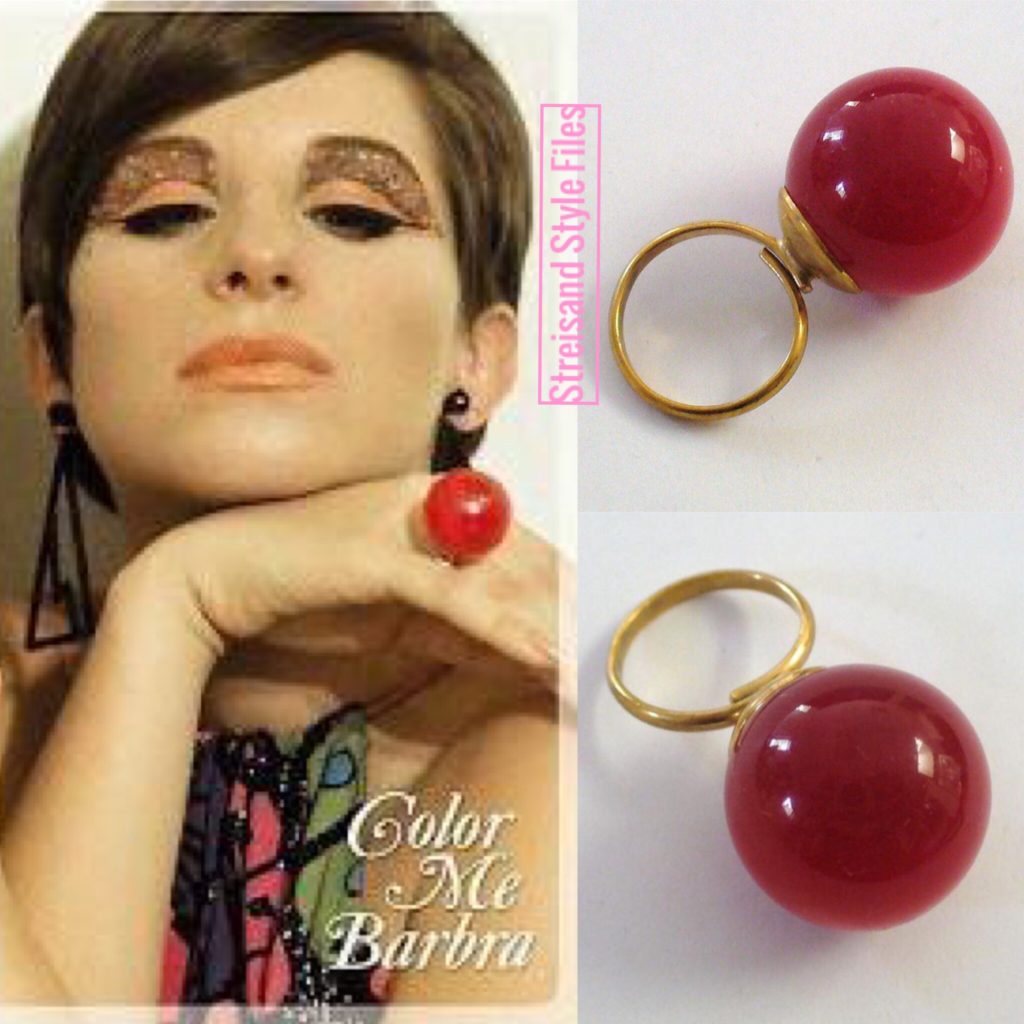 The colorful shift maxi dress was made from hand printed silk-jersey. It features a halter neckline with a drawstring tie fastening. At the back there is a small slit between the tie and where the zipper starts which gives it a sexy, Grecian feel.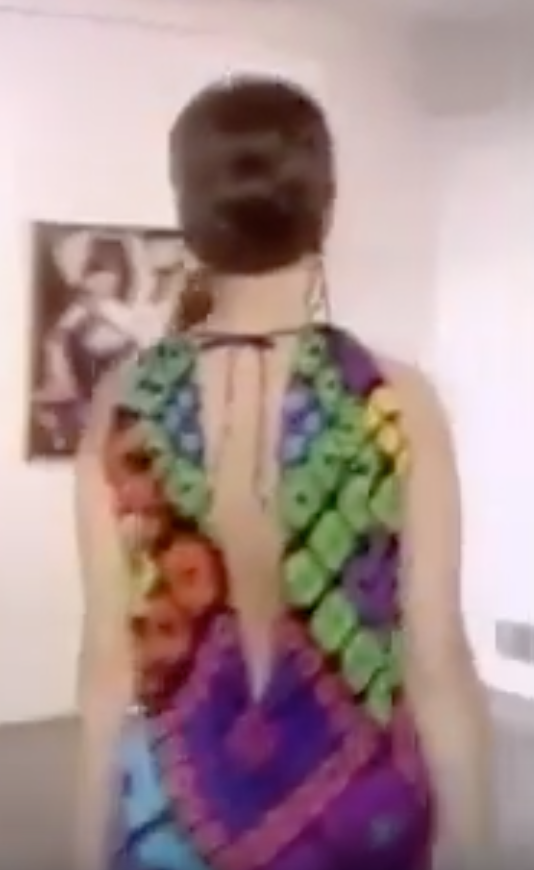 Black faceted rhinestones trim all black areas of the dress design. These look like they potentially were an addition to the original design. Rhinestones continue as accents on Barbra's eye makeup, and they also edge her oversized triangle lightening bolt earrings.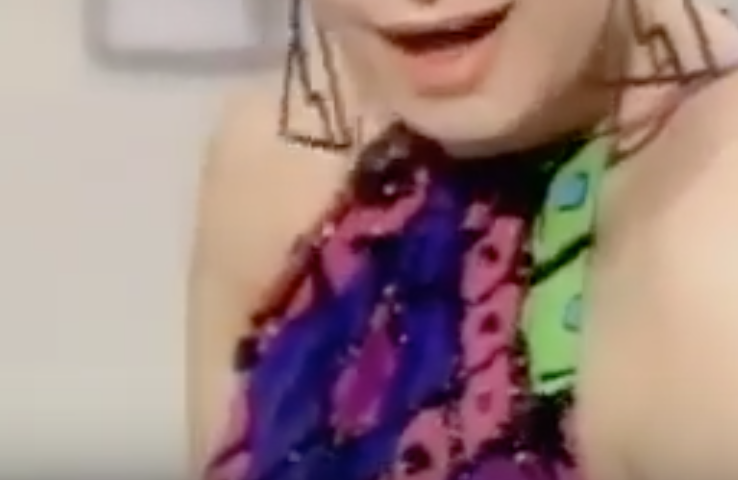 Barbra completed this now iconic mod look with round Deadstock rings in red lucite and lime green, sheer black tights and black pumps.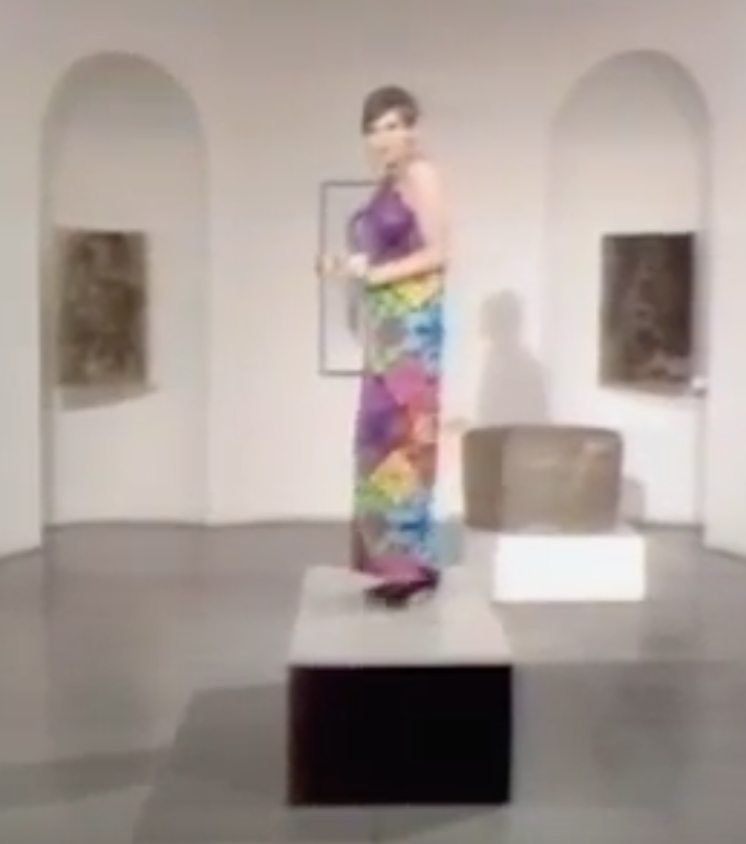 The motif on this dress was a popular one from Ken Scott. This print was made in a variety of colors and was featured on many different dress styles. One version in pastels was worn by Audrey Hepburn in the film Two For The Road (1967). A maxi version in the same print can also be seen in the casino scene of the 1969 James Bond film On Her Majesty's Secret Service.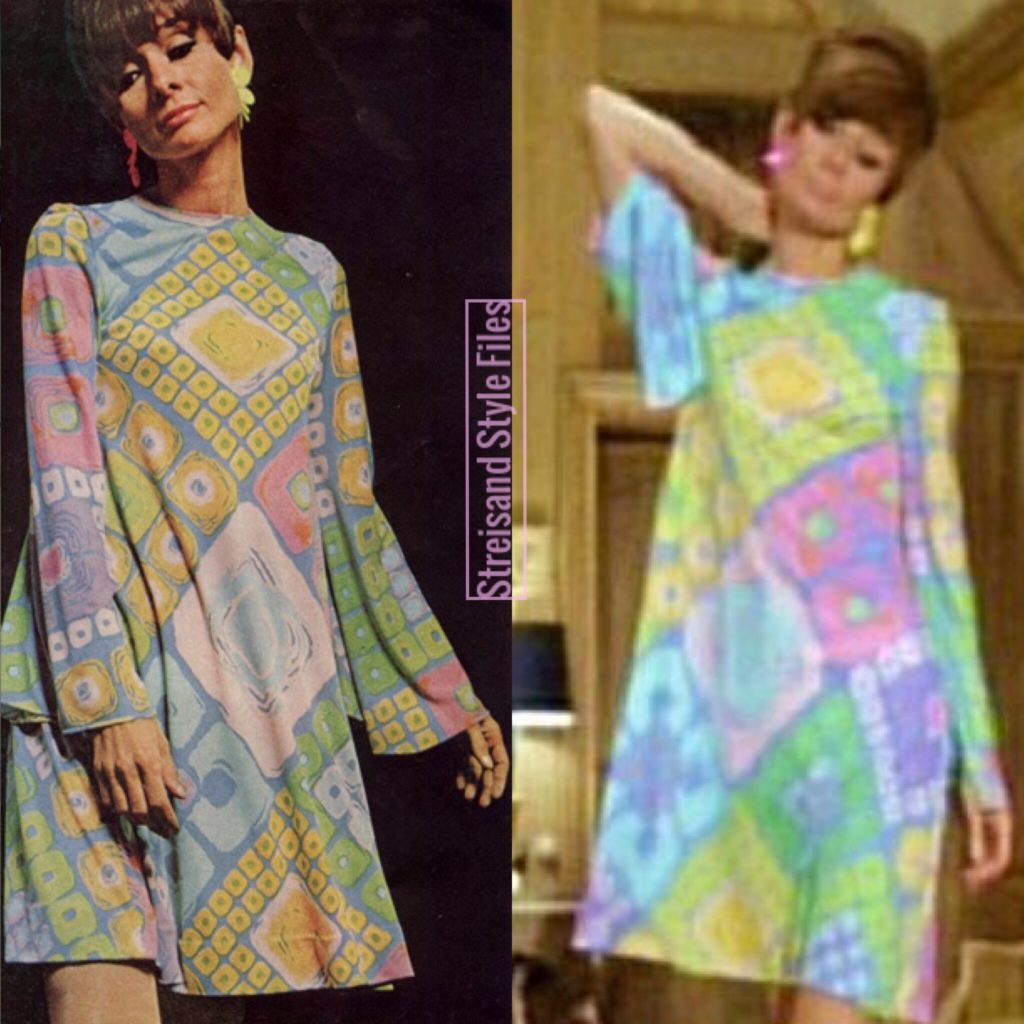 Barbra had previously worn a Ken Scott dress on the March, 1965 cover of Vogue.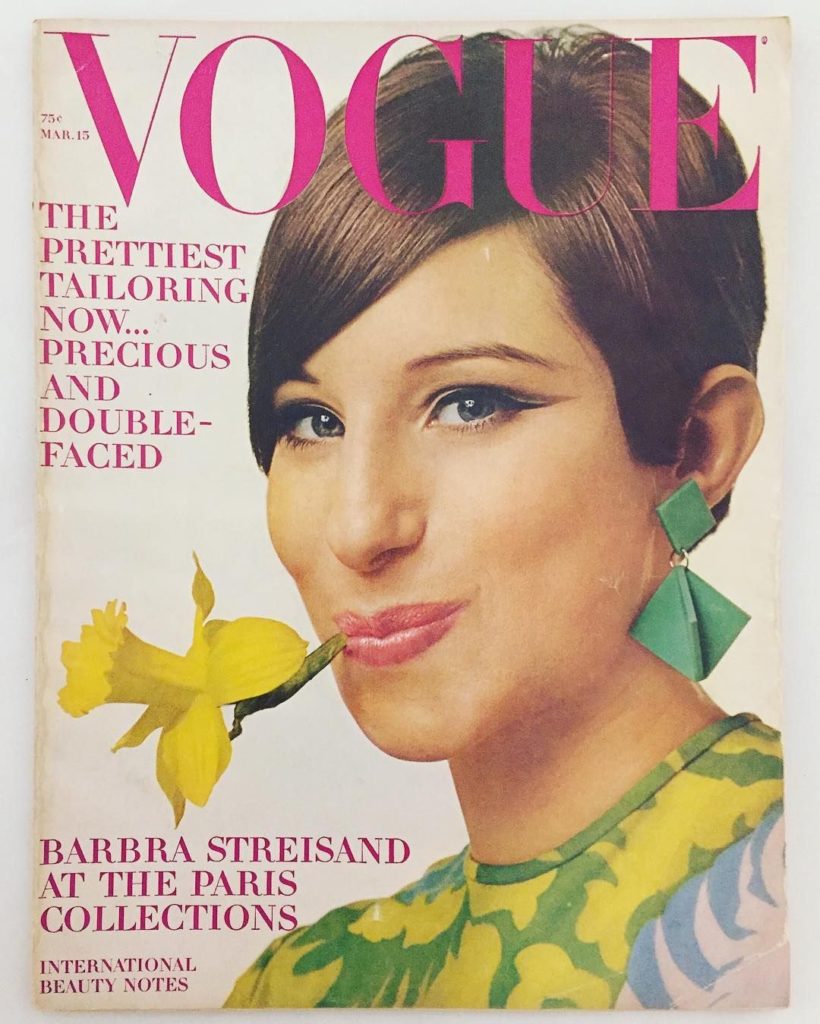 Ken Scott (1918-1991) was born in Indiana. He attended Parsons School Of Design and worked for an upholsterer and fabric designer before moving to Paris to be an artist in 1947. He was most known for his flare with fabrics which included vibrant floral prints and is often called "the fashion gardener". "Ken was doing psychedelic colorings before anyone even knew what psychedelic was all about," said a Manhattan fashion illustrator in a 1968 interview in Time magazine. "Nobody dares to put color next to color the way he does." In the late 60's he was one of the first designers to show calf-length skirts in an entire collection. Along with Emilio Pucci, Ken epitomized the modernity of Italian fashion in the 1960's and 70's.
Susan Nevelson designed prints with Ken Scott for 52 years and helped to create many of his floral, psychedelic and geometric prints, including the one seen on Barbra's dress.