December 1965 GQ Magazine cover
Barbra Streisand appeared on the cover of the GQ December, 1965 edition (Volume XXXV, Number 8) wearing just a ribbon. By the end of 1965 you would have had to have been living under a rock to not know who Barbra Streisand was. She had become a massive star with her first six hit albums, a Broadway sensation in Funny Girl, and My Name is Barbra had aired twice on that year CBS to rave reviews. This cover was likely to drum up publicity for her upcoming projects; the Color Me Barbra album and TV special which were to be released just three months later.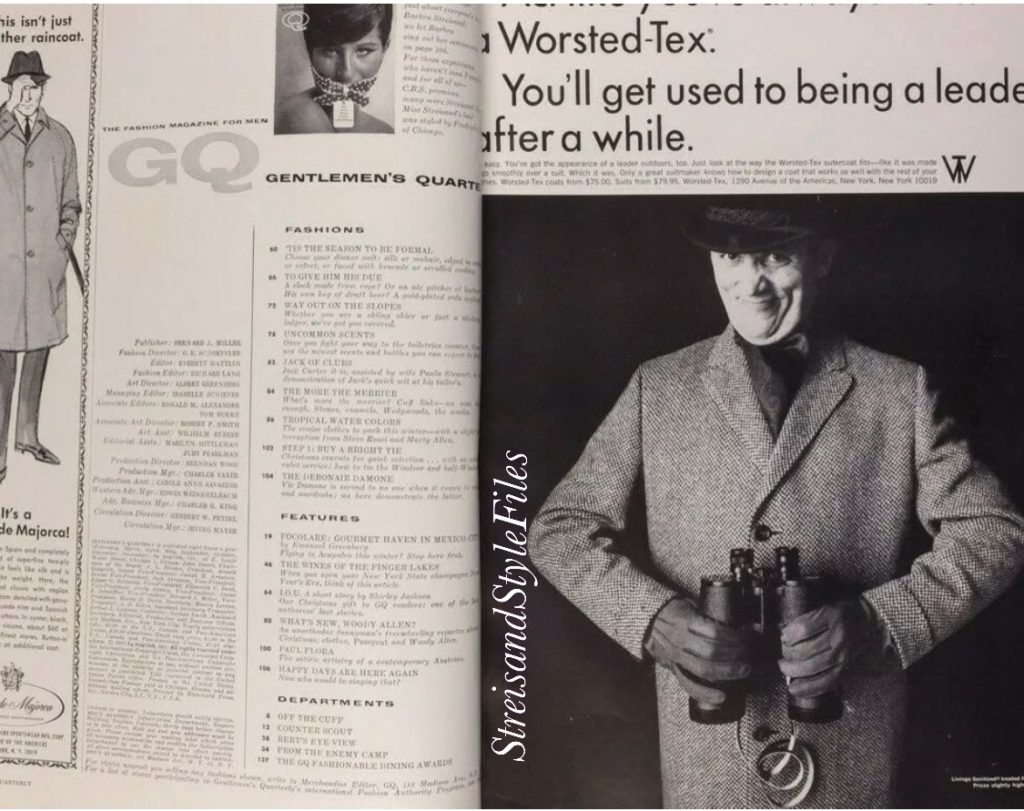 Inside the table of contents, a smaller version of the cover photo appeared with the caption "'Tis a charitable season—so chide us not for seeming to stifle just about everyone's favorite, Barbra Streisand: we let Barbra sing out her sentiments on page 106. For those expatriates who haven't seen Funny Girl—and for all of us—C.B.S promises more Streisand specials. Miss Streisand's hair was styled by Fresderick Glaser of Chicago."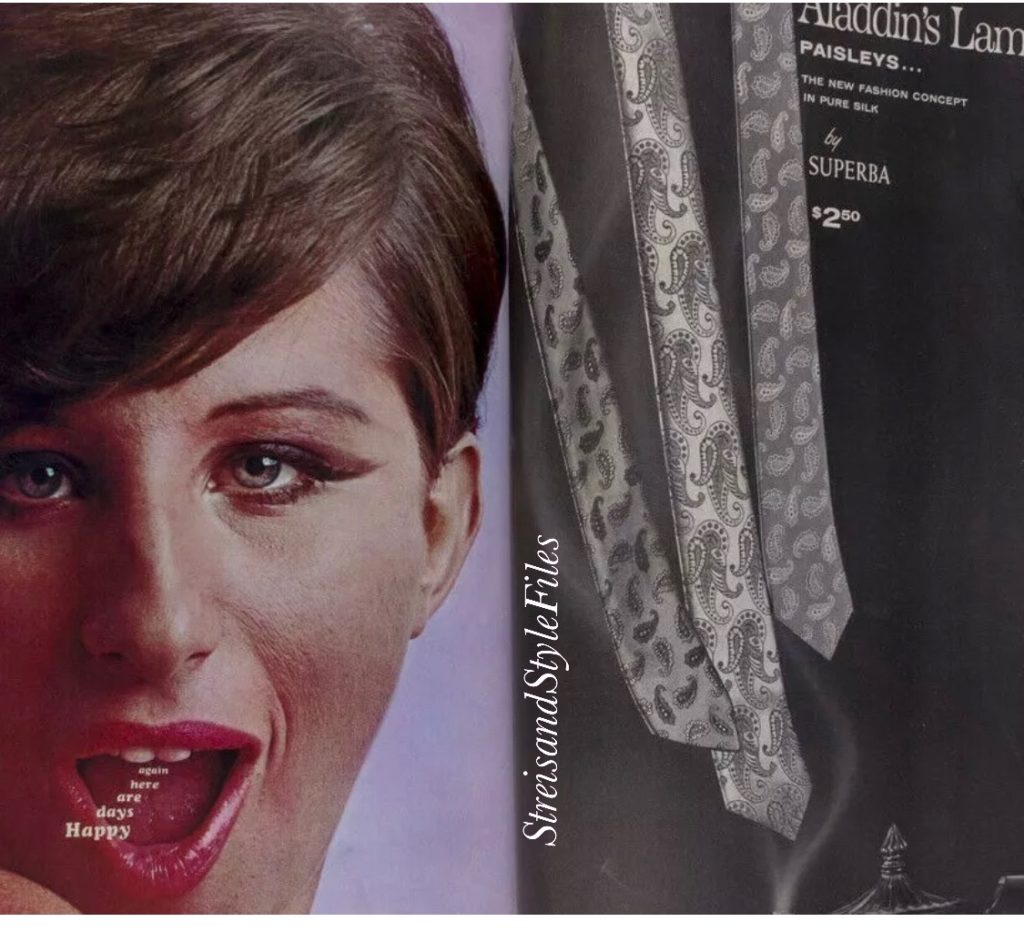 The photos in this issue were taken by Carl Fisher who shot many of Esquire and GQ's iconic covers. Fisher had previously photographed Streisand in 1964.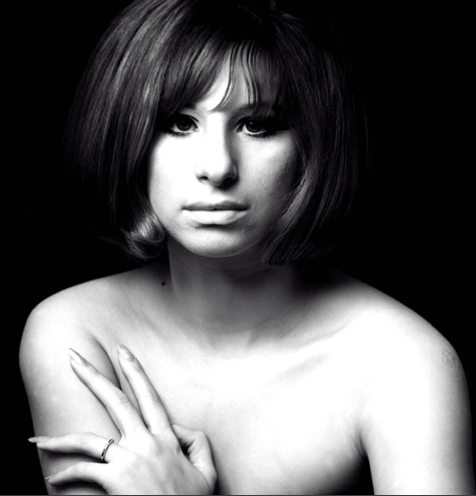 From afar this ribbon looks simple but look closely and you'll see that it features a multitude of tiny seed pearls scattered throughout, and is trimmed in delicate glass bugle beads which also wrap around the center knot. The classic gift hang tag reads "Do not open until Christmas".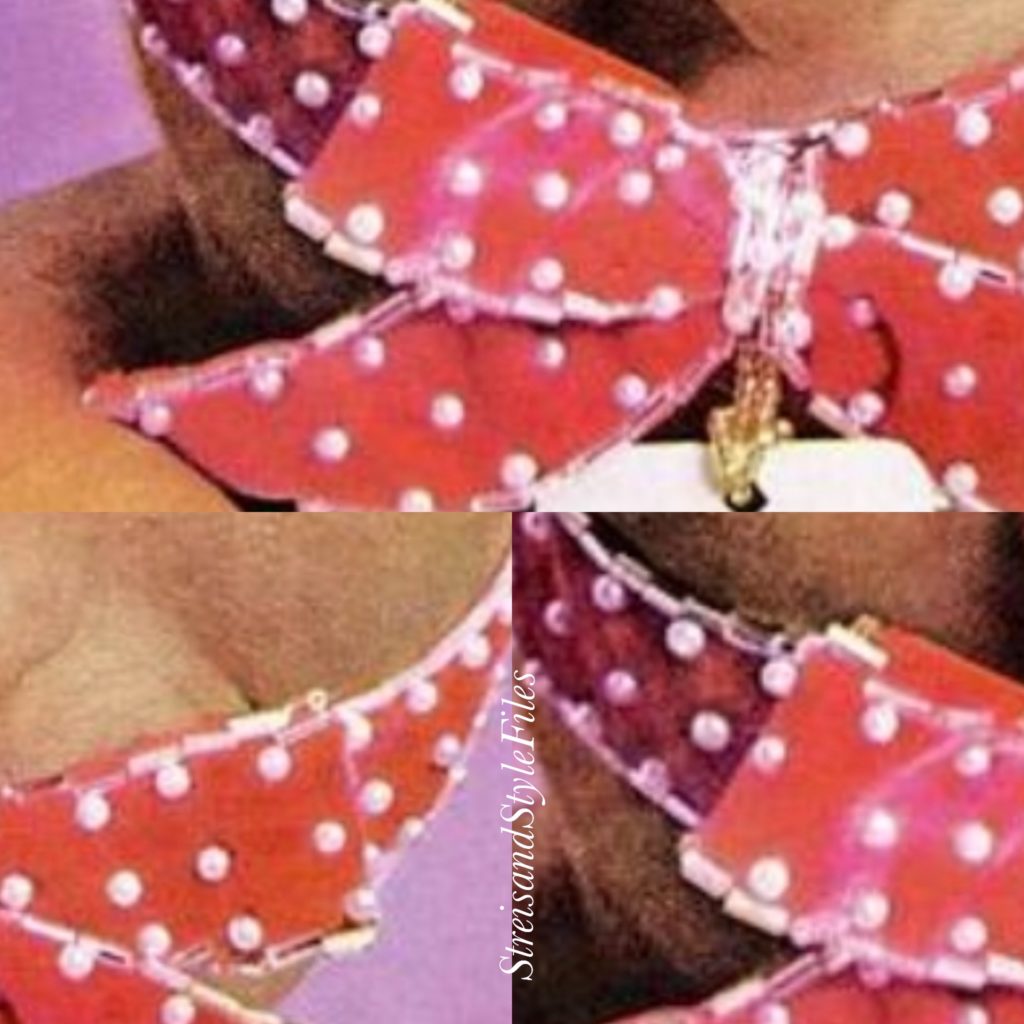 GQ Magazine was founded in 1931 as a trade publication called Apparel Arts, which was a men's fashion magazine created for buyers and retail sellers. This was intended to have a very limited run with he purpose of helping fashion insiders give advice to their customers. This unexpectedly became so popular that customers would steal them from stores when found lying around. Because of this a spinoff was launched in 1933 called Esquire.  In 1957 Apparel Arts changed its name to Gentlemen's Quarterly and rebranded as GQ in 1967. Publication was sped up to montly at that point. Conde Nast purchased GQ in 1979 and the magazine continues to be published today with a focus on style, pop culture, politics and more.