Funny Girl Broadway And West End Leopard/Wool Coat
Barbra Streisand wore this leopard and brown wool jacket in both the Broadway and London stage versions of "Funny Girl", during the "If A Girl Isn't Pretty" number in Act I. Barbra starred in "Funny Girl" on Broadway from March 26, 1964-Dec 25, 1965 and again on West End from April 13-July 16, 1966. Irene Sharaff (1910-1993) had designed all of the costumes for the "Funny Girl" on Broadway , which were constructed by Ray Diffen and his team.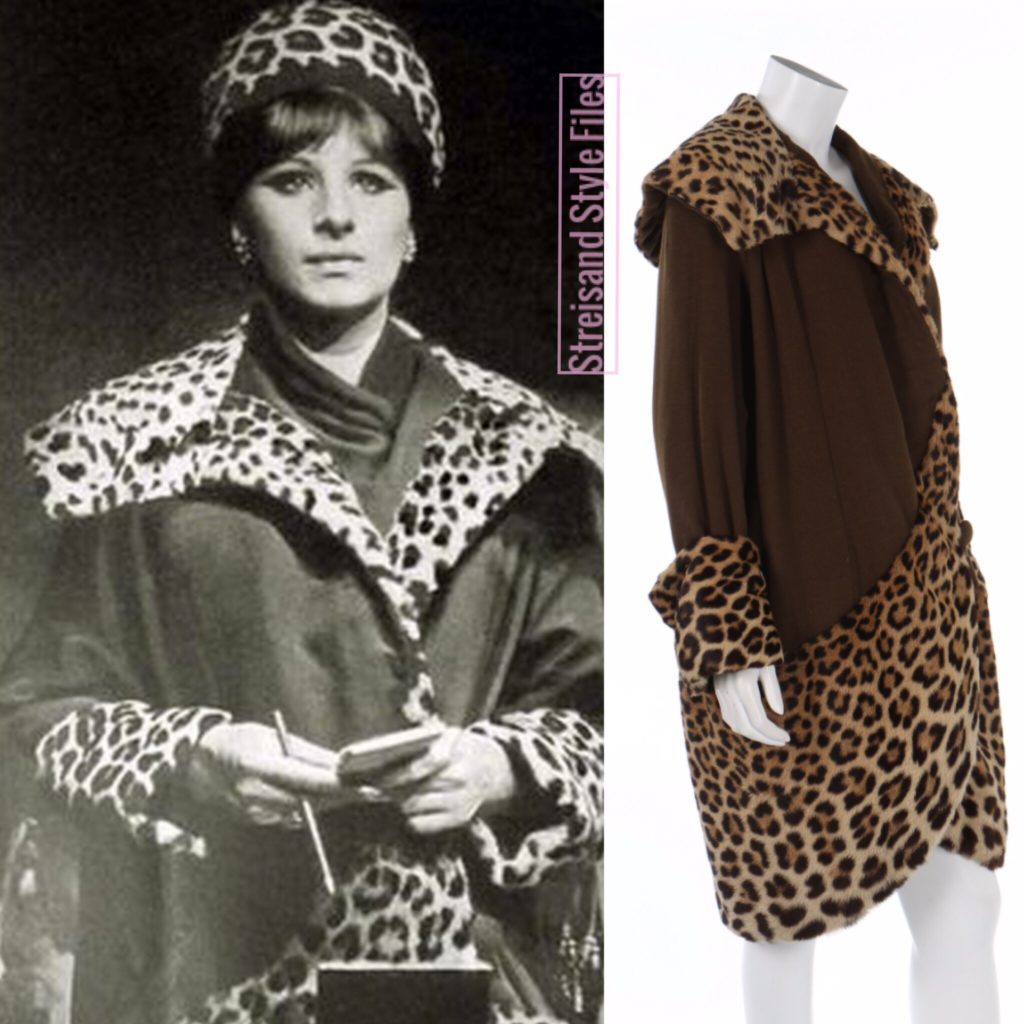 The majority of these costumes were reused for the London run. Ray also collaborated with Barbra on several personal dress designs, as well as designed costumes for her T.V. special "Color Me Barbra" (1965). In his 2011 book "Stage Clothes", Diffen recalled reuniting with Barbra decades later, backstage after her 1994 concert. "She looked at me as if we'd never even met. So I added, "I made your clothes for "Funny Girl". She said to me "Barbara Matera made those." So I had to add, "I did the play, Barbara did the film and then I designed "Color Me Barbra" for you." She stared at me and smiled and I know that she didn't know me. It had been 30 years!" 
This jacket was given to a vendor who was working in The Prince of Wales Theatre in the 1980's.
It is a single breasted cocoon wrap coat, which was a popular style of the late 1920's. Leopard skin climbs up the front of the jacket on the bias, leading to a single wool button closure. Leopard skin also covers the wide shawl collar, cuffs and lower portion of the jacket. This is lined in brown crepe and features a tag reading "Ray Diffen- Miss Streisand" inside. This jacket sold at a London auction in 2018 for £2,200.