"My Name Is Barbra, Two…" album cover and T.V. special hat by Halston
I have always loved the album cover of My Name Is Barbra, Two...The beautiful photo used as key art came from a fashion shoot promoting the TV special "My Name is Barbra", and appeared in the April 24, 1965 edition of TV Guide (issue #630). Alongside the images was a story titled "Barbra's Fabulous Fashions".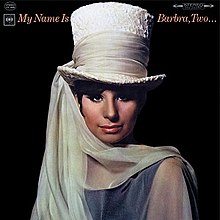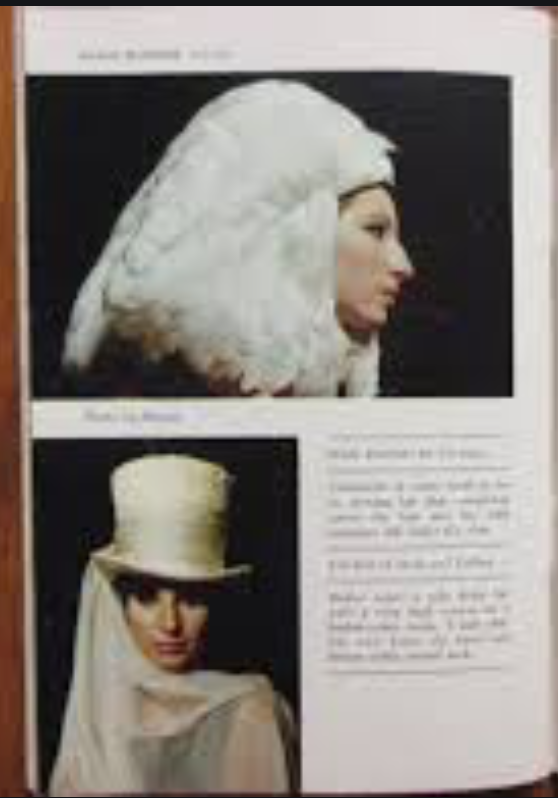 Fans will recognize this beautiful hat and dress from the Bergdorf Goodman medley in the show. These were designed by iconic American designers Halston and Bill Blass. In the special the hat and dress are worn separately, but I love the combo from the photo shoot with the soft chiffon draped over the black leather dress.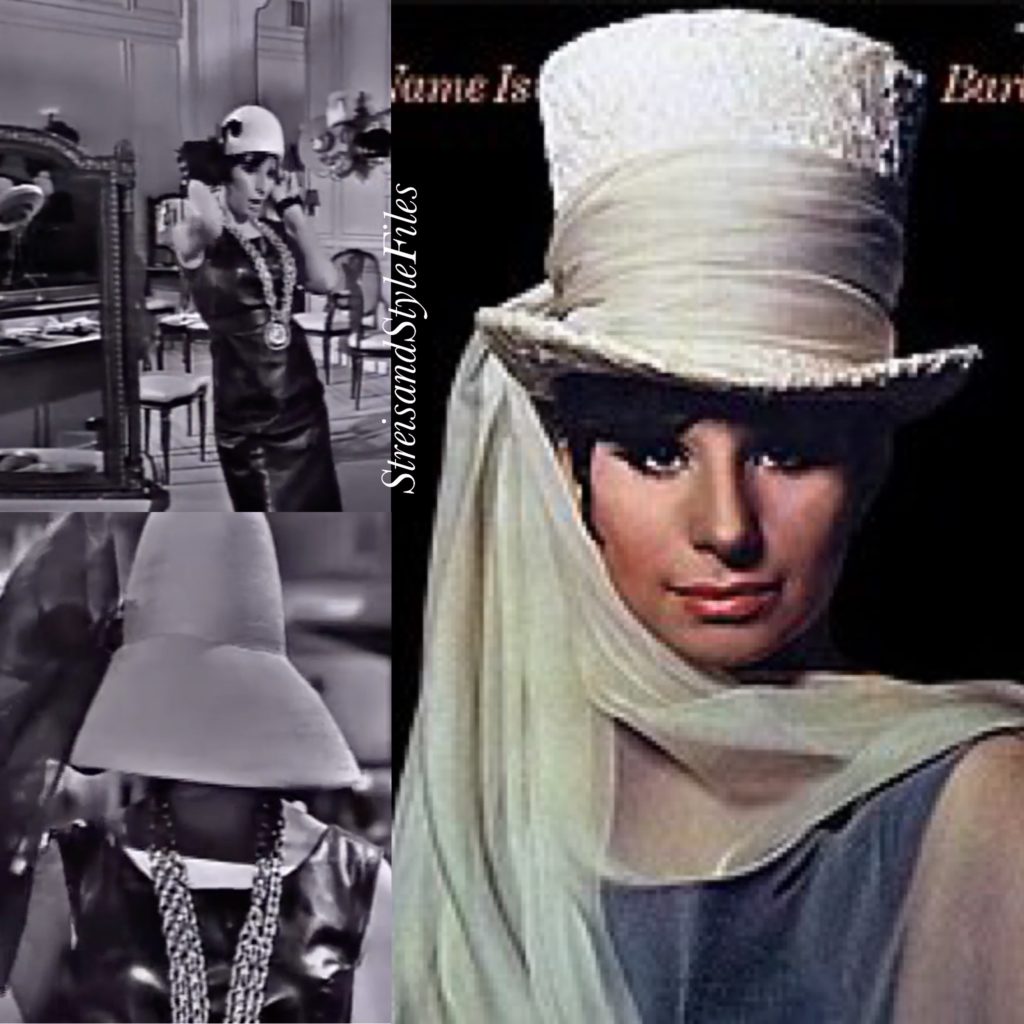 Early on in Halston's career, he was the head milliner at the Bergdorf Goodman hat salon. Streisand's gorgeous basket weave, high-crown hat is quintessentially Halston and is a wonderful representation of his millinery aesthetic. In several photos from fittings, we see Streisand and Halston together having a great time as she chose her looks for the show. He is pictured tossing the chiffon in the air to demonstrate just how fabulous this hat looks in motion. The dramatic floor-length chiffon flowing from the selected hat looked exquisite onscreen.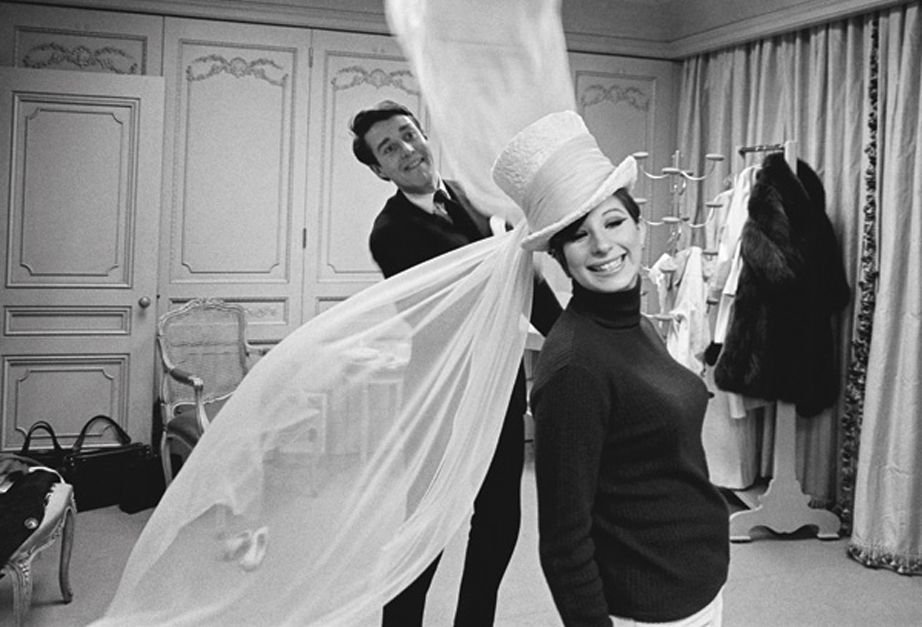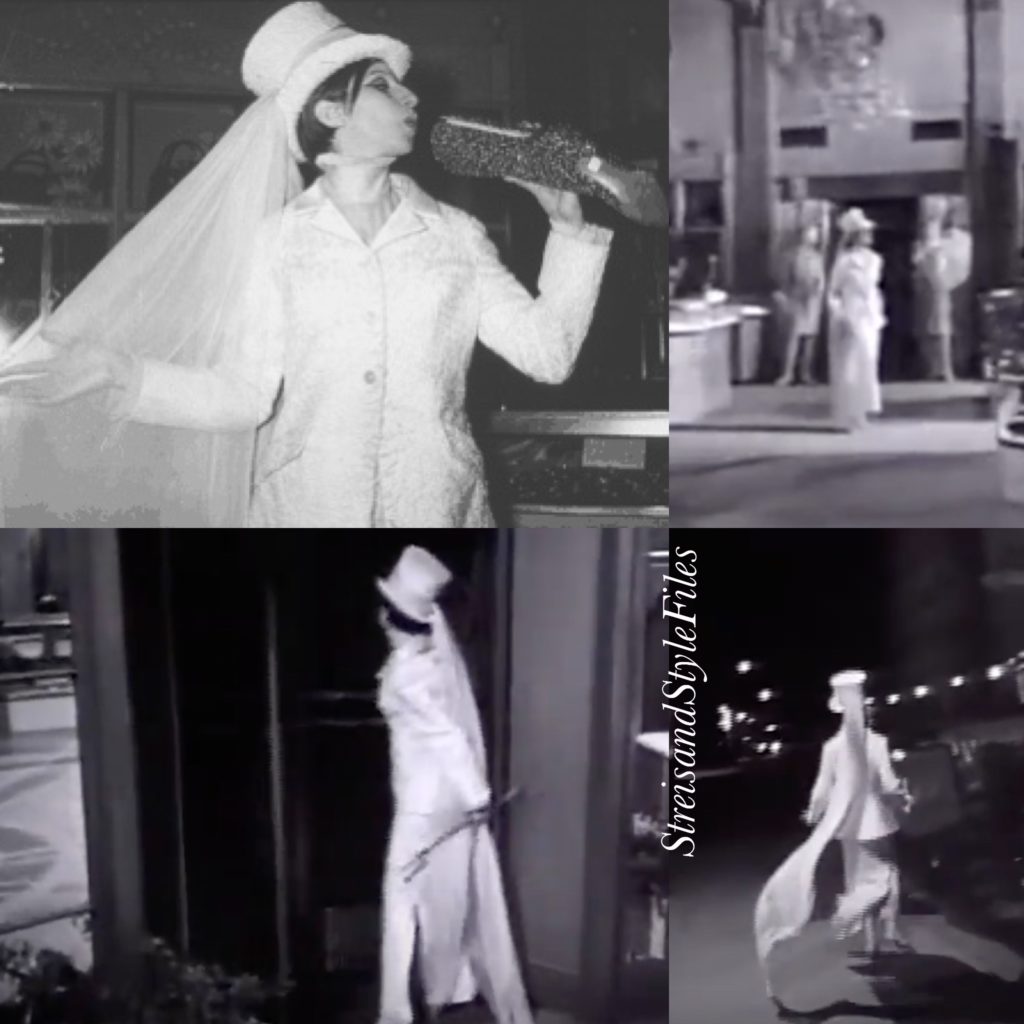 Regarding the production of "My Name is Barbra", Streisand recalled "I remember the experience of making this show as one of the most joyful of my career.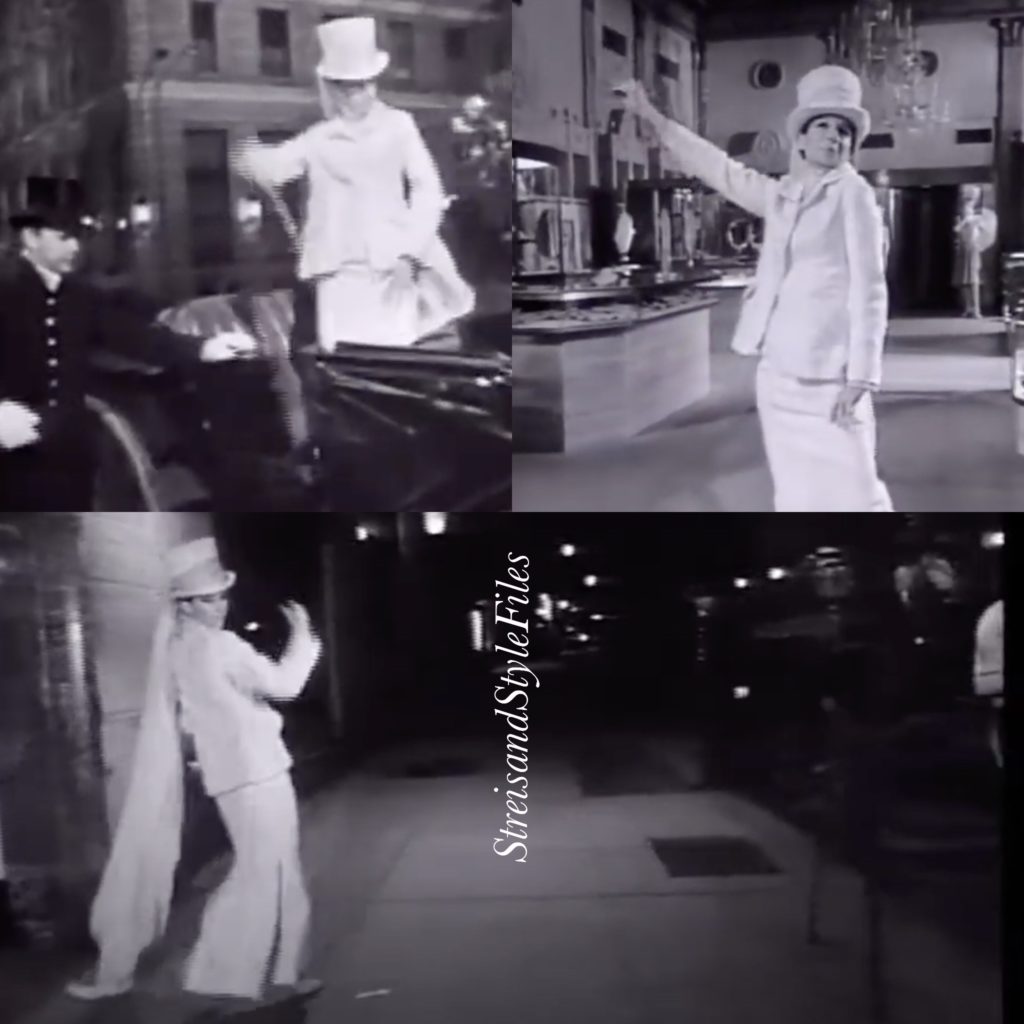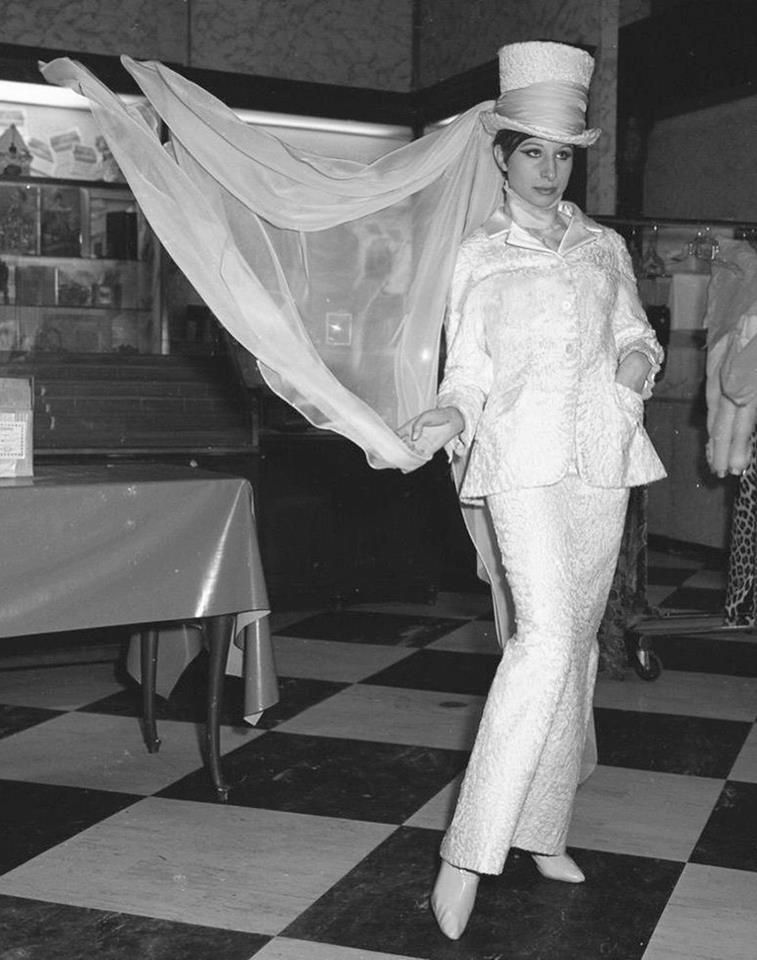 Halston would go on to become one of the most iconic designers in American fashion. Once hats went out of fashion he began making clothing. Just like his hats, his clothes were a huge hit. They were worn by celebrities including Elizabeth Taylor, Liza Minelli and Bianca Jagger. He made a huge splash by using ultra-suede fabric in his designs, and brought the caftan back to popularity. Halston's designs are synonymous with the 1970's. By 1973 his brand was valued at $30 million.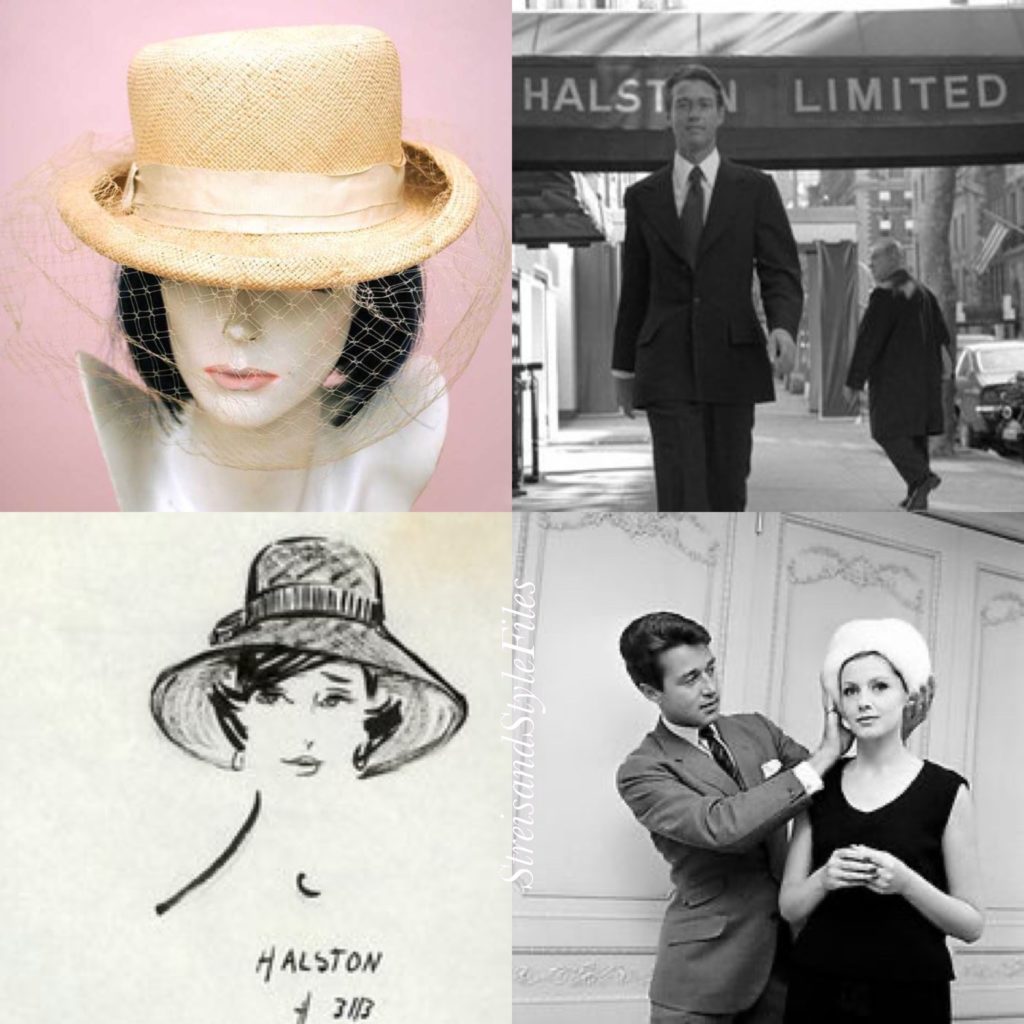 Seven years before he Halston passed away, his company was acquired by Esmark Inc. Halston tried to buy it back but could not. Though they put him on salary, he was not allowed to design for them and was furious. Eventually the Halston brand went on without the man who created it, using his reputation and name without his input or support.
Streisand's fashion journey has included so many iconic designers. Seeing her and Halston cross paths at a time in their careers when they were both starting out and electrified with drive and talent is magical. Halston's high-crown hat might have ended up otherwise merely been plucked off of a Bergdorf Goodman shelf and worn by a socialite. Thanks to this collaboration, it is cemented in history as a visual representation of Streisand's early career.