London, Hyde Park British Summertime concert, act one in custom Zandra Rhodes
Barbra wore custom Zandra Rhodes for act one of her British Summertime concert in Hyde Park on July 7th, 2019. Over 65,000 people attended this sold out once in a lifetime event. Barbra worked personally with Rhodes to design this vibrant fuchsia look. This was a wonderful nod to one of London's most celebrated fashion icons. The look came as a surprise to fans, since Barbra typically wears solids and Earth tones when performing. I personally loved the shock of pink and how fun and youthful it was. The outfit was perfect for the massive English Summer gathering in the park and was eye catching no matter how far back in the crowd you were.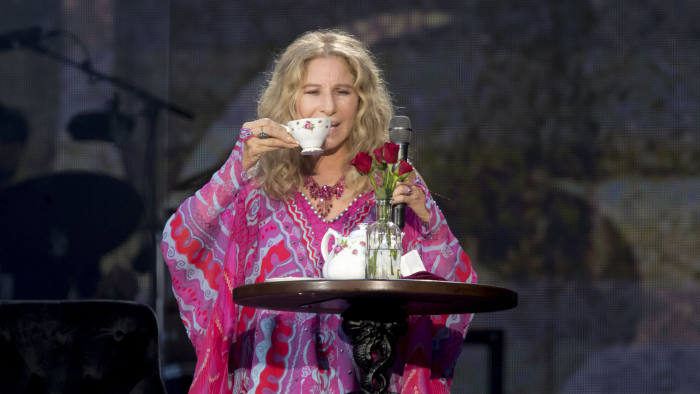 If the outfit seemed familiar to you it is likely because Barbra wore a similar Zandra Rhodes ensemble in 2004's Meet The Fockers.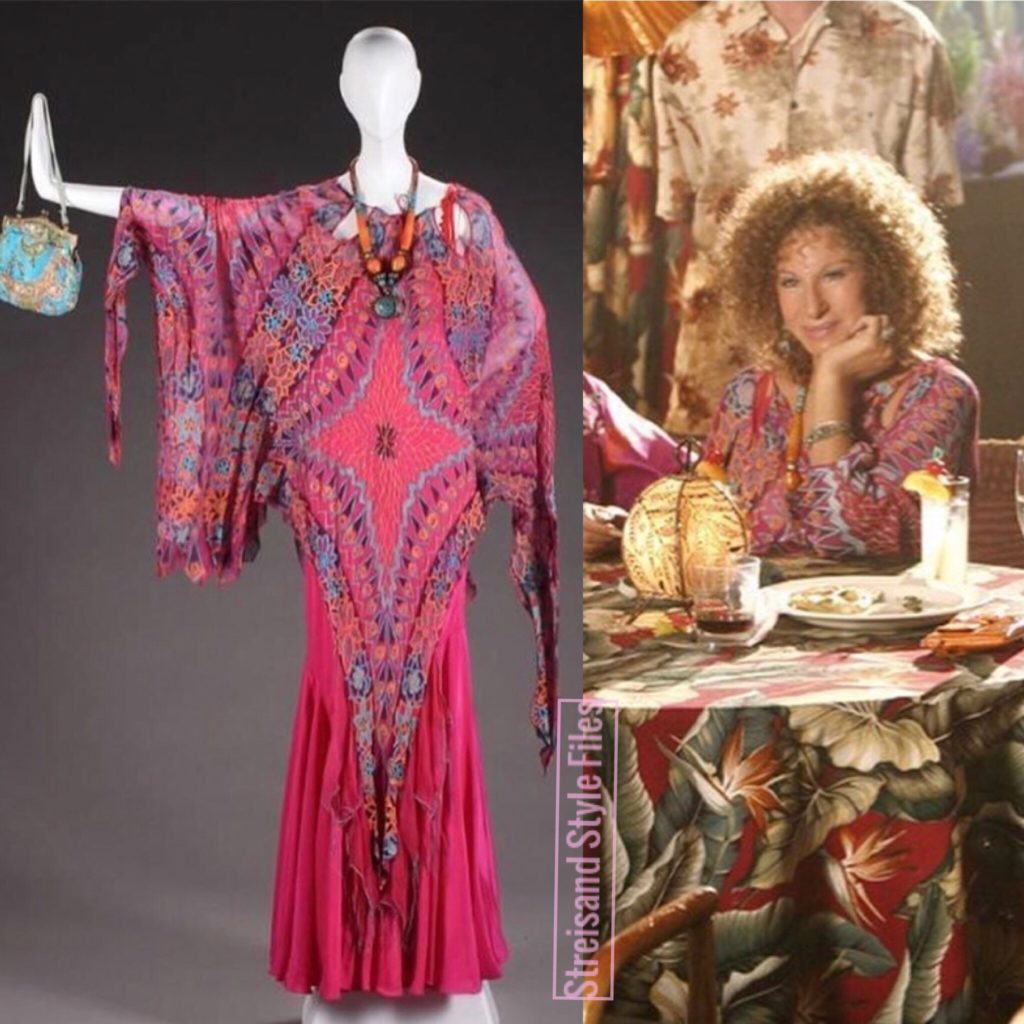 Zandra Rhodes is a British designer famous for her use of bold and unique patterns. She was introduced to the fashion world by her mother who was a fitter for Paris' House of Worth. Rhodes studied printed textile design at Medway College and additionally at the Royal College of Art in London. Her very first textile designs were considered so outrageous that British manufacturers refused to produce them. Instead of becoming more demure to meet standards, Rhodes forged forward and created her own path making her own fabrics.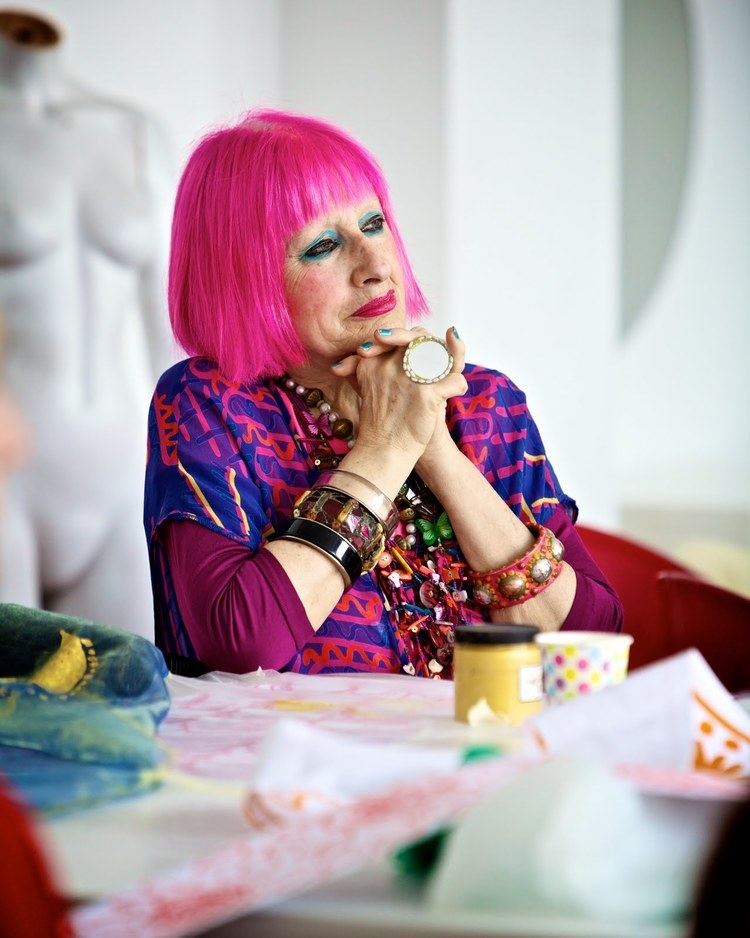 By 1967 she had opened her own store and in 1969 she took her collection to New York where Diana Vreeland featured it in American Vogue. Soon, Zandra Rhodes' designs were being sold in major stores like Saks Fifth Avenue and Henri Bendel. By the 70's Zandra Rhodes was a household name. During this decade she won multiple fashion awards and opened new boutiques in Chicago and on Bond Street in London. Her biggest splash came in 1977 with the establishment take on punk, which she called Conceptual Chic. This collection featured torn red, white pink and black jersey strung together with beaded safety pins (10 years before Versace did them) to form a sort of embroidery. This earned her the nickname "the princess of punk".
Rhodes has gone on to dress endless celebrities and her unique pieces are collectors items today. In 2000 she began to design costumes and sets for opera productions. Rhodes became one of the founders of the Fashion And Textile Museum in London in 2003. In 2010 Rhodes was named Chancellor of the University of the Creative Arts at the Banqueting House, Whitehall, UK and was recently made a Dame by Queen Elizabeth II.
Barbra's Hyde Park look featured many trademark Rhodes design elements. The one of a kind fuchsia and blue kaftan was made from printed silk-chiffon. It features a light blue rose motif along with zig-zags and swirls throughout. The oval shoulder cutouts are trimmed with round blue beads. Flowing sleeves feature rows of pink sequins which follow a V shaped motif and taper at the wrist. The lower part of the kaftan features Rhode's classic torn look. The sleeves secured to Barbra's hands with finger attachments which allowed for ease of movement onstage as well as a touch of drama.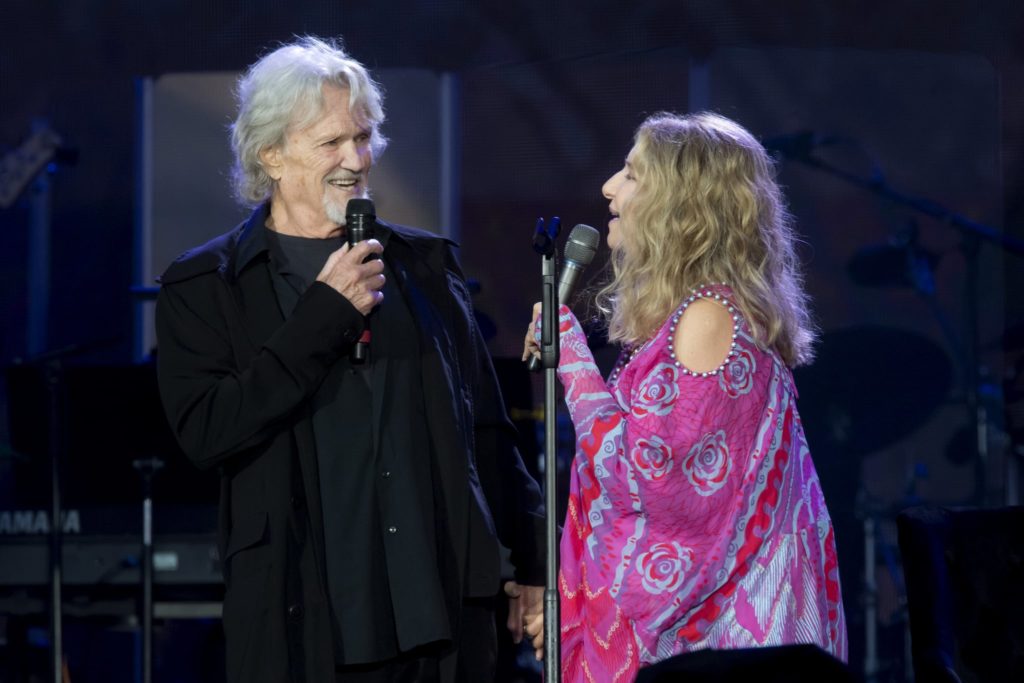 Round light blue beads also surround the v-neck. Embellishments dot the entire front of the kaftan following the flow of the motif. The hems of the kaftan are all hand-rolled.
Barbra paired this with a pair of matching fuchsia pants, heels and a floral statement necklace.