In Chanel Glitter Ankle Boots At Natural Resources Defense Council, Celebrating Our Majestic Oceans Benefit Dinner, 2011
Barbra Streisand supported an amazing cause while looking fabulous in Chanel cap toe glitter ankle boots, as she attended the Natural Resources Defense Council celebrating Our Majestic Oceans benefit dinner on June 4, 2011.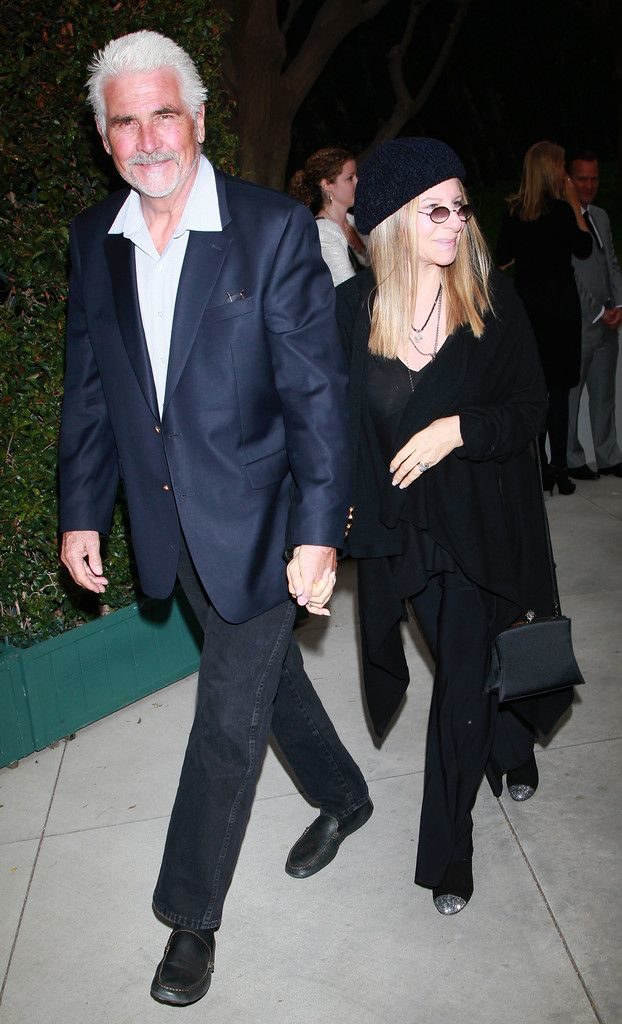 This intimate candle-lit dinner (hosted by Chanel) was held at vice chairman of NBC Universal Ron Meyer and his wife Kelly's Malibu residence and raised awareness about the oceans and wildlife being threatened in today's climate.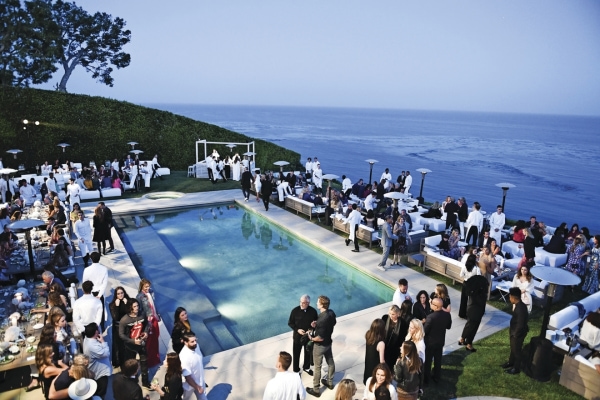 The Natural Resources Defense Council is a United States-based 501 non-profit international environmental advocacy group, with its headquarters in New York City and offices in Washington D.C., San Francisco, Los Angeles, New Delhi, Chicago, Bozeman, and Beijing. "I think it's a moment in our country," said org president Rhea Suh. "People want to stand up and actually be involved, so this isn't just let's just do this because there's nothing else to do on a Saturday night. Let's do this because we need to be engaged, we need to be involved, and there's, frankly, never been a bigger threat to the environment than what we're seeing now."
Barbra looked stunning on the evening of the dinner in all black, topped with her signature beret. I loved these boots with this look because they added an element of surprise. The vertical silver strip ascending up from the heel also elongates the legs and gives the heel the illusion of being much taller than it is.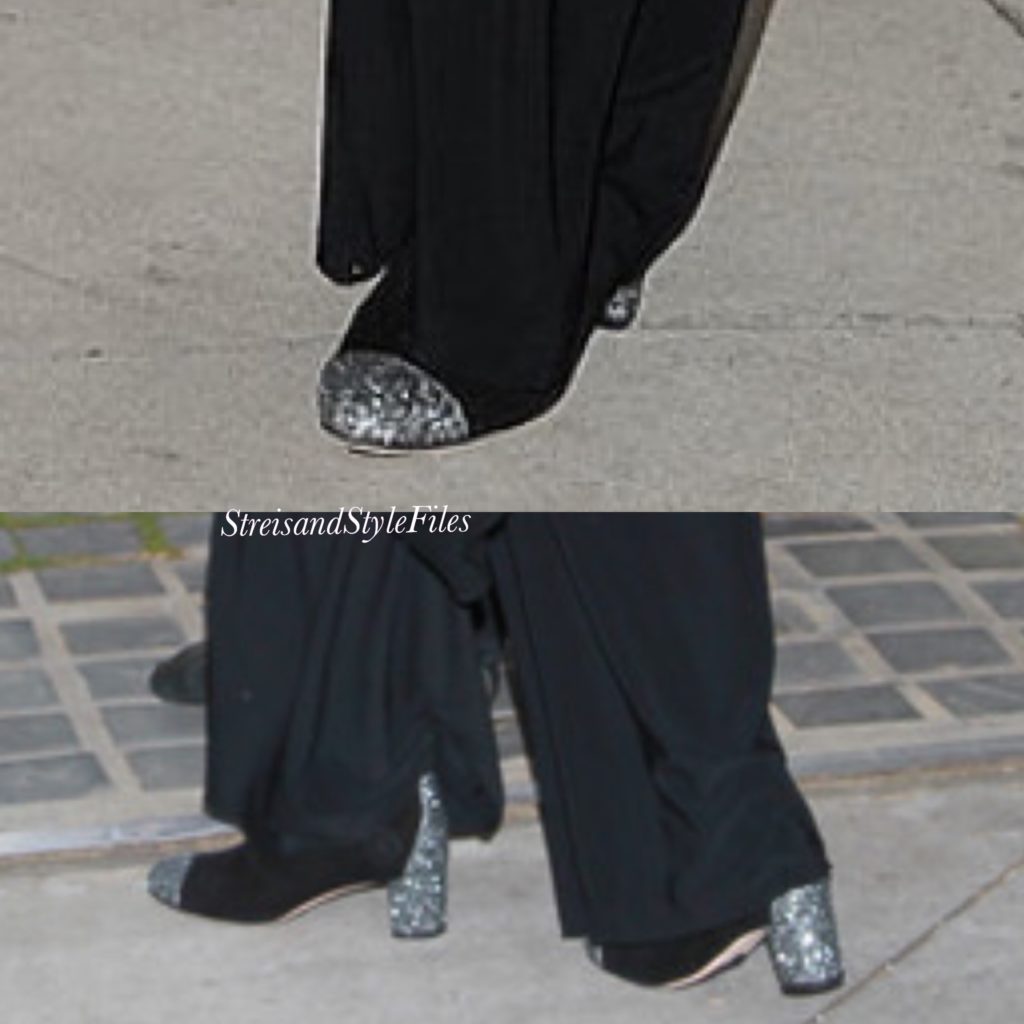 This style of Chanel shoe is unique and now very hard to find. The black suede ankle boot featured silver glitter cap toes and block heels with glitter climbing up the back of the shoe.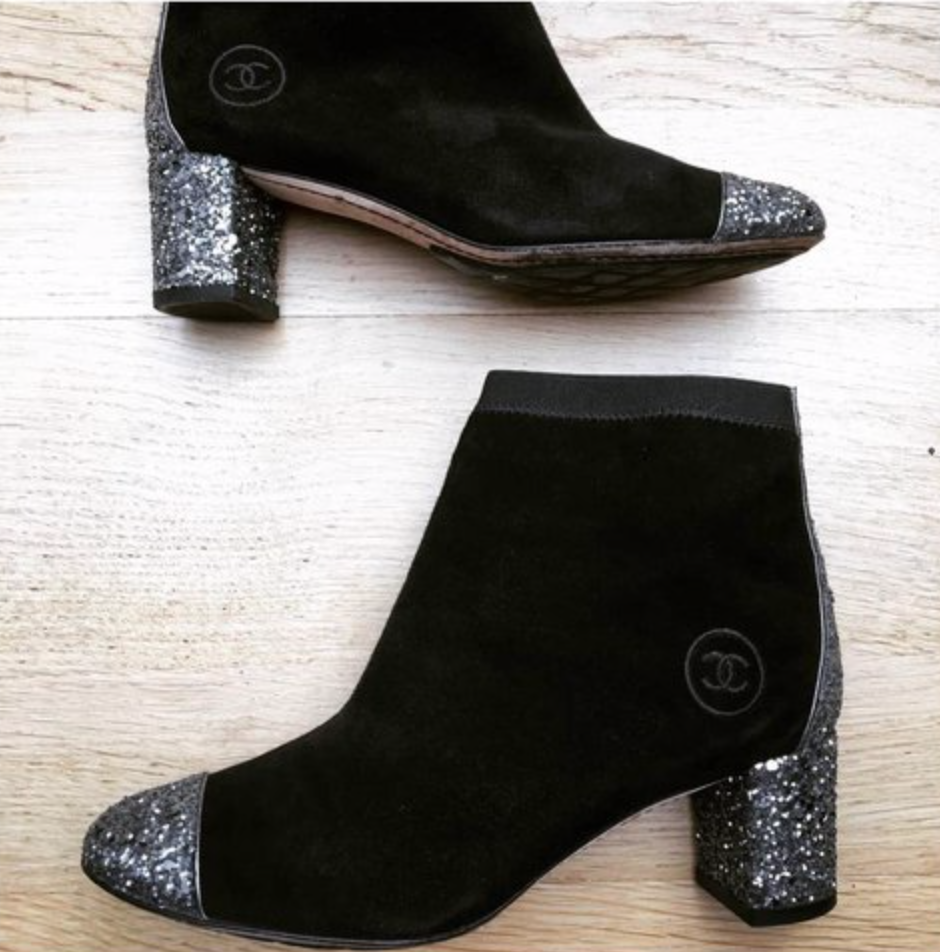 Chanel's trademark interlocking CC logo is featured on the outer side of each boot, and there is an inner zipper closure with an elastic stretch trim around the ankle.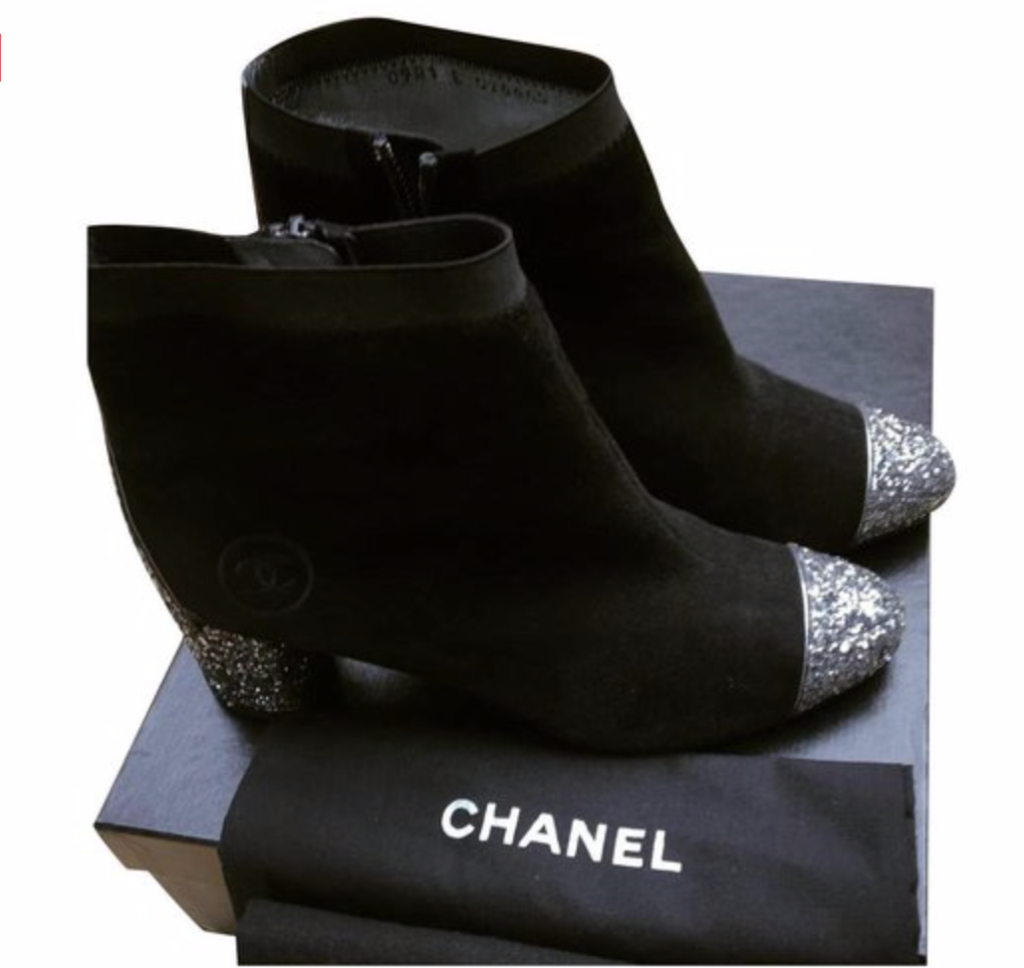 Glitter boots would make a return to the Chanel runway in the Fall 2017 collection.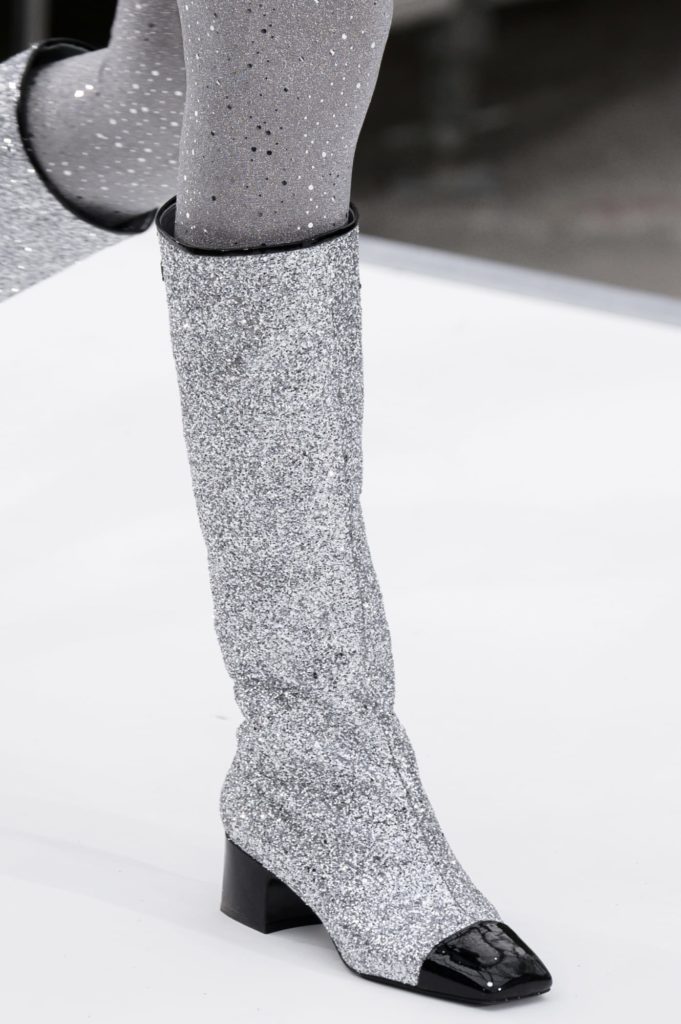 Barbra was ahead of the trend with this look while maintaining her effortless decade transcending style.