In Donna Karan during act two of 2019 NYC and Chicago concerts
Barbra Streisand wore this stunning Donna Karan gown during act two of her Summer 2019 concerts at Madison Square Garden on August 3 and again in Chicago on August 6th. The sold out August 3rd show marked 13 years since Barbra had performed at Madison Square Garden. The performance (co-directed by Barbra and Richard Jay-Alexander) was somewhat similar in format to the Hyde Park, London show which had taken place on July 7th. During NYC performance, Barbra mentioned that Donna had specially created this dress for her just that week. This ensemble was fresh and modern while still retaining some of the hallmark features of a Donna Karan and Streisand design collaboration.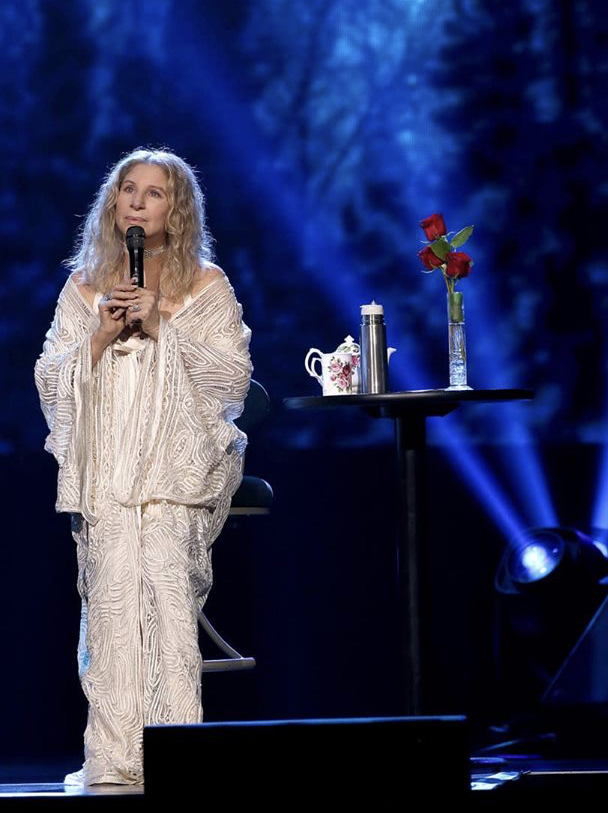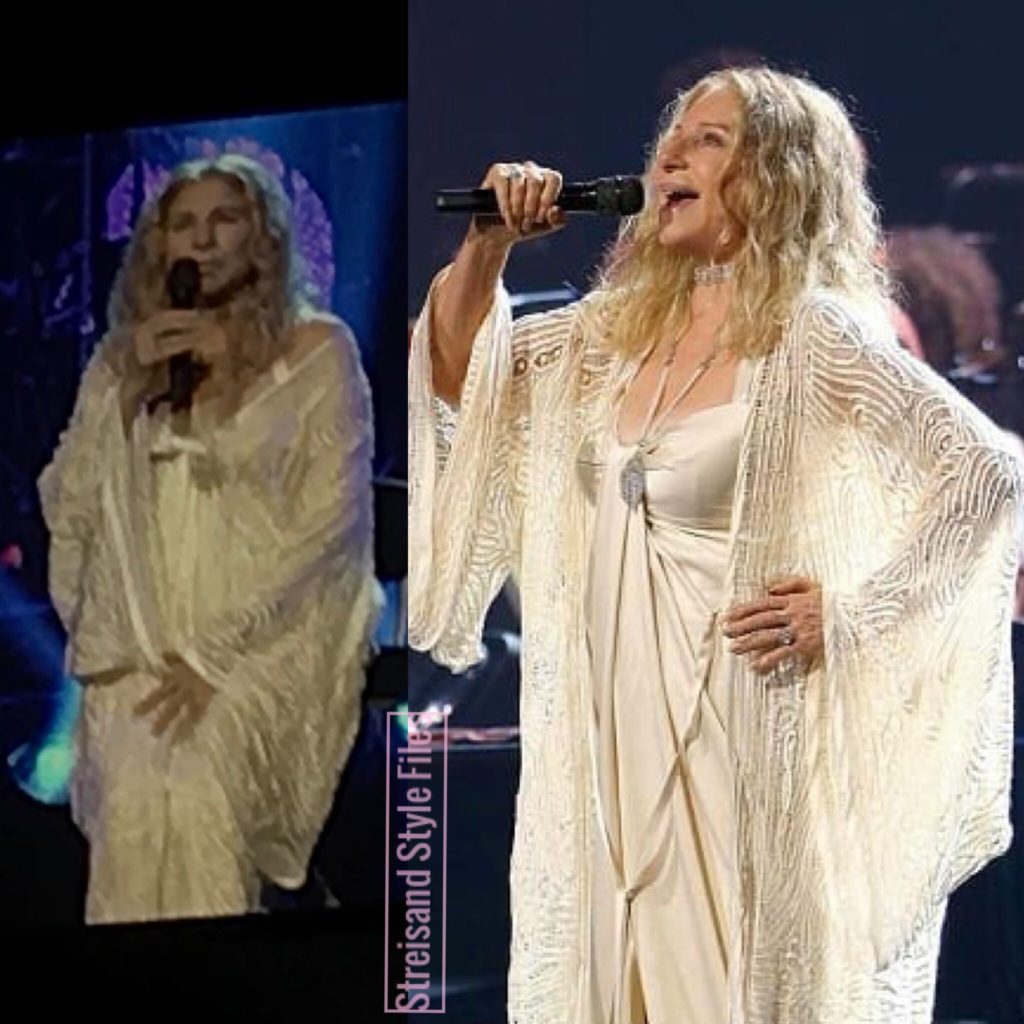 This look is composed of two pieces. The cream colored mesh overlay features intricate surface embroidery. The floor length piece can be worn with an open front or tied into a loose V, which Barbra did in the beginning of her set. This tie gave her the ability to create her own peep shoulder and transition the look casually as the show progressed.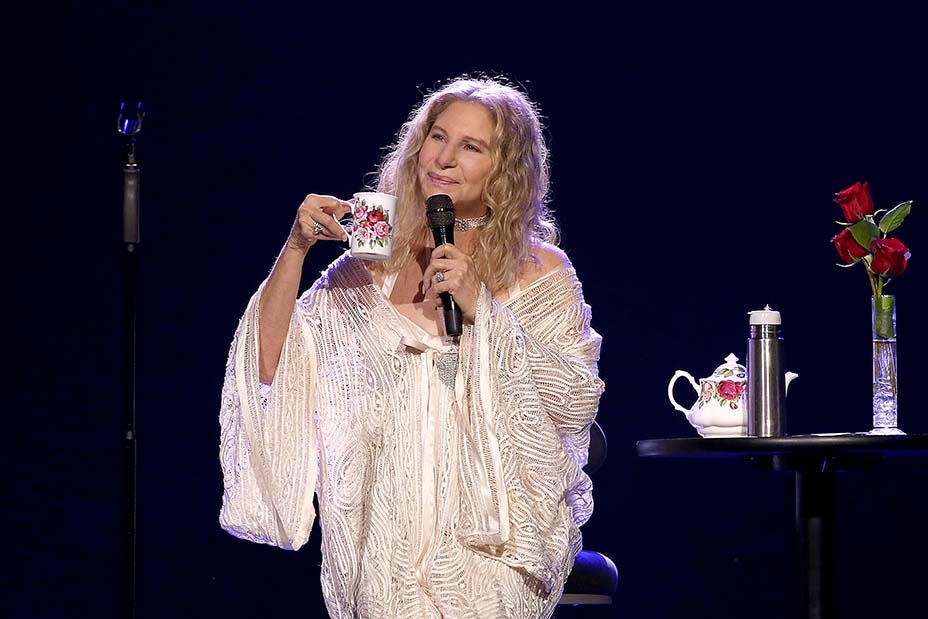 Large, flowing kimono sleeves edged in cream silk trim gave this look a larger than life dramatic, effect onstage.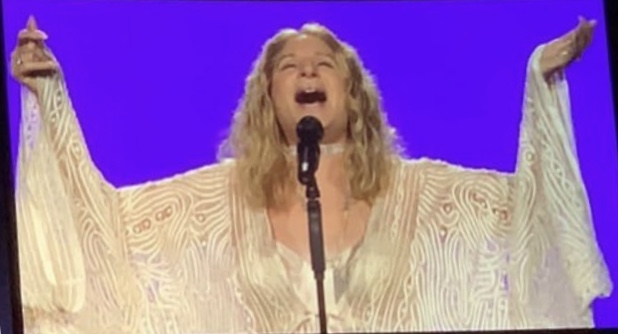 Beneath this, Barbra wore a shimmering cream, silk-satin gown. This featured halter style straps with a floor length silk panel extending from the sweetheart neckline. The dress has with fitted bodice with gathering at the empire waist and a single slit at the front. This look was extremely flattering on Barbra and moved beautifully with her during the show. This gown was accessorized with a stunning antique silver choker and additional Art-Deco hanging pendant.
One of my favorite moments from the NYC show was when the entire stadium spontaneously lit up their cell phone flashlights during "What The World Needs Now." Overall the show was incredible and had that unique magic and energy that only happens when Barbra plays in NYC.