In Ma Mére by Albert Nipon on the cover of August, 1966 Ladies Home Journal
Barbra Streisand wore this Ma Mére by Albert Nipon maternity dress on the cover of Ladies Home Journal in August, 1966.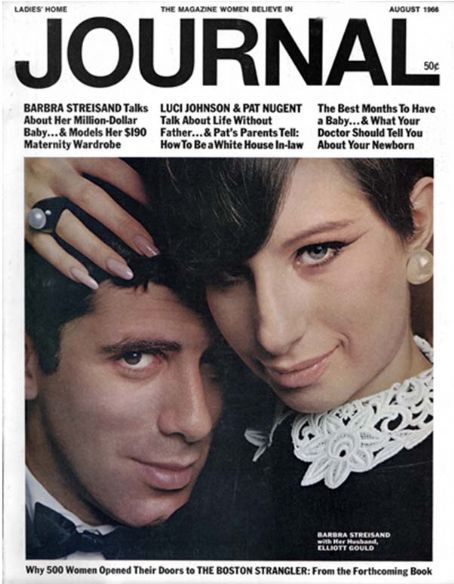 Barbra's fashion spread began on page 60 and was titled "New role for Barbra: How to dress the part". Here, fashion editor Trudy Owett noted that she had her favorite maternity outfits flown to London (where Barbra was starring in Funny Girl) so that she could chose her favorites out of the bunch to model for the magazine photo shoot with David Montgomery. 
This dress was one of the two Ma Méres featured in this spread. Read about the second here.) Barbra found out that she was pregnant on opening night of the West End production of Funny Girl on April 13, 1966. Without a proper star replacement for the role of Fanny Brice, the show closed on July 16, 1966. While in London, Barbra and Elliot Gould rented a $1,500 a month, three floor flat at 48 Ennismore Gardens. The photo shoot for Ladies Home Journal took place in this home, and in the gardens directly across the street.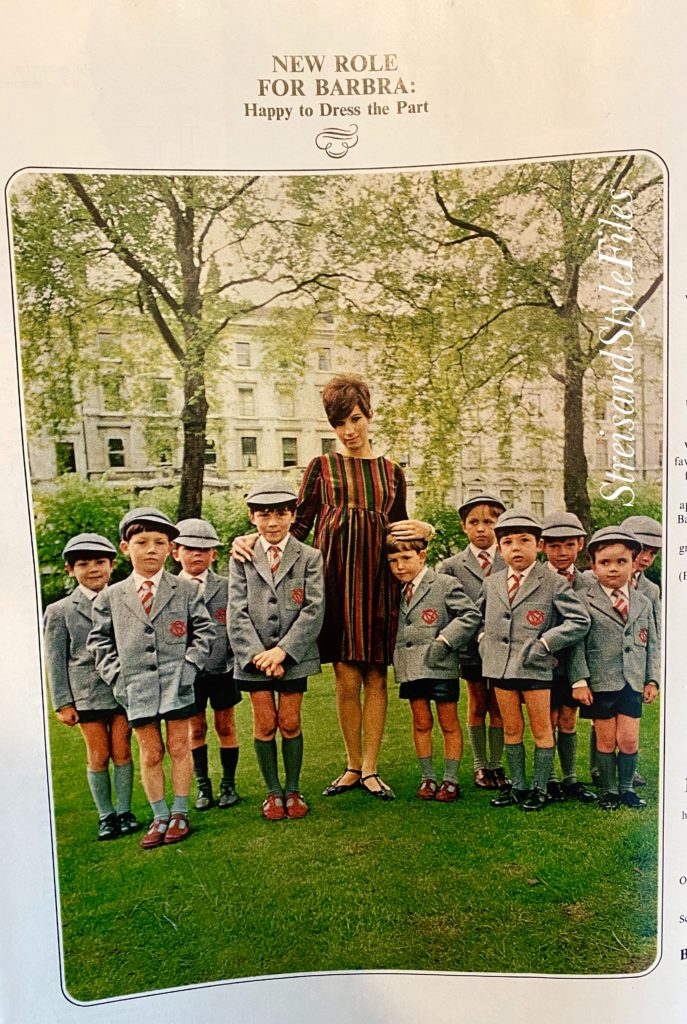 In Gloria Steinem piece titled "Barbra Streisand talks about her million dollar baby", 24 year old Barbra talked about being pregnant, her childhood and stardom. "This pregnancy is like a god-given thing." said Barbra. "and the timing couldn't have been better. I was beginning to feel like a slave to a schedule. Pretty soon I'll have nothing to do but cook and be pregnant five whole months. I can't wait!" Regarding choosing a name, Barbra said "If it's a boy we'll probably call him Jason Emmanuel: Jason just because we like it, and Emmanuel because it was my father's name. For a girl, we're thinking of Samantha. It can change to suit her personality: Sam if she's adorable and kooky, Emmie if she's more sweet and serious, or the whole thing, Samantha if she's exotic."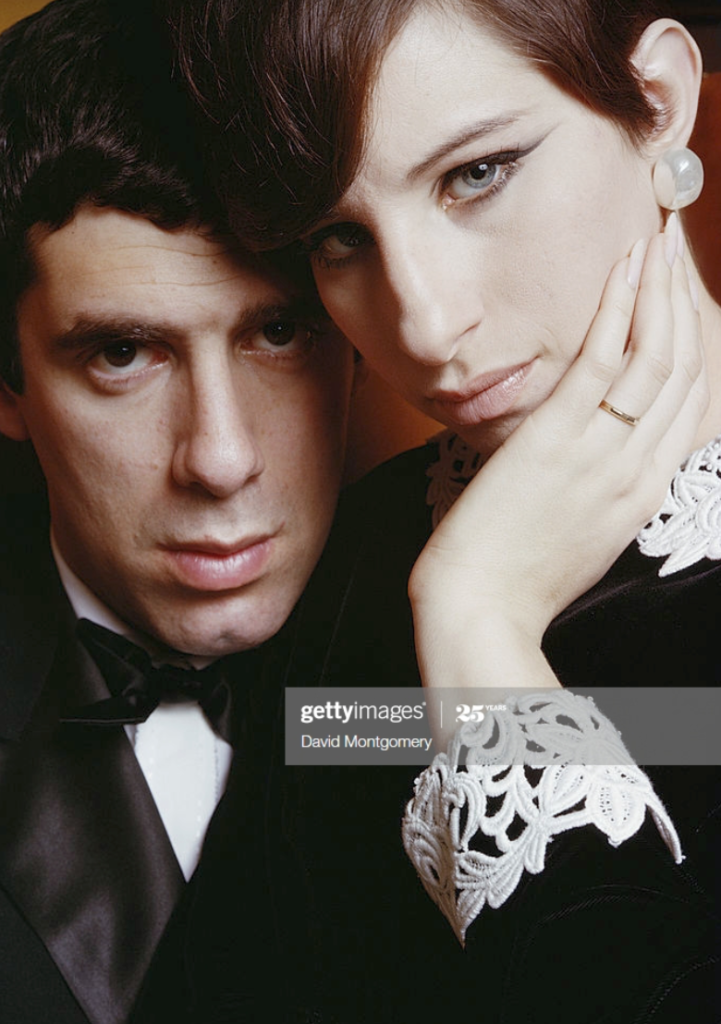 The story closes with Steinem saying "If her child is a girl, would she like her to look the same, to have the painful specialness of talent? Barbra is silent for a while. "I know that my childhood, everything I went through, is important to me, to art. It doesn't matter how she looks; she will be partly Elliot and partly me, but still herself. But I don't think i'd like her to go through exactly the same thing; no. Art isn't everything. Love is more important." But, should her daughter be the exact image of Barbra, she would no longer be thought homely. Barbra Streisand has changed the bland, pug-nosed American ideal, probably forever. "She looks just like her mother," everyone would say. "She's beautiful."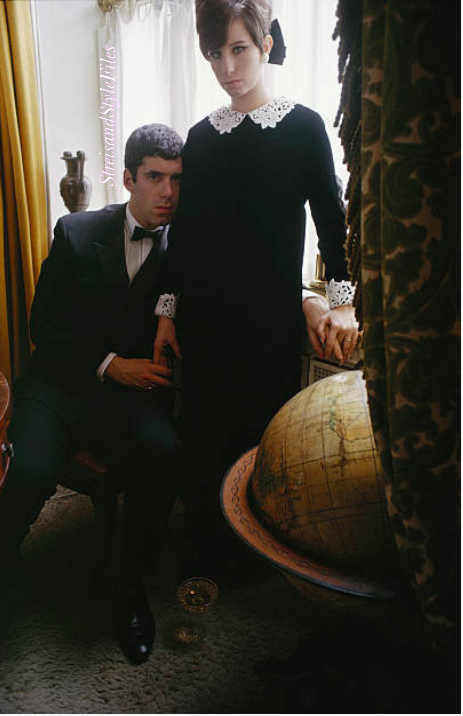 In the dress chosen for the cover shot, Barbra looked incredibly beautiful indeed. The long-sleeved, black cotton velveteen dress featured a high waist with small gathers under the bust (described by Trudy Owen as "a long dinner dress, high-waisted like a little girl's".)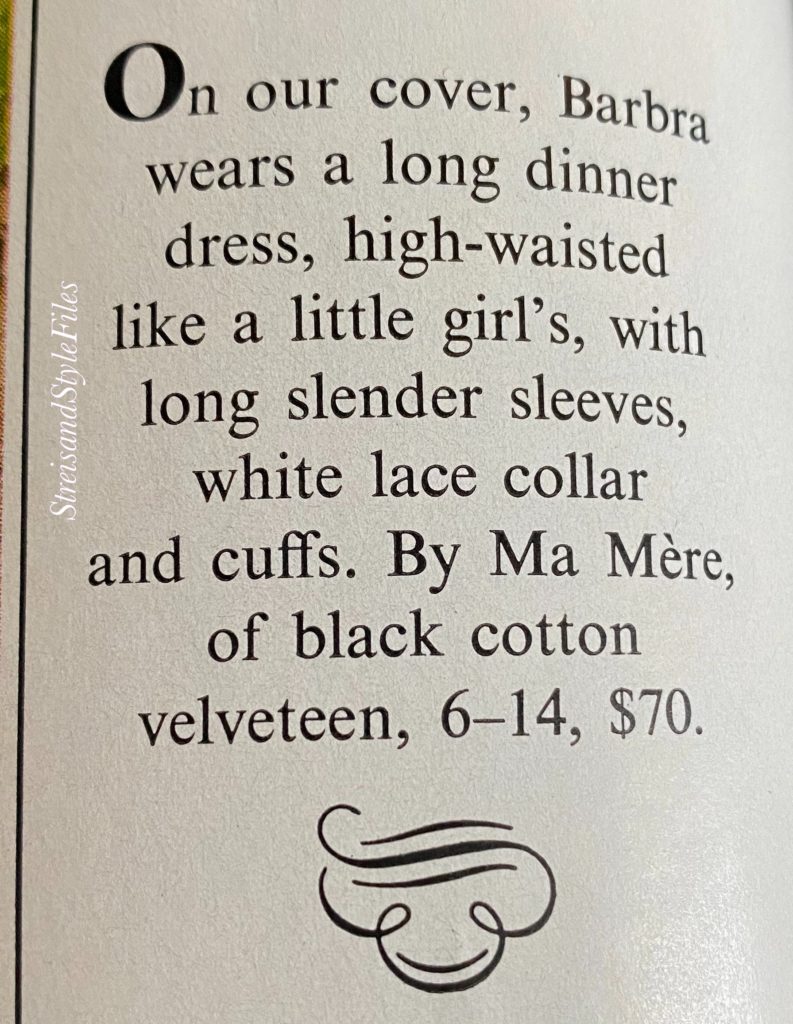 The jewel neckline is trimmed with white guipure lace forming a peter pan collar. The lace features an ornate lily and leave motif. The same lace accents the sleeves in the form of French cuffs. This collar and cuff look was a signature of Ma Mére's designs. Barbra paired this with two oversized half-pearl clip on earrings, an oversized black bow in the back of her hair (styled by Frederick Glaser) and a black and white pearl cocktail ring on her right ring finger.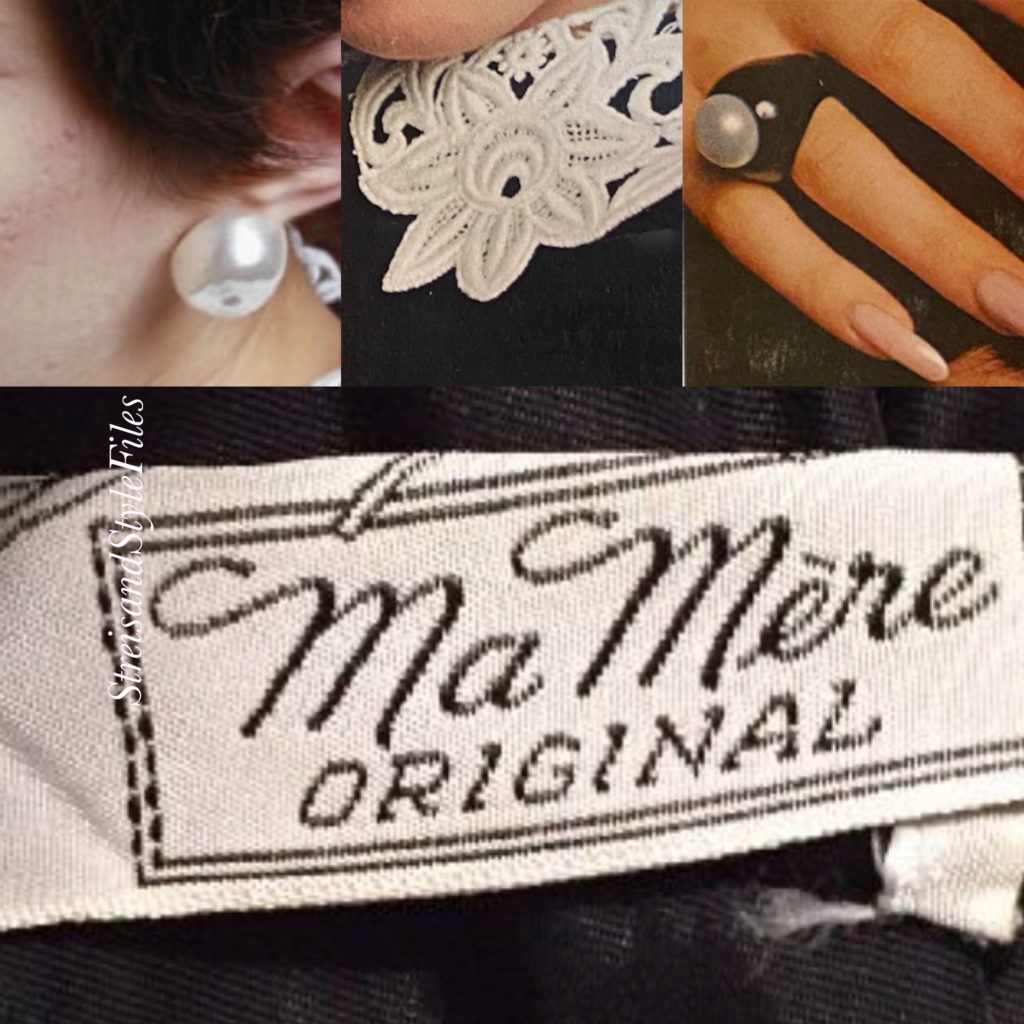 In 1954, Albert and Pearl Nipon opened two high-fashion maternity wear showrooms in NYC and called the line Ma Mére. The brand was manufactured in Philadelphia, and eventually grew into a chain of 100 stores nationwide. While Albert ran the business side of things, his wife designed the clothing. Regarding the line, Pearl said "I have to relate to what I do…I became involved with designing maternity clothes because I had to wear them and they just looked terrible." A signature style of the Ma Mére line were flared, trapeze silhouettes. These were showcased on pregnant models in a 1958 fashion show (a rarity at the time). Ma Mére emphasized that maternity clothing could be chic and that pregnancy was not a condition a woman needed to disguise.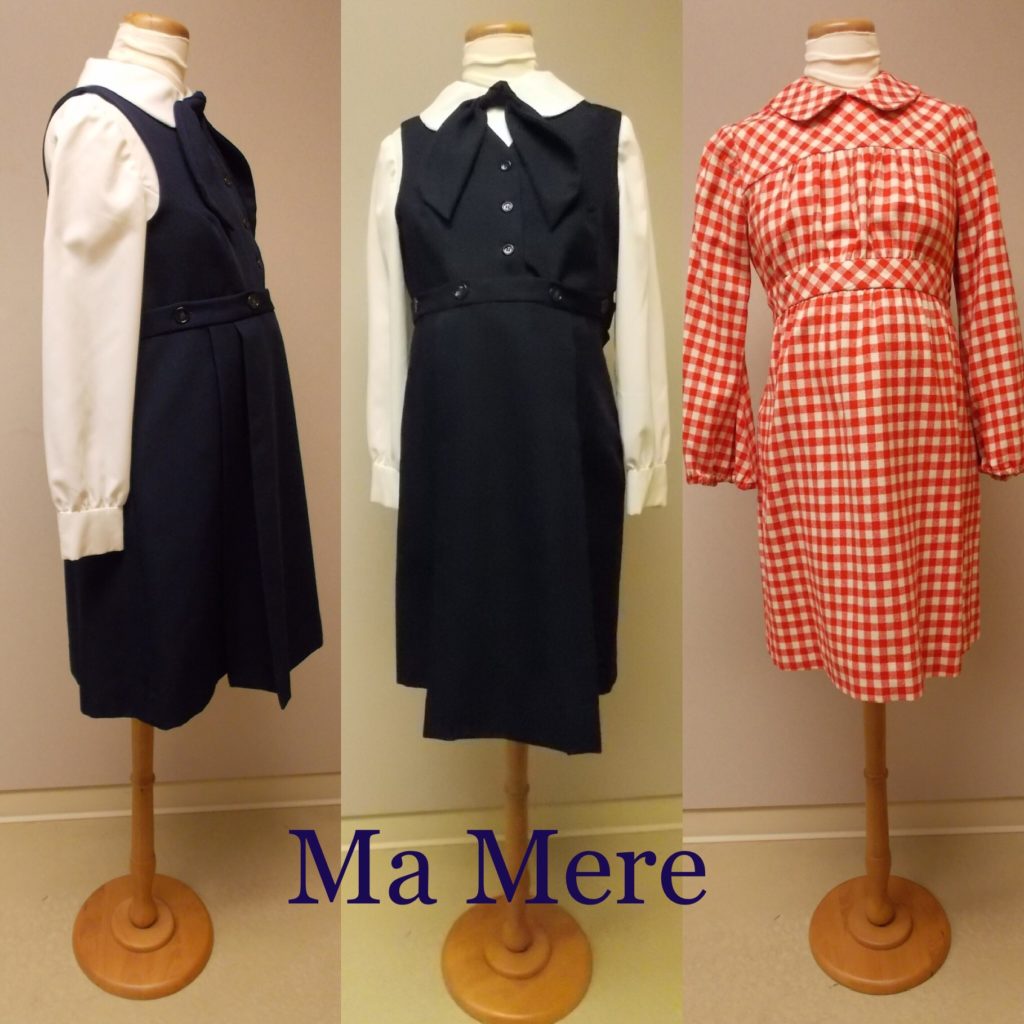 While the demand for high-end maternity clothes shuttered in the late 60's, by 1973 Albert Nipon had transformed his brand into an internationally acclaimed fashion house. Celebrities like Barbra Walters, Mary Tyler Moore and first lady Nancy Reagan all wore his dresses. Sales reached over $60 million in 1984, but that same year Nipon was indicted for tax evasion and bribery and was sentenced to federal jail for 20 months. The company never fully recovered and declared bankruptcy in 1988. It was then sold to Leslie Fay Cos, a New York based sportswear company, which allowed the Nipons to continue to design until shuttering in 1992.