In Manolo Blahnik pumps on the cover of Vanity Fair in 1994
Barbra Streisand paired her elegant Donna Karan gown with black Manolo Blahnik pumps for her 1994 Vanity Fair shoot with Annie Leibovitz. Barbra had previously worn this outfit in select cities during act 1 of her "Barbra Streisand: The Concert" tour. Photos of her in this elegant look and also appeared in the tour program as well as on key art for the eventual live album release.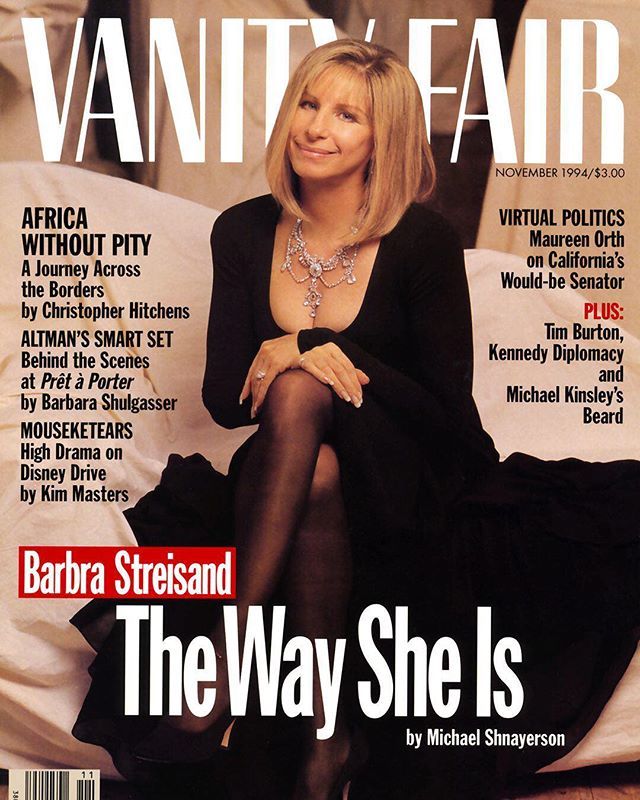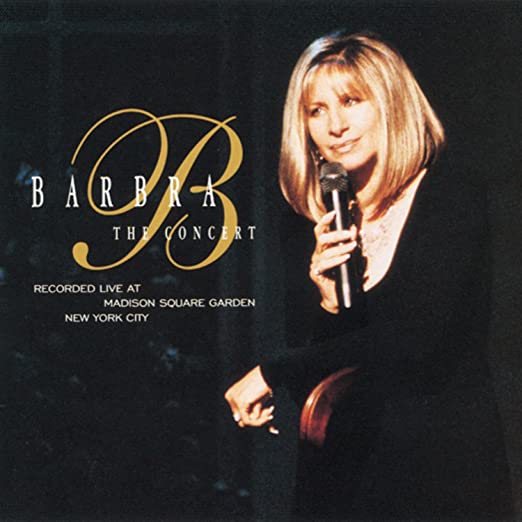 This cover shot, along with the photos of Barbra sitting at a crane-cam are some of my favorite photos of her from the 1990's. Streisand was so ahead of her time during this decade that many men in the industry found her intimidating instead of appreciating her talents as a filmmaker. Strong, smart women scared people back then and sadly they still do today.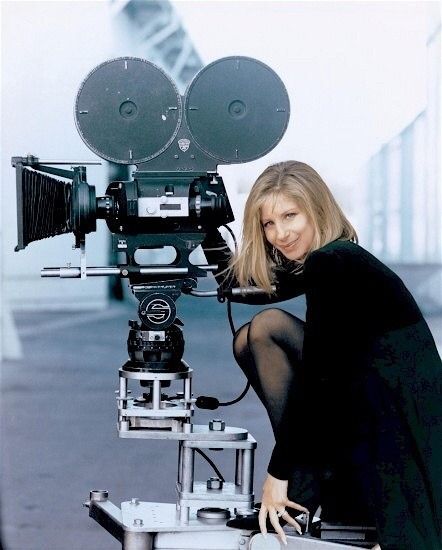 The November 1994 cover story titled "A Star Is Reborn" was written by Michael Shnayerson. In the in-depth interview, Barbra discussed touring for the first time in decades and why she vowed at the time to stop. "I'm a shy person, I don't need to keep doing this," she says. "It all worked out; it was right. It was right for me to gain confidence, to feel absolutely at ease onstage, to feel I belonged there and deserved to be there, that I could give and receive the love of those audiences. I really am grateful to those people. For too many years I didn't appreciate my own singing…But it's not my love; my love is making moves."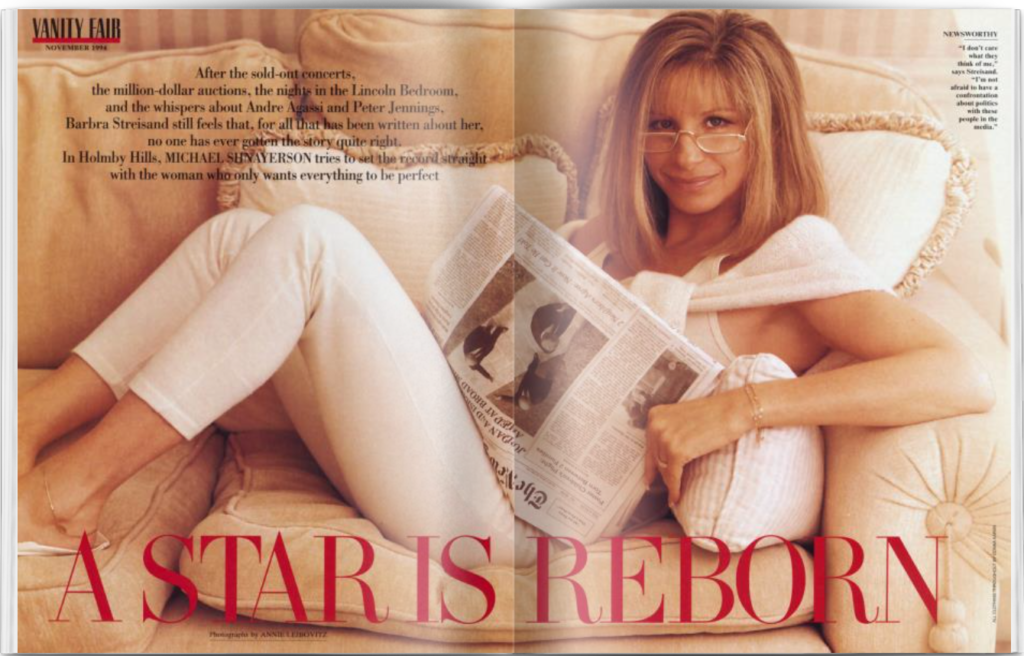 Annie Lebowitz' work captured Barbra perfectly, highlighting her not just as a performer but as a director as well.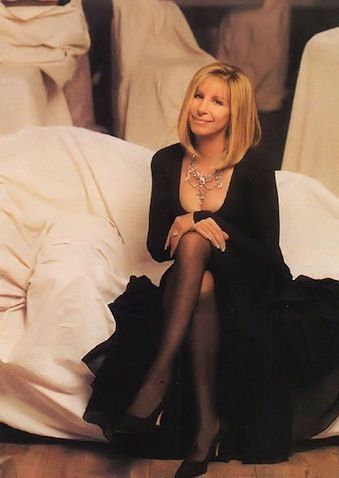 Barbra's simple and sexy black suede Manolo Blahnik pumps featured an almond toe, a 70mm heel and were a size 38 1/2 (8.5 U.S.). Look closely and you'll see a dainty ankle bracelet on the left ankle beneath Barbra's sheer black tights. She was in good company with this shoe selection-Princess Diana wore the exact style to a Vanity Fair party in 1994 with her famous revenge dress. You can snag a very similar style (the BB-designed in 2008 and named for Bridget Bardot) at www.manoloblahnik.com/us/bb-70-11170.html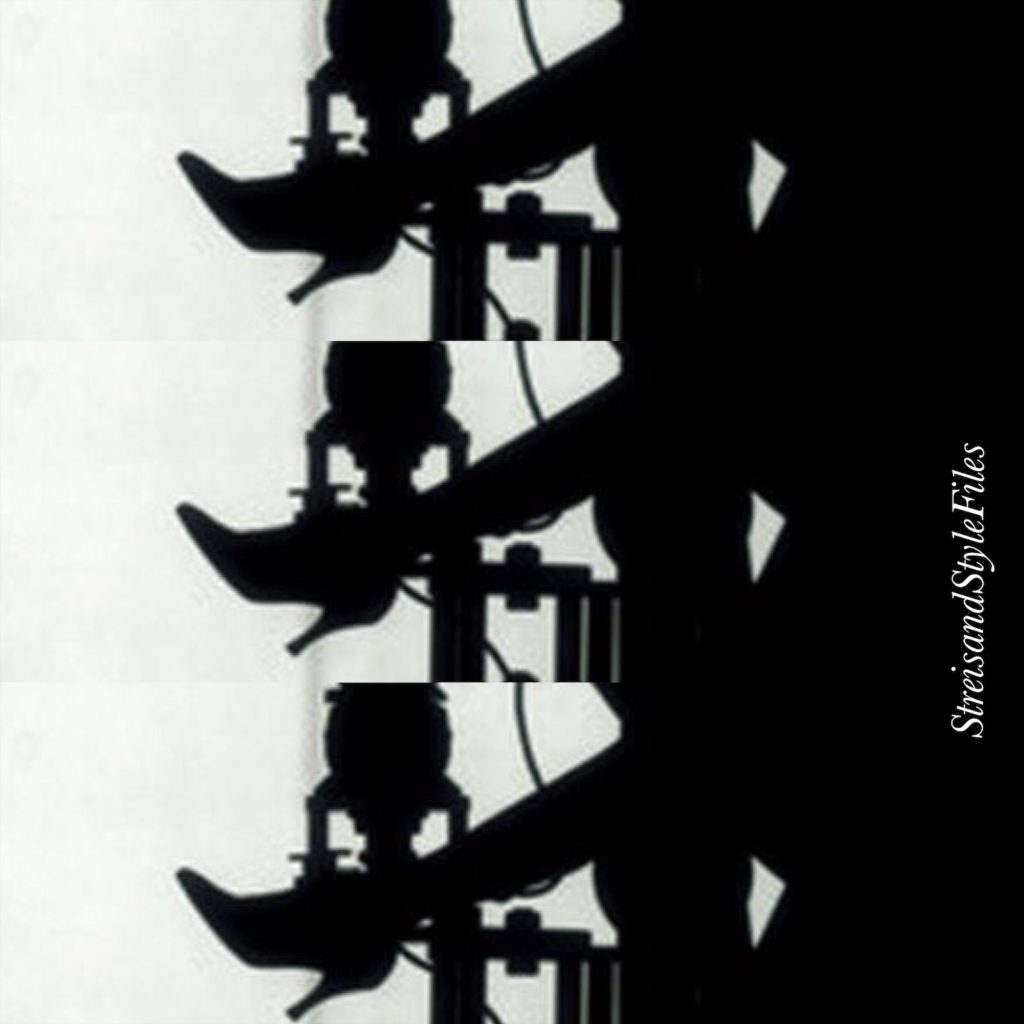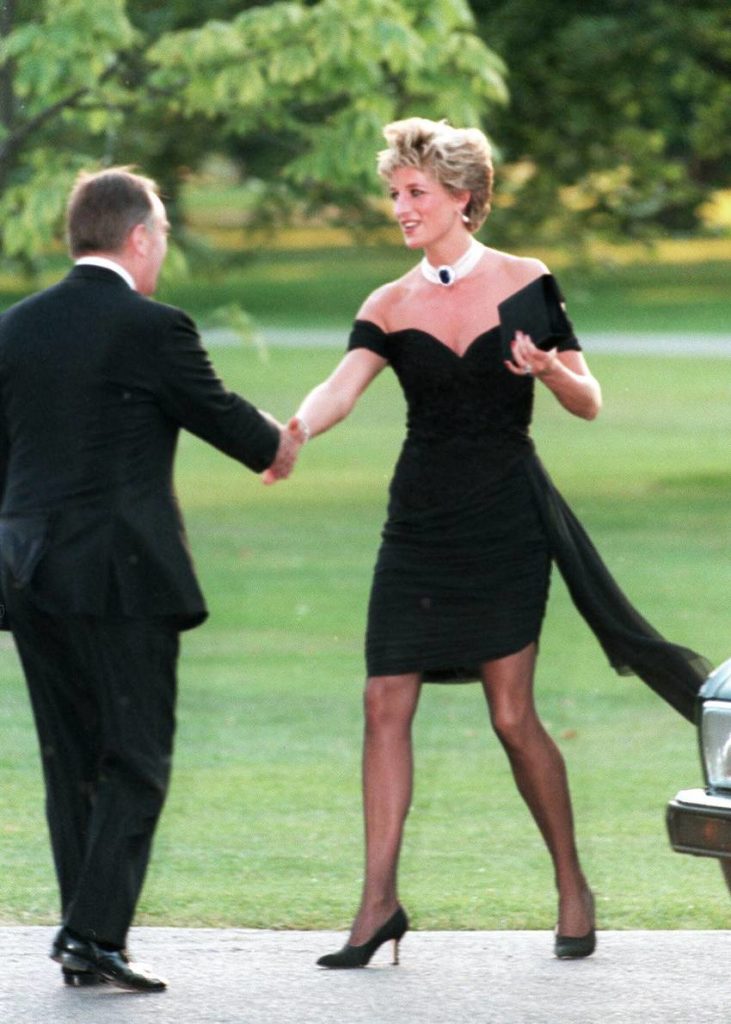 Manolo Blahnik is best known for his sleek and glamorous stiletto heels. His stunning shoes are expertly handcrafted using a shoe prototype which he designs by hand. Every shoe goes through nearly fifty different production processes, so his factory in Parabiago, Italy, only creates about eighty pairs a day.
Blahnik was born Manuel Blahnik Rodriguez, the same year as Barbra-1942- in Santa Cruz de la Palma (Canary Islands) Spain. His mother Manuela owned a banana plantation there and both he and his sister were homeschooled. Manuela loved shoes and was taught to make her own by a local cobbler. She was an avid reader of fashion magazines and would have local dressmakers copy popular styles for her and make shoes from her original sketches. Manolo, inspired by watching his mother, began to play with making shoes for the reptiles around out of aluminum candy wrappers. He went on to attend Swiss boarding school and study literature University of Geneva. After graduating in 1965 he relocated to Paris where he studied art at École de Beaux-Arts and stage set design at Louvre Art School. Blahnik worked in a variety of jobs including as a photographer, jeans buyer and writer for Italian Vogue. In 1969 his close friend Paloma Picasso introduced him to Vogue's Diana Vreeland whom he shared his footwear sketches with. She was so impressed that she encouraged him to pursue shoe design telling him "Young man, stick to the extremities and make shoes!".
Soon after, Blahnik settled in London and began to design for Zapata and Ossie Clark. His first big hit was the 1971 "Cherry Shoe", inspired by his favorite fruit which featured a block heel with faux cherries hanging from suede green ankle straps.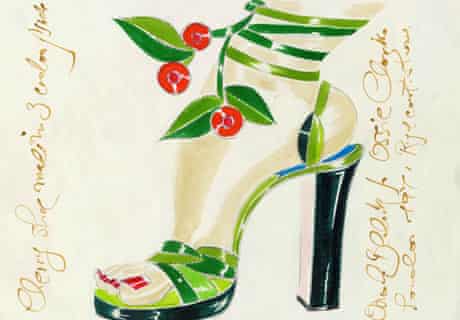 Blahnik wanted to perfect his technique even more and studied shoemaking with craftsmen in Northampton and East London. By 1973 he was able to buy out the company he has previously worked for-Zapata and launch his own boutique. Bianca Jagger became one of his most famous customers, and in 1977 wore his shoes while making her entrance to Studio 54 on a white horse, thus sealing his further success.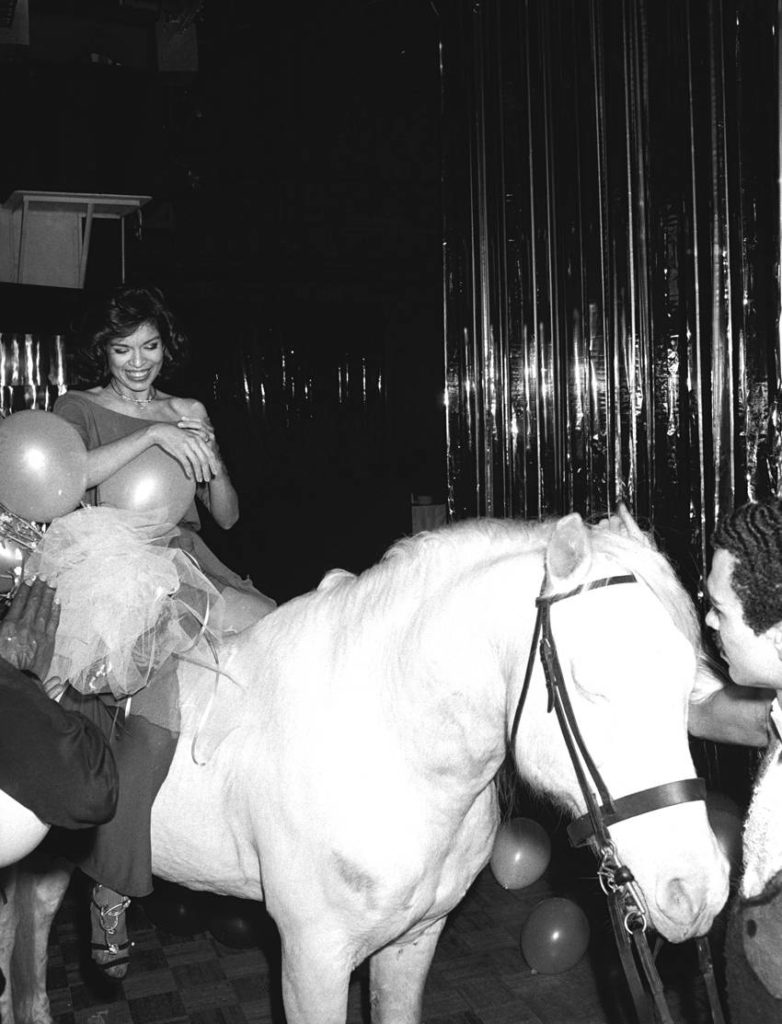 His brand soon became available at Bloomingdales and the first NYC Manolo Blahnik store was opened in 1983. By that time his shoes were idolized by women all over the world. The British television show "Absolutely Fabulous" (1992-2003) heavily featured his shoes as did the legendary "Sex In The City" (1998-2004) helping to make Manolo Blahnik not only a fashion icon but a household name.
In 2007 he was named Commander of the British Empire by Queen Elizabeth II in honor of his contributions to the British fashion industry. Today, Blahnik continues to design stunning shoes and accesses for both men and women.