Lasting Love Roses From Barbra's Garden
Barbra has recently been giving us a peek into her beautiful Spring garden on instagram. On April 18th, 2020 she posted two photos of her "Lasting Love" rose plant which had a rare bloom of two different color roses. She noted "This is a miracle! Two different colors from the same bush…I call the lighter one "Barbra's Baby". We're trying to grow some in a field in Arizona….I hope they bloom!"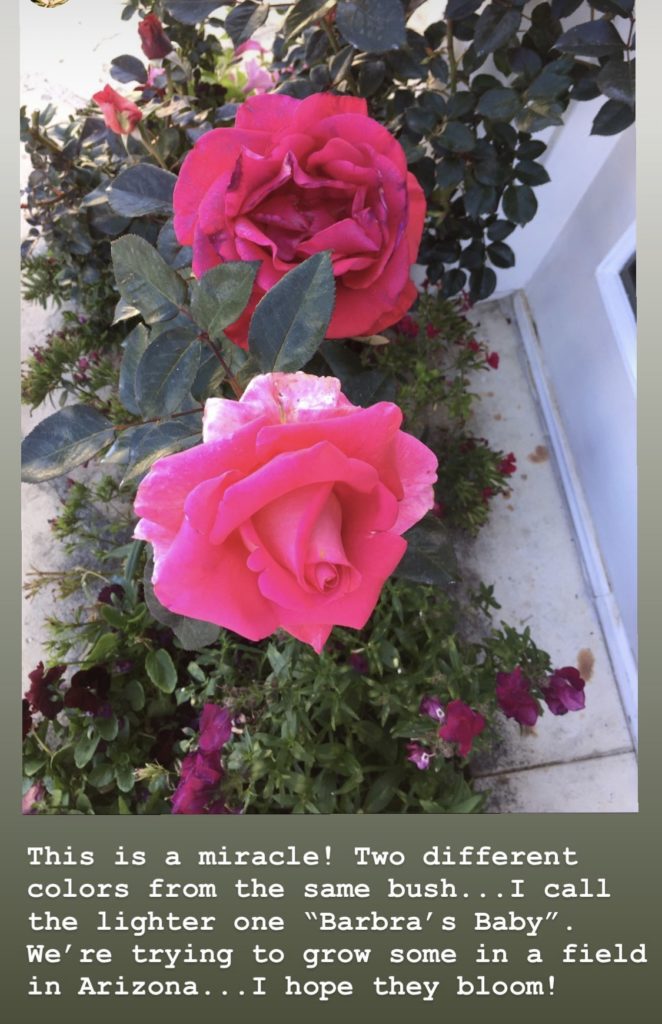 and on the second photo "I've never seen another "Lasting Love plant that has two different color roses on it!"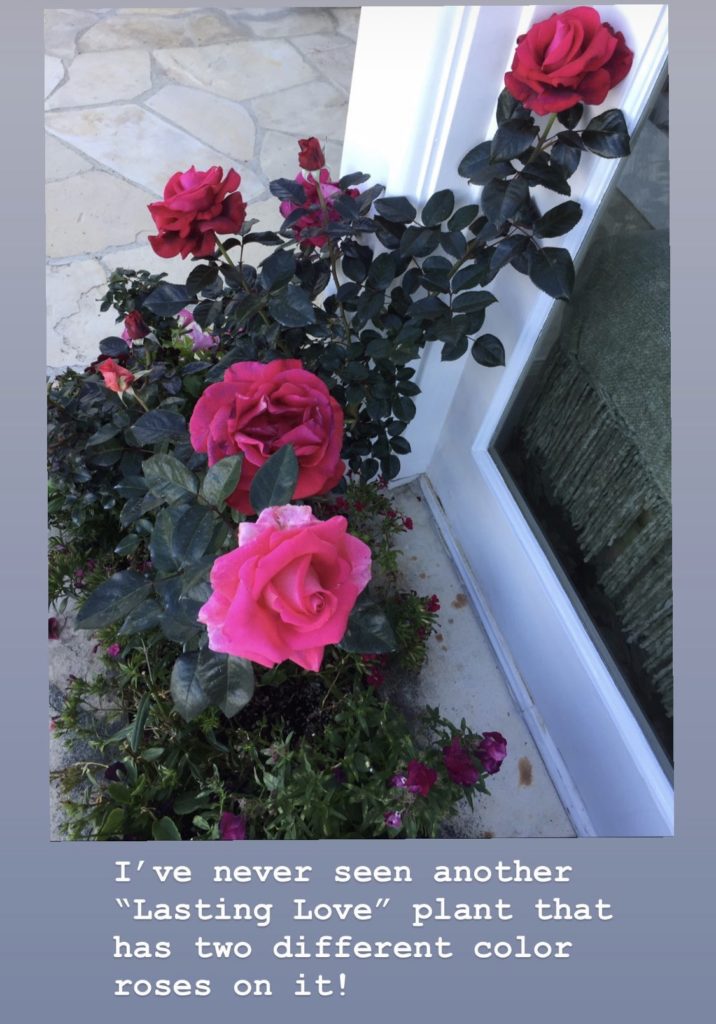 Lasting Love rose bushes blossom with hybrid tea roses which have a powerful perfume like aroma. They were first introduced to the USA in 2005 and were hybridized by Michel Adam in France in 1993.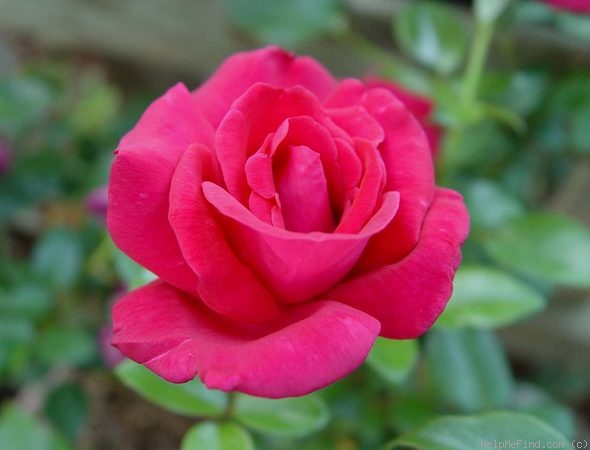 The roses are typically 4-5" blooms with petals of 25, and feature a blend of dusky red to dark pink. The petals are cupped with a high-centering bloom form. This plant typically grows to 30-35 inches and tends to be more red in milder temperatures. The foliage is a glossy very dark and rich green. The roses bloom in flushes throughout the season.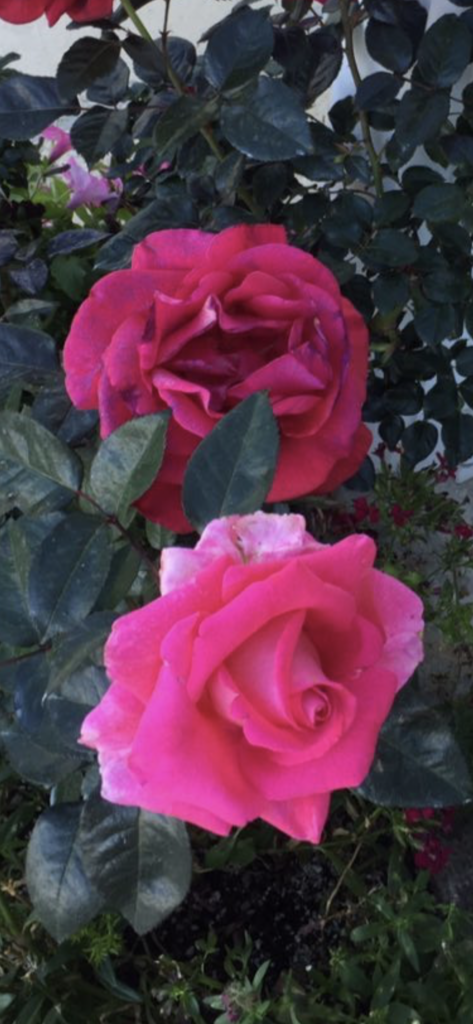 Barbra's rose bush is absolutely unique to have multiple colors and on a fashion note, some of the roses are clearly going for a Schiaparelli look with their "shocking pink" hue.