Meet The Fockers whipped cream scene caftan

Now is your chance to snag this Barbra Streisand costume piece to benefit an amazing cause. Barbra wore this flowing caftan while portraying Rozalin Focker in the hilarious whipped cream scene in Meet The Fockers (2004). This was the first time in twenty-four years that Barbra acted in a film she did not direct or produce. She was however, very involved with selecting her own costumes under the guidance of costume designer Carol Ramsey. Many of the pieces in the film came from her own collection. Though Meet The Fockers was not popular with film critics, it was a commercial success, grossing $46 million on opening weekend in North America.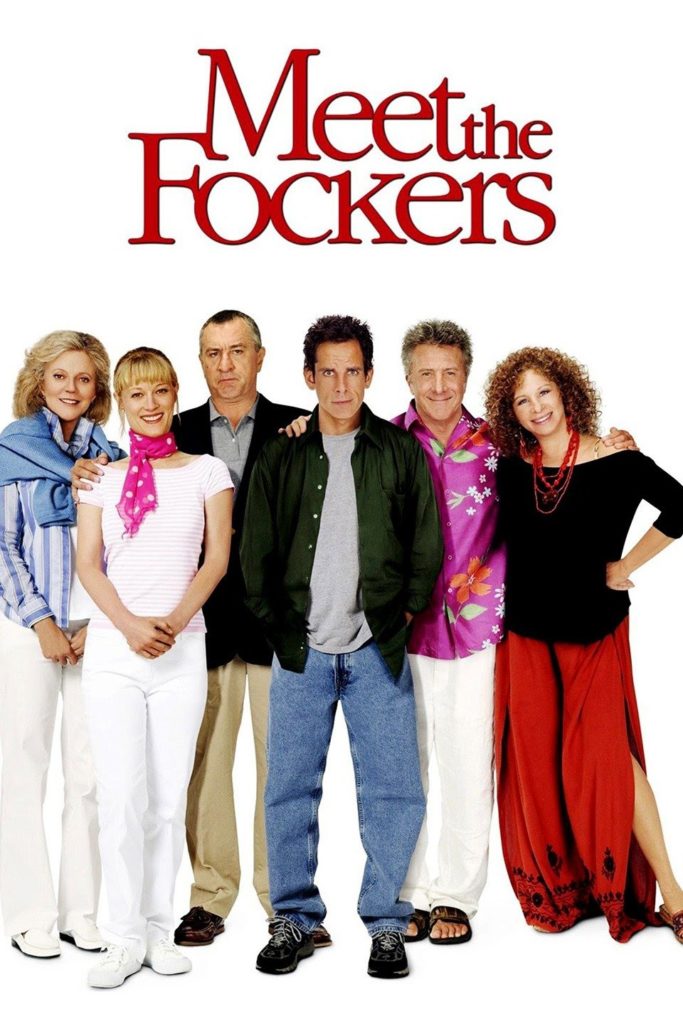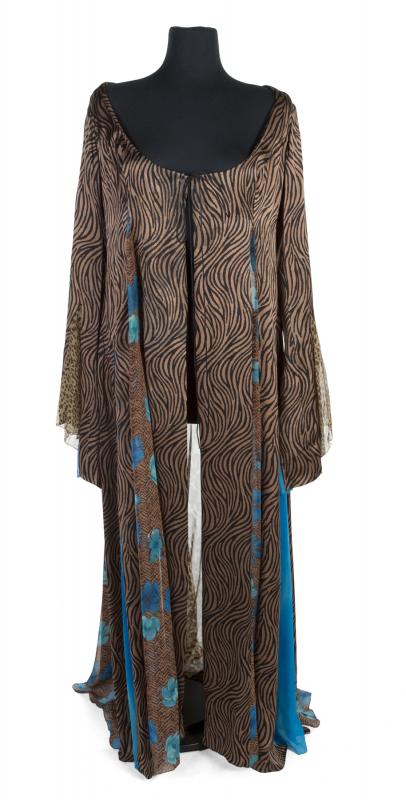 This printed silk-chiffon piece was perfect in the parade of boho-chic outfits of Roz Focker. It features a deep scoop neck which fastens with a black tie and clasp. Two darts at the bust introduce gored panels which create the peek-a-boo under layer of the caftan. These a have contrasting motif of pale and dark blue poppies splashed over a black and brown etched style motif. The intricate lines and shapes in this fabric bring to mind the paint strokes in a Van Gogh paintings.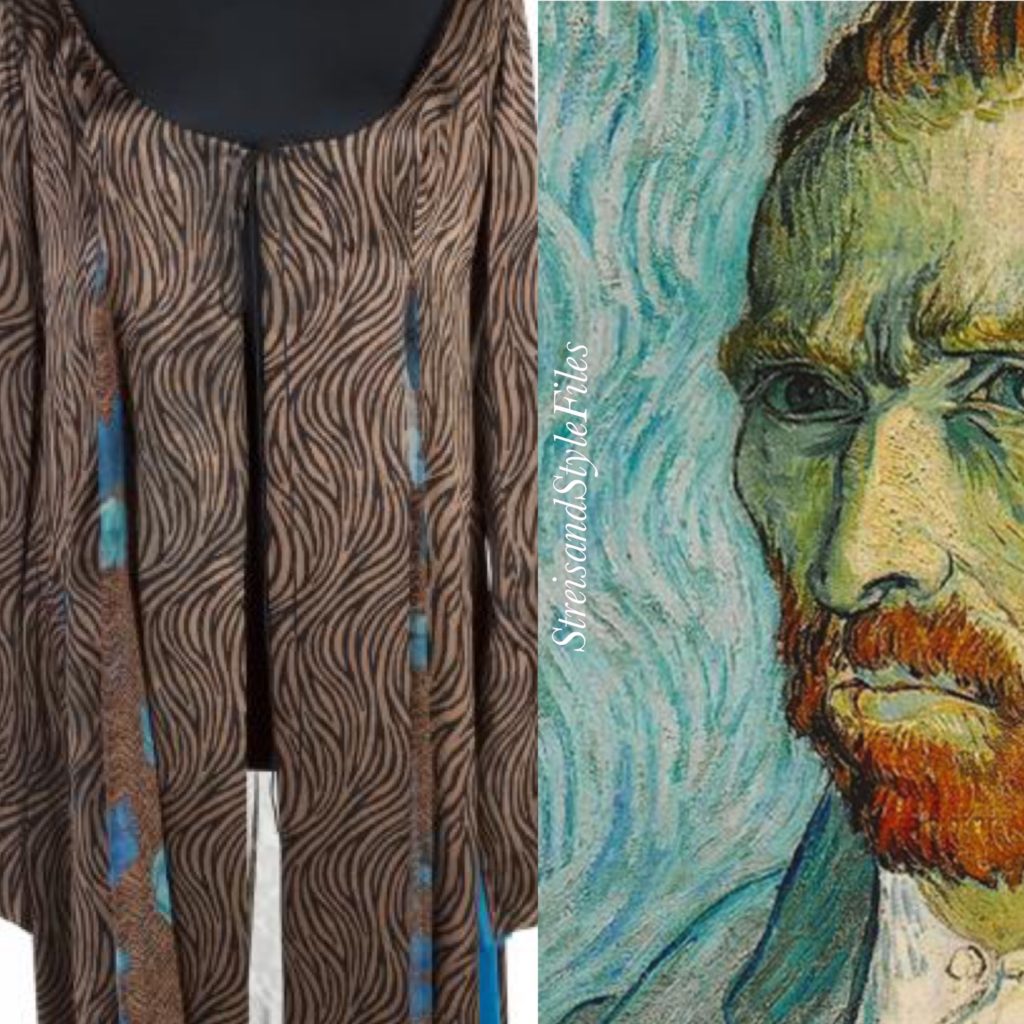 Gored panels continue around the sides of this caftan, alternating florals with solid blue chiffon. There are also several panels of leopard print throughout. The bell sleeves feature the beautiful detail of a slight puff at each shoulder and also have solid blue and leopard panels.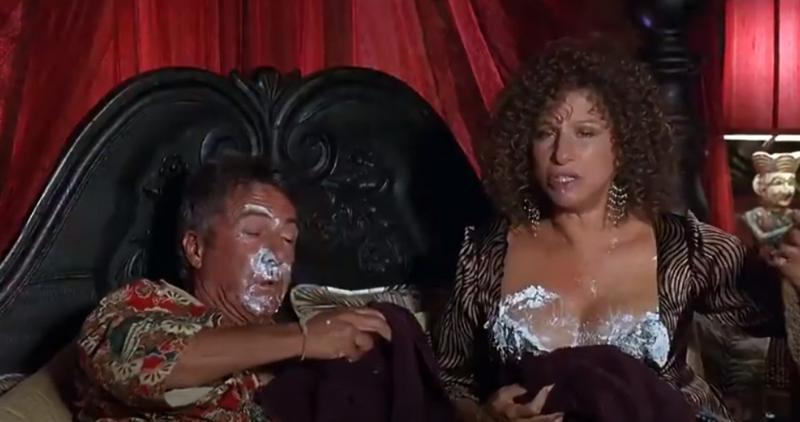 This costume piece was donated by Barbra as part of the Julien's Auctions Musicares charity relief auction which will take place on September 9th at 10AM PDT. Julien's notes "A friend and ally of the music community, MusiCares was established by the Recording Academy to safeguard the health and well-being of all music people. A four-star charity and safety net in times of need, MusiCares offers confidential preventive, recovery, and emergency programs to address financial, medical, and personal health issues. Through the generosity of donors and volunteer professionals, their dedicated team works across the country to ensure the music community has the resources and support it needs."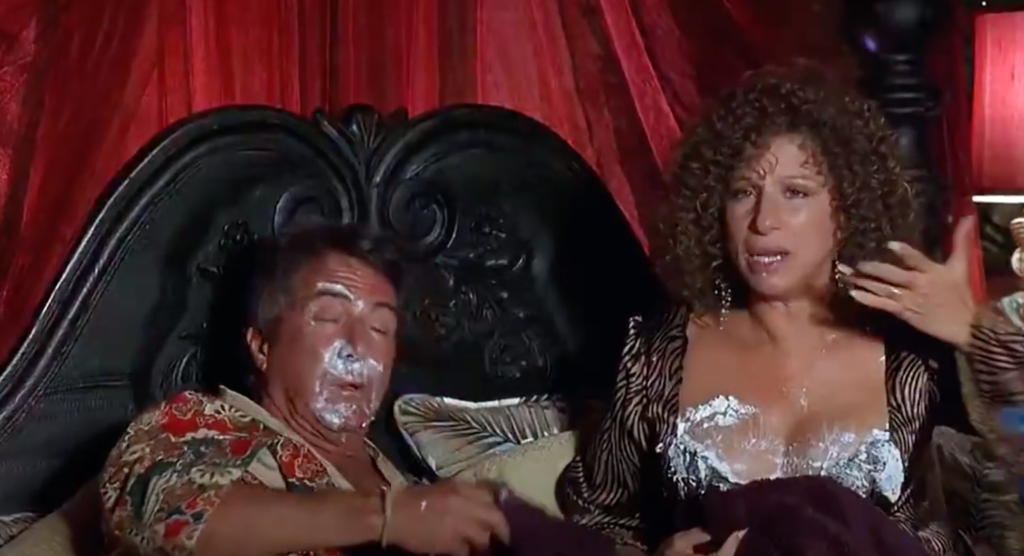 You can register now to bid on this item, which is currently bid up to $3,500.00