Barbra's John Singer Sargent Painting "Miss Eleanor Brooks"
Barbra Streisand was photographed by Emily Berl with her exquisite John Singer Sargent painting for her New York Times August, 2016 story "Barbra Streisand Sets The Record Straight."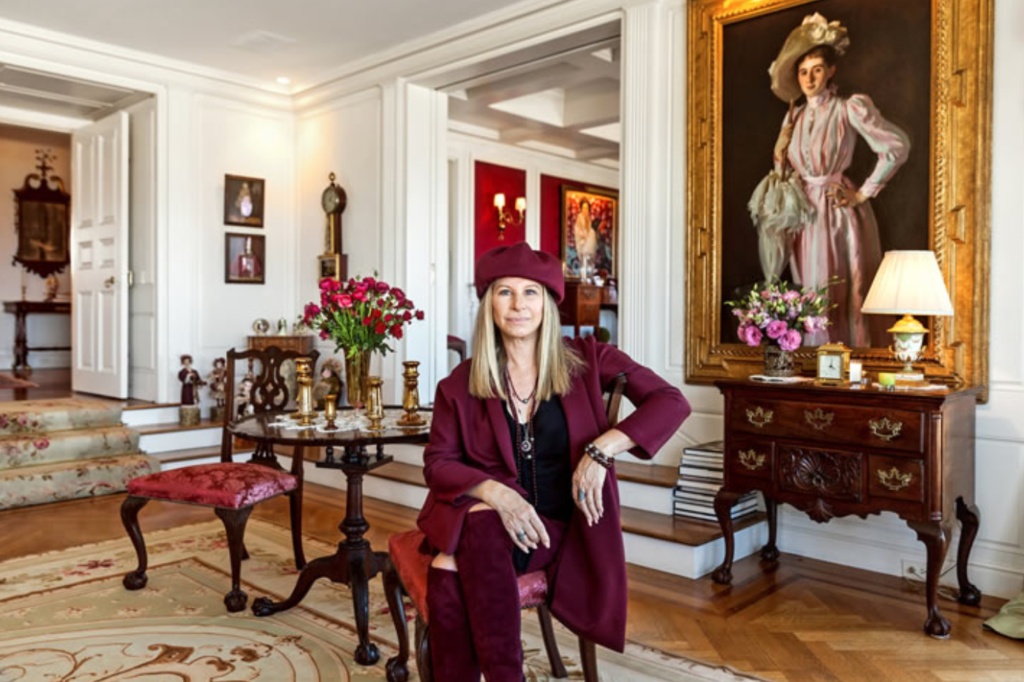 In this interview by Ben Brantley, Barbra talked about her upcoming "Encore: Movie Partners Sing Broadway" album, her experience with Judy Garland, performing live, and her career. Looking back she stated "I don't know that I would have the chutzpah now." In a more somber part of the interview Barbra is asked if she ever feels serene at her Malibu residence. She responded "No, not really, sad to say."
Barbra featured a photo of this painting in her living room on page 261 of her 2010 book "My Passion For Design." She notes that she always places pink flowers in front of the Sargent piece. The pink theme for this room began with two throw pillows made from pieces of antique Aubusson. These had stunning shades of "faded apple green with red and dark pink flowers." Barbra also points out that "Only American artwork is hung in this room. Did you notice that all the women in the portraits are dressed in pink?"
The John Singer Sargent painting hanging on Barbra's wall is titled "Miss Eleanor Brooks". It was painted in 1890 at Point of Rocks in West Medford, Massachusetts. It is oil on canvas and 61" X 31". Brooks was twenty-three when she posed for this portrait. After her marriage in 1891, she took the name Mrs. Richard Middlecott Saltonstall.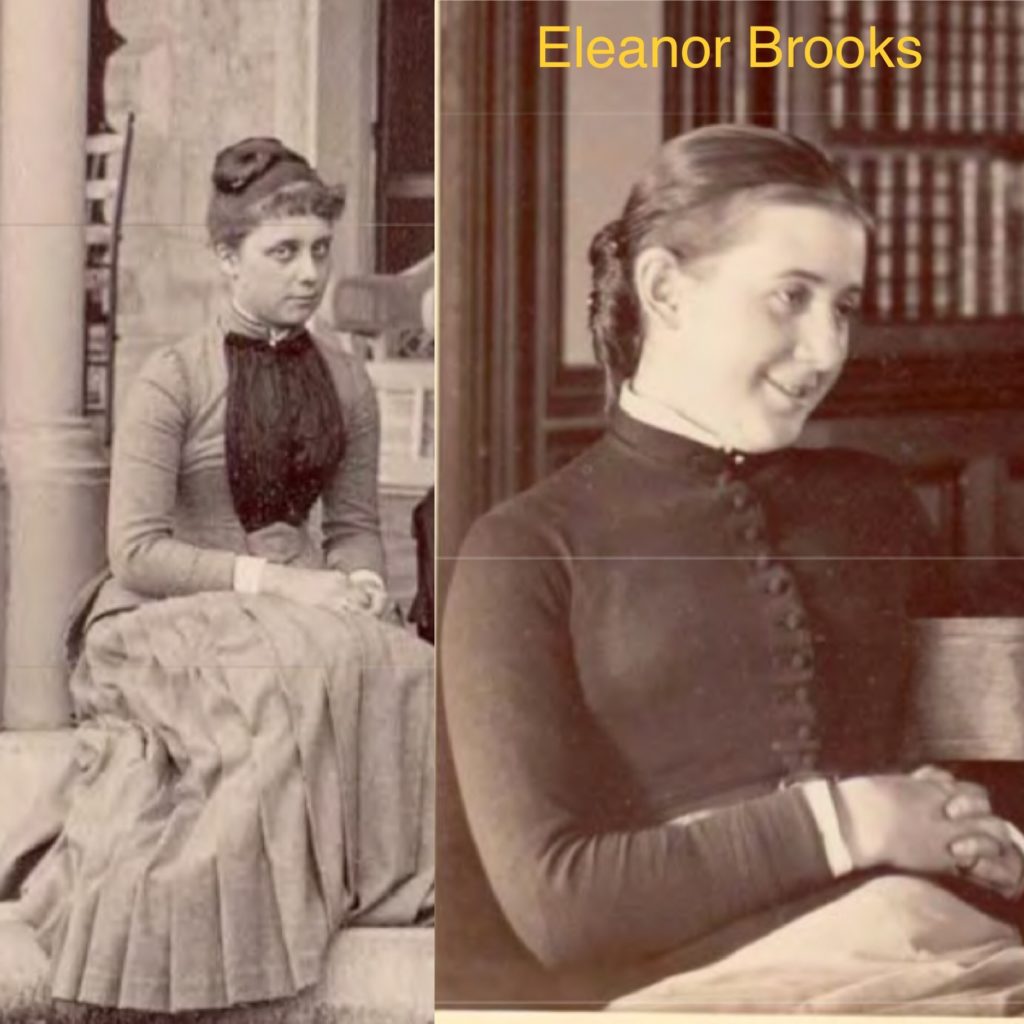 Their son Leveret Saltonstall (1892-1979) would go on to be a United States Senator from 1945-1967 and serve as the 55th Governor of Massachusetts.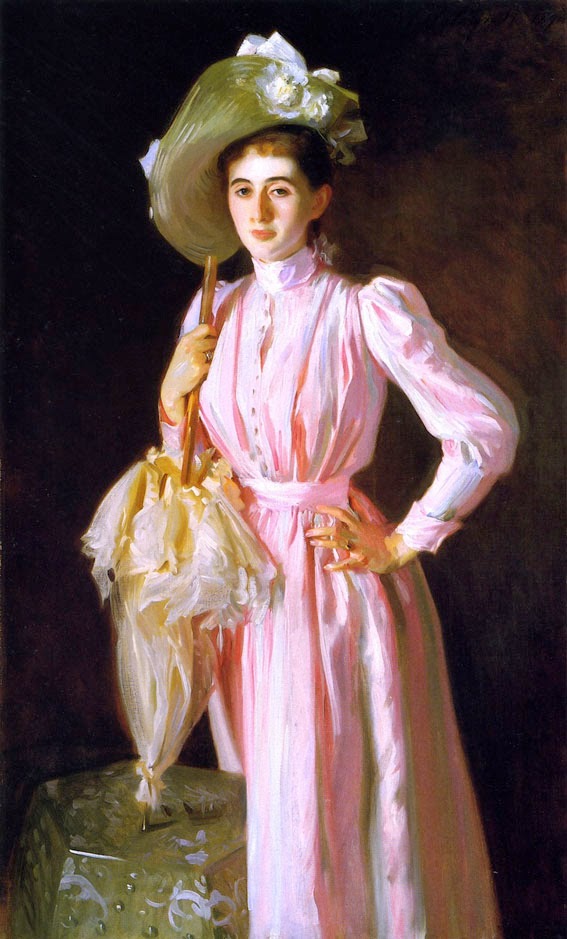 Sargent had done business with Eleanor's wealthy grandfather with his family's shipping firm years prior to this painting. He also created portraits of Eleanor's father Peter Chardon Brooks and painted her mother Sarah Lawrence Brooks in 1890. These two paintings can be seen today at the Medford-Brooks Estate in MA.
Sargent traveled from his home in London to complete these three paintings, which were all commissioned by the Brooks family. A Sargent commission was quite expensive at the time costing $5,000 per portrait. He would often review the clients' wardrobe to help chose suitable attire. Usually a portrait required eight to ten sittings from the subject. When finished he would select an appropriate frame for the piece.
Barbra's painting still has its original Stanford White frame.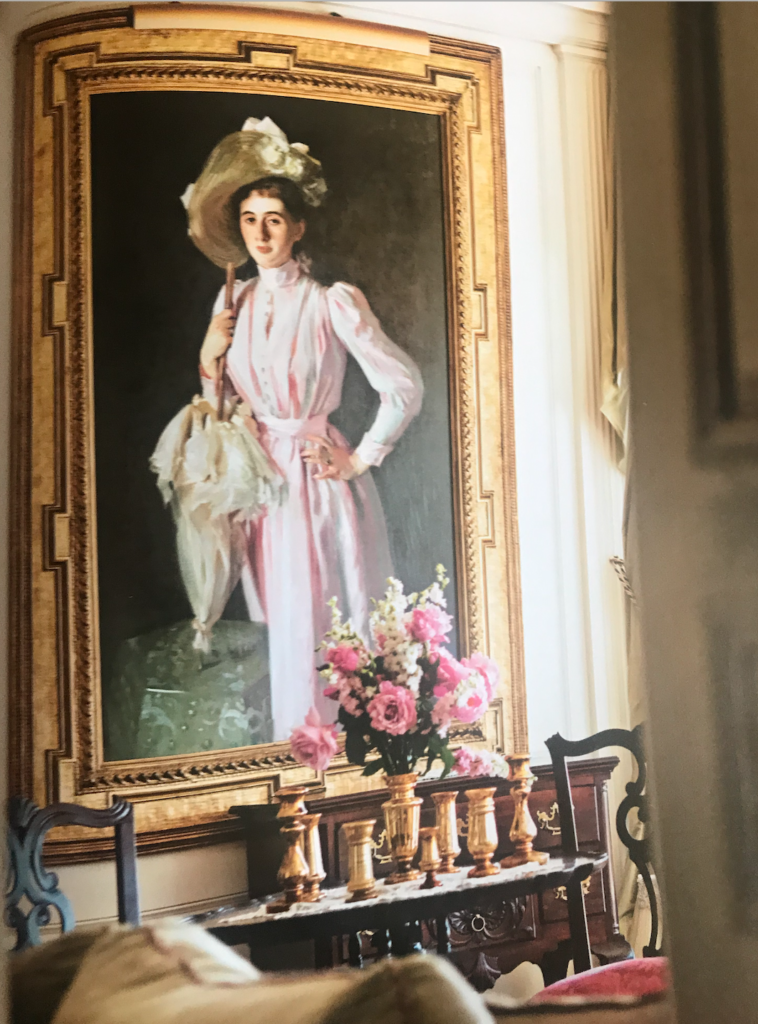 John Singer Sargent (1856-1925) was the most successful portrait painter of his era. He was born to American parents in Florence, Italy. He studied in Italy, Germany and Paris with Carolus-Duran who's influence would be pivotal to his career. Sargent would go on to create over 900 oil paintings and more than 2,000 watercolors, as well as many sketches and charcoal drawings. His most famous and controversial work was Portrait of Madame X (1884). Sargent himself stated in 1915 that it was "I suppose it is the best thing I have done." The negative response to this painting in Paris was what prompted Sargents move to London. In 1887-1888 Sargent took his first trip to New York and Boston where he painted 20 important commissions. He continues to visit the USA to paint when hired. After 1907 he stopped doing portraits and focused on landscapes.
The provenance of Barbra's painting was with Eleanor Brooks Saltonstall until her death in 1961 and descended in the Brooks-Saltonstall family through 1999, so it is likely she purchased the piece that year or at some point thereafter.