"My Name is Barbra, Two" album cover and "My Name is Barbra" TV special in a Halston hat
Barbra Streisand wore this beautiful straw Halston hat on the cover of her My Name is Barbra, Two album (1965) as well as in her first ever TV special My Name Is Barbra which was broadcast by CBS on April 28th, 1965. This was Barbra's sixth studio album. It was released in October, 1965 in synergy with the rebroadcast of the TV special on CBS. My Name is Barbra, Two is certified Platinum and peaked at #2 in the U.S.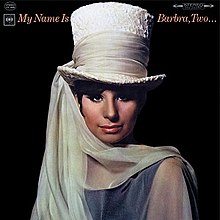 This album cover photo was taken from a fashion shoot by Roger Prigent which appeared in the April 24, 1965 TV Guide: Volume 13, no 17 issue #630. In the story "Barbra's Fabulous Fashions" Barbra models several of the outfits she wore in her Bergdorf Goodman medley.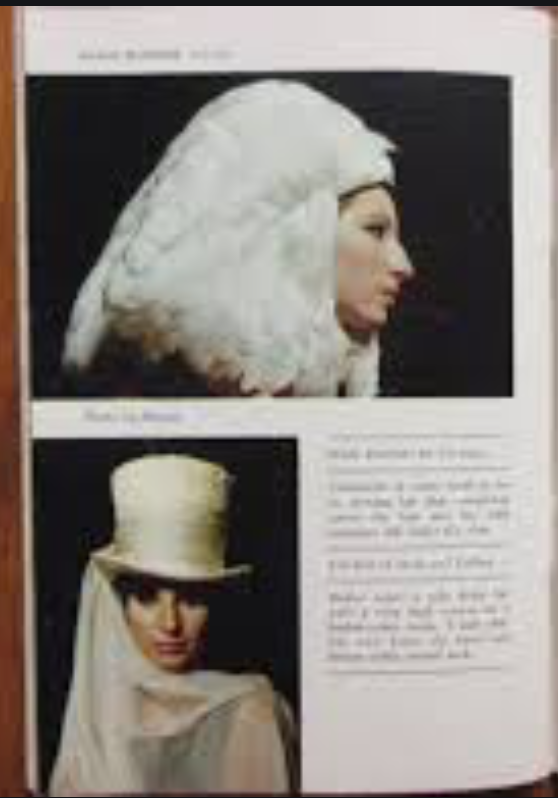 In this photo, instead of the broadtail suit and riding jacket worn with the hat in the special, it is paired with a Bill Blass black leather dress which can also be seen in the medley segment.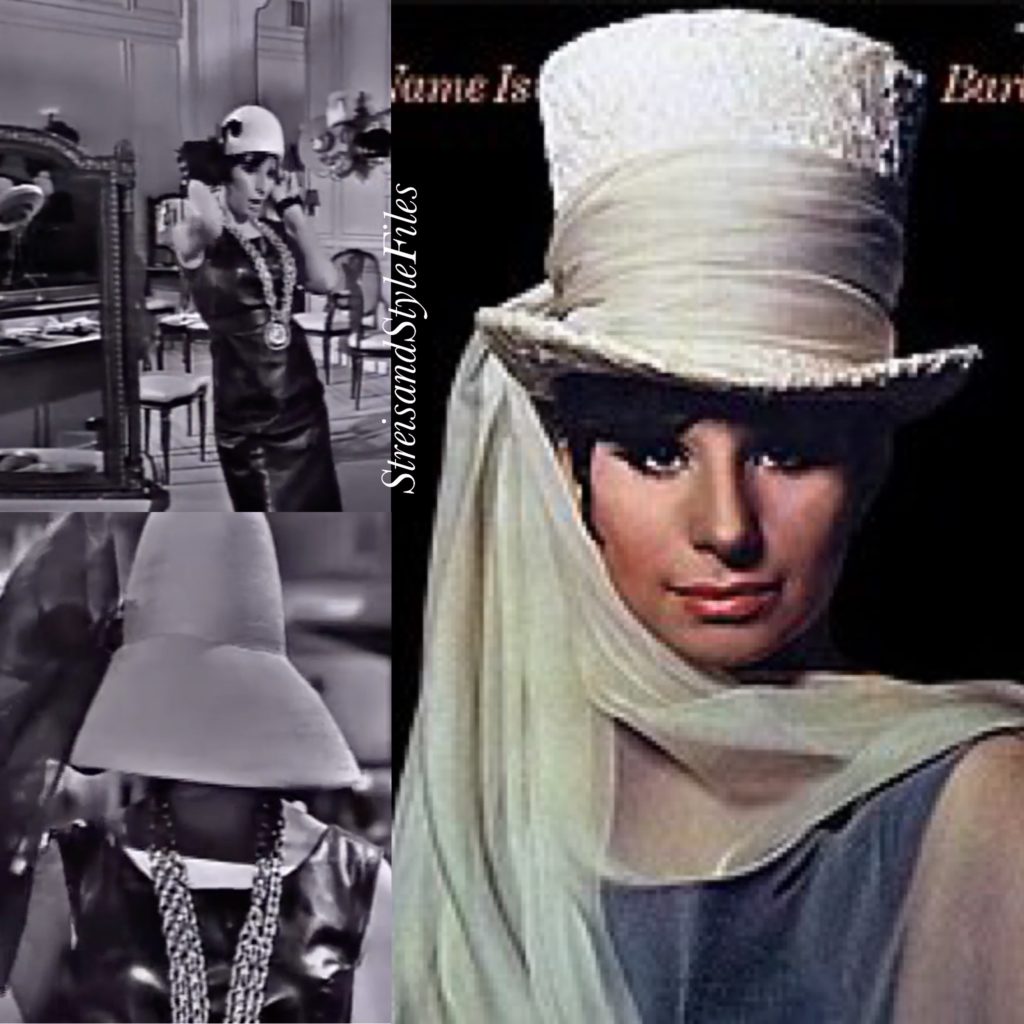 The pale beige, basket weave high-crown hat features its dramatic long cream chiffon pulled toward the front and draped around Barbra's left shoulder. The soft creamy aesthetic of this photo has always reminded me of an antique painting.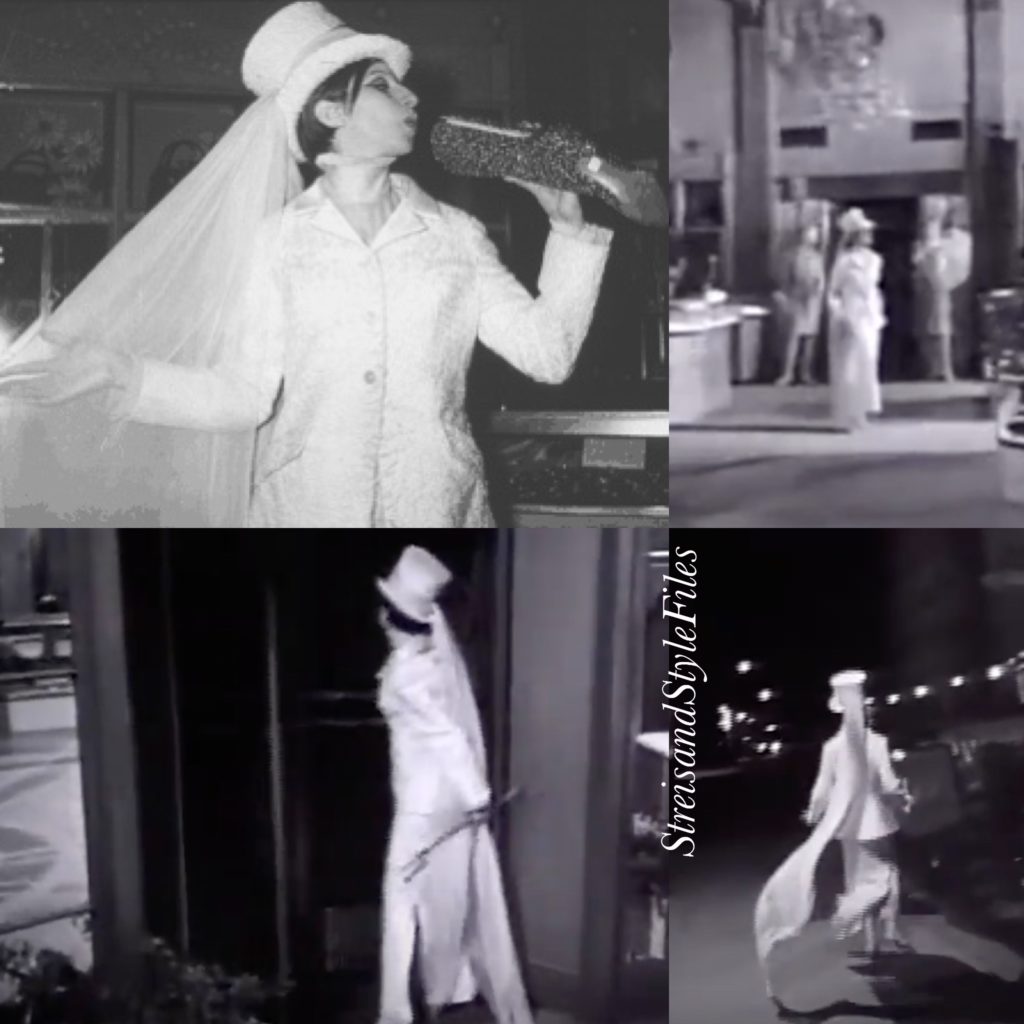 You'll see this hat appear again toward the very end of the Second Hand Rose medley in My Name Is Barbra. This scene, which was shot in Bergdorf Goodman features a fun and frenetic fashion show filled with Halston hats paired with lush Partos furs and Bill Blass dresses. Barbra chose Partos for this sequence since she had been incredibly impressed by his designs after attending a show of his fur collection on Sept 28th, 1964. The several yards of chiffon which create the band of this hat made it exquisite onscreen. It whipped in the wind and gave so much movement to the scene as Barbra made her dramatic exit into a horse drawn carriage outside of the department store.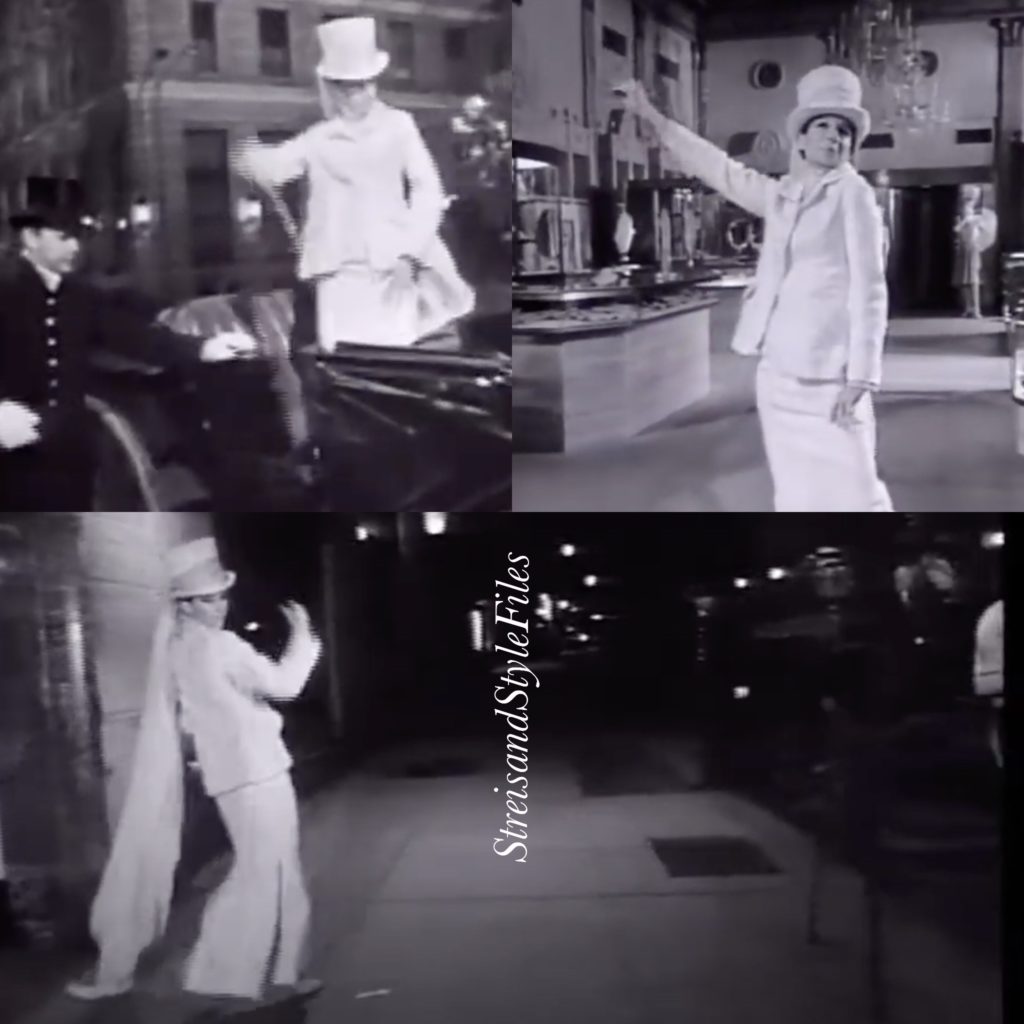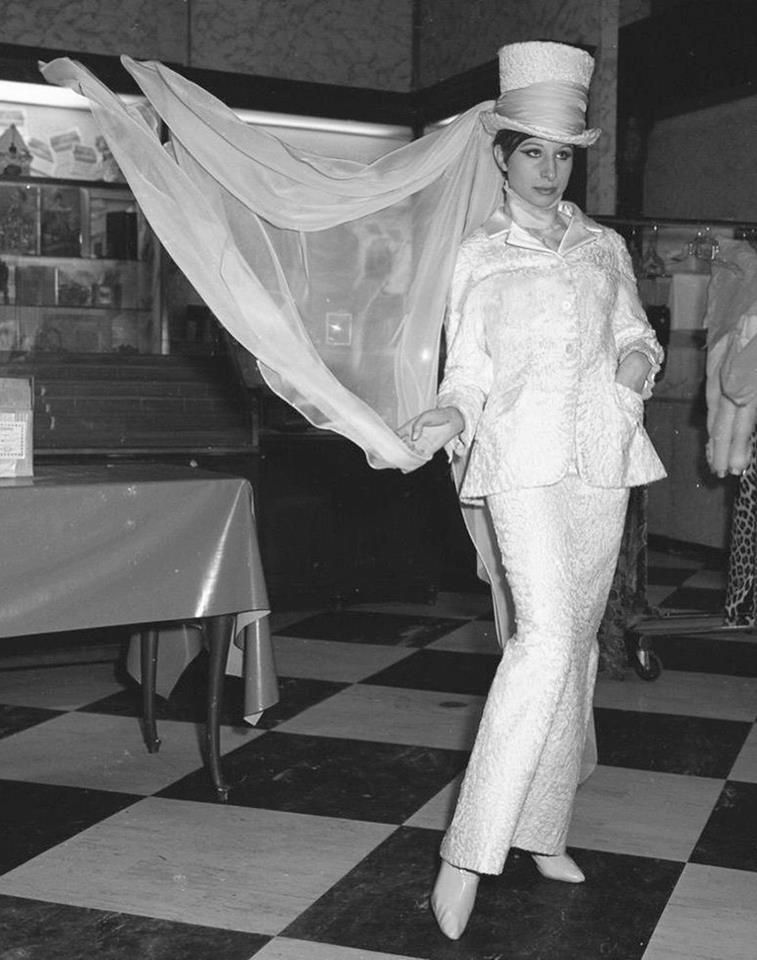 Regarding the special, Barbra recalled "I remember the experience of making this show as one of the most joyful of my career. That is until it came time to watch it. I'll never forget, I was in Funny Girl on Broadway at the time and the whole cast had crammed into my dressing room to watch the first 15 minutes during intermission. Finally the big moment came, nine o' clock, but there was no singing, there was no picture, I couldn't believe it! My first television special and the engineer forgot to push the button to start the show. When it finally did come on it was in the middle of a sentence." That same night, Bergdorf's owners Andrew and Nena Goodman held a buffet supper in their apt over the Fifth Avenue store. TVs were installed all around the 22 room penthouse for the occasion. Dinner was finally served when Barbra arrived from the theatre at midnight.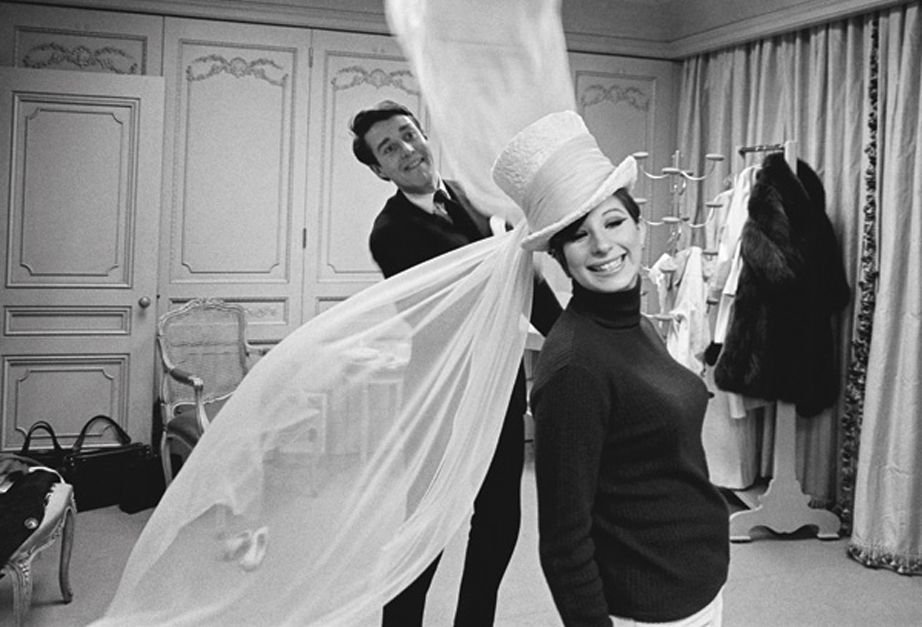 The special was a smash hit and was met with rave reviews. Hal Humphrey of the Los Angeles Times wrote "It has often been said of some performers that they possess a talent and maturity beyond their years, that they must have been old when they were only the age of 3. Barbra Streisand is in this category." My Name is Barbra went on to win five Primetime Emmy Awards, a Peabody Award and a Directors Guild of America Award for Outstanding Directorial Achievement in Television.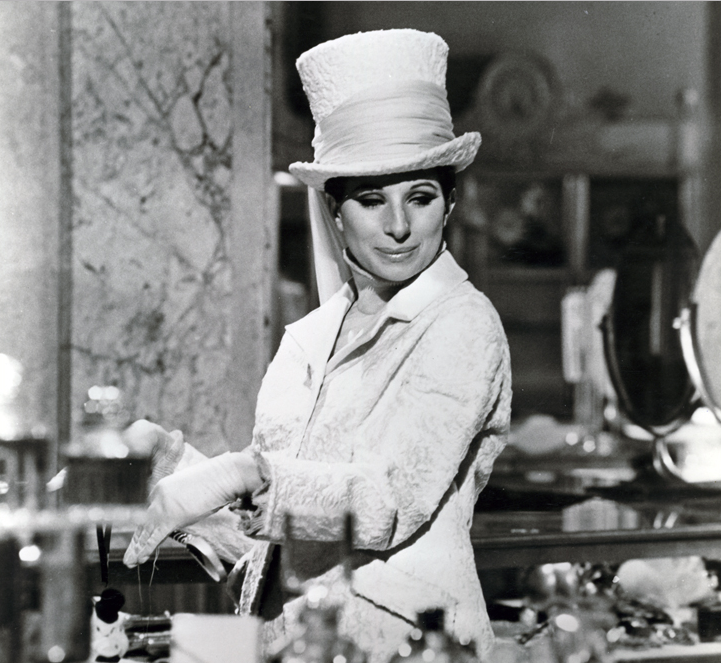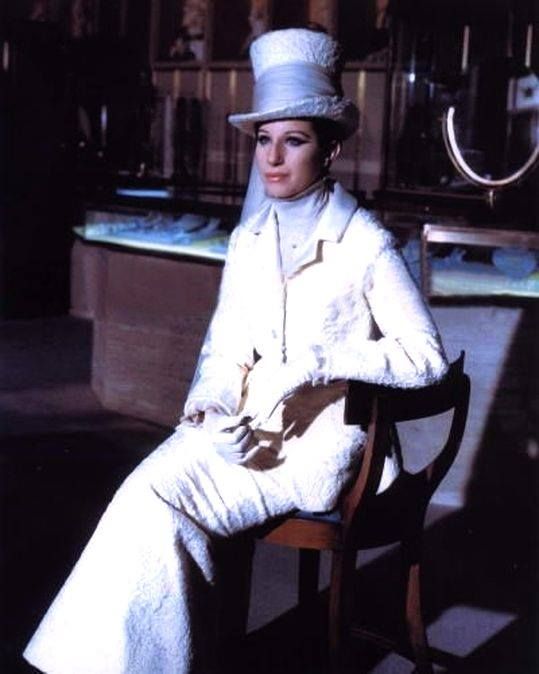 Halston (born Roy Halston Frowick) grew up in Des Moines, Iowa. He learned to sew from his grandmother and was soon making and tailoring clothes for his family. After graduating high school in 1950 he attended Indiana University and School of the Art Institute of Chicago and worked as a window dresser. He opened his first hat business in 1953 but it took until 1957 before he was able to open a boutique the "Boulevard Salon".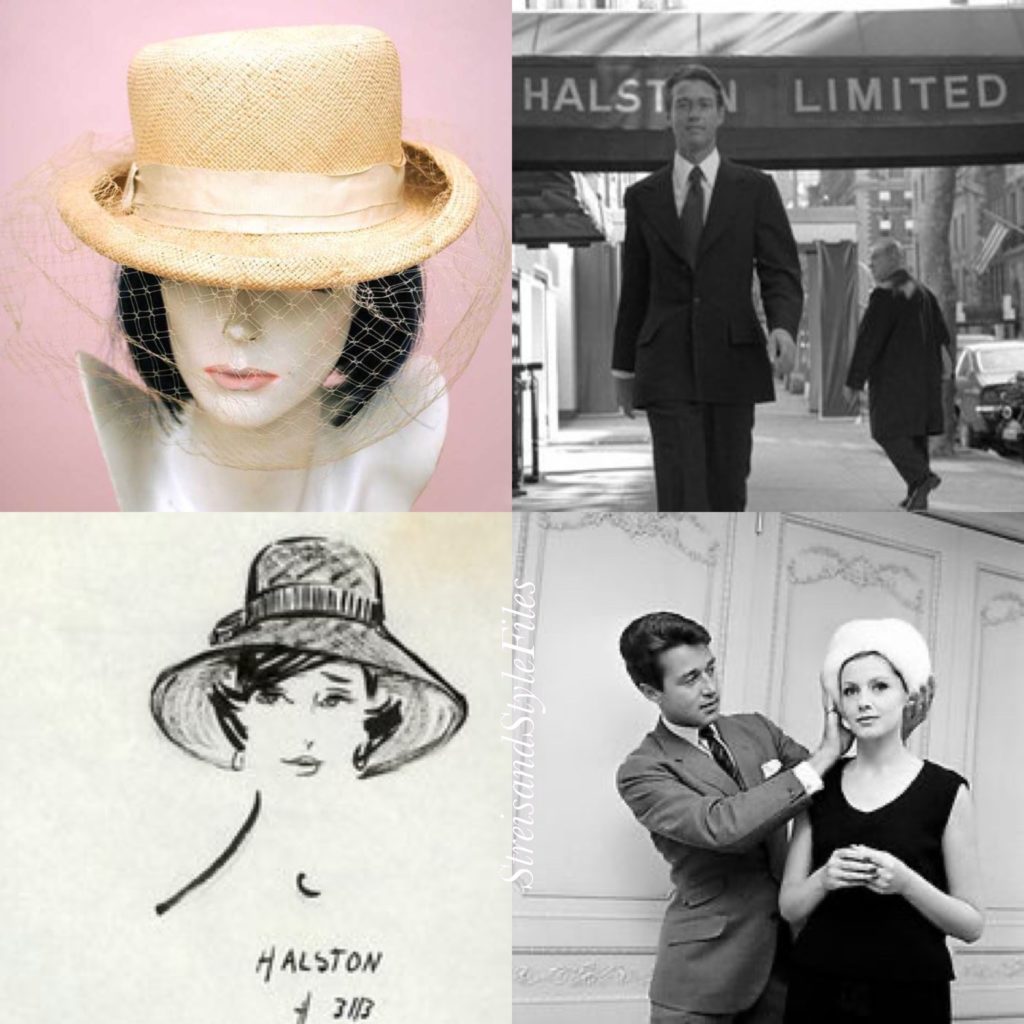 It was around this time that he started using his middle name only on his designs. Later that year Halston moved to NYC to work for milliner Lilly Daché and quickly was promoted to co-designer. In this position he made connections with so many fashion editors and publishers that he was able to score the position of head milliner at the Bergdorf Goodman hat salon. Halston became a star after designing the iconic pillbox hat for Jacqueline Kennedy and began to expand to designing women's clothing in 1966. His first NYC boutique opened on Madison Avenue in 1968. By the 1970's hats had fallen out of fashion but luckily Texas based millionaire Estelle Marsh backed the development of Halston's first ready-to-wear line. Just like his hats, his clothes were a huge hit and were worn by celebrities like Elizabeth Taylor, Liza Minelli and Bianca Jagger. He made a huge splash by using ultra-suede fabric in his designs and brought the caftan back to popularity. Halston outfits are synonymous with the 1970's. By 1973 his brand was worth $30 million and he decided to sell it to Norton Simon Inc. for $16 million. He remained principal designer and retained creative control. His designs grew to include mens-wear, luggage, bedding and even a perfume which he released in collaboration with Max Factor. This perfume featured a teardrop shaped bottle designed by Elsa Peretti and went on to become one of the best-selling fragrances of all time.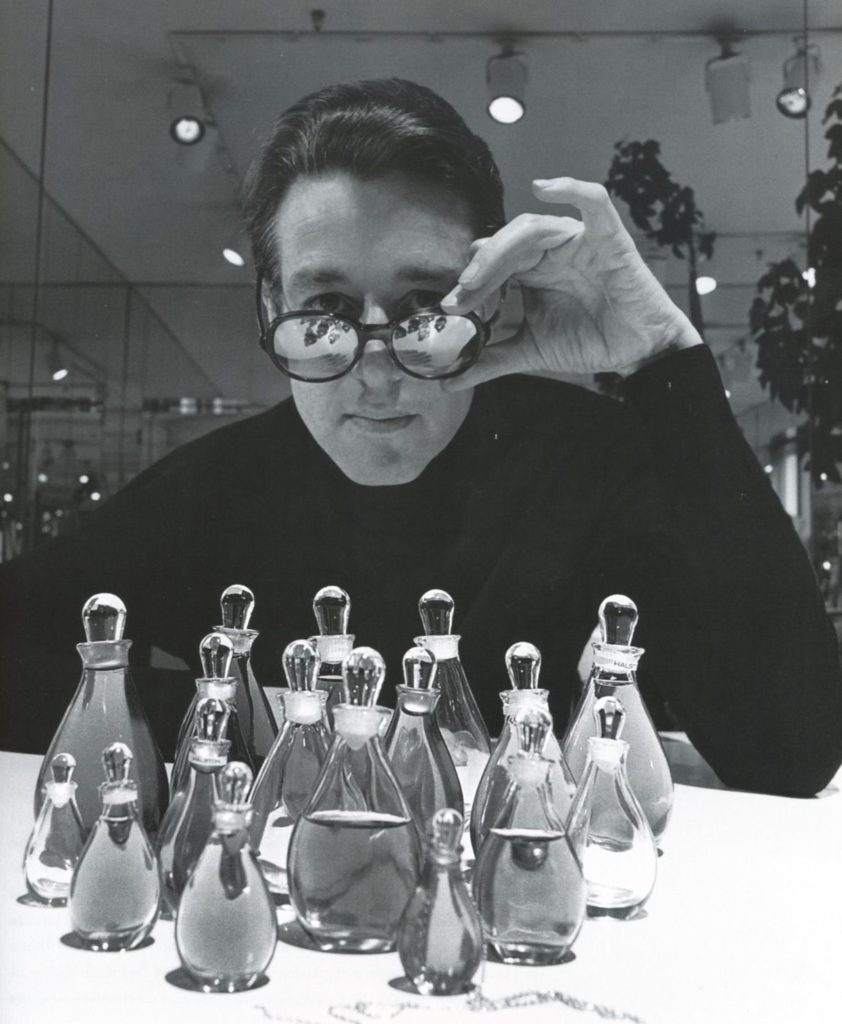 Halston's famous group of models were dubbed the "Halstonettes" by André Leon Talley and he was often photographed with them. Also notable are Halston's contributions to uniforms. In 1976 he designed the U.S. Olympic Team uniforms and the 1977 flight attendant uniforms for Braniff International Airways. He additionally designed uniforms for the NYPD and Girl Scouts.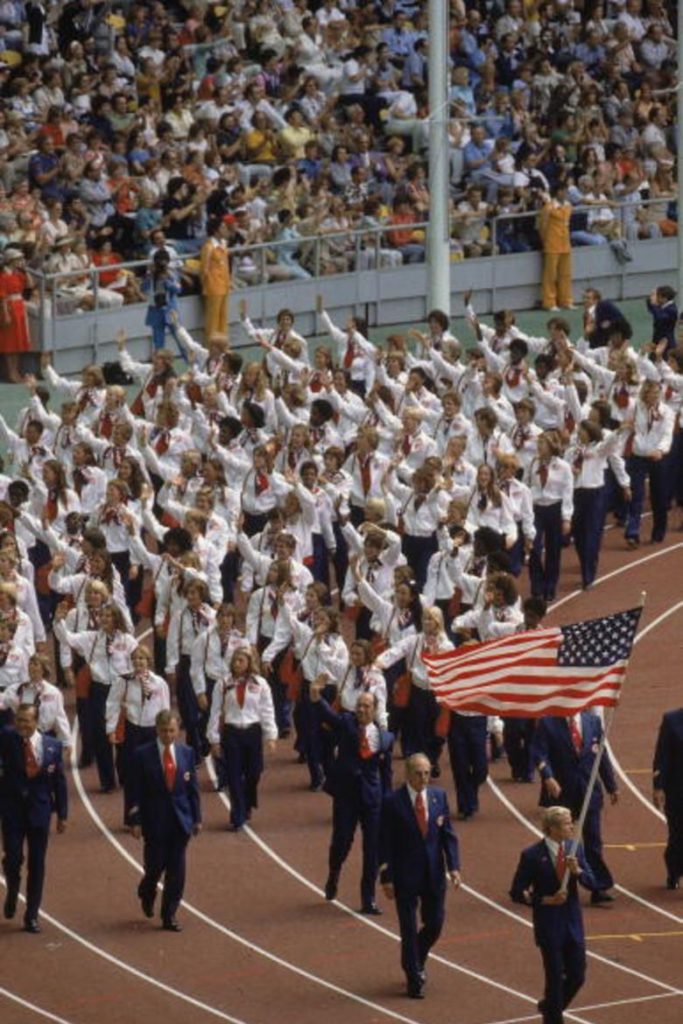 In 1983 Halston's brand was acquired by Esmark Inc. and it changed hands several times. He lost control and was no longer allowed to design, though he attempted to buy it back with no success. When the company was bought by Revlon they put Halston on salary, but he declined to sign a new contract after learning that they planned to continue the line without his input.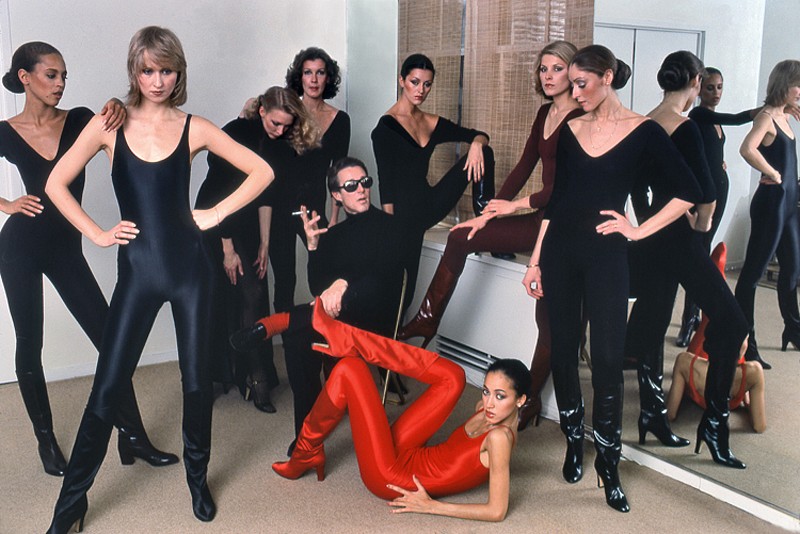 Halston tested positive for HIV in 1988 and died in 1990 of Kaposi's sarcoma. Today the Halston brand remains as a luxury lifestyle brand and is headed by Robert Rodriguez as chief creative officer. Rodriguez said in a statement: "I am honored and delighted to be part of Halston. Roy Halston Frowick was the creator of luxury American fashion. It is with great respect and admiration that I continue to lead the legacy and his iconic signature."