On The Tonight Show In Sheryl Lowe Jewelry
Barbra Streisand wore a "Tree of Life" necklace by Sheryl Lowe for her appearance on The Tonight Show Starring Jimmy Fallon on Sept 15, 2014. This appearance, to promote her forthcoming album "Partners" which was released on 9/16/14, marked Barbra's return to late night in 51 years. The album went on to top the US Billboard 200 sales charts, selling over 196,000 copies in the first week.
During this appearance Fallon gave Barbra the entire hour, letting her sit at his host's desk and even joined her in a medley of duets from the new album.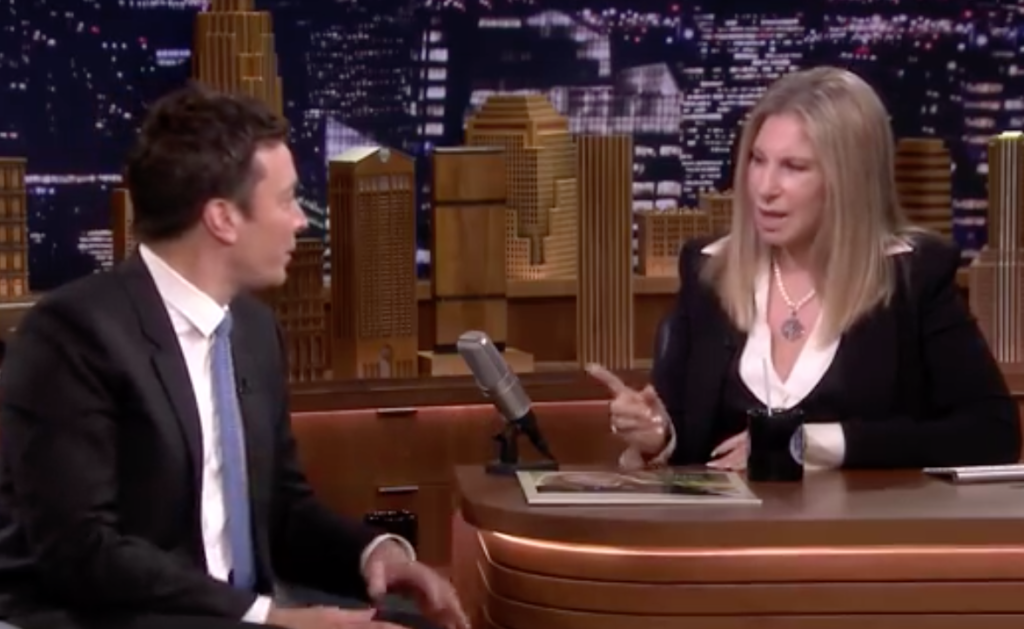 Fallon admitted that he expected Barbra to be more difficult off camera, to which she responded "You know, I'm quite ordinary, simple. We lead a very simple life. We really don't like the big-time stardom thing."
Barbra has been seen wearing various Sheryl Lowe pieces publicly since 2011. They accent her personal style extremely well and provide a stunning focal point to her outfits. This "Tree Of Life" pendant necklace looked amazing with her black and white ensemble. The piece was crafted with white bone, 14k gold and pavé diamonds which are signature elements used in many of Lowe's designs. A similar design was sold at Neiman Marcus as part of the 2016 collection.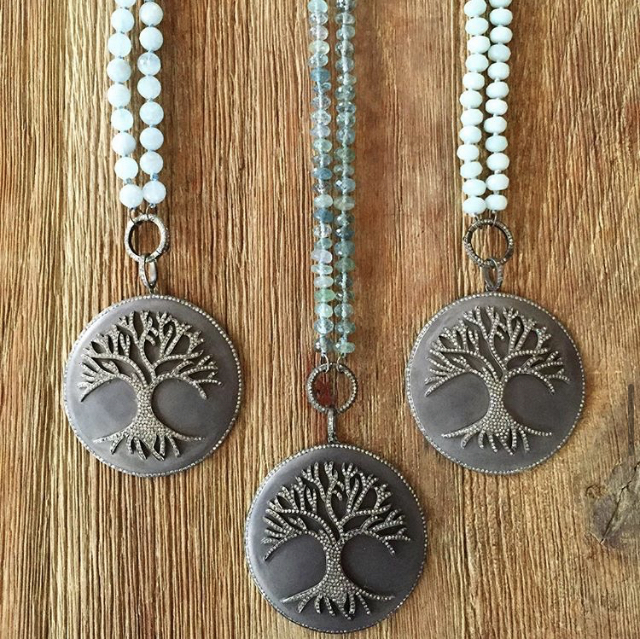 The tree of life is a symbol of a fresh start on life, positive energy, good health and a bright future. It is also a symbol of immortality, growth and strength. A tree grows old, yet it bears seeds that contain its very essence and in this way, the tree becomes immortal. The tree of life is referenced as important symbolism in nearly every religion.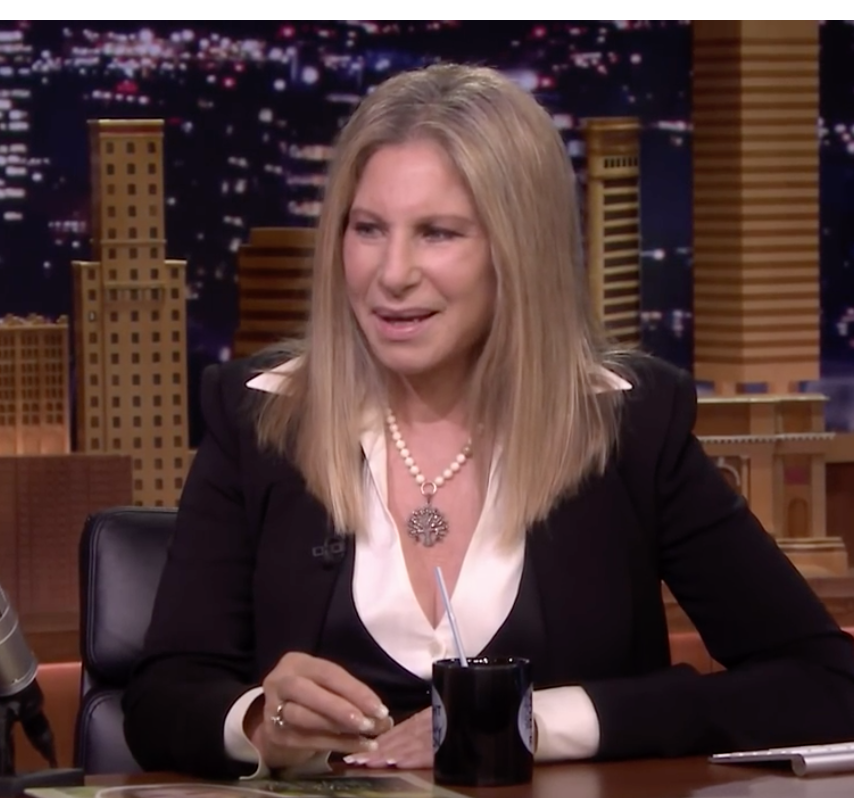 Sheryl Lowe's website describes "A trained artist and dynamic creative with a lifelong passion for design, Sheryl Lowe draws inspiration from her Southern California upbringing surrounded by sand, surf, and the Sunset Strip. Growing up in the '70s, Sheryl first began making jewelry at a young age as a form of self-expression. After art school, she made a name for herself as a makeup artist for over 30 major motion pictures where she met her husband, actor Rob Lowe. From there she shifted her focus to interior design, where her skillful approach and exquisite taste earned her multiple features in publications like Architectural Digest. As her work and spiritual beliefs took her all over the world, Sheryl's interest in collecting multicultural treasures reignited her passion for jewelry.
Over the last decade, Sheryl has dedicated her career to jewelry design, honing her craft and perfecting her process. By fusing the healing energy of ocean and mountain landscapes with a fearless rocker point of view, her open-hearted spirit shines through each artisanal piece. Sheryl creates jewelry that invites women to find strength in pushing boundaries.
Spirituality as well as introducing her customers to unique stones with special healing properties is important to Sheryl. She brings an individualistic point of view to her designs as she is always searching for unique gemstones outside what's expected from traditional jewelry designers. Sourcing from diverse mines, hunting for antique or recycled stones and repurposing previously used gems are all part of her design process."