Release Me 2 press in a cozy blue Donna Karan cardigan
Barbra Streisand wore a blue Donna Karan V-neck cardigan for her interview with Zane Lowe to promote her latest album, Release Me 2.
She previously wore this same look in several other sneak peak clips for the album, as well as in her pre-recorded award presentation at Prix Michel Legrand on June 19, 2021 (which were all presumably filmed on the same day.) Fans might also recognize this sweater from the 2009 Love Is The Answer photo shoot by Firooz Zahedi.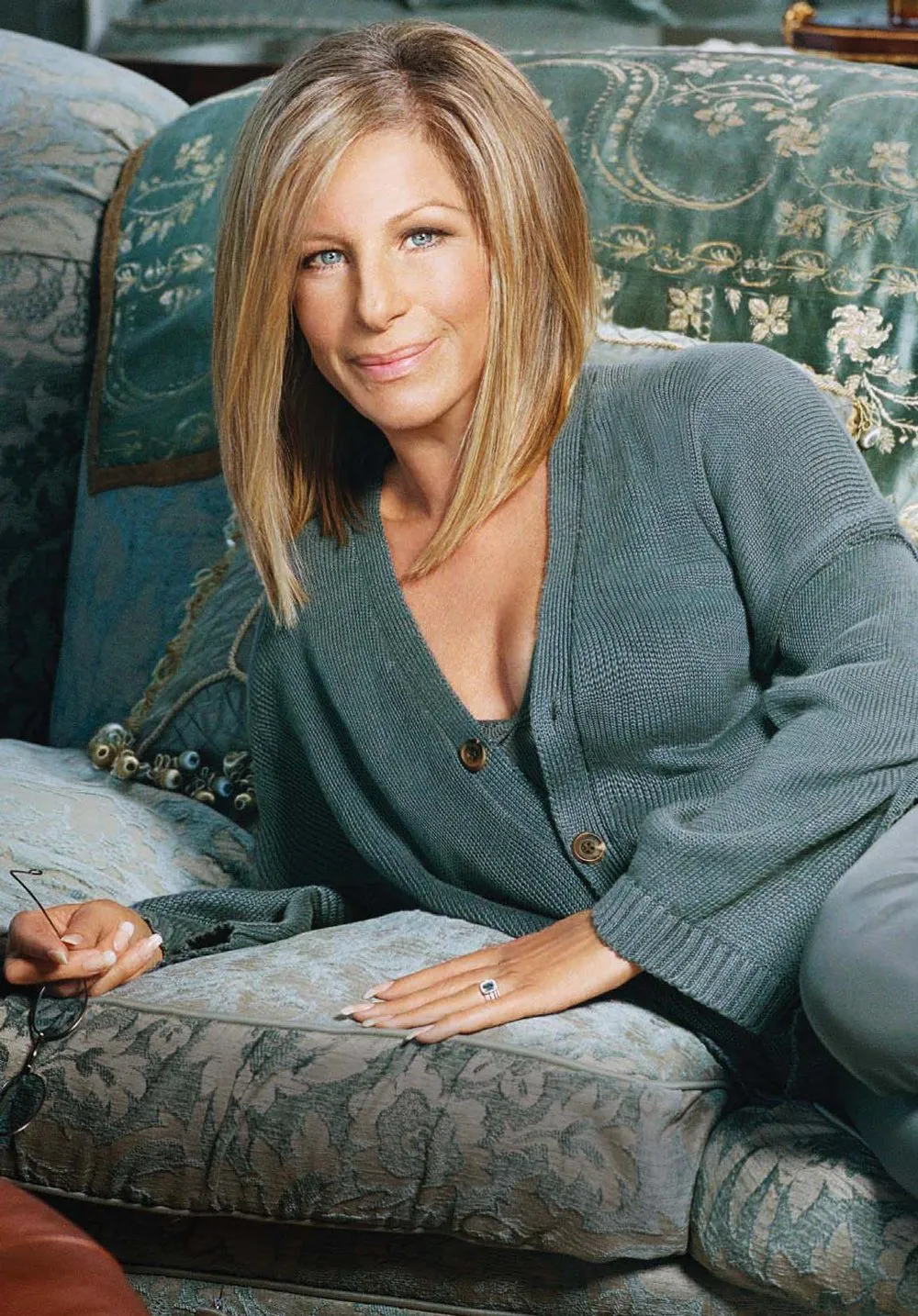 During her interview with Lowe, Streisand mentioned her throwback look stating "When I last wore this sweater it was for the Love Is The Answer album." A full page photo of Streisand in this sweater also appears in her book "My Passion For Design" on page 107. Here you can also see the difference lighting made in the hue of the sweater in contrast to the recent videos.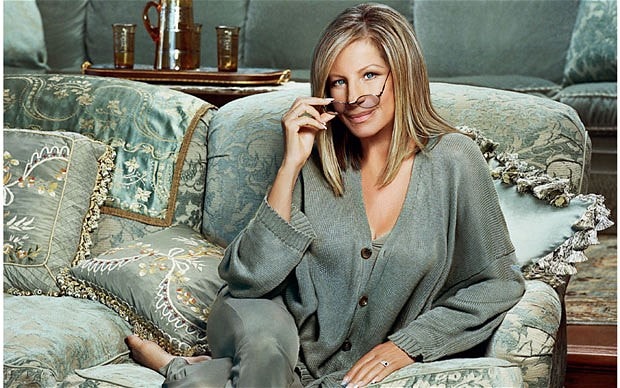 In the chapter, "The Screening Room", Barbra described how her painting by Paul Helleu inspired her to do the room in shades of blue with brown wood. She described the colors in the screening room as "the color of the sea-a watery blue with a hint of green, and sometimes gray that can look deeper of paler depending on the light." She also noted that one day she sent her assistant Renata to Pacific Design Center with her "favorite blue sweater" in hand to match to potential fabrics. Renata was able to find the perfect washed damask that was then used to upholster a couch in the room (p.107). Barbra referenced the painting again in her interview with Lowe stating "I bought this painting of this women before I built this house, because of, you see, the blue table? I said that's what the color of the living room/screening room should be. So once I get a tip, then I can fulfill the dream of it, you know what I mean? The fabric for the walls, the color of the paint, the color of beautiful wood." Given how well this sweater complements the colors in the screening room it makes sense that Barbra chose to wear it for her latest interviews that were filmed there.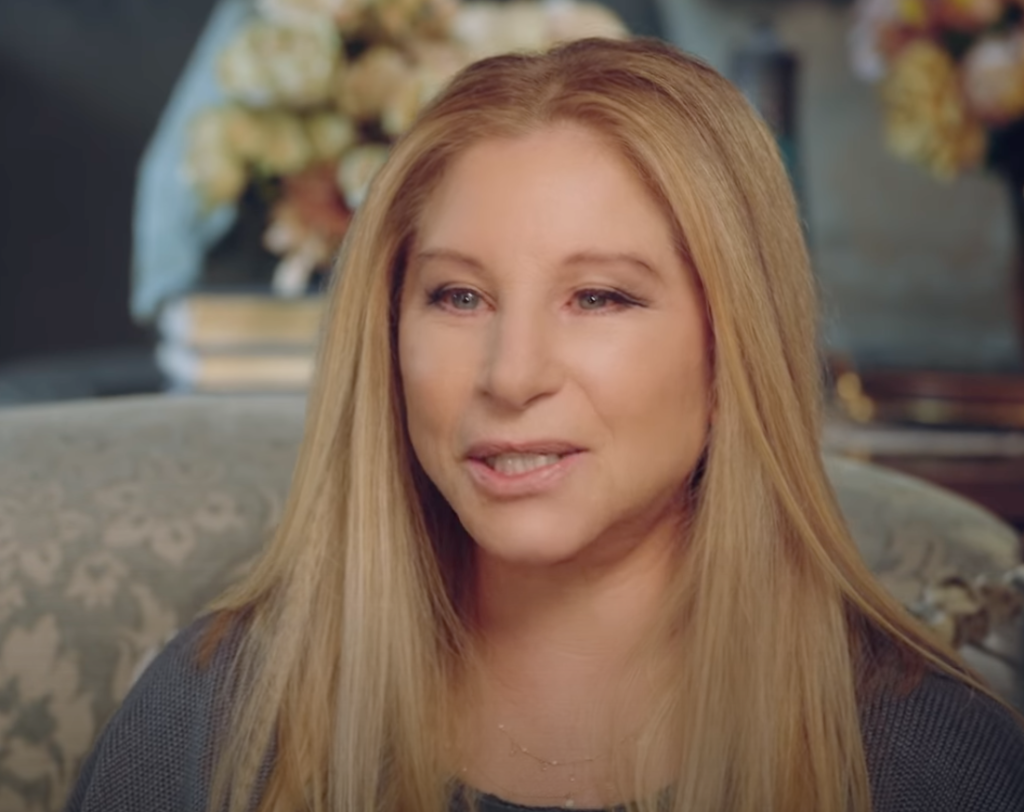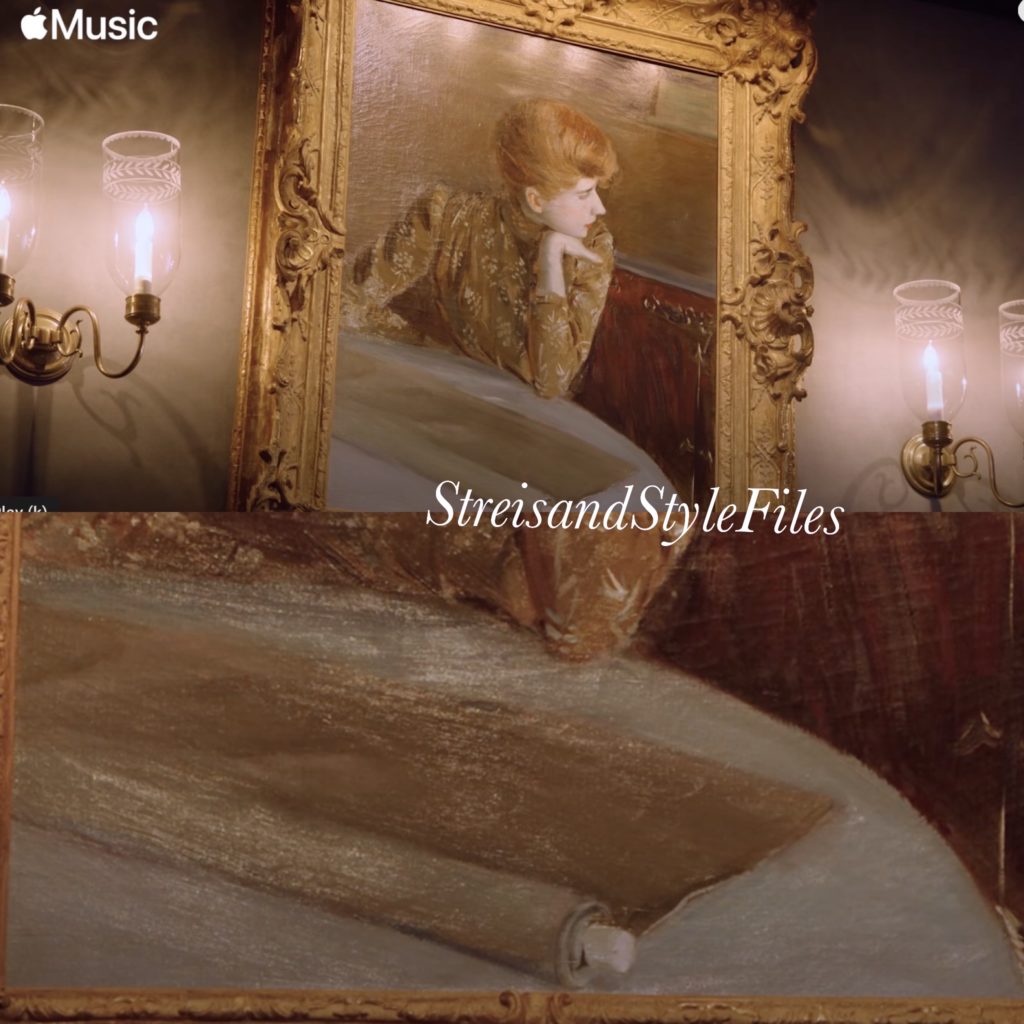 Barbra accessorized her cozy look with a delicate multi-strand gold necklace and layered gold bracelets featuring several small charms including an evil eye symbol crafted from pavé diamonds. Streisand has worn Sheryl Lowe's jewelry multiple times in the past, and though not confirmed, this looks very similar to some of Lowe's evil eye designs. The evil eye is a negative look or stare directed at another person, usually when they are unaware, and is known to be a curse. The symbol dates back to 6th century Greece when it was painted on pottery that served evil adverting functions. Wearing an evil eye amulet is a sign of spiritual protection against the negativity of others. The eye symbol is said to redirect any negative energy aimed at you and keep you safe and positive. It is also said to ward off bad luck.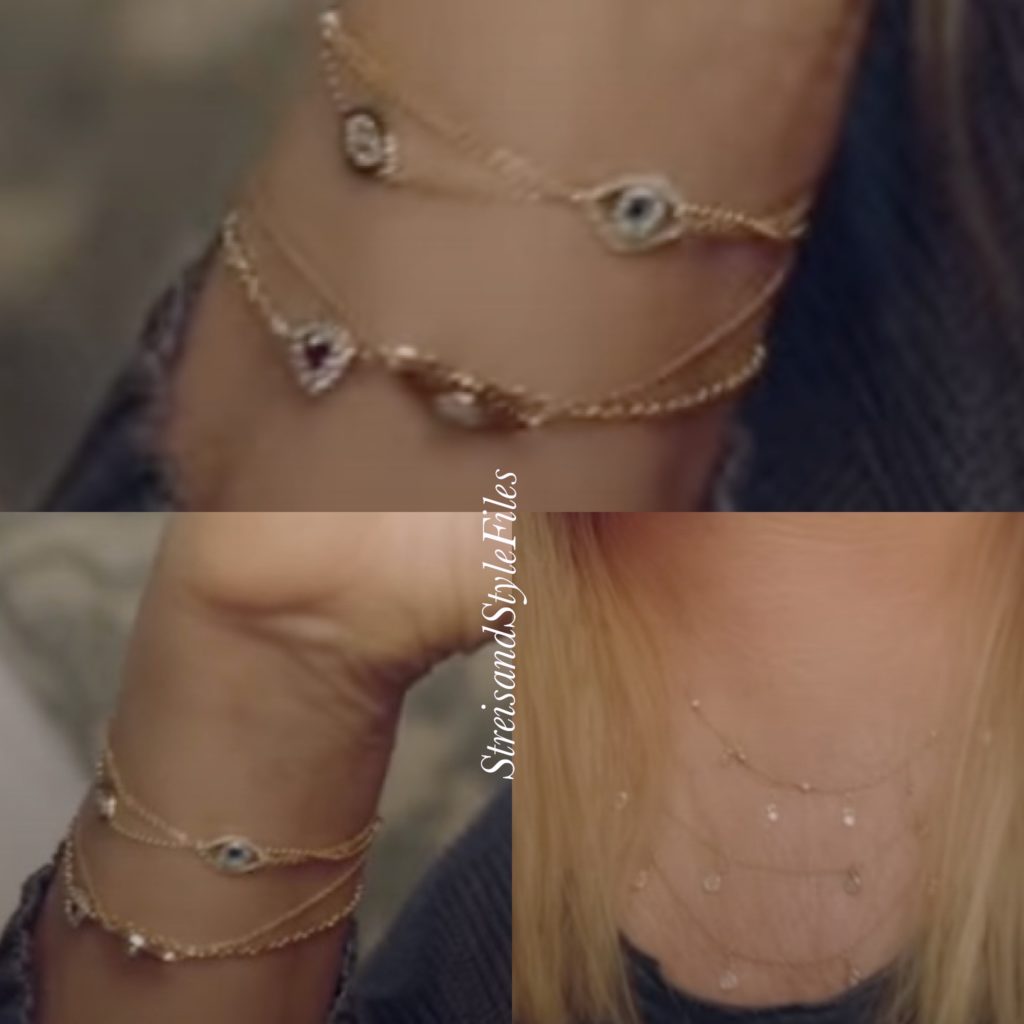 My favorite part about Barbra's Release Me 2 look is that she had fun with her hair and brought back some crimped strips throughout. Many people don't know that Barbra's hair is the reason the crimping iron was invented. There are, however, multiple conflicting stories floating around on exactly what year the crimping iron came to be. The first states that Geri Cusenza and her husband John Sebastian were working at Jon Peter's Beverly Hills hair salon in the 1970's. Cusenza assisted Peters on the photo shoot for Streisand's April, 1975 Vogue issue with photographer Francesco Scavullo. These photos would later be used as the "Classical Barbra" key art in 1976. Geri was reportedly frustrated after spending half a day laboring over dozens of tiny braids to create a crimped effect in Streisand's hair, and sought a solution to make it go faster. This is when she had the idea to invent the crimping iron. The tool would soon become a game changer, and crimped hair became a massive worldwide trend in the 1980's. Inspired by textile crimpers, the revolutionary crimping iron was presented to guests of the NY Beauty Show and millions were sold in only two days.
A conflicting story published on Sebastion Professional's website tells us that the crimping iron was invented in 1972 for Cusenza to use on Streisand's hair for the Butterfly album cover. If this is the case, they oddly show a photo of Streisand from the Scavullo shoot.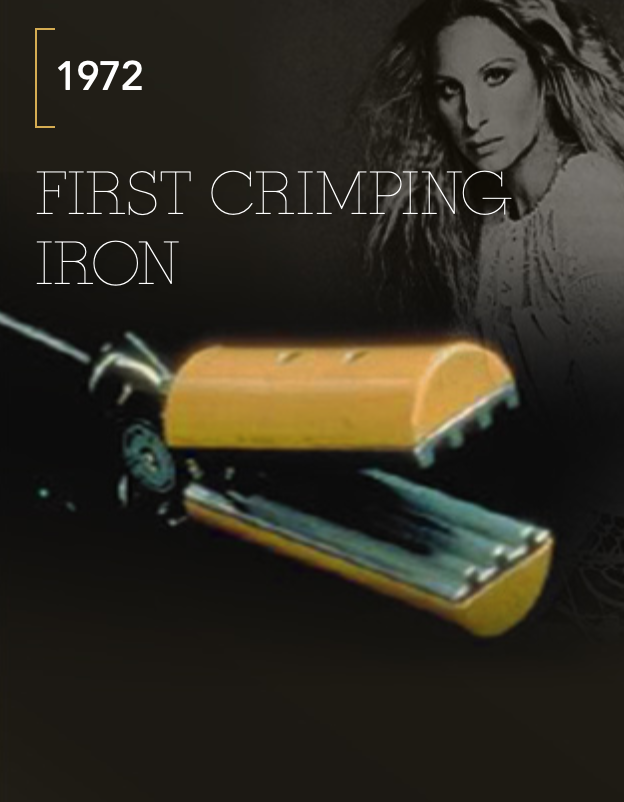 There are several reasons this doesn't add up. First, the Butterfly album was made in 1974, not 1972. Next, the album cover was conceived by Jon Peters as a stick of butter with a fly on it, so Barbra was not photographed for the cover. The information available is unclear, but what we do know for sure that Streisand is the reason the crimping iron came to be. I love that she continues to work crimps into her looks every so often. Overall, Barbra's casual and cozy look was perfect for press during a pandemic album release when a vast majority of people have embraced working from home and the comfy clothes that come along with it.