The 42nd annual Chaplin Award Gala in Kaat Tilley
Barbra Streisand wore a luminous fern green gown by Kaat Tilley, paired with a rare Art Nouveau René Lalique collar as she attended the 42nd annual Chaplin Award Gala on April 27, 2015. The star-studded event took place at Lincoln Center's Alice Tully Hall in New York City, where Barbra presented the award to her friend and The Way We Were co-star, Robert Redford for his accomplishments in film and environmentalism. Barbra had previously worn this gown beneath a beautiful floral overlay in Sept. 2002 when she performed at the National Democratic Gala (a Benefit to Help Win a Democratic Majority in the U.S. House of Representatives) accompanied by David Foster at the Kodak Theatre in Hollywood, CA.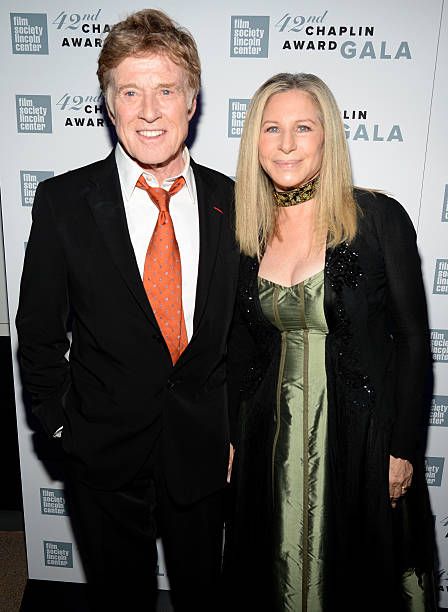 The Film Society's annual gala began in 1972 by honoring Charlie Chaplin, who returned to the U.S. from exile to accept the award. Since then, the award has been renamed for Chaplin, and has honored many of the film industry's most talented members including Alfred Hitchcock, Billy Wilder, Laurence Olivier, Federico Fellini, Elizabeth Taylor, Bette Davis, James Stewart, Robert Altman, Martin Scorsese, Diane Keaton, Meryl Streep, Tom Hanks, Michael Douglas, Sidney Poitier, Catherine Deneuve, and Barbra Streisand.
This glistening Kaat Tilley gown was simple and understated but featured some very unique detailing.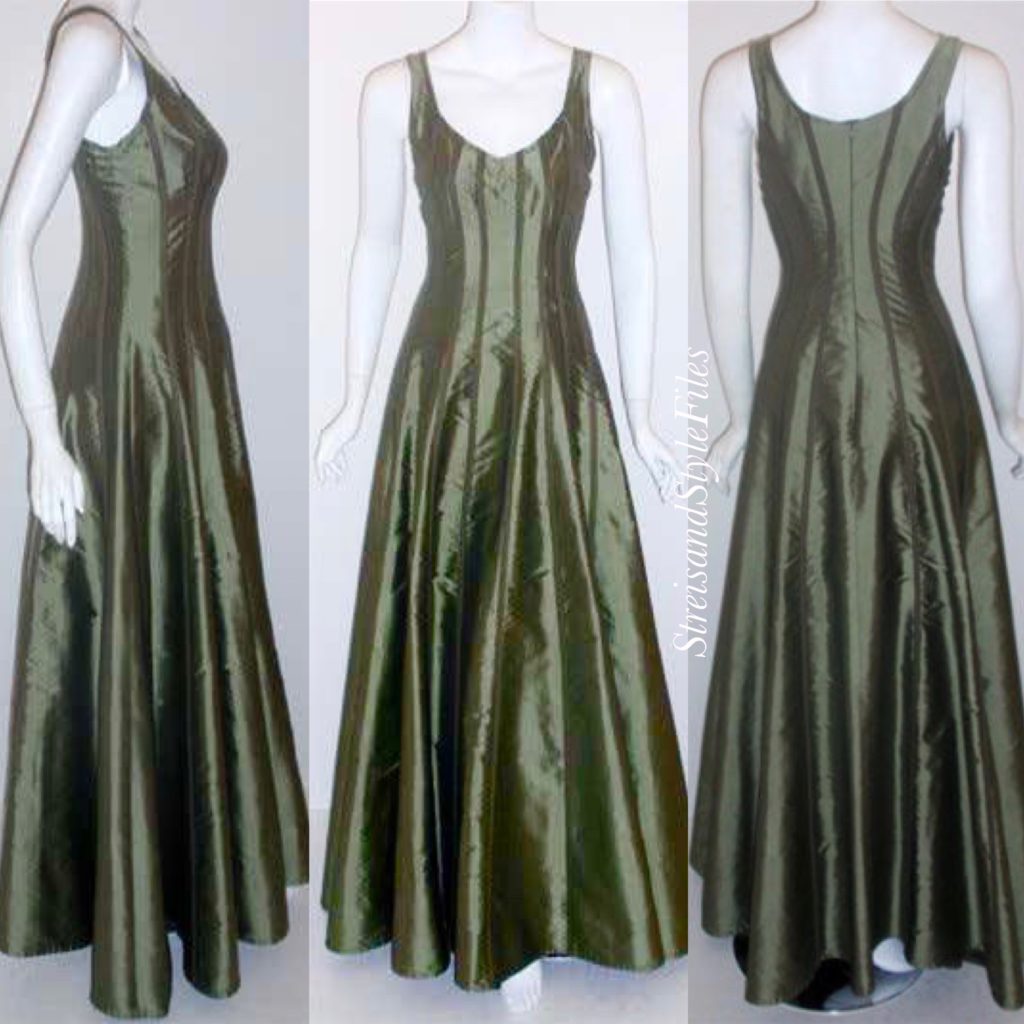 Crafted in Belgium, this gown is made from silk-crepe and features a princess silhouette, deep V neckline, tank straps and a fitted bodice. Rows of vertical trim accent the gown and create a boning illusion. When you look closely, you'll see that entirety skirt is lightly embossed with zig-zag detailing. Barbra continued this texture upward by crimping her hair.
The back of the gown has a scoop back and zipper closure. For me, the soft green color brings to mind Barbra's voluminous Timeless cape.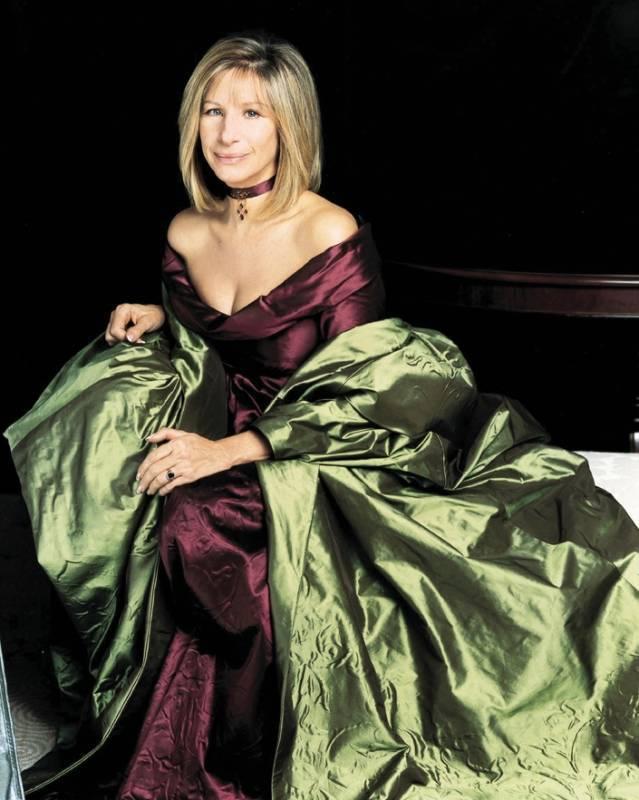 Barbra wore two layers over this gown. There is a long, sheer black open front overlay which is sewn into the dress right under the bust with two invisible darts. These help the look maintain a flattering fitted shape.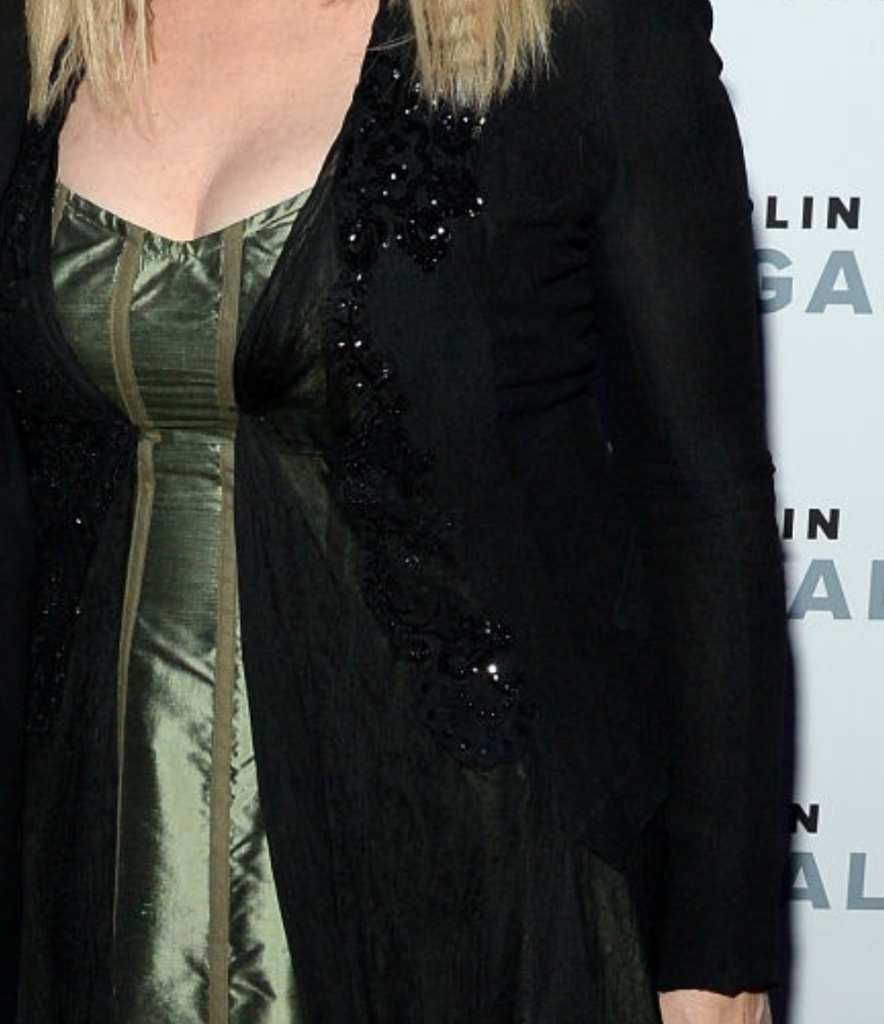 This layer drapes on the bias and ends in an asymmetric handkerchief hem. Over this, Barbra wore a crisp, lightweight open front blazer which featured flap pockets. The lapels are adorned with beaded scalloped edged lace trim containing floral and leaf motifs.
This nature theme continued in her stunning antique René Lalique collar, which she backed in black fabric. This piece features green enameled flora in openwork panels mounted in gold.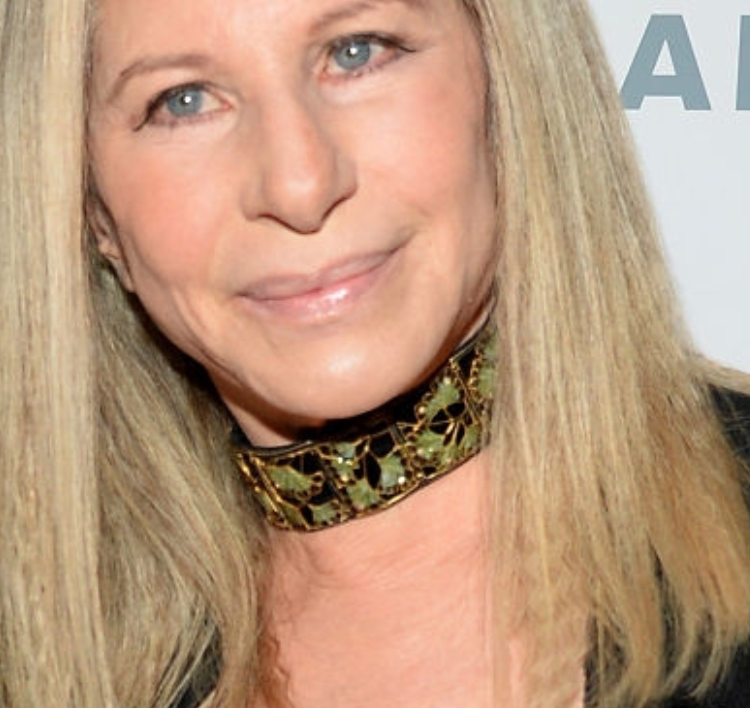 Though the clothing in this ensemble were modern pieces, Barbra managed to put them together in a way that provoked a historic esthetic, which she has always been very skilled at doing.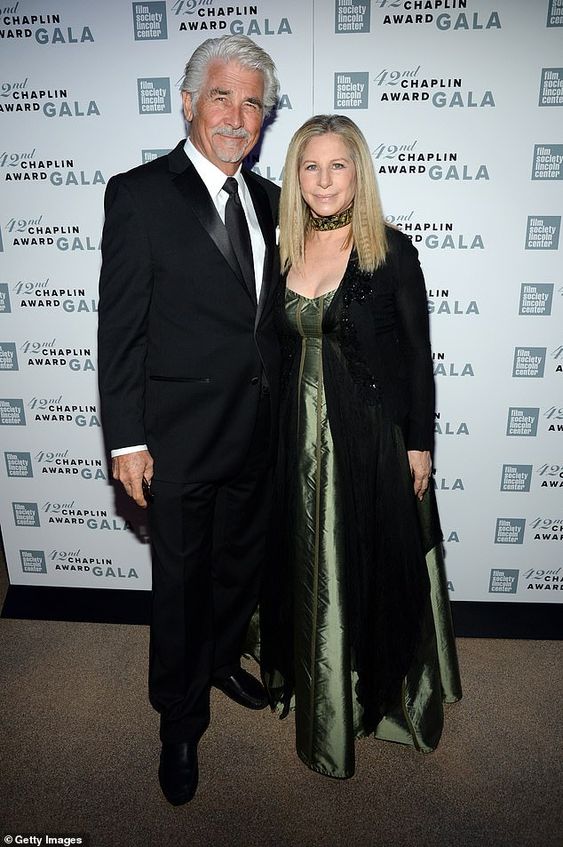 In addition to first wearing this gown in 2002, Barbra had also stunned in a garnet riding dress by Kaat Tilley for Les Habitudes in her photo shoot for a Harpers Bazaar piece titled "Dream House", which was published in  Nov, 2010.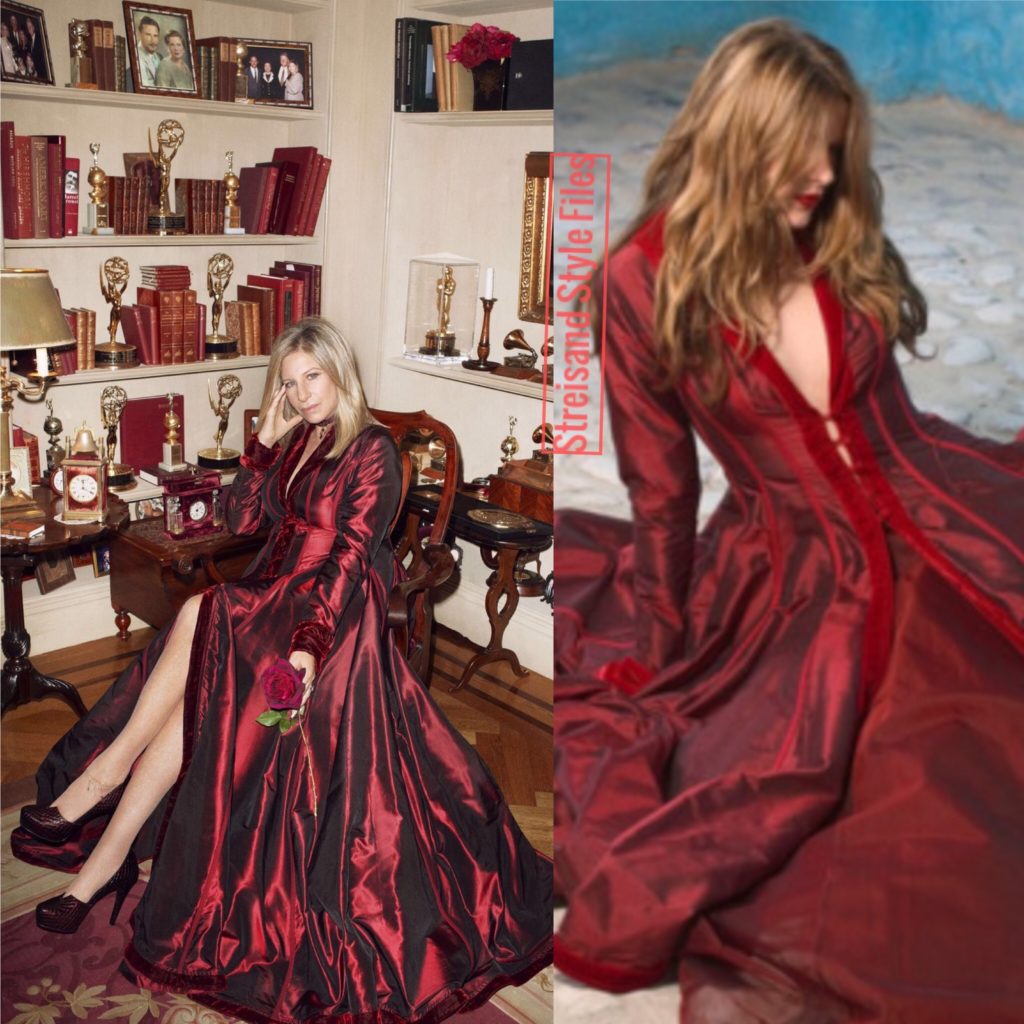 Kaat Tilley (1959-2012) was a Belgian fashion and costume designer who graduated from Royal Academy Of Antwerp. Her work was heavily influenced by her love of fairy tales. Her designs, some of which incorporated hand painted fabric, were a stunning combination of art and fashion. Some signatures of her ethereal gowns are a boned corset illusion created with trim instead of boning, long cuffed sleeves and corset lacing in the back. Tilley's website described that "Her views do not adhere to trends, rather they reflect more of a life story by mirroring a woman's journey and the lesson learned through living life. Kaat Tilley drives esthetics to the extreme… her world balances between female fragility and strength." Tilley passed away suddenly in 2012 from Pneumonia.
Her timeless, romantic creations are collectors items today, and Barbra has looked stunning on the occasions she has worn them.