The Belle Of 14th Street "Little Lord Fauntleroy" Green Suit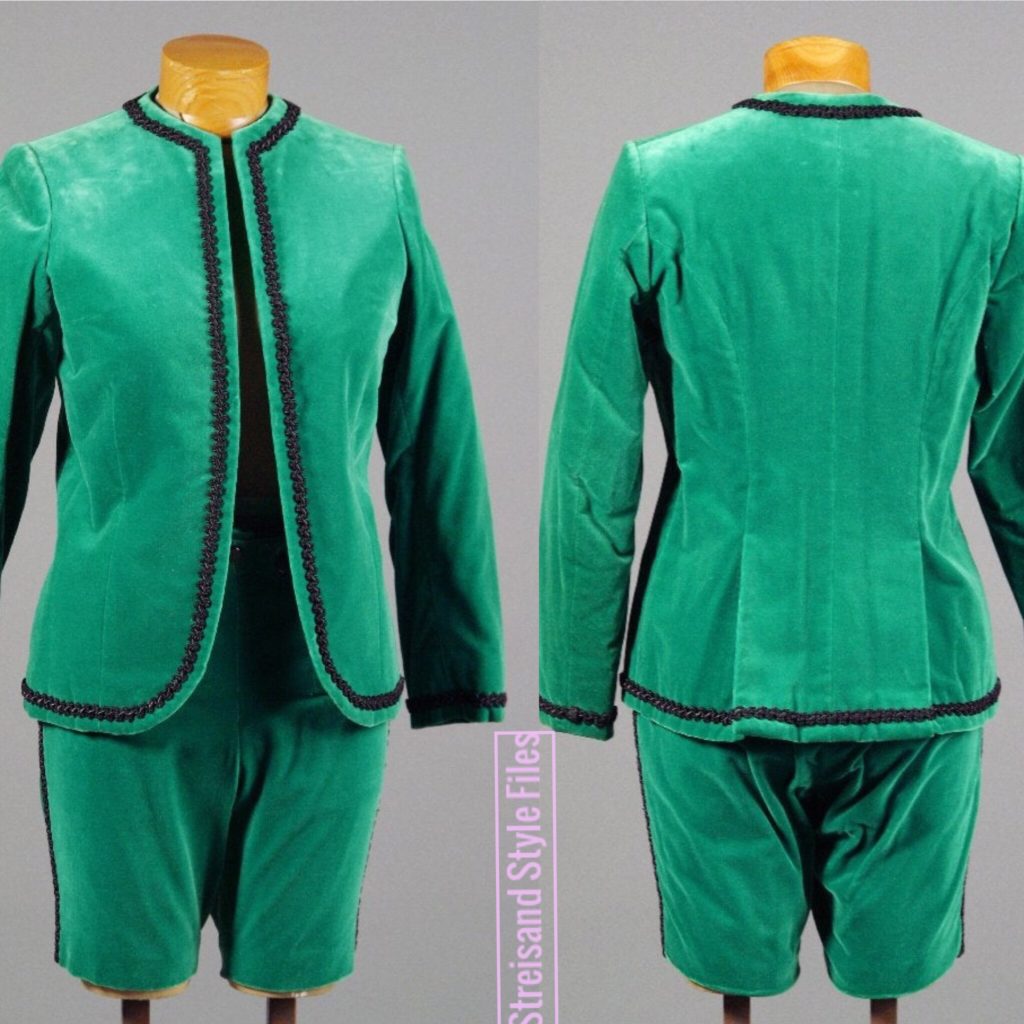 Barbra Streisand wore this jaunty green suit in Act Two of "The Belle Of 14th Street" (1967). During this scene Barbra duets with herself while playing a young boy Soprano and German Opera Diva Mme. Schmausen-Schmidt (The Rhine Maiden). Together they sing "Mother Machree". This costume was designed by Fred Voelpel and made by Brooks-Van Horn. Prior to designing, Voelpel served in the US Army & Naval Reserve. During his career in fashion, he also worked as a scenic and lighting designer on many Broadway productions from 1960-1981. He taught at NYU for 32 years before retiring to CT.
This vibrant green velvet costume was inspired by boys suits from the Victorian era. These suits were popularized by Francis Hodgson Burnett's book titled "Little Lord Fauntleroy" and have been dubbed as Little Lord Fauntleroy suits ever since. This series featured a character equivalent in popularity to today's Harry Potter. These suits first appeared in Europe but were nowhere near as popular as they were in America. The classic Fauntleroy suit was a velvet cut-away jacket and matching knee pants, worn with a fancy blouse and a large lace or ruffled collar or floppy bow. They were generally worn by boys ages 3-8.
Barbra's Fauntleroy suit features knee length shorts with a classic front drop flap with nine black buttons. French gimp braid trim runs vertically down both sides. The structured cut jacket has rounded edges at the front and features side vents at the back. French gimp braid trims the entire jacket. This look was paired with a white ruffled shirt with a peter pan collar and a black satin floppy bow at the neck. This was and accessorized with a velvet green structured page boy cap. The costume sold at auction in 2004 for $1,000 USD.