The Belle of 14th Street Miranda costume
Barbra Streisand wore this enchanting color blocked chiffon dress in the "A Taste of the Tempest" segment in The Belle of 14th Street (1967.) During this skit, Barbra played a character named Roberta Lee Booth, who along with her husband Jefferson Davis Munger (played by Jason Robards) dubbed themselves "quick change illusionists." During this parody Robards portrayed Prospero, Ferdinand and Caliban, and Barbra played Juno, Miranda and Ariel.
The Belle of 14th Street was Barbra's third TV special and was inspired by the golden age of vaudeville. It was filmed over the course of four days, employing a cast and crew of over 100 people. The audience members consisted of 200 invited guests of the show's sponsor, Monsanto textiles division. Each was garmented in period costume, since quite a lot of audience reaction shots were used in the special. Streisand flew to LA to begin work on the Funny Girl movie immediately after she finished filming the show.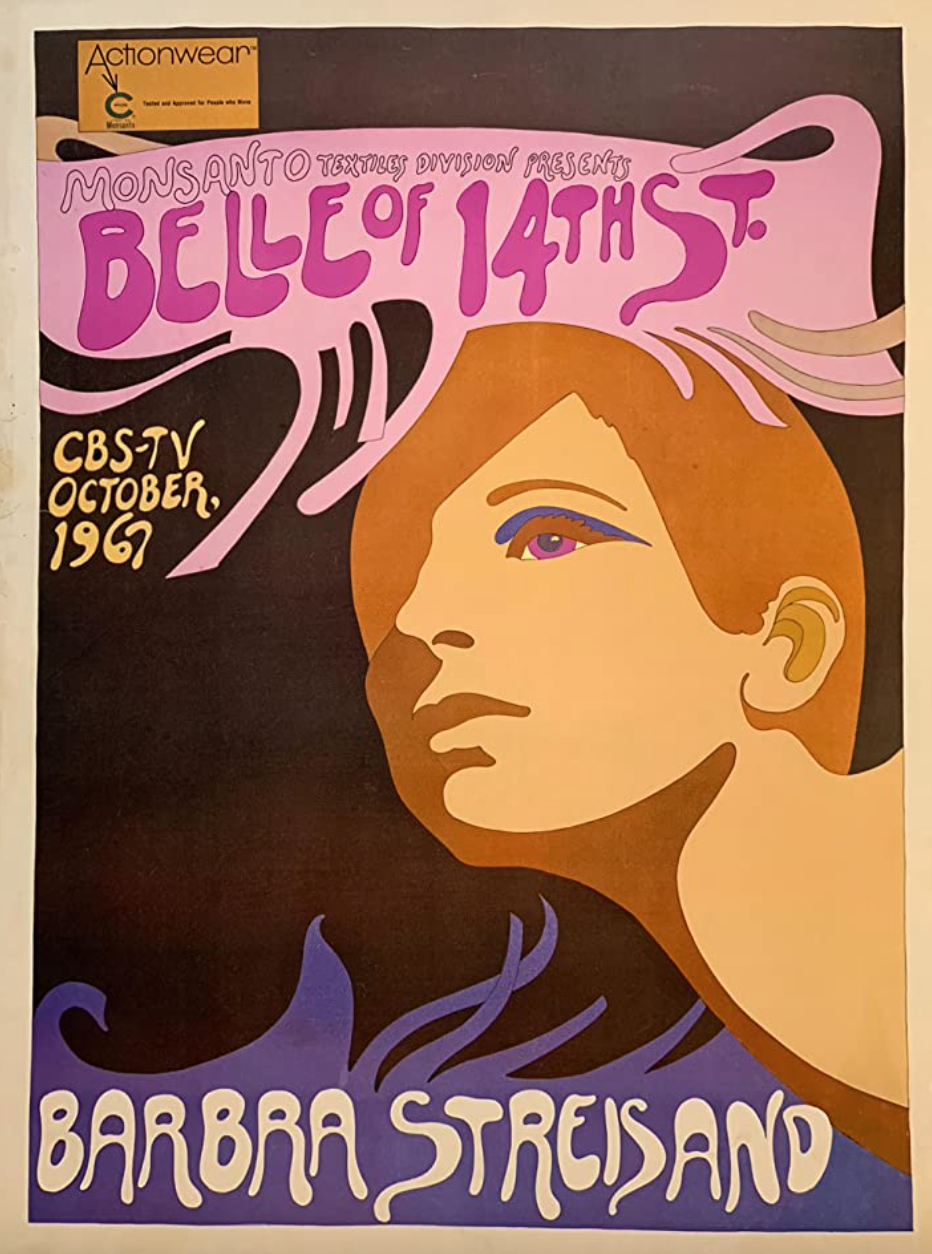 Fred Voelpel oversaw the costume design of The Belle of 14th Street, however Barbra wore a mixture of designers as well as vintage pieces in the special. There is conflicting information online regarding who designed her "Miranda" costume. The piece was listed as designed by Irene Sharaff in the Julien's 2004 auction book, yet an original concept sketch of a costume for Barbra as Miranda by Fred Voelpel exists. The sketch description notes that the final costume was modified. This leads me to believe Voelpel designed the piece since the overall shape and color scheme is very similar to the end result,and because Voelpel designed the rest of the costumes in the Tempest segment. Additionally, Julien's has a history of making glaring listing errors in many of Barbra's past auctions. Since Barbra had just worked with Sharaff during Funny Girl on Broadway and was in pre-production for the film version with Sharaff, there is also the possibility that she had this costume made for Barbra.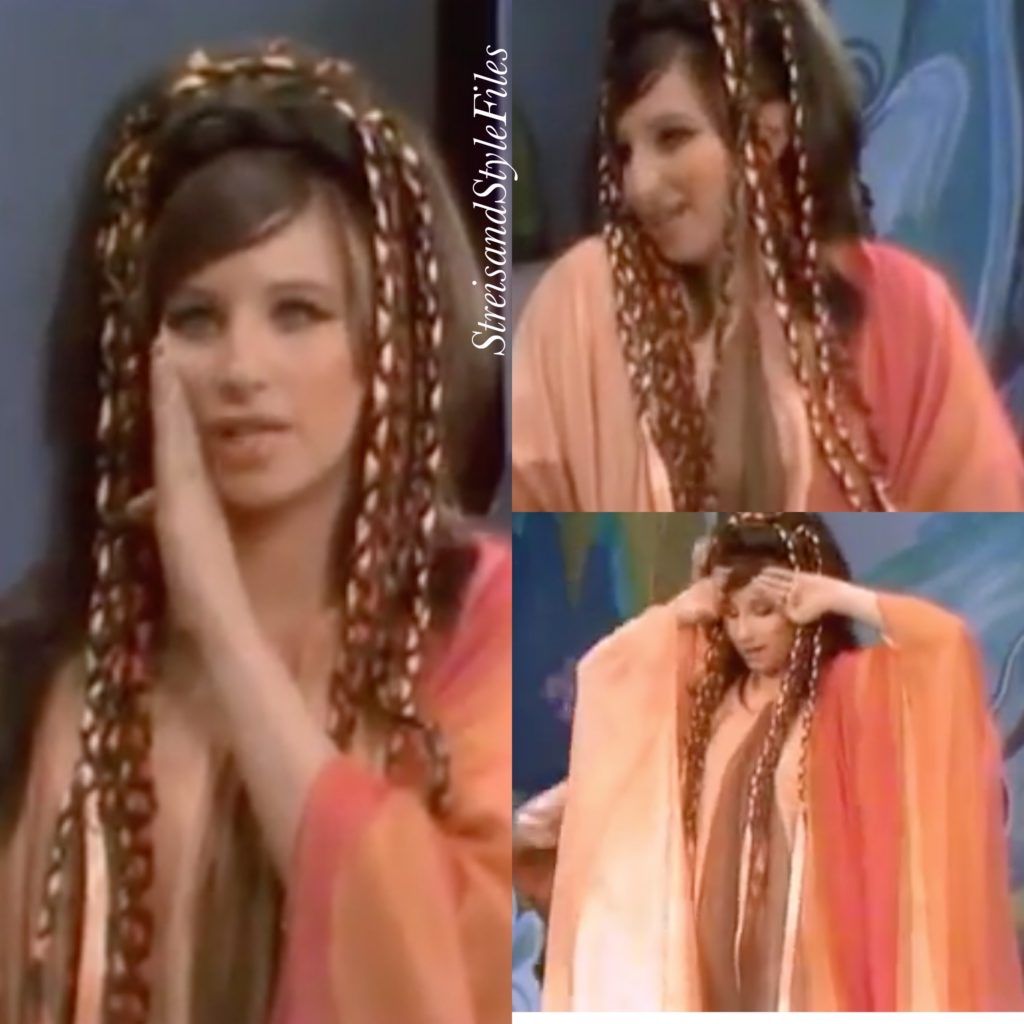 This earth-toned costume is cut somewhat like a caftan. It features multiple triangular panels of silk-chiffon, each varying in length. A moss-green panel accentuates center front in an inverted V, just below the V neckline. This panel is mirred at center back. A panel of salmon pink silk chiffon adds a pop of color to the look. This is attached at the left shoulder and wraps around the back. All of the chiffon in this costume ends in a lettuce hem, giving the look an extra boost of dimension and movement. The underlayer of the dress is made from cream colored silk-satin and there is a snap closure at the back. This was a theatrically constructed costume built to make a quick change very easy. If Voelpel did indeed design this look it was likely made by Brooks-Van Horn costume company who constructed many of Barbra's other costumes for the show. A hairpiece featuring multiple pieces of matching fabric with hair twisted around them completed this look. The Miranda costume was sold at auction in 2004 to benefit The Streisand Foundation for $3,200.00