The Concert, 1994 Act One In Donna Karan
Barbra Streisand has always had a heavy influence in her stage and screen costumes. When the time came to prepare for "Barbra, The Concert" (Dec 31, 1993-July 24, 1994), Barbra sketched her own dress ideas. These were inspired by a recent visit she had made to Thomas Jefferson's Monticello. This look was produced in collaboration with Donna Karan, and made in Donna's NYC headquarters. This empire waist gown features a cream silk under layer, covered with flowing black velvet. The off the shoulder style showed off Streisand's favorite asset. Rhinestone trim accents the gown from the gathered bodice and down the front opening seams. The inside of the bodice is heavily boned with stays. The dress has a zip closure with hook and eye closures on the inner garment. The is a short train extending from the back of the dress. This was dress featured heavily in promotional photos for the concert tour.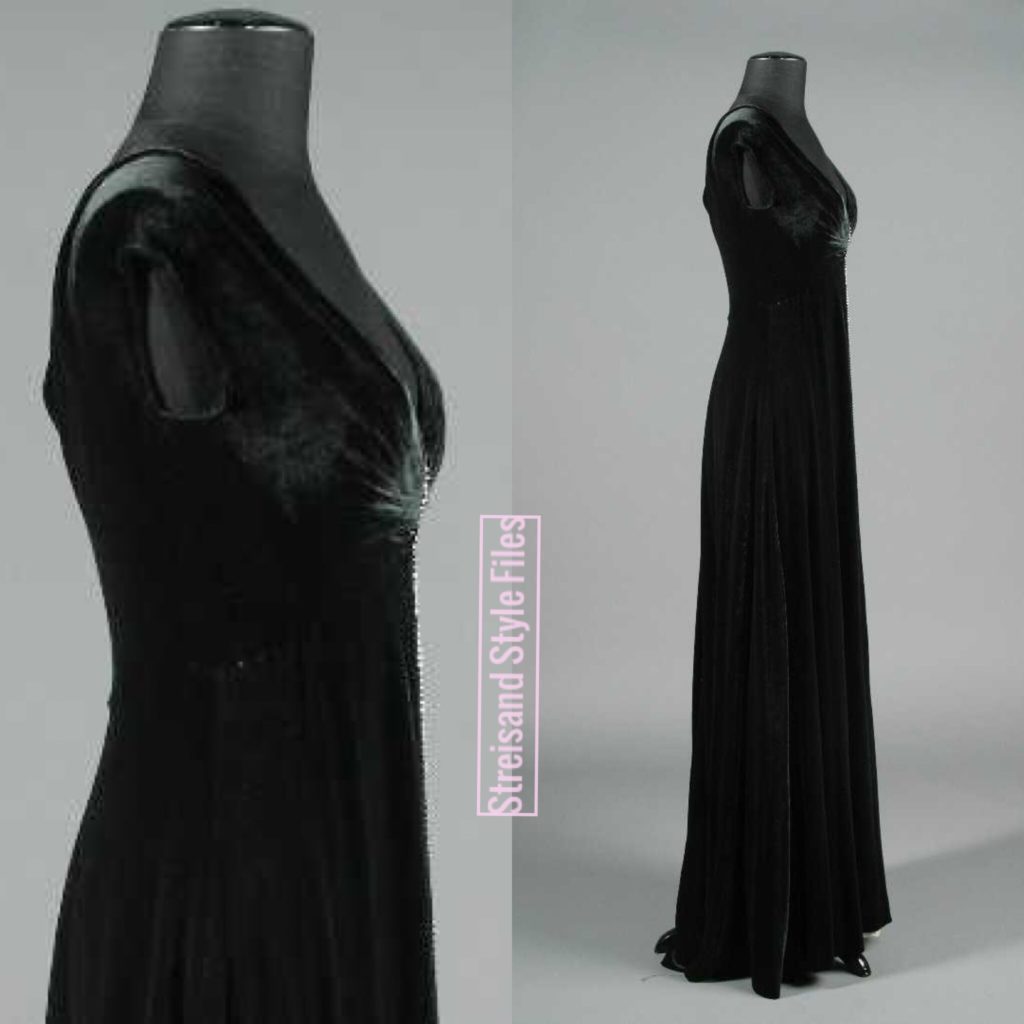 Empire waist dresses date back to the 1800's. "Empire" refers to the period of the first French Empire. Napoleon's first Empress Josephine de Beauharnais was influential in popularizing the style around Europe.
The look was adopted from a Greco-Roman style tunic, and soon the dresses were accompanied by Grecian-style hair ribbons. In high society, women wore these less constricting, flowing empire waist dresses in shades of white, which denoted their high social status since they were so easily dirtied.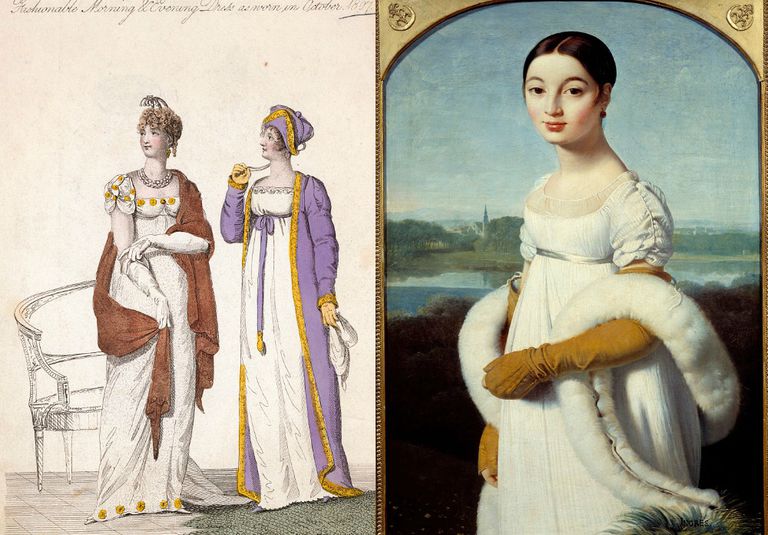 Barbra's empire waist concert gown sold (minus the brooch) at auction in 2004 for $5,000 USD.