The Mirror Has Two Faces Chocolate Brown Cardigan And Skirt
Barbra Streisand wore this oversized and cozy ensemble as pre-makeover Rose Morgan in The Mirror Has Two Faces (1996). This outfit appears at forty minutes and forty seconds into the movie when Rose is shown nodding off during one of Gregory Larkin's Columbia University math classes.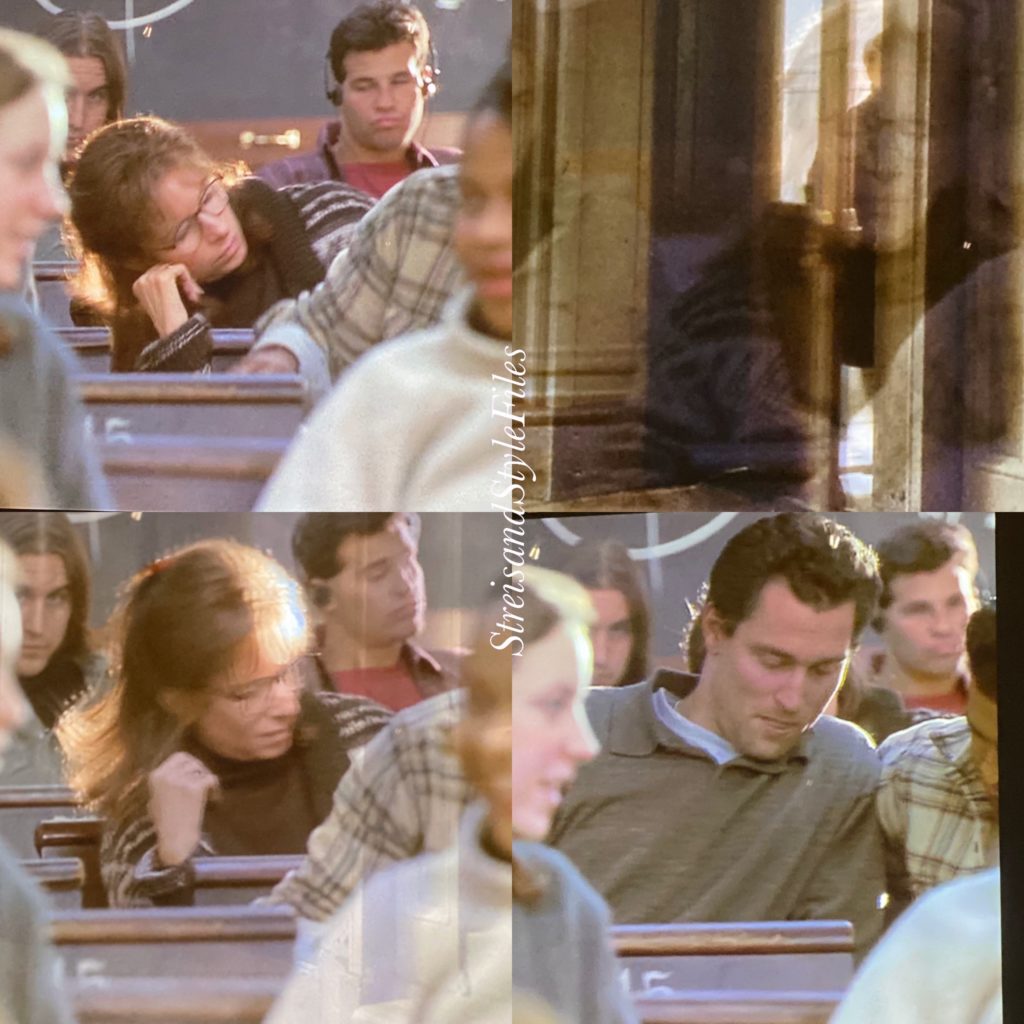 Rose goes on to tell Gregory that his class could be a bit less boring, saying "It's like you're having a math party and you only invited yourself." She goes on to provide suggestions on how he could improve his teaching style to keep his students more interested.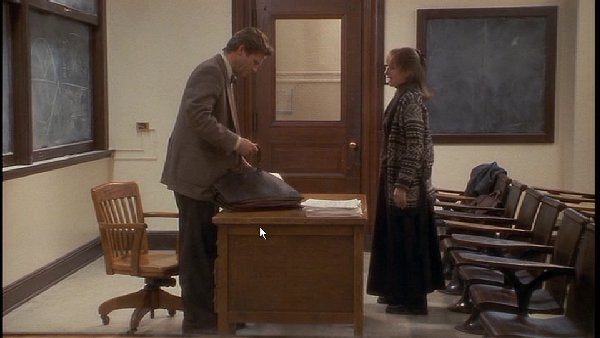 Theoni V. Aldredge (1922-2011) served as the costume designer for this production. She and Barbra had first worked together back in 1962 when she designed costumes for I Can Get It For You Wholesale. Aldredge became one of the most honored costume designers in American theatre, receiving three Tony Awards in addition to eleven other nominations. She also worked steadily in film and television and received an Academy Award for The Great Gatsby in 1974.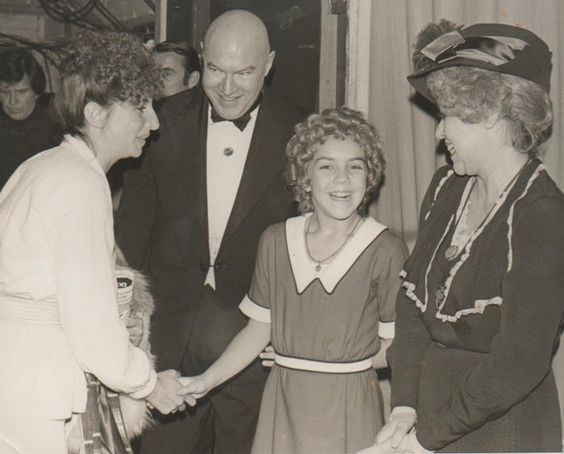 Outfits chosen for Rose's early "pre-makeover" scenes were purposely unflattering, frumpy and baggy to create the illusion of the character having more weight and less sex appeal. The clothes worn by Rose in this portion of the film blended in to the point where you don't really think about them, making the fashion in the post makeover scenes even more visually shocking.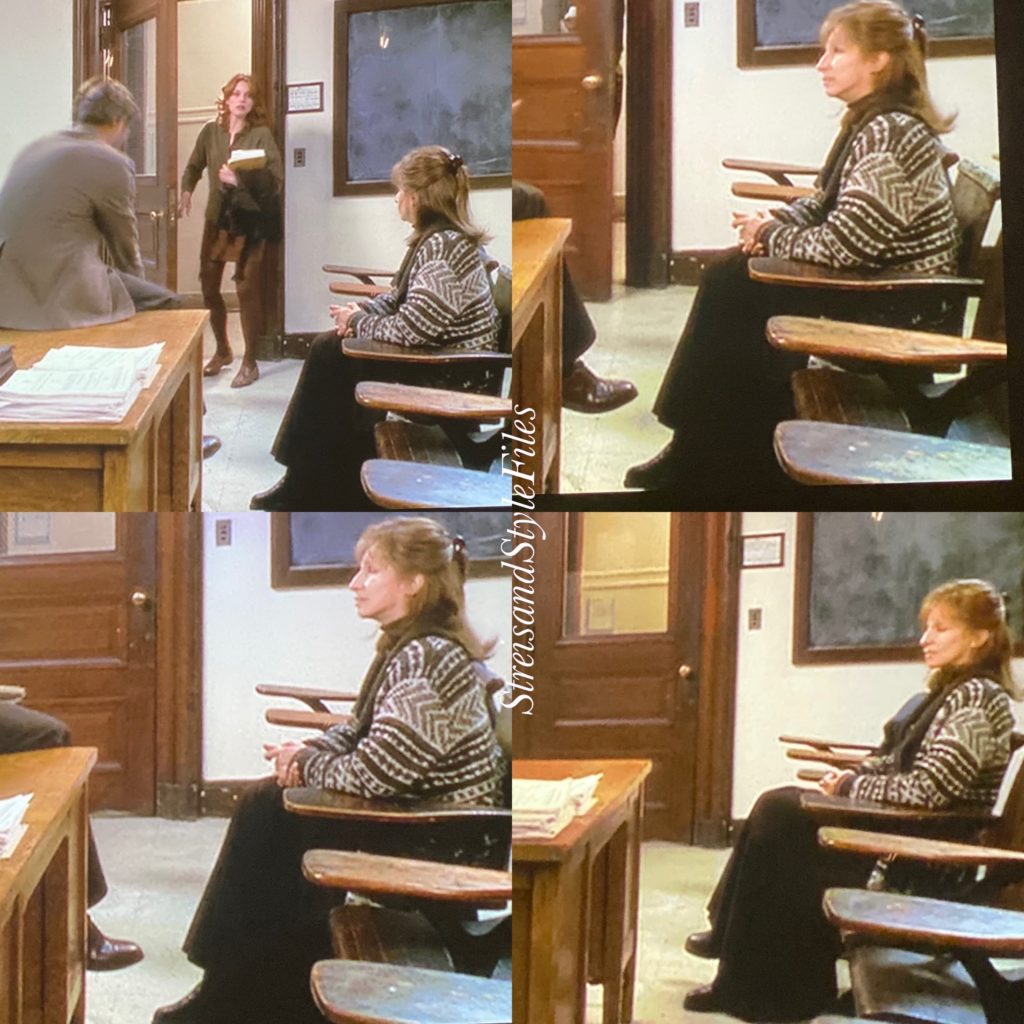 This look consisted of an oversized brown, white and taupe knit cardigan by Donna Karan. The button down sweater has a shawl collar, self tie belt and two slit pockets. Norwegian inspired patterns run horizontally across the front and back.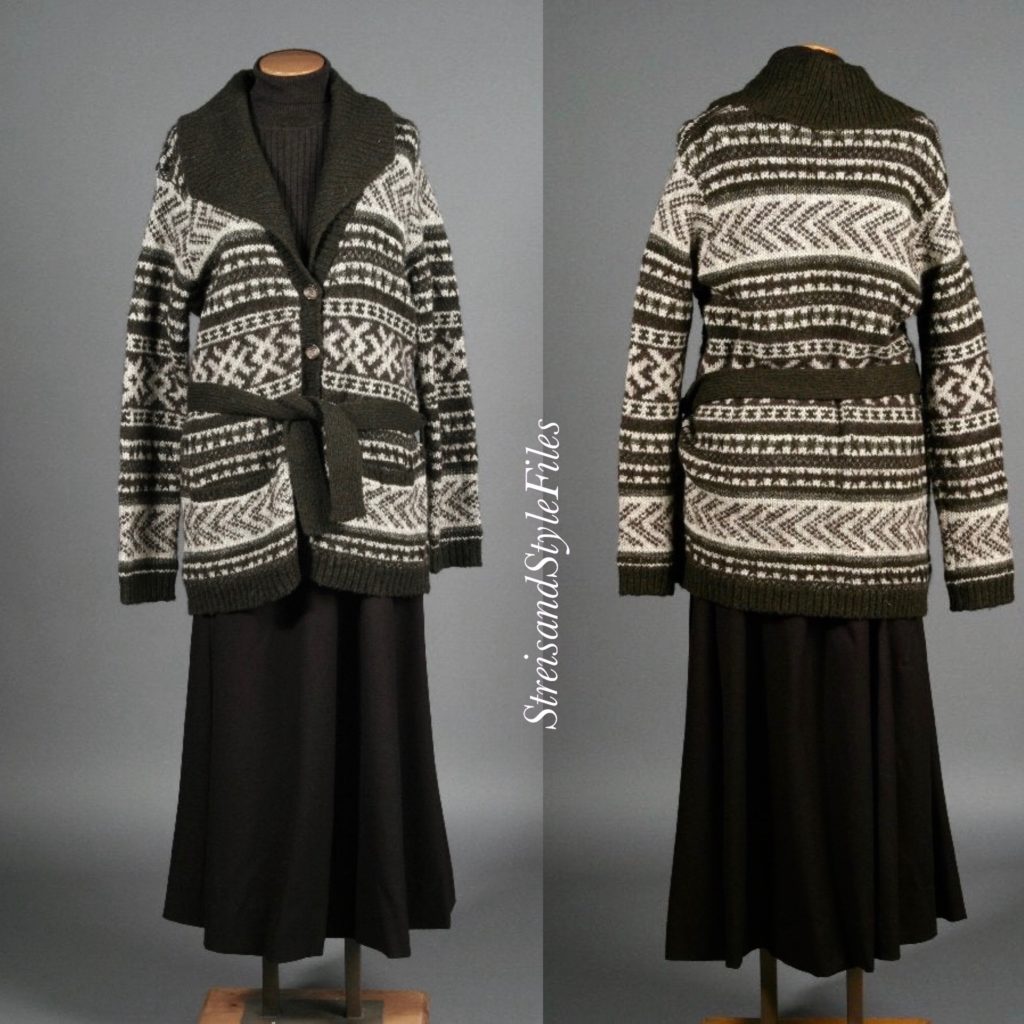 The cardigan was worn open in the film, revealing a chocolate brown Banana Republic ribbed, merino wool turtleneck beneath. The matching maxi skirt was custom made. It features an elastic waistband and two side pockets. This look was sold at auction in 2004 with a chocolate brown pair of Ralph Lauren tights for $725.00.