The Way We Were Chenille Robe
This pink chenille robe was worn by Barbra Streisand as Katie Morosky in "The Way We Were" (1973).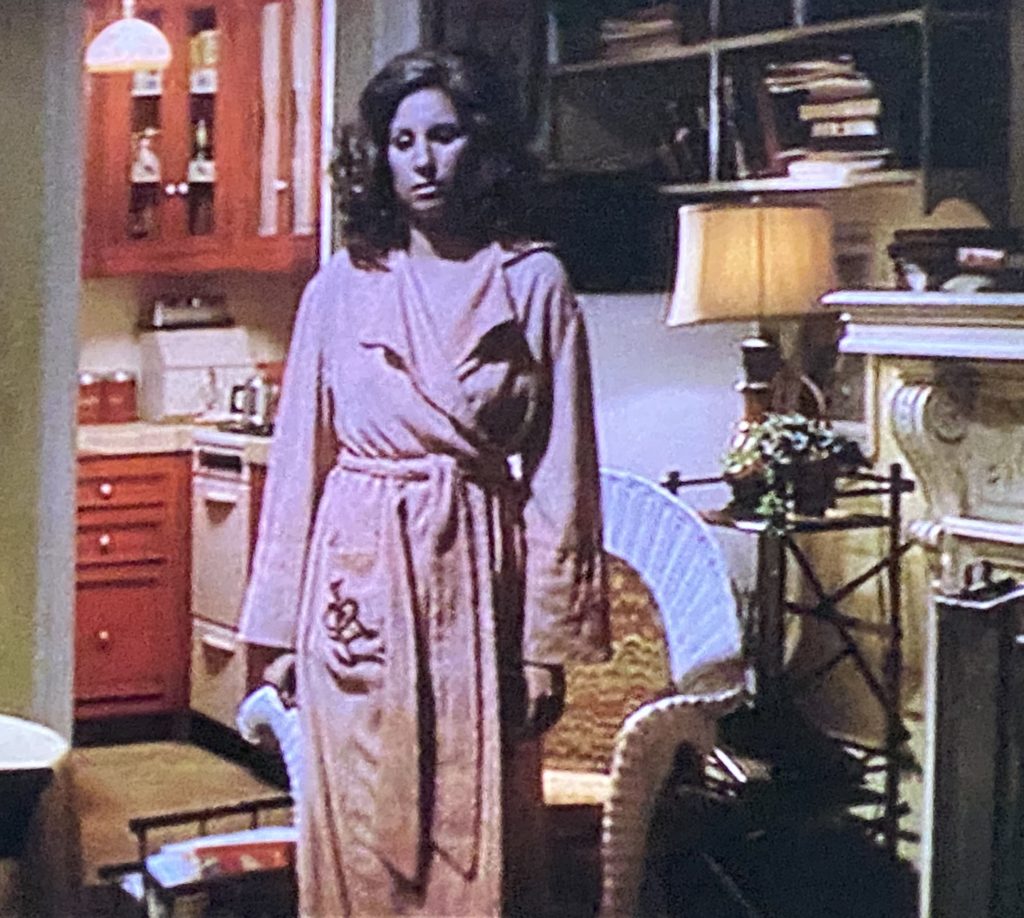 You first see the robe appear in the film at fifty minutes in, when Katie gives Hubbell a typewriter for Rosh Hashanah. It appears again starting at one hundred and six minutes in, when Barbra delivers her legendary monologue begging Hubbell to come over because she can't sleep.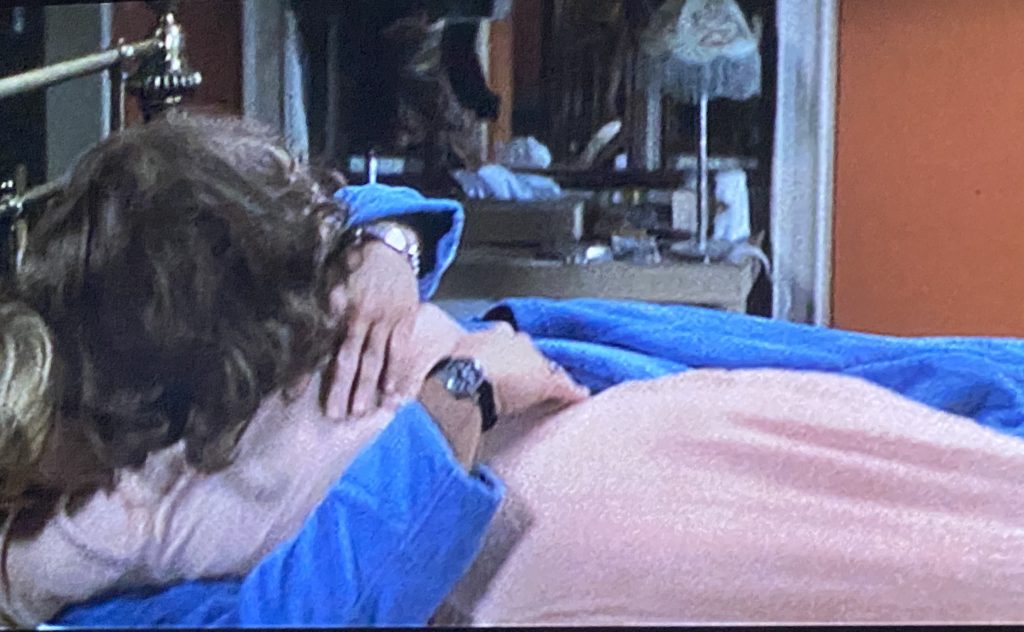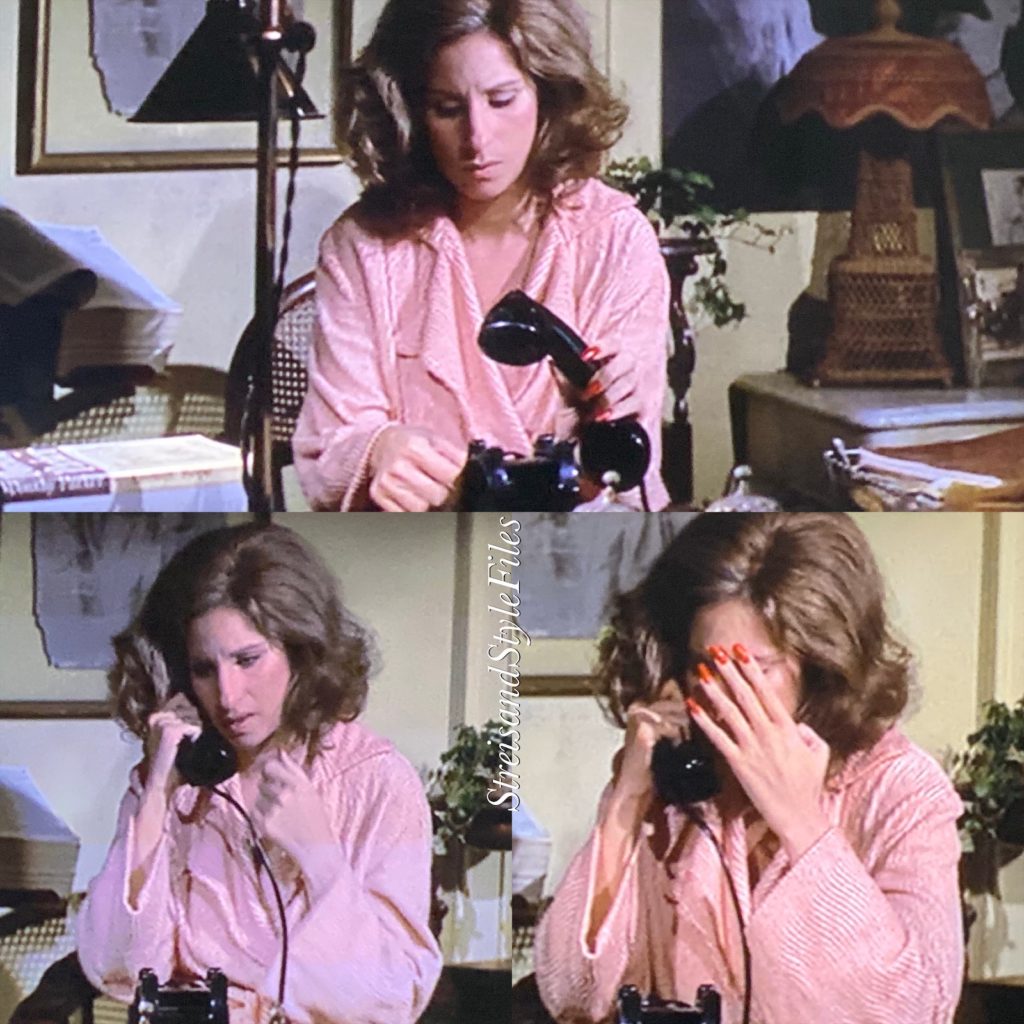 It also appears in the subsequent scene after when Hubbell brings Katie sleeping pills. It drives me crazy seeing strong, independent Katie begging and offering to change herself to meet Hubbell's standards in this scene but I digress…By the end of it she has her man back and all is temporarily right with the world. I am not the biggest Hubbell fan which you probably gathered, he really ticks me off every time I watch The Way We Were.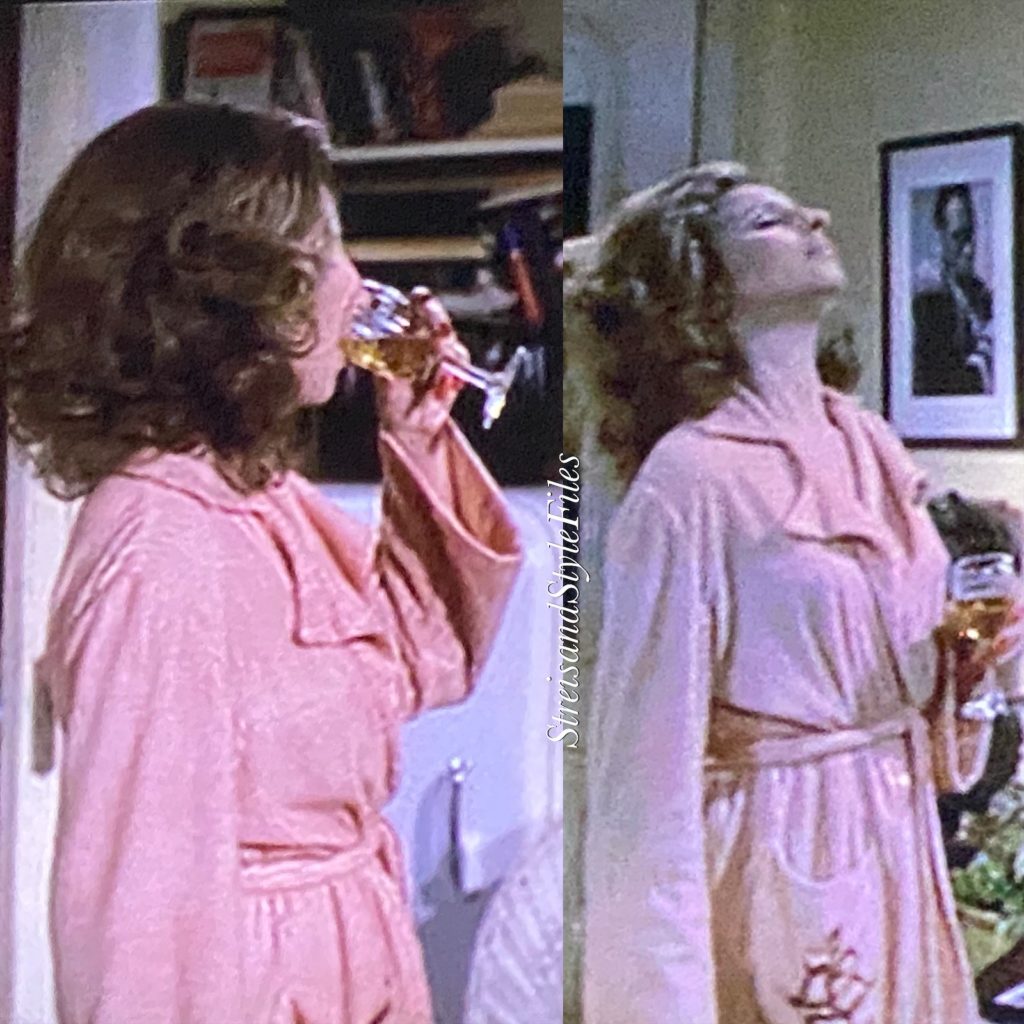 Back to robes.
Costume design for The Way We Were was a joint effort between Dorothy Jeakins (1914-1995) and Moss Mabry (1918-2006). Jeakins was unusual in that she freelanced, never signing a long-term contract with any one studio. She ended up leaving the production before it was completed and Mabry took over. Due to this, they were nominated for the Best Costume Design Academy Award for this film together.
Katie's pink, thin chenille robe features a classic 1940's silhouette. It is double breasted with a notched lapel and right side patch pocket which has maroon, decorative embellished detailing. There is a wide hem and a self tie belt closure.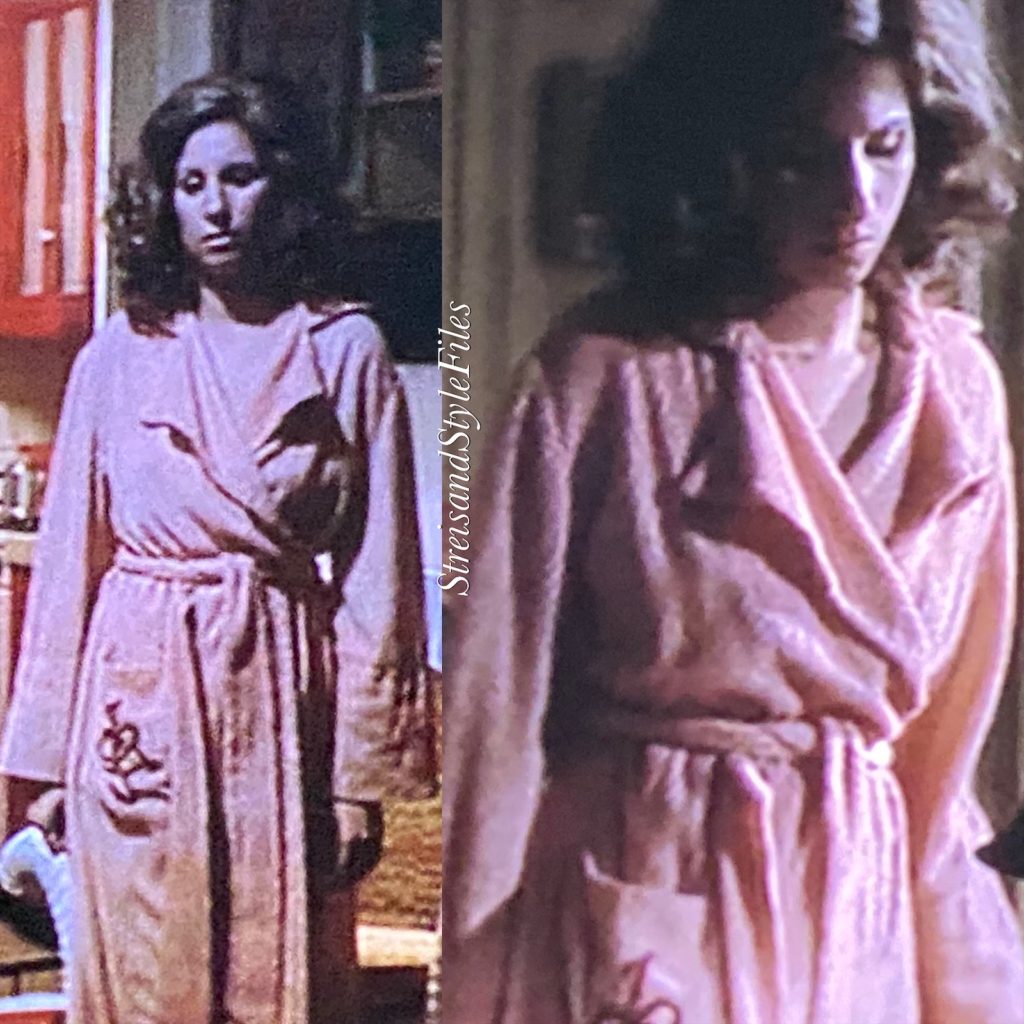 Chenille robe were a staple for women in the 1940's which is right around the time Katie wears hers. The term chenille refers to the machine version of a hand produced technique called candlewick.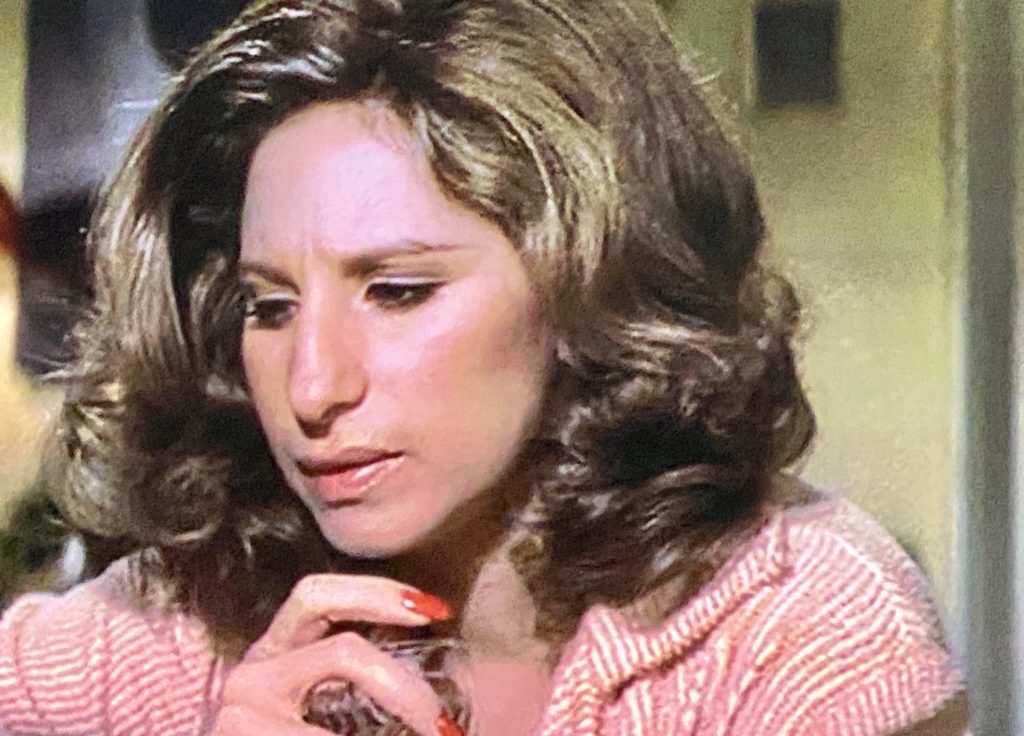 Candlewick was originally handmade by threading a large needle with thick yarn and clipping the stitches. The fabric was then boiled to hold the stitches in place and tighten them. Afterward the fabric was beaten to fluffed the stitches, creating a tufted textile.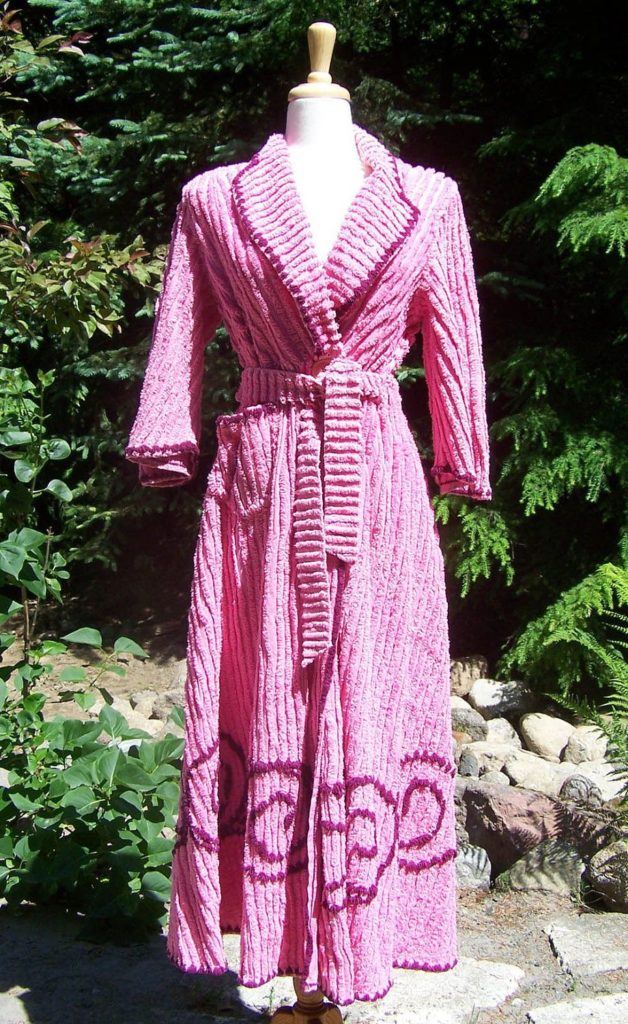 Candlewick garments first appeared in the early 1920's due to the popularity of Orientalism. During this time the most common version of these items were kimonos. By the 30's women were demanding clothing that was easy to care for, affordable and glamorous. Due to chenille being produced by machines vs by hand it began to be used more widely to produce coats, beach, casual and sportswear. Chenille capes were a necessity at the beach during this period. Around 1934, people weren't quite sure if they should call these popular textured robes candlewick or chenille and there was some debate around the issue. There was also debate on whether these were more of a domestic garment or meant to be worn in public. It was finally settled that these were to be marketed as something to be worn around the home.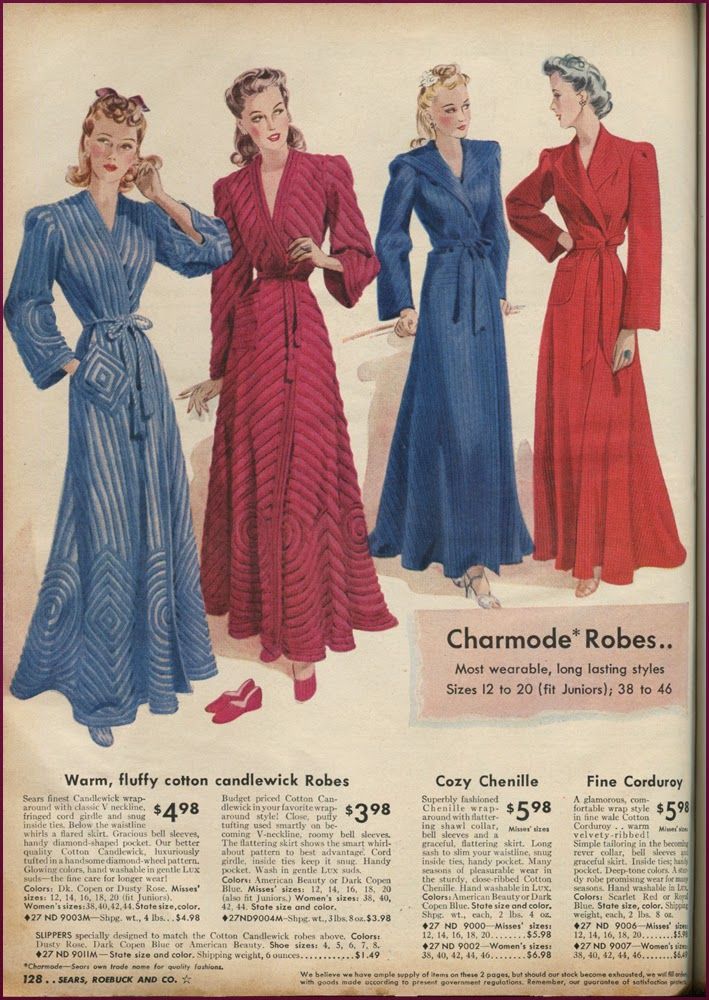 The design of these robes reflected fashion trends of the period, often with enhanced padded shoulders, deep V-necks and full skirts. Though World War II effected the tufted textile industry, these robes remained popular. In the 1950's the shapes of robes evolved to match Dior's popular new look. The chenille robe began to fade out of fashion in the late 50's and early 60's when a younger generation began to embrace more comfortable and modern robes made from quilted cotton in fun patterns and vibrant colors.
There was a brief revival of chenille in the 1970's but it didn't last long. Today vintage chenille robes are collectors items and sell for hundreds of dollars.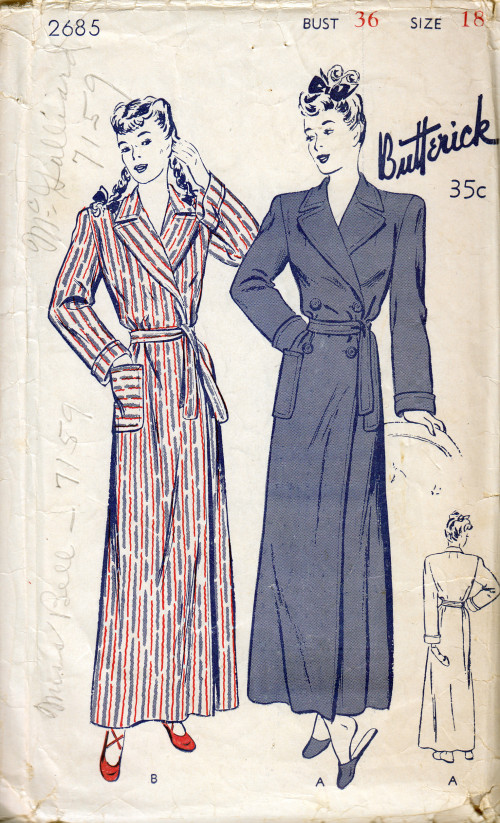 The robe which Barbra wore in these iconic The Way We Were scenes sold at auction for $5,937.50 in 2009.