Timeless act two swan teacup
Barbra Streisand drank from a Neoclassical swan teacup during act two of her Timeless concerts. This rare teacup was manufactured by RPM (Royal Porzellan-Manufaktur O.H.G.). Established in 1955, this company was based in the municipality of Küps in Bavaria, Germany. Though the name is somewhat misleading, this brand had no actual connection to royalty. Due to similarity in names, their pieces are sometimes confused with those made by Royal Porcelain Factory (known in German as Königliche Porzellan-Manufaktur) in Berlin, whose marking is KPM.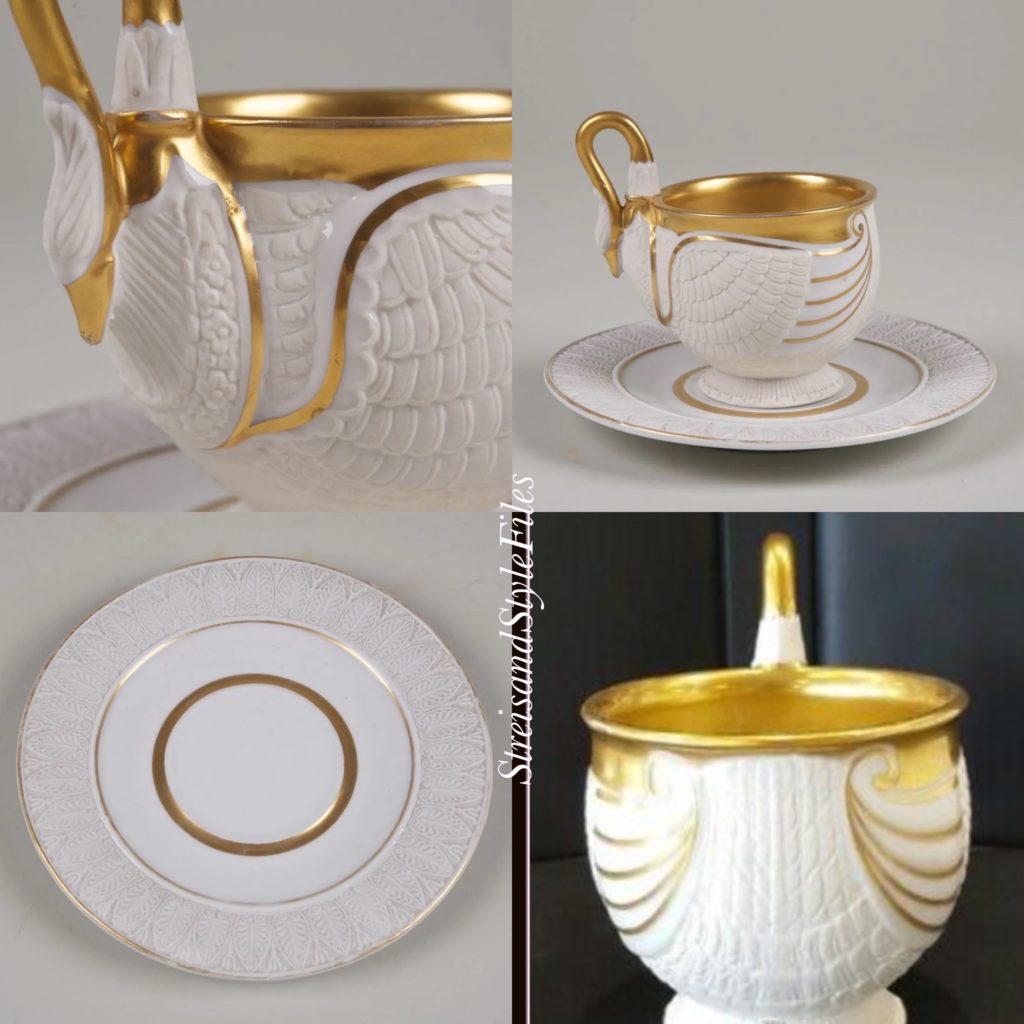 Royal Porzellan-Manufaktur opened a shop on Fifth Avenue in NYC in the early 1960s, but their German styles were not a hit with American audiences and they shuttered after just three years. The company eventually pivoted to making cheaper souvenirs and gift items and ceased operation in 1996. Their trademark from 1955-1973 featured a blue eagle with the RPM logo. This is stamped on the bottom of their swan teacups, and tells us that Streisand's was made during this period.
For the purpose of Streisand's "At the Same Time" intro, this swan teacup stood in for a dove. While lifting the teacup to showcase it to the audience she said "There's an ancient saying that when a dove flaps its wings in China (looks at her teacup)..speaking of which, this is very pretty…the wind currents shift for thousands of miles across mountains and seas. It's just a poetic way of saying that everything we do has a rhythm effect and that we're all interconnected and have responsibility to look out for one another and future generations, don't we? Think about it."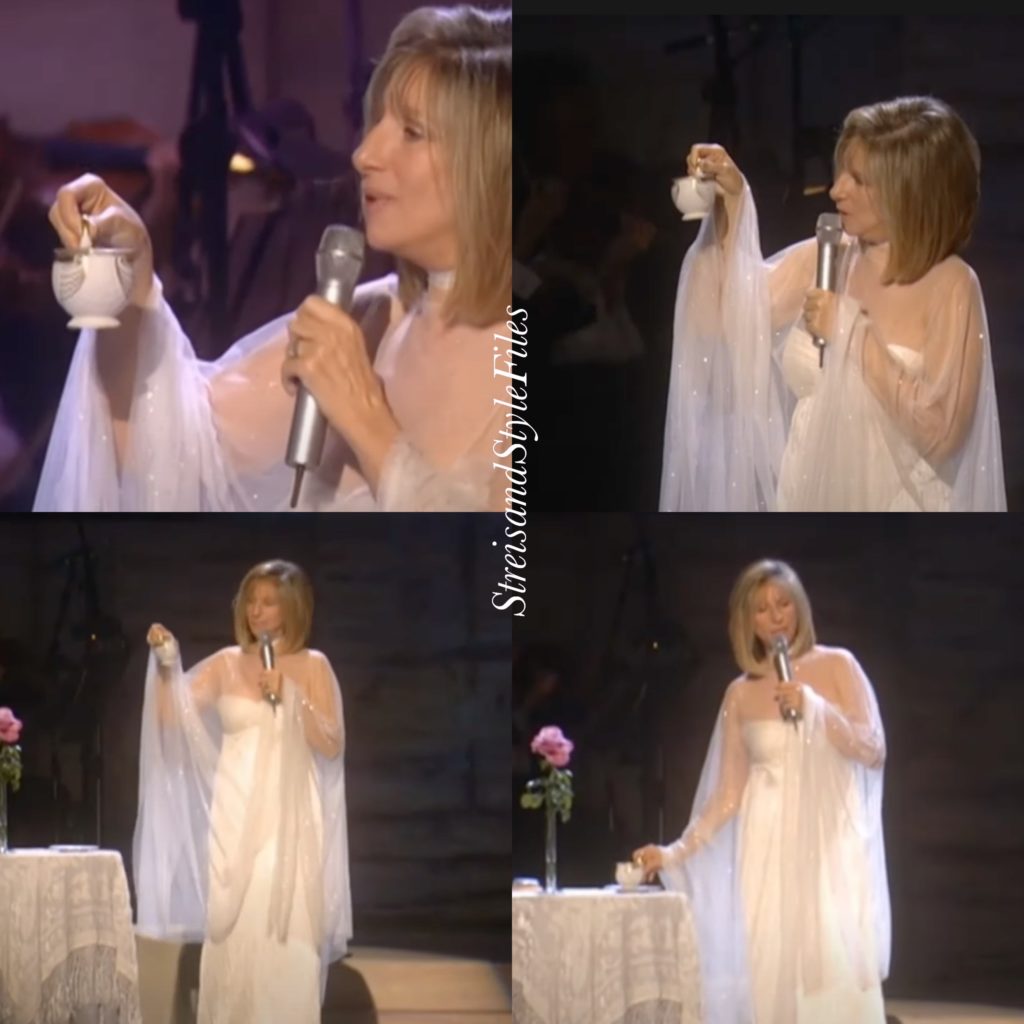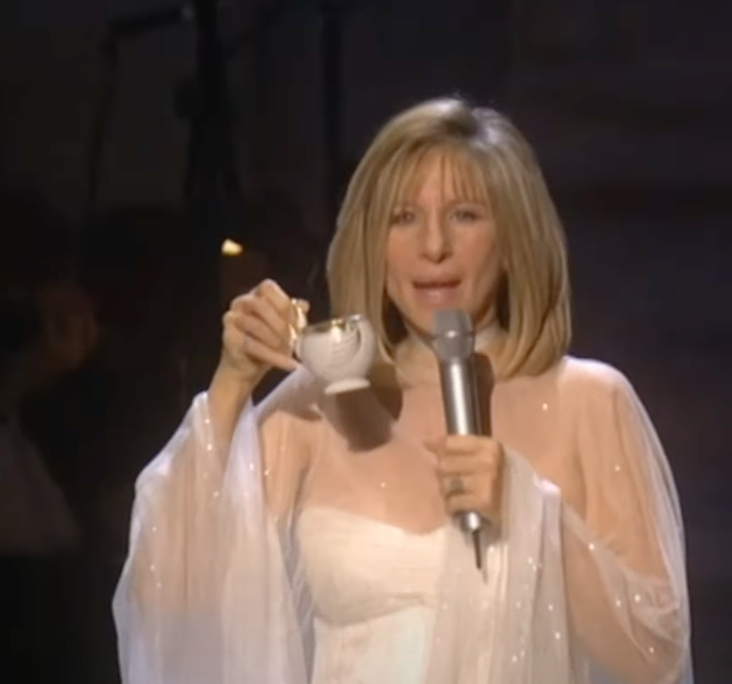 Today, RPM swan teacups are valued at around $400.00.