The Way We Were Heart Tea Dress
Barbra Streisand wore this 1940's style tea dress as Katie Morosky in "The Way We Were" (1973). This look appears very briefly (blink and you'll miss it) at forty-nine minutes into the film. It is seen during the "falling in love" montage while Katie and Hubbell are on a date at an Italian restaurant and she gives him the key to her apartment.
Though the scene is brief, Barbra's acting is wonderful in it. Her thrill and happiness to have Hubbell move in bursts off of the screen. The same dress was also worn in a cut scene, in which, back at the apartment, the couple talks about what it would be like to meet each others parents and Katie tells Hubbell she loves him. Watch the scene below starting at 2:52.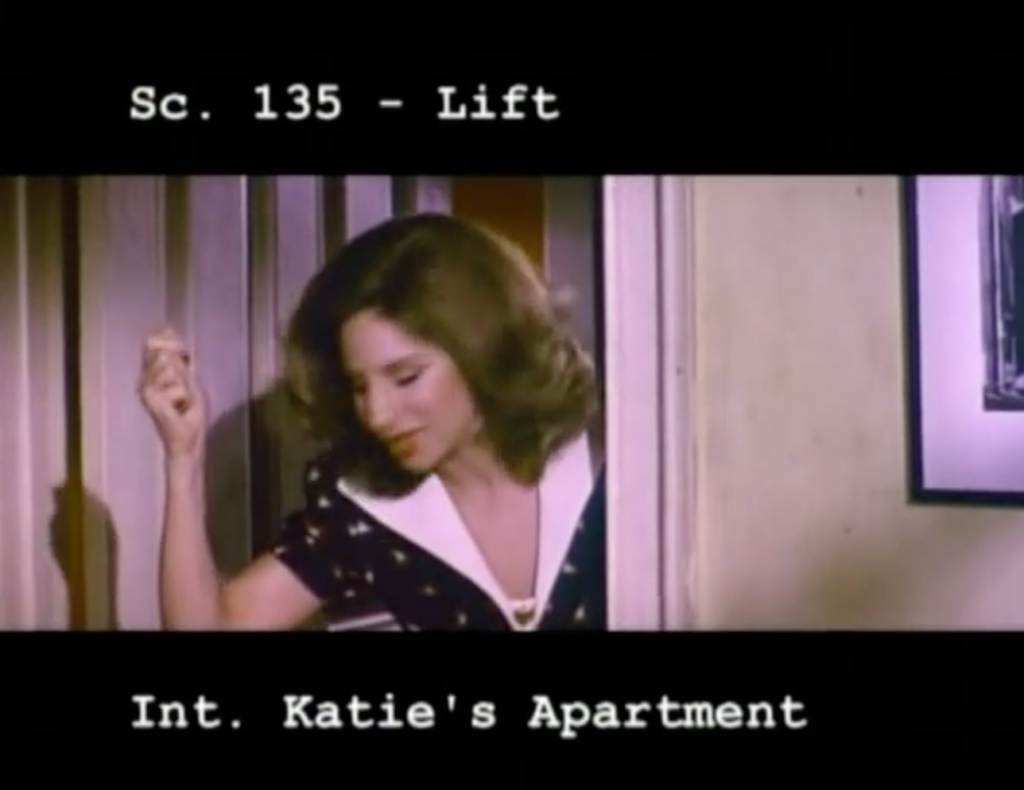 This retro dress came from a brand called Malibu Media, California which was popular in the 1970's and 80's. They no longer make clothing but their fun and colorful dresses can still be found easily on the vintage market.
Their heart dress fit seamlessly into the 1940's timeline of the film in which it appears. The V-neck, breezy rayon crepe look features white hearts edged in red with a black backdrop. Short petal sleeves give way to a fitted bodice with gathering at the bust. Just below is an inverted V under-bust seam. This was an element that gained popularity in the 1930's and remained in style through the 1940's.
There is a flat white sailor collar with a gold enameled heart pendant sewn at the center. A self tie belt sits at the waist and the skirt features two rounded path pockets, each with a white flap and a red decorative button. The dress closes with a long hidden zipper at the back.
Costume design for The Way We Were was a joint effort between Dorothy Jeakins (1914-1995) and Moss Mabry (1918-2006). Jeakins was unusual in that she freelanced, never signing a long-term contract with any one studio. She ended up leaving the production before it was completed and Mabry took over. Due to this, they were nominated for the Best Costume Design Academy Award for this film together.
This piece sold at auction in 2004 for $2,700.00.